Portugal is small but incredibly diverse and brings all kinds of things that attract holidaymakers. Sun and beaches attract to the archipelagos of the Azores and Madeira in the Atlantic; the metropolis of Lisbon offers culture and big city life directly on the coast. Apart from that, at first glance, there seem to be many other reasons for living permanently in Portugal. For example:
The climate: there are mild temperatures even in winter, especially in the Algarve and the Atlantic coast.
Favorable living costs: the cost of living is not too high.
The food: Portuguese cuisine is varied, with a wide range of fish and seafood.
However, if you do not have a safe job in mind, you'd better think twice before moving. The EU country is still struggling with the financial and economic crisis. Therefore, some young people earn their living outside their homeland; one in ten Portuguese currently lives in other EU countries, according to Statista.
Residence permit: no visa required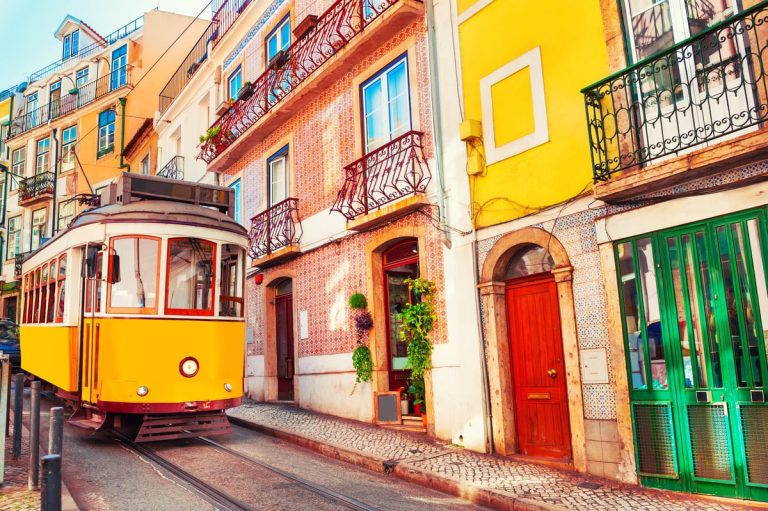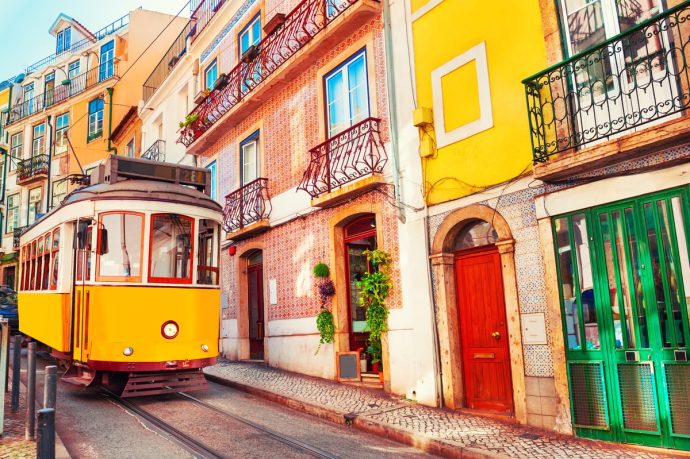 Portugal has been a member state of the European Union since 1986. This means that EU citizens can move freely in the country. If you want to be permanently resident in República Portuguesa, you must inform a city or municipal administration within 30 days of entry. There you register on presentation of a valid identity document such as a passport or identity card. If you also have a job or sufficient financial resources for subsistence, you will receive a registration certificate with an initial validity of five years. After that, you will receive a ten-year temporary residence permit, the Cartão de Residência Permanente.
Anyone who is a citizen of a third country and intends to settle in Portugal needs a visa applied for before entry. This visa allows entry into Portugal so that you can apply for a residence permit from the immigration authority.
Living and working in Portugal: doctors and IT staff are particularly sought after
Do you already have a job in mind? This is the ideal prerequisite for emigrating to Portugal. In general, the following professionals have good chances of finding a job in Portugal:
Doctors and nurses.
People from the IT industry.
Well-trained specialists and managers.
Hotel professionals (seasonal).
Employees usually also have health insurance via the workplace. The insurance offers elementary services but may be really helpful. Therefore, it may be advisable to take out additional private supplementary insurance. The registration for social security is also usually taken over by the employer. If not, you can register yourself with the Centro Regional de Segurança Social (CRSS) Social Insurance Institution.
The cost of living in Portugal is lower than in Germany and some other EU countries. Especially for pensioners, it can therefore be worthwhile to move to Portugal.
If you don't want to spend hours trying to understand what to begin with and what you have to do, it is advisable to contact professionals. If you would like to get an e-residence to conduct any type of activity in Portugal, e-residence.com is a treasure for you. Qualified professionals will help you cope with all the tasks you will face during the process.
This is what to do before moving to Portugal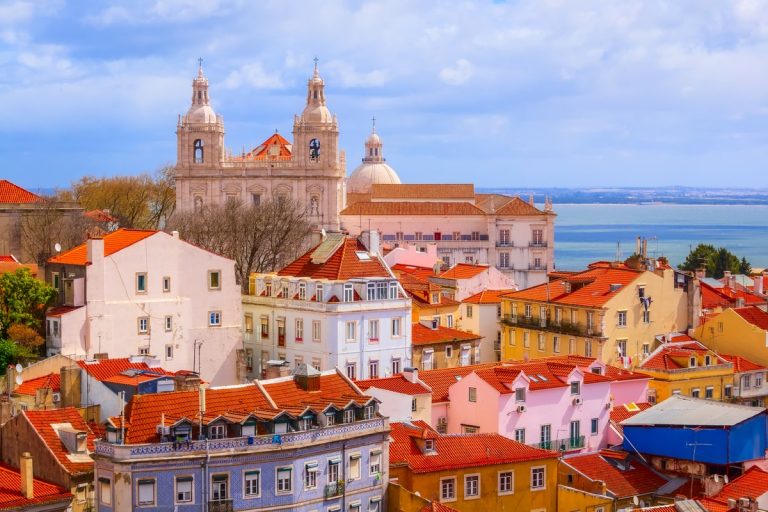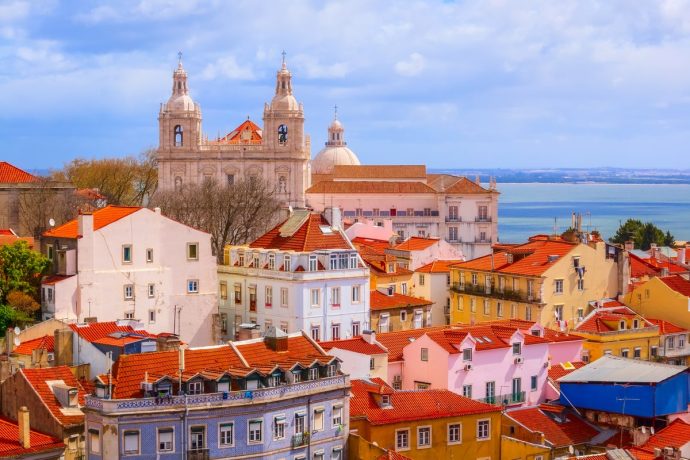 If you are still interested in moving, you should know that moving abroad always presents you with extraordinary challenges. Before you break down your tents in your native country to move permanently to Portugal, there is still a lot to do:
Cancel contracts for such things as gas, electricity, and telephone. There is often a special right of termination when moving abroad.
Plan the transportation of your furniture: contact moving companies and freight forwarders who specialize in international transport. In addition, now is the right time to muck out big.
Search for temporary accommodation: you can look for apartments and houses online. However, it is advisable to take a look at the properties on site before committing yourself in the longer term.
Portugal in numbers
About 10.3 million people live in Portugal.
The area of the state is 92,212 square kilometers.
The country also includes the archipelagos of Madeira and the Azores, with a total of 14 islands.
There are 3,000 hours of sunshine per year.
The capital Lisbon has over 550,000 inhabitants.
The highest mountain in Portugal is the Ponta do Pico, with a height of 2,351 meters.
832 kilometers of the country are on the coast.
The first to-dos in the new home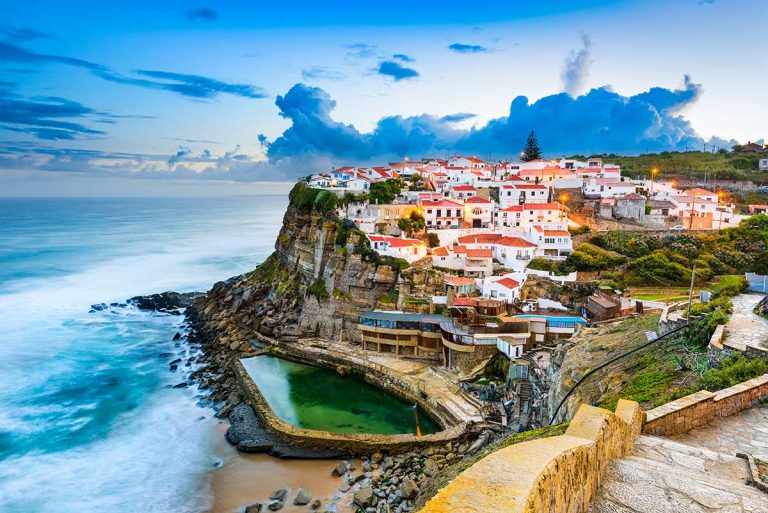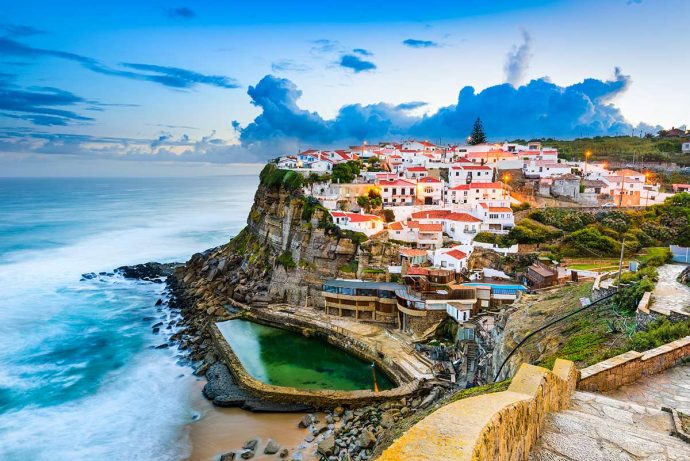 You have just come to Portugal and simply want to enjoy life? Sounds tempting, but after you arrive in your new home, you should definitely remember the following:
Report to the municipal administration: here, you will receive a registration certificate for five years. You should take care of it no later than 30 days after entry.
Register with the driver's license office: driving licenses remain valid in Portugal. However, once you are resident in Portugal, you must register with the driver's license office within 60 days.
Register your car: did you take your car abroad? Then you have to re-register it.
Finding permanent accommodation: the easiest way is to hire a broker in Portugal who will introduce you to suitable properties according to your wishes and price range.
Apply for a tax number: if you want to purchase a property or open a bank account, you need a tax number called NIF (Número Identificação Fiscal). It consists of nine numbers and is valid for a lifetime. To apply for it, you need a valid identity document and proof of address.
Open a bank account: once you are registered in Portugal, you may open a bank account. To do this, you need your passport or identity card as well as your registration certificate and tax number.
In case you face any problems with NIF or any other e-documentation, professionals from e-residence.com are always there for you!