Moving home can be stressful, but it doesn't have to be. Every move presents a new opportunity for adventure and ambiance, so take this ultimate guide to move home as your chance to learn how you can make your transition as smooth and seamless as possible.
Whether this is your first time packing up your belongings or your hundredth time, see the bright side of tackling each task and find out precisely what needs to be done to settle into your new place with ease.
Make a checklist of everything you need to do on moving day
Moving can be daunting, but with a proper checklist, you can make the process much smoother. Before moving day, there are several things you need to consider and prepare for. Firstly, arrange for a reliable moving company well in advance to avoid any last-minute hassle. Don't forget to cancel or transfer your utility services, such as electricity, gas, and internet, to your new residence.
It's also imperative to update your address with the necessary institutions, like your bank, employer, and insurance company. Lastly, declutter your belongings and pack them properly to make moving more manageable. With these simple steps, you can make your moving day less stressful and more successful.
Research and schedule movers to help with the heavy lifting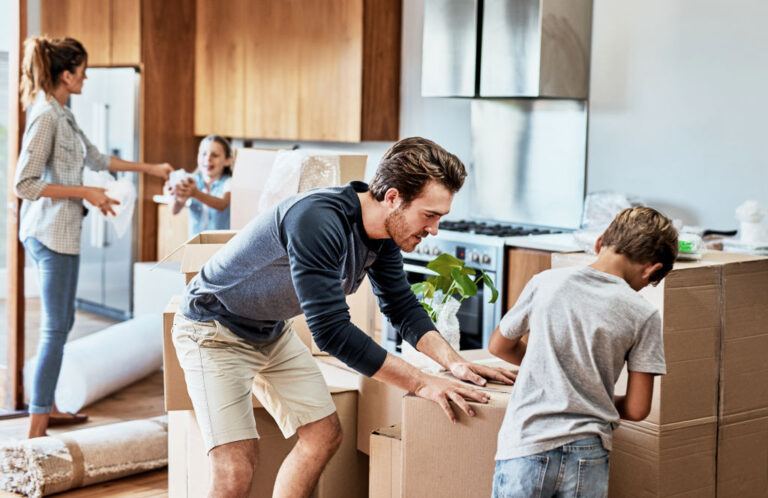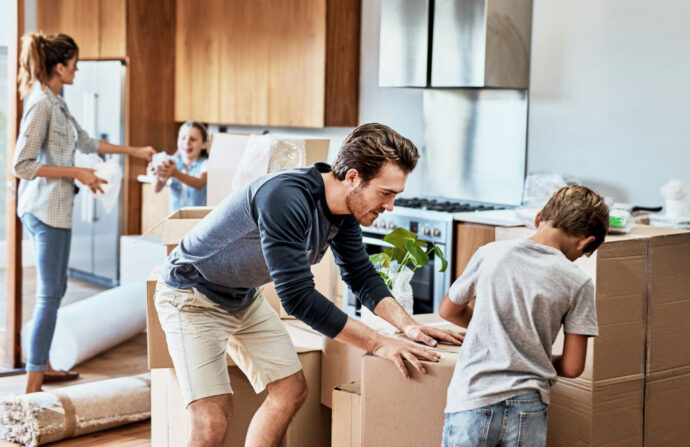 Moving homes can be challenging, especially when it comes to the heavy lifting. Fortunately, hiring professional movers can make the process much easier. Researching and scheduling movers can seem overwhelming at first, but it's worth putting in the time and effort to find a reliable and affordable moving company.
Not only will they handle the heavy lifting, but they'll also ensure that your belongings arrive at your new home safe and sound. So don't stress about the heavy lifting – leave it to the pros and enjoy a smoother move to your new home.
This is especially true if you're taking appliances with you. If so, find reliable appliance movers at Shiply quickly and easily. That way, you can take care of all the moving and keep your belongings safe.
Measure doorways, staircases, and hallways for furniture that needs to be disassembled and reassembled in your new home
Moving to a new home can be an exciting adventure, but planning is essential to avoid any potential headaches. If you're bringing furniture, measuring doorways, staircases, and hallways is crucial, especially if they require disassembly and reassembly.
By doing so, you can ensure that your furniture will fit through narrow spaces and awkward angles. Imagine the frustration of trying to maneuver a bulky sofa up a flight of stairs only to find out it won't fit through the doorway!
Taking the time to measure beforehand can save you time, money, and energy in the long run, making your moving process smooth.
Start packing items that are not used regularly
Moving to a new home can be exciting, but it can also be a daunting task. One thing that can make the process go more smoothly is starting to pack the items that are not used regularly as soon as possible.
These could be seasonal items, such as holiday decorations or out-of-season clothing, or items used infrequently, such as specialty kitchen appliances or old textbooks. By packing these items first, you'll be able to declutter your current space, make it easier to move around and ensure that you won't be scrambling to pack everything at the last minute.
Plus, starting early gives you plenty of time to sort through items and decide what you truly want to keep and what you can get rid of before the move.
So why wait? Start packing those non-essentials today and make the moving process less overwhelming.
Change your address with the post office, banks, credit cards companies, schools, etc.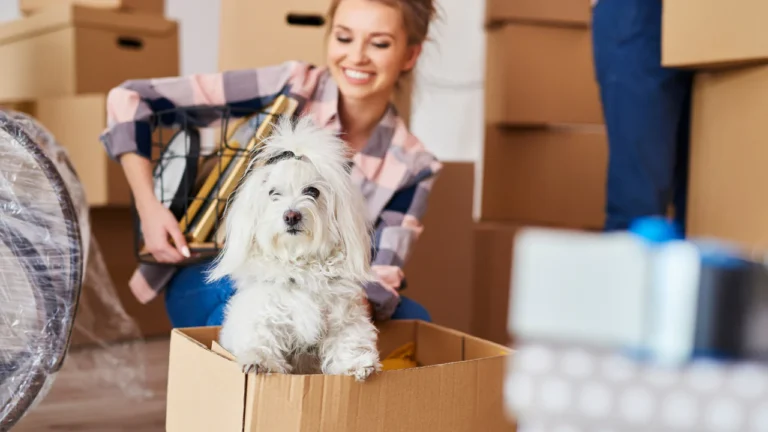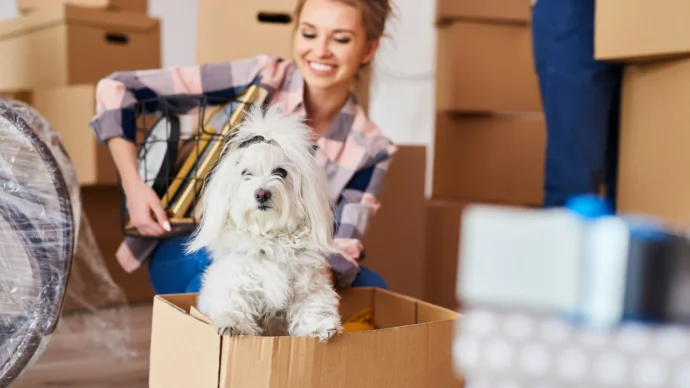 Moving homes is an exciting new chapter in life, but it can also be a stressful process. One important thing to remember is to change your address with various companies and institutions.
It might seem like a minor detail, but forgetting to update your address can have significant consequences, like missed bills, important documents, or even identity theft.
To avoid such headaches, change your address with the post office, banks, credit card companies, schools, and other essential entities. It's always better to be safe than sorry, so take the time to make this change before settling into your new home.
Set up internet and utilities at your new home so it's ready for move-in day
Moving can be a daunting task, and between packing, cleaning, and coordinating moving trucks, it's easy to overlook some essential details like setting up utilities and internet at your new home.
Yet, taking care of this beforehand can save you time and headaches on move-in day. Imagine arriving at your new home after a long day of moving, only to find you don't have electricity or running water.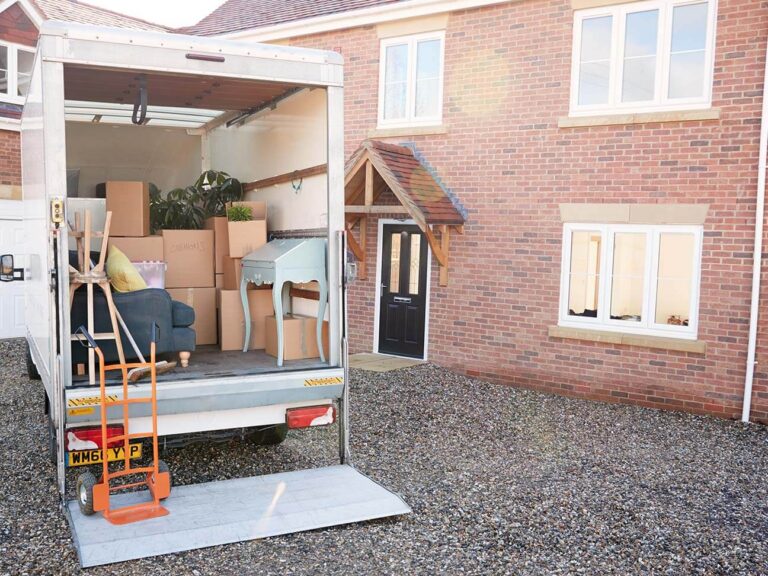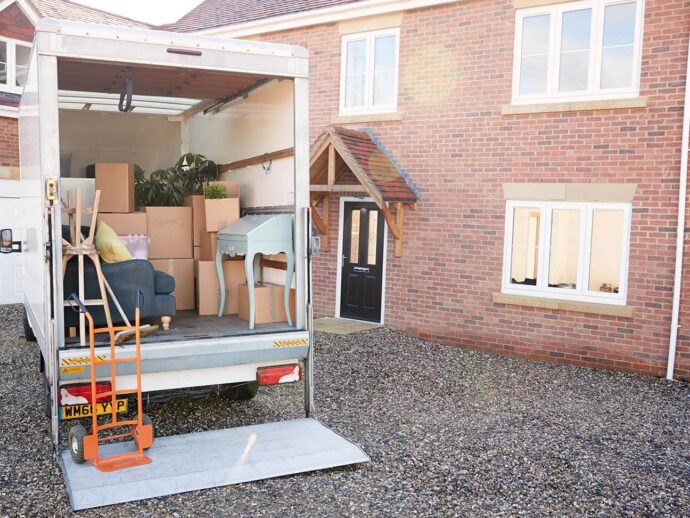 By arranging these services, you can focus on unpacking and settling in rather than scrambling to deal with the basics. So, take the time to make those phone calls or online appointments now, and thank yourself later for a smoother move-in experience.
Moving is always daunting, but if you plan ahead and establish a checklist to ensure all of your needs get taken care of before moving home, the process can be much more stress-free and enjoyable.
Moving from one place to another is an exciting new adventure, but understanding what steps need to be taken before moving home—including researching and scheduling movers, measuring doorways, staircases, and hallways for furniture that needs to be disassembled and reassembled in the new location, packing items that are not needed regularly, changing your address with all pertinent organizations and entities, and setting up internet and utilities at your new home—you will be able to prepare for the big move quickly and easily.
Every move has its unique set of considerations, so having a plan in place can go a long way toward smoother the transition.
With the proper preparations in mind before moving home, you'll find yourself settled into your new adventure in no time!