Summer is one of the best times to take a trip to Las Vegas; however, if you visit at this time of year, you'll want to prepare for the hot weather. While strolling the Strip and admiring the extravagant hotels is a must during any trip to this desert city, you'll be wise to find cooler activities during the daytime hours. Luckily, that's not hard in the world's entertainment hub. There are plenty of things to keep you entertained when the temperature rises. Read on to learn the many ways you can stay cool and have fun in Las Vegas this summer.
Casinos
Hiding out indoors is one of the best ways to stay cool in Las Vegas. After all, Las Vegas summers are scorchers, with temperatures averaging 105°F (41°C) in July. Spending the hottest hours of the day inside Las Vegas' world-famous casinos is a great way to beat the heat. Whether you like playing table games or penny slots, there's always something to keep you entertained. You can continue the fun in your hotel room if you need to take a break from the crowds. Online casinos like Wildz offer many of the same games you'll find in your hotel's casino with the bonus of being able to play them from anywhere. There's nothing like relaxing with a cold drink and your favorite game on a hot day. So, take advantage of being in Las Vegas and enjoy.
Visit a Pool or Water Park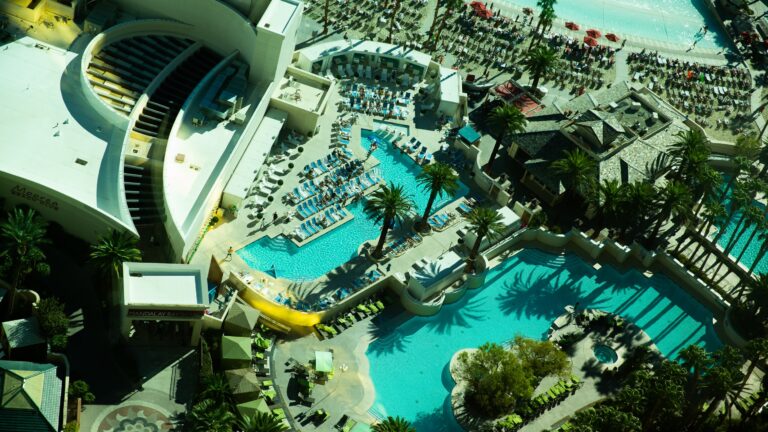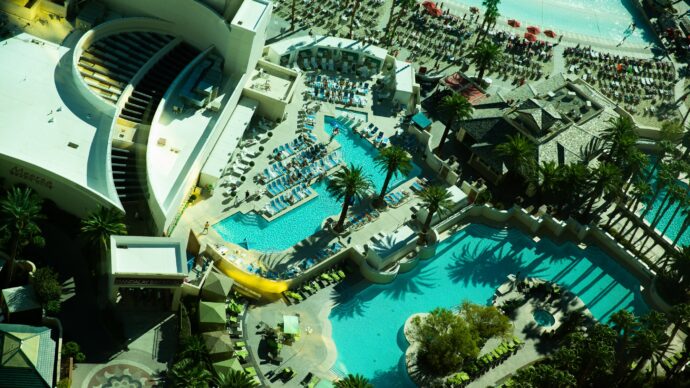 Considering how hot it gets in Las Vegas during the summer, it's no surprise that the city is brimming with pools and waterparks to keep residents and visitors cool. Wet 'n' Wild and Cowabunga Bay are excellent choices if you're in the mood for a water park. However, if you prefer grilling meat and hanging out at the pool, there are plenty of options for that too; there are many public pools located throughout the city. If you feel like treating yourself to a memorable experience, you can splurge on one of the best pools in Vegas, where you'll enjoy a beach-like experience without leaving the Mojave desert. 
Go to a Museum
Visting one of the many museums in Las Vegas is an excellent way to take a break from the heat. One of the city's most famous is the Mob Museum, which features some of the most exciting stories you'll find anywhere about the history of organized crime in the US. It has hands-on exhibits and hides intrigue around every corner. You can even visit the museum's speakeasy and distillery to learn about the Prohibition era and enjoy some of the tasty treats offered on the menu. Other museums worth checking out include the Nevada State Museum, the Las Vegas Natural History Museum, and Zak Bagans' The Haunted Museum. 
Go to the Theater or a Concert
If you want to see the best shows on the Las Vegas Strip, V Theater is worth adding to your list of things to do in the city. You can see all types of shows at the theater, including live big bands, Broadway-style musicals, and stand-up comedy. The venue has 14 live stage productions and several dinner packages to choose from to ensure you get the most out of your time there.
Take a Ride on the High Roller Observation Wheel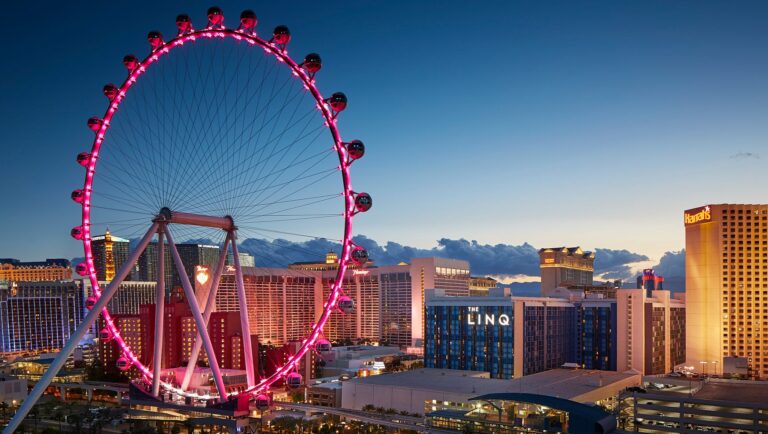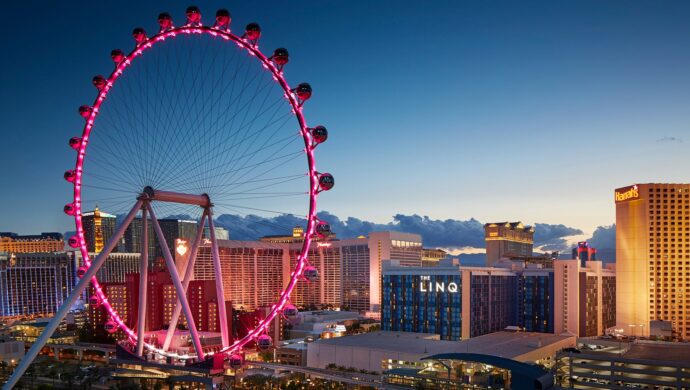 You won't have to worry about overheating when you go for a ride on the High Roller Observation Wheel. It features 28 climate-controlled glass cabins and the ride lasts for 30 minutes. It lifts you 550 feet above the Strip, so you can enjoy views of the entire thing. 
Cool Off With a Cold Snack
Given how hot it gets in Las Vegas, it's no surprise the city is brimming with eateries dedicated to keeping you cool on hot days. From ice cream to snow cones and gelato, many restaurants whip up unique frozen treats to satisfy your taste buds and help you stay cool. Gelotology is one of the most famous gelato shops in the city, serving up gelato in almost every flavor you can imagine, including rosemary, sweet potato, and Fruit Loops. 
Handel's Homemade Ice Cream and Yogurt shop is the place to go if you're in a rush and want to eat your ice cream on the go. Handel's has a walk-up window and offers tasty flavors like "Graham Central Station" and blueberry cobbler. Another option is Lappert's Ice Cream, where you can enjoy a generous portion of Hawaiian snow cream or ice cream. Finally, if you're in the mood for a snow cone, you won't want to miss the Purple Penguin Snow Cone Shack. You can choose from 20 flavor choices and customize your cone by mixing several flavors together. 
Take a Road Trip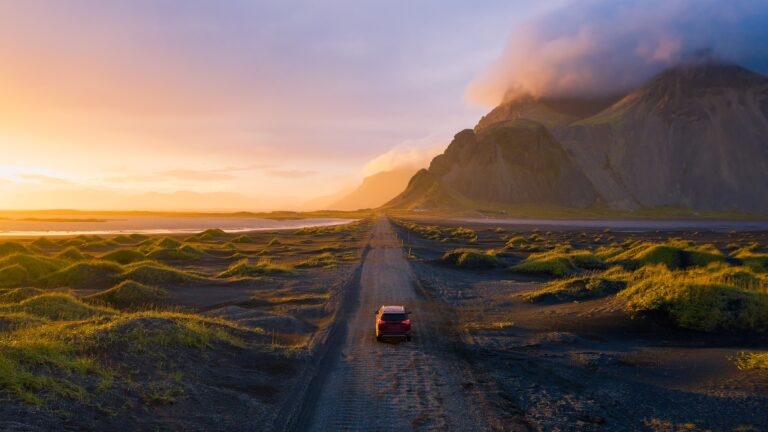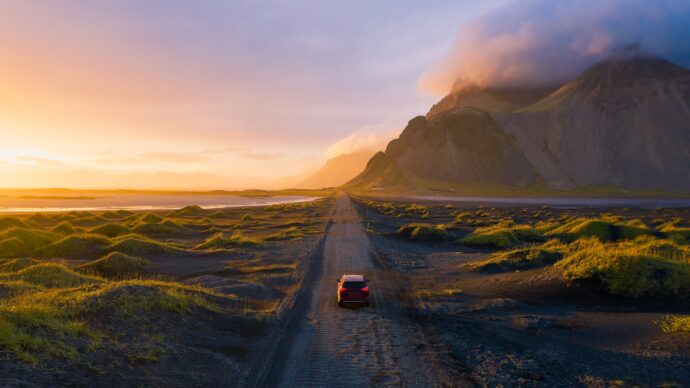 If you're planning to stay in Las Vegas for more than a couple of days, you may want to consider taking a road trip to a cooler climate to escape the heat. Las Vegas is conveniently located close to several state and national parks, making it easy to plan a getaway. The cool waters of Lake Mead are only a 38-minute drive from the Strip, and there's so much to do in the area, including swimming, boating, canoeing, and rafting. 
You can explore the scenery, including Joshua trees, coves, caves, hot springs, and slot canyons. That's not all; there are miles of hiking trails, with the Historic Railroad Trail being a must-visit if you love exploring the outdoors on foot. If you enjoy bird watching, you can head over to Overton Arm, and you just may spot a Bald Eagle. 
Plus, Boulder Beach and the Hoover Damn aren't very far away. In fact, you can go on the Lake Mead Cruise and Hoover Dam Tour to visit the engineering marvel. If you want to extend your stay, there are camping sites and hotels in the aira. Plus, you can take a Lake Mead Dinner Cruise to cap off an exciting visit to the area. By the time you return to Las Vegas, you'll be ready to face the heat again.