The global pandemic has changed the landscape of the wedding industry immensely. The once fully booked venues are now shutting down, and the most coveted vendors are now going out of business. The couples are desperately trying to cope by rescheduling and altogether cancelling their plans. It is one tough year for all of us.
Planning a wedding is difficult, but planning a wedding in the new normal is a feat! Amidst the ever-changing mandates and guidelines surrounding the global COVID-19 situation, couples fight tooth and nail to the tie knot. Yet, the adage, true love conquers all, holds as brides and grooms choose to wing this and make it work.
There are various factors to consider in planning a wedding in these times, several of which are to mask up or not?;  when to provide testing kits for guests?; or are large group gatherings allowed? These considerations can most definitely create a toll on couples' anxieties. In addition, they can bring about an impact on your special day, mentally.
The pandemic hit us massively in more ways than one. On the other hand, we need to push forward because life should go on. It will still take a while to eliminate the virus. But, rather than feeling helpless, there are ways and tools to navigate these uncharted territories. Here is a tell-all guide on wedding planning amidst the pandemic.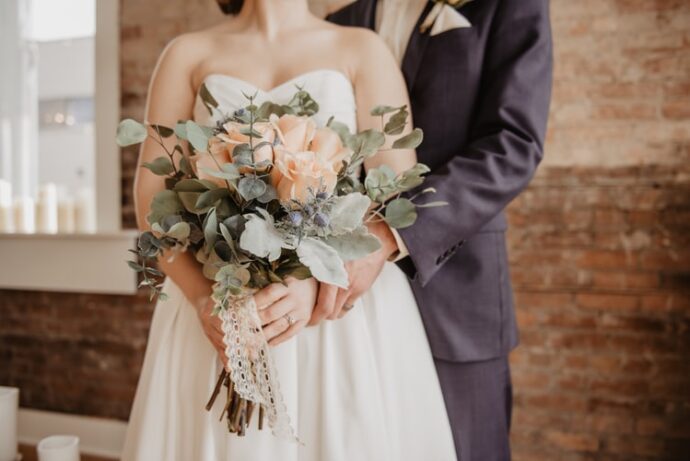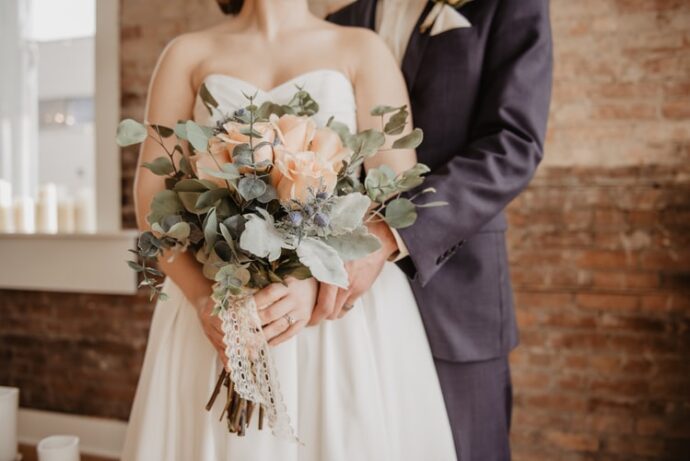 All about the venue
As more people are getting vaccinated, restrictions are easing up a bit, and with gatherings are being allowed in outdoor areas, more couples are biting the bullet to push through with the wedding date. First things first, secure the venue. Review the precautions they have and their alignment with the local, state, and federal agencies. An outdoor set-up is the most Covid-19 friendly wedding. However, if push comes to shove, an indoor venue can also work provided that ventilation is adequate and ample space is at hand to implement physical distancing.
The event space must have an area for sanitation. Strategically place them all over the venue. As an extra precaution, carry out temperature checks upon guest arrival, or require a negative test result or a vaccination card.
In a nutshell, the event's place must be compliant with sanitation and social distancing protocols. In addition, you and the venue must work together on a lenient contingency plan and cancellation policy.
Your new best friend: Wedding planner
Your wedding planner is your sounding board in this situation. Pandemic wedding planning is complex. The wedding planner will represent you in the nitty-gritty details and leg work of vendor communications, contract negotiations, and orchestration between guests, vendors, and venue on the day. The planner will be your advocate on significant wedding stressors and safety measures.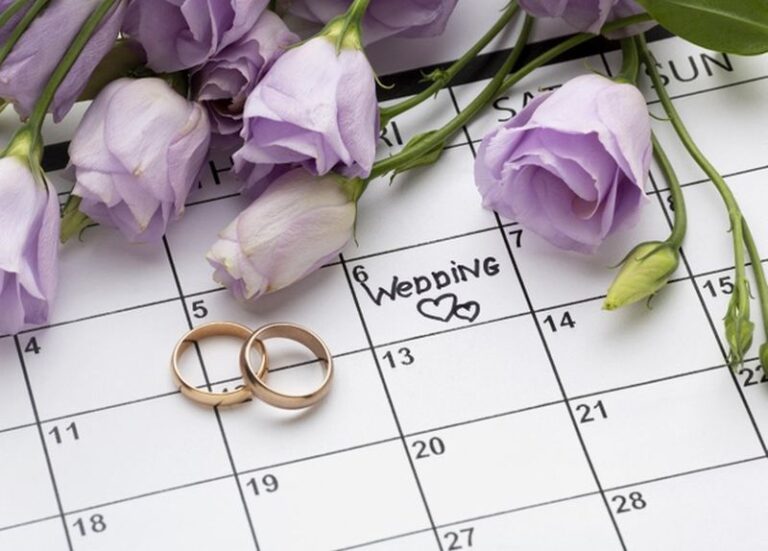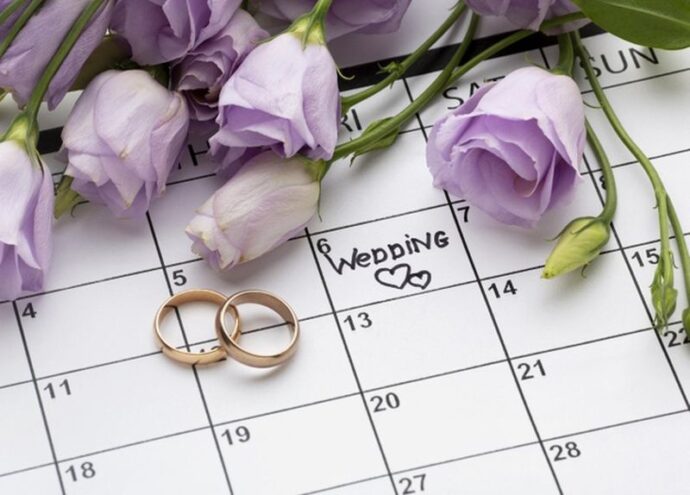 Keep it intimate
As a couple, come to terms with the fact that it will be a small-scale celebration. Micro weddings are the new trend, even in our pre-pandemic life. So settle and be at peace with the idea that significantly downsizing your guest list may reduce the risk of transmission.
Be as informative as you can.
Layout safety and sanitation measures due to Covid-19. State clear guidelines to your guests on social distancing and mask-wearing through your Facebook page, wedding website, and good old-fashioned invitation cards. Pemberly Fox provides high-quality and bespoke solutions to your stationery needs. Convey announcements, guidelines and your fun wedding stuff through these media for a more seamless on the day celebration.
Put up safety measures signages to inform guests of the precautions they should follow. It is a creative, fun, and formal way to politely direct traffic flow, mask up, and party down.
Be the safety resource by supplying your guests with masks and hand sanitisers. This gesture can set the mood of your wedding, that it is an enjoyable celebration but highlighting protection as the priority. Themed masks and gel sanitisers may be given as welcome gift baskets or as party favours.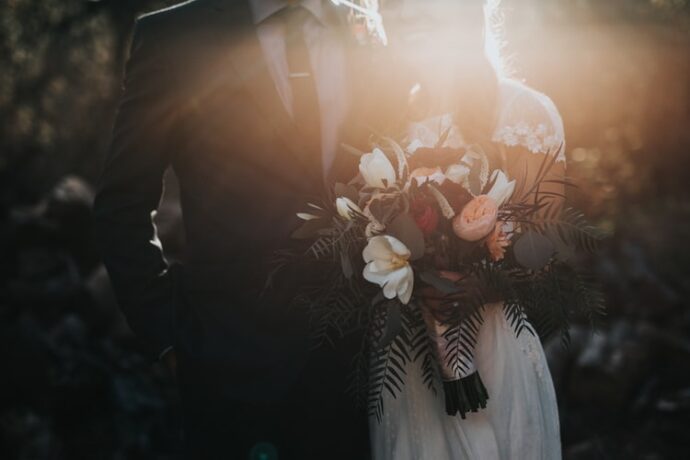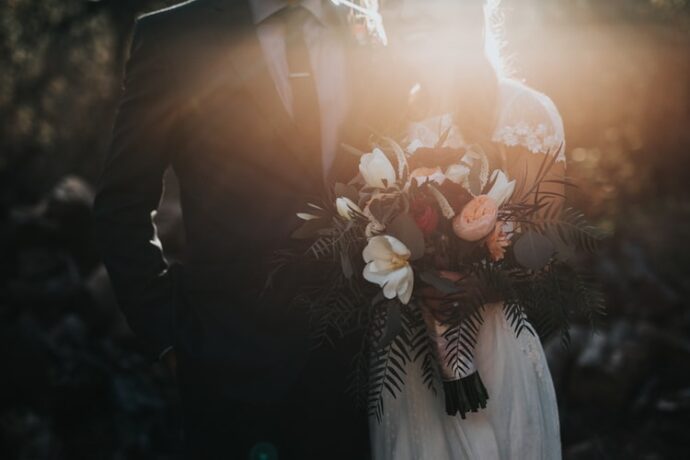 Strategic seating
Space out seating arrangements to maintain physical distancing. An ideal seat plan is grouping families within the same household and maintaining a proper distance between parties of different dwellings. Be creative with directional arrows and floor distance markers to ensure crowding is discouraged. Situate them in ideal locations such as the bar, food service areas, and other places that guests tend to crowd.
All about the catering
The foodservice industry now offers an array of services and solutions to COVID-19 events. For example, custom-made acrylic dividers are now a staple table set-up. Creativity comes into play with barriers that do not obstruct the view and hinder conversations.
Ingenious service alternatives caterers offer are pre-plated canapes and bar snacks, boxed takeaway cake slices, canned cocktails and beverages, household charcuterie boards, and plated meals. If you insist on a buffet set-up, food trucks may be a viable option. Food trucks can mesh with the outdoor set-up with socially distanced signboards and markers.
Set up the safety vibe by limiting alcohol to make the celebration Covid-friendly. Let's face it; guests tend to be too close and comfortable with free-flowing alcoholic beverages.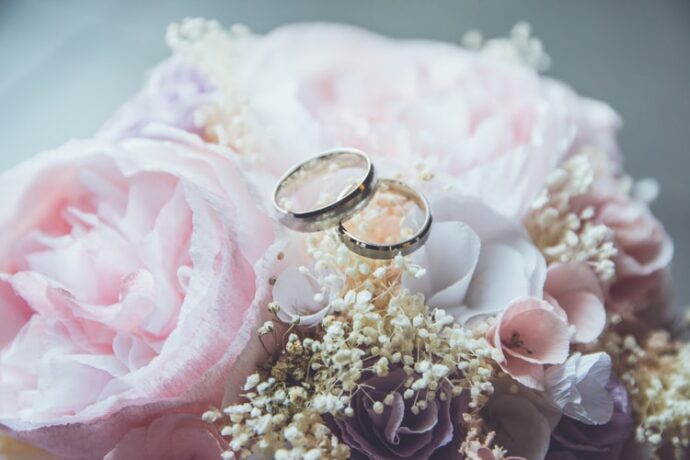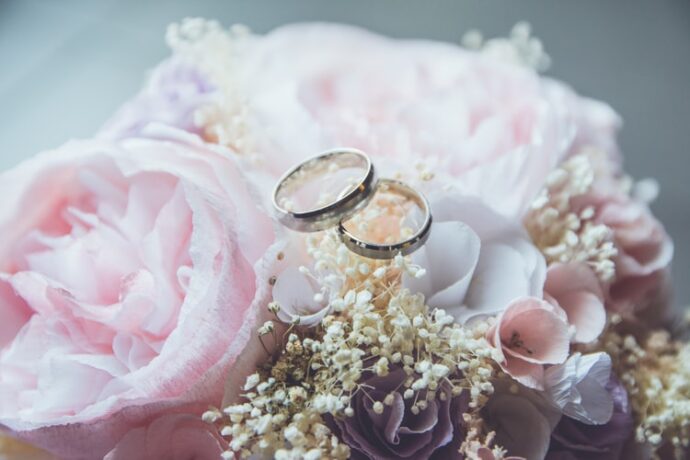 Live stream your wedding
With the limited guest list, open your celebration virtually through a live stream. Nothing embodies the New Normal way than a live cast of your wedding, especially for loved ones abroad.
COVID-friendly festivities
Provide socially distanced entertainment. Veer away from the traditional dance floor scene by hiring a live musical performer, dance group, or stand-up comedy show. Outdoor games are also a better alternative like giant Jenga, Skittles, or croquet. In this way, there is minimal contact whilst a memorable experience.
There are several innovative ways to celebrate safely but still sentimental and solemn. You can still tailor-fit your wedding to your liking despite the pandemic barriers. With your ingenuity and the vendors' assistance, it can still be the best day of your life; after all, it is a celebration of love. The pandemic indeed changed the way we celebrate, but it shouldn't be a reason to postpone happiness and milestones. All it takes is perseverance, creative juices, and inspiration.