A PDF writer for Mac is simply a program for creating PDFs. But getting the best PDF writer for Mac can be somewhat challenging. You must ensure that it's simple to use and houses all creation tools like arranging pages, splitting, highlighting, embedding photos, and more. Are you looking for a PDF writer for Mac to create presentable files for free? In this article, we'll list the best paid and free editors for Mac in 2023. Note that most have Windows, iPhone, and Android versions.
Top 5 Best PDF Writer for Mac You Can't Miss in 2023
1. UPDF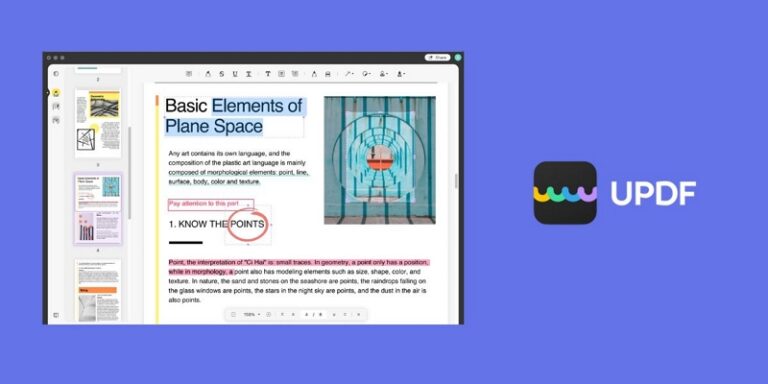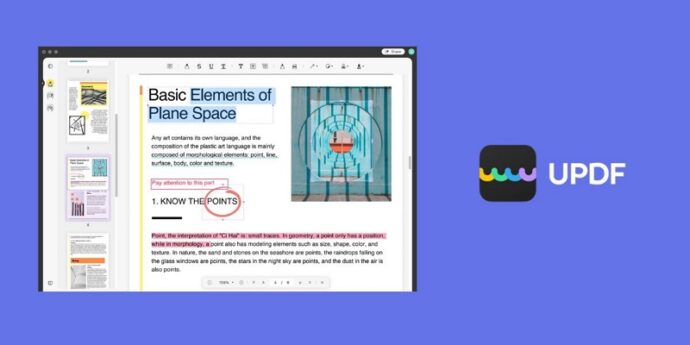 UPDF proves that you don't need to be a seasoned PDF writer to create files on Mac. It's an excitingly simple creator with many solid tools to create documents. To begin with, you can use the multi-language OCR (Optical Character Recognition) to scan, analyze, and convert PDFs into searchable and editable texts. You can even extract tables and scanned image texts. The OCR feature supports 15+ languages.
It also allows you to customize PDFs with new texts, fonts, and colorful highlights. You can also annotate pages with shapes, arrows, graphics, and more. In addition, users can add comments and feedback using sticky notes to make files easier to edit collaboratively. Moreover, you can electronically sign PDFs and encrypt them with passwords.
Pros:
Quick and accurate PDF OCR.
Convert PDF to 10+ formats.
Electronically sign documents.
Cons:
Registration required to use.
2. PDF Expert
PDF Expert is a fast, easy, and reliable PDF tool for macOS and iOS. It boasts a well-designed and intuitive user interface packed with various powerful features. For example, it gives you a delightful reading experience, thanks to advanced book settings like Sepia, Night, and Pick Day. You can also open two files and view them side by side. And yes, you can underline, strike out, or highlight texts while reading.
Regarding PDF editing, this tool houses all you need to make your documenst look presentable. You can modify texts to fix typos, add new texts, and add new paragraphs. You can also add, resize, and replace images. That's not all; this PDF writer by Readdle lets you merge, split, and add website links. Plus, you can create an electric signature to sign all your files. But you'll have to get the $139.99 perpetual plan to unlock all its features.
Pros:
Sign PDF by typing your name.
Fill out forms seamlessly.
View two files concurrently.
Cons:
3. Adobe Acrobat DC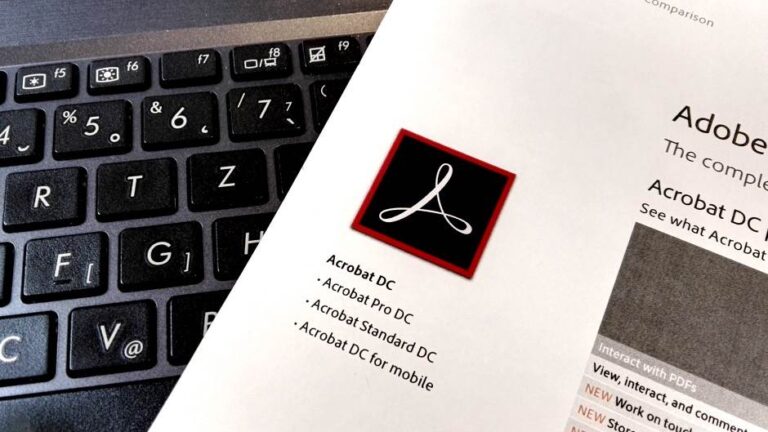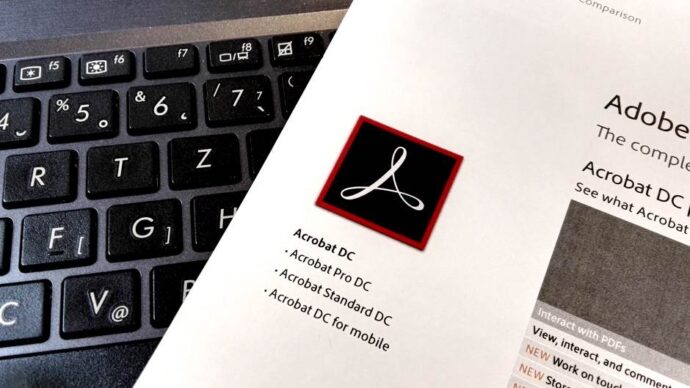 Adobe Acrobat DC is a professional-grade PDF viewer for desktops and mobile phones. With this software, you can view files on macOS, Windows, Android, and iPhone. This tool makes it quick and seamless to merge multiple files into one. Additionally, you can start a blank PDF page and add content by typing or pasting it from a clipboard. You can even create documents from website pages.
Meantime, you can reorder, insert, and delete PDF pages. Also, Adobe Acrobat DC allows you to add new text, edit text, apply new paragraphs, insert watermarks, add links, and more. And best of all, you get free 2GB on the Adobe Document Cloud for collaborative editing. Sadly, Mac users can't use the $12.99/month Acrobat Standard plan because it's only available for Windows. Therefore, be prepared to pay $19.99/month to create, view, and edit PDFs on Mac.
Pros:
Sign documents and request signatures.
Add passwords to protect PDF.
Convert PDFs to lots of file formats.
Cons:
No Standard account for Mac users.
4. EasePDF
EasePDF is an online PDF viewer with all the editing tools you need. You only need to upload your files on the intuitive editor and customize them accordingly. You can edit your PDF with texts, shapes, and image overlays. EasePDF also lets you highlight texts, add shapes, signatures, passwords, and more.
But what's most impressive is the immediate PDF sharing capabilities. After editing the file online on Mac, you can share it through URL, email, or QR code. Remember that the sharing link is valid for 24 hours only. But it's disappointing that the desktop version is only available for Windows PCs. This program has an OCR feature, which the online version doesn't have. Nonetheless, the $45/year plan is a steal for software of this caliber.
Pros:
The free account can process 50 PDF pages.
Instant file sharing.
Upload documents from cloud services.
Cons:
No OCR on the online version.
5. Sejda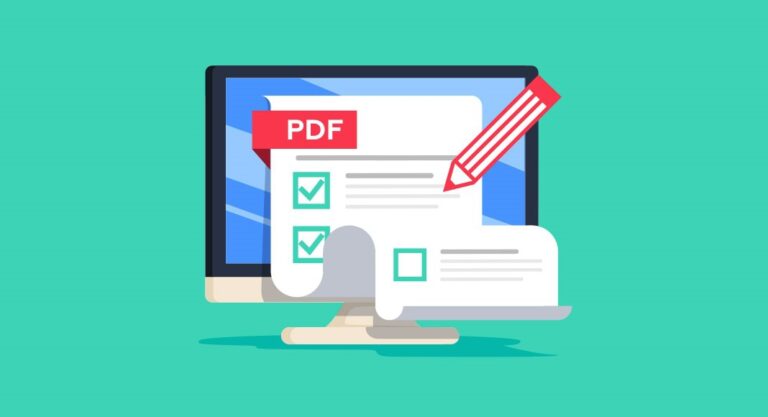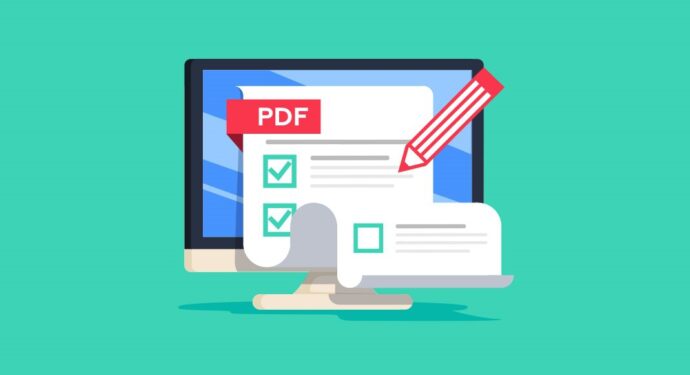 Sejda is another free online PDF viewer with a desktop version for macOS, Windows, and Linux. But why do you need to install Sejda when you can easily access everything on your browser? For instance, you can electronically sign PDFs by merely typing your name using ten handwriting styles.
Unlike EasePDF online, which lacks the all-important OCR feature, Sejda allows you to scan PDFs and extract editable texts. The OCR function is super accurate and recognizes tens of languages. Other PDF editing tools include decrypting, splitting, annotating, encrypting, merging, compressing, and converting. But to use all these PDF services, you'll need the $63/year plan. You can also pay $5/week or $7.50/month if that's too high. Sounds good!
Pros:
Compatible with Windows and macOS.
The quick OCR version is available online.
Flexible payment plans.
Cons:
Conclusion
After reading this review, choosing the best PDF writer for Mac can be somewhat confusing. But let's make it easy enough. If you want something tried and proven, choose Adobe Acrobat DC or PDF expert, although the subscription plans are on the higher side. But if you're after something more affordable with the same functionalities, UPDF is the most recommended. And, of course, use Sejda or EasePDF to edit your files online.