Have you ever been stuck at an airport wondering why your connecting flight was cancelled? While it may be a common occurrence, it can still be incredibly frustrating. Let's explore the consequences of missing a connecting flight and what to do if your tight connection is unexpectedly delayed. Get ready to take off with this informative journey on connecting flights!
Causes of missing a connecting flight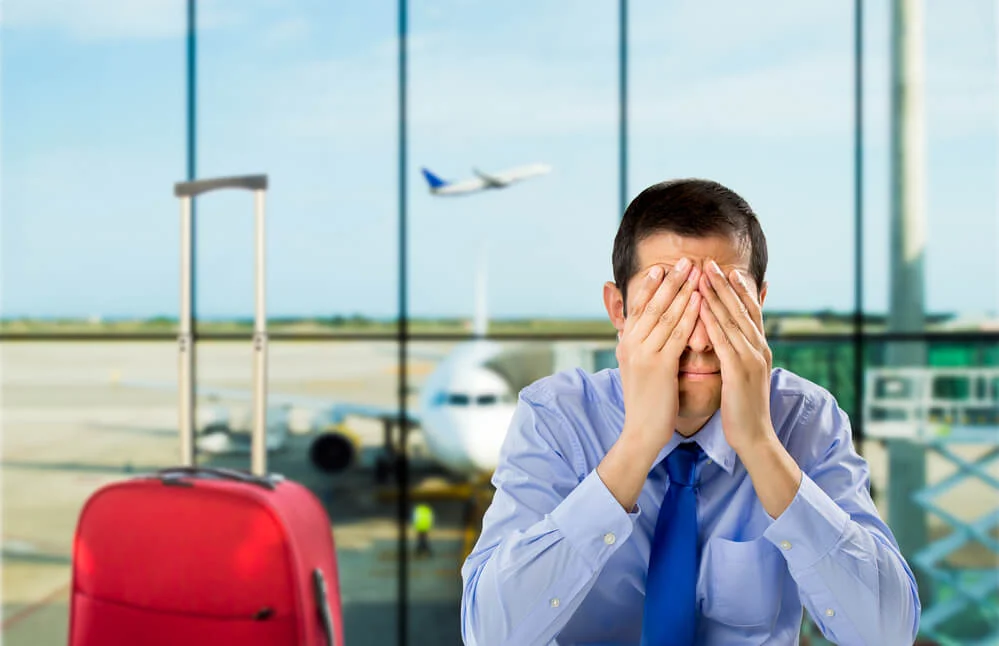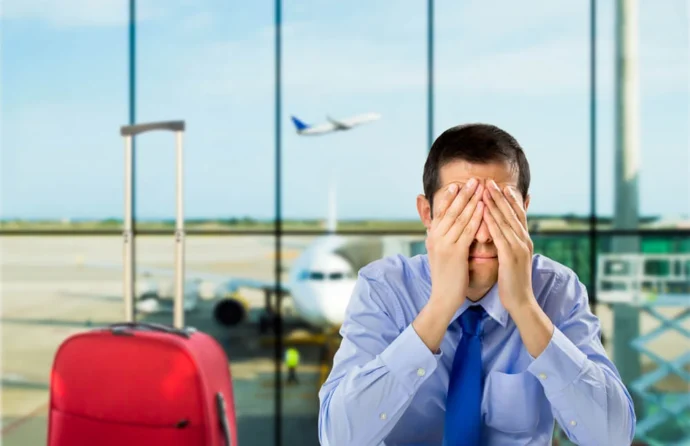 Missing a connecting flight can be a major inconvenience, especially if you're traveling for business or pleasure. There are several reasons why someone might miss a connecting flight, some of which are within the individual's control and some of which are not.
Reasons within one's control can include running late to the gate due to external factors such as high crowded airports, being too long in a gift shop and needing to wait in line at security, or simply losing track of time while trying to check-in and drop off luggage at ticketing counters. These occurrences are often referred to as traveler error and can typically be avoided with good organization.
On the other hand, unexpected events such as air traffic delays, railroad strikes, weather advisories, or an airline temporarily suspending service can occur and cause travelers to miss their connecting flight despite taking all necessary precautions. In this case, most airlines will make an effort to rebook customers on the next available connection once the disruption has been resolved. It is important for travelers to contact the airline as soon as possible if they anticipate any potential risks when flying from one destination to another in order for their journey to operate efficiently without missing key flights along their route.
Fortunately there is help available for those travelling long distances and wishing to ensure smooth connection processes – VIP Meet and Greet services provide airport assistance including priority passport control briefs at major international hubs worldwide; assistance with finding transportation means within airports; assistance whenever needed during ground transfers ensuring a smooth travel transition; dealing with lost luggage during ground transfers etc., which can work wonders at allowing travelers ample time while staying stress free while making sure precious minutes are saved along the way.
Rebooking options for the missed flight
When you miss a connecting flight due to not enough time, the airline should provide you with alternative rebooking options. This may include an alternate flight, a refund in the original form of payment (if applicable), meal allowance, and/or overnight accommodation if necessary. Upon speaking to a representative of the airline, it is important to confirm all details associated with airline rebookings as sometimes terms and conditions can vary.
Each airline will typically have their own policies regarding missed connections and there may be additional policies or restrictions applied due to current global circumstances. To ensure that you are aware of all your options for rebooking when missing flights, contacting the carrier is the best way to go about finding out what those options might be for both domestic and international travel.
Refunds for the missed flight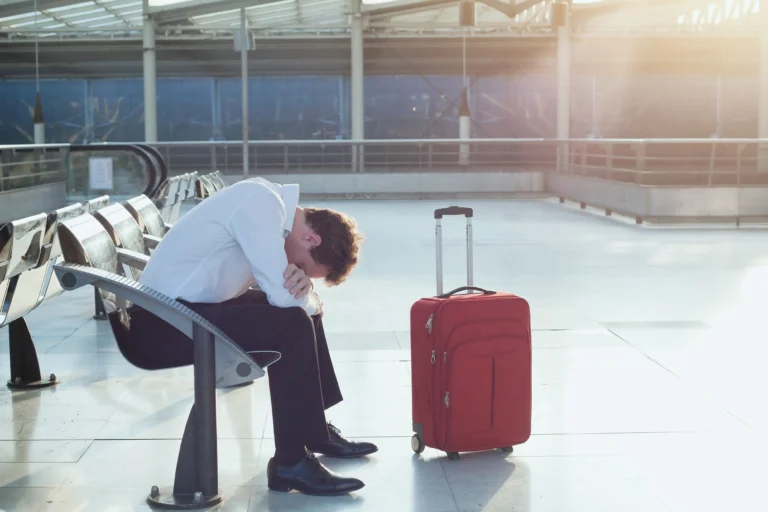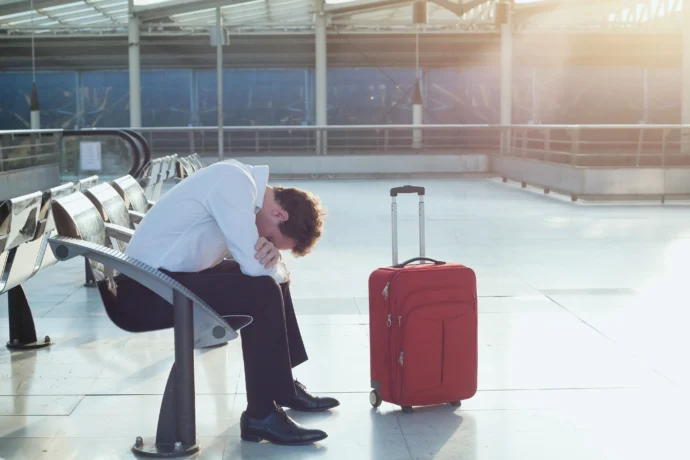 If you miss a connecting flight due to not having enough time, there are typically two options for obtaining a refund or other form of compensation. Firstly, if the flight was booked directly through the carrier you will be able to contact them and request a refund or alternative travel such as a later flight or alternative route. The carrier is required by law to compensate you if the delay was their fault. It may be worth contacting them anyway as they may offer other forms of compensation such as discounts on future tickets or alternative travel if they cannot issue a full refund.
Secondly, if you booked your flight through a third-party, such as an airline ticket website, then it's advisable to contact them before reaching out to the carrier directly. This is because in some circumstances the website may have specific terms and conditions related to delayed flights that make it easier for customers to receive refunds/compensation. It's also possible that the ticketing website may have additional guarantees that can help protect your rights and ensure fruitful outcomes even when dealing directly with airlines.
Compensation for missed flights
If your connecting flight is missed due to not enough time, you may be entitled to compensation if the airline did not provide sufficient notification that the connection could not be made. Generally, you are responsible for allowing enough time between flights, and are advised to give yourself at least an hour of layover time. However, in certain circumstances such as overbooking or delayed flights caused by airline negligence or bad weather, the airline may be held liable for providing inadequate connection times.
When you miss a connecting flight due to insufficient notification from the airline, you should contact them immediately and make sure to retain all relevant paperwork such as tickets and emails. Depending on the situation, airlines may offer refunds on airfare and/or lodging costs incurred because of a missed connection.
Customers also have the right to be rebooked onto a different flight that gets them where they need to go with minimal delays and inconvenience. If compensation cannot be provided due to pre-existing rules from your ticket purchase contract, airlines may offer vouchers or other rewards programs as an alternative form of compensation. In some cases, legal action can also be pursued against airlines who have mistreated passengers in terms of missed connections or unfair policies relating to tickets purchased.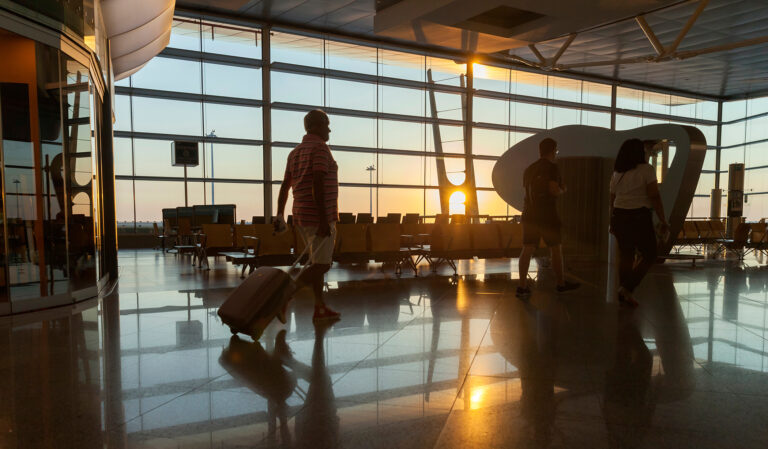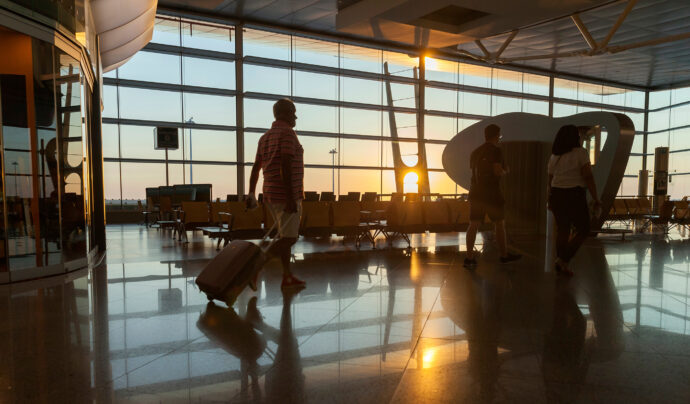 Conclusion
In conclusion, missing a connecting flight due to not enough time is a common, yet potentially stressful experience. The best strategy for avoiding or at least minimizing the risks associated with missed flights is to be diligent in tracking one's itinerary and arrive at connections plenty of time before the next flight. Consumers can potentially limit costs related to missed-flight scenarios by opting for flight insurance or purchasing tickets with favorable change policies. Above all, it is essential to remain calm and read up on an airline's policies in case the worst-case scenario arises.