Renovating and remodeling a kitchen is a very exciting job for most people. It gives you the opportunity to change something in your living space, refresh it and feel better every day when you enter this room. However, as with any other work, it is important that you first collect all the information you need.
One of the choices you will have to make in the first place is whether you want pre-assembled kitchen cabinets or RTA ones (ready to assemble).
This decision will affect the entire course of remodeling, so it is important to consider what is best for you. Both types of cabinets have their advantages and disadvantages, so if you are confused and don't know which one would be a better choice for you, you can read this article and get a better idea. Here is some more info about the difference between assembled and RTA cabinets.
Assembled cabinets: pros and cons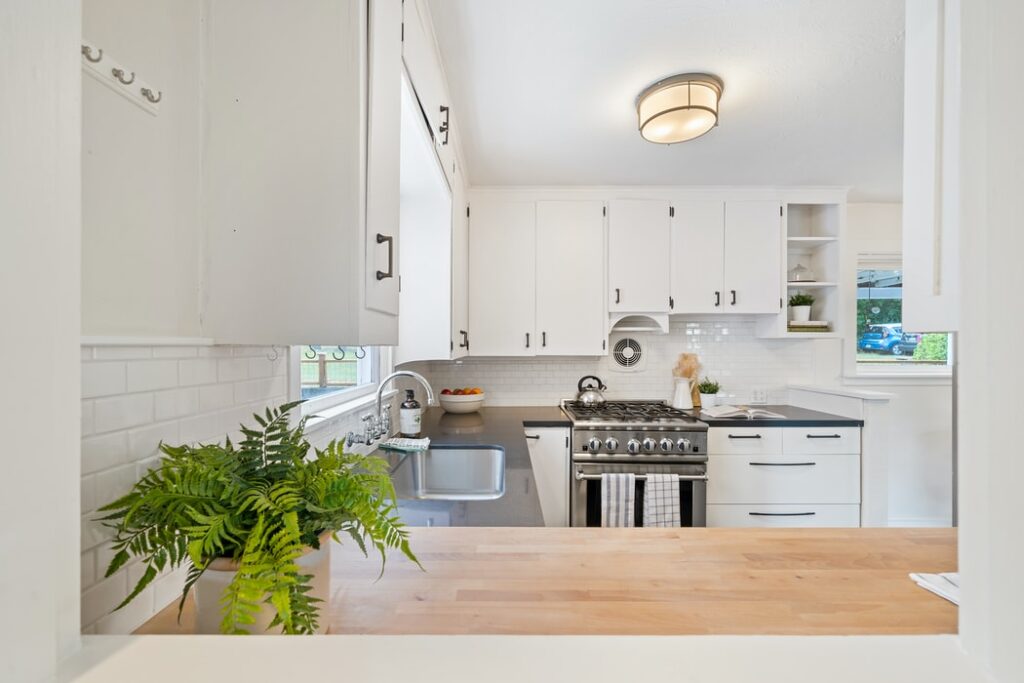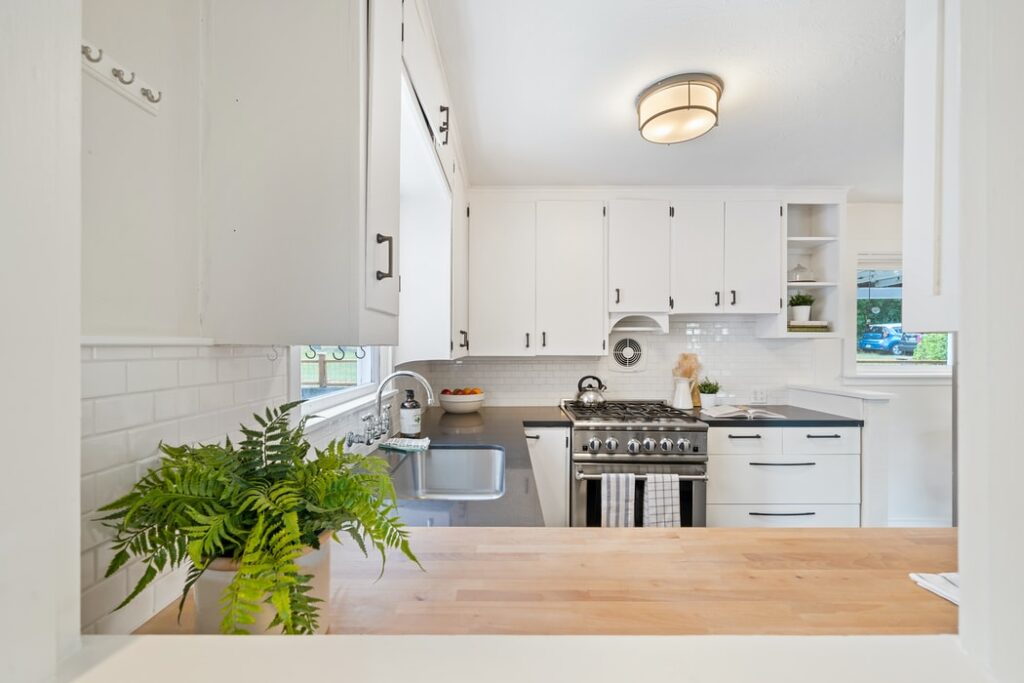 As the name suggests, the assembled cabinets are previously assembled in the factory. They are delivered to the customer in their final form, so you don't have to do pretty much anything on your own. All parts are fitted in the best possible way by professionals, so your part of the job is just to install them in your home.
Pre-assembled cabinets are a great choice for all those who do not want to spend their time assembling parts of the kitchen and instead want everything to be delivered to them in the final version, so they have to invest minimal work. It is also unlikely that any damage will occur since it is taken care of by the experts that do this kind of work every single day. So you may have time, but you do not have the knowledge and experience in this area, and assembling a cabinet can cost you nerves and cause unnecessary frustration.
And finally, who knows if you will eventually even be able to do everything right. Another advantage of assembled cabinets is that they are usually more complex and contain many different accessories that would be too complicated to assemble yourself. With them, you can get a garbage disposal part, turntable, more complex storage sections, and much more.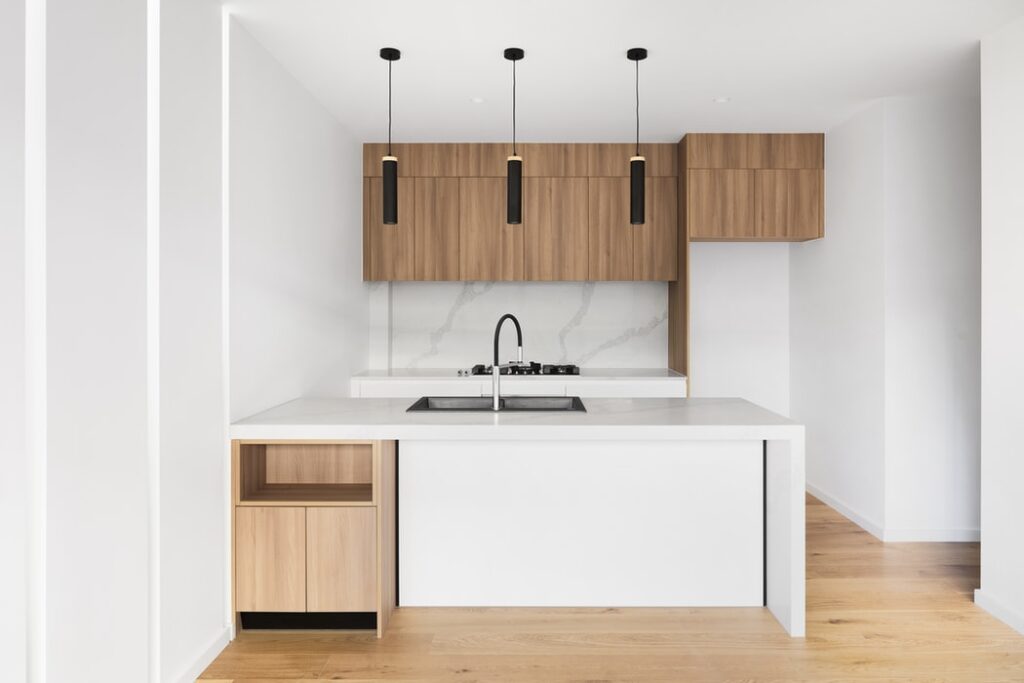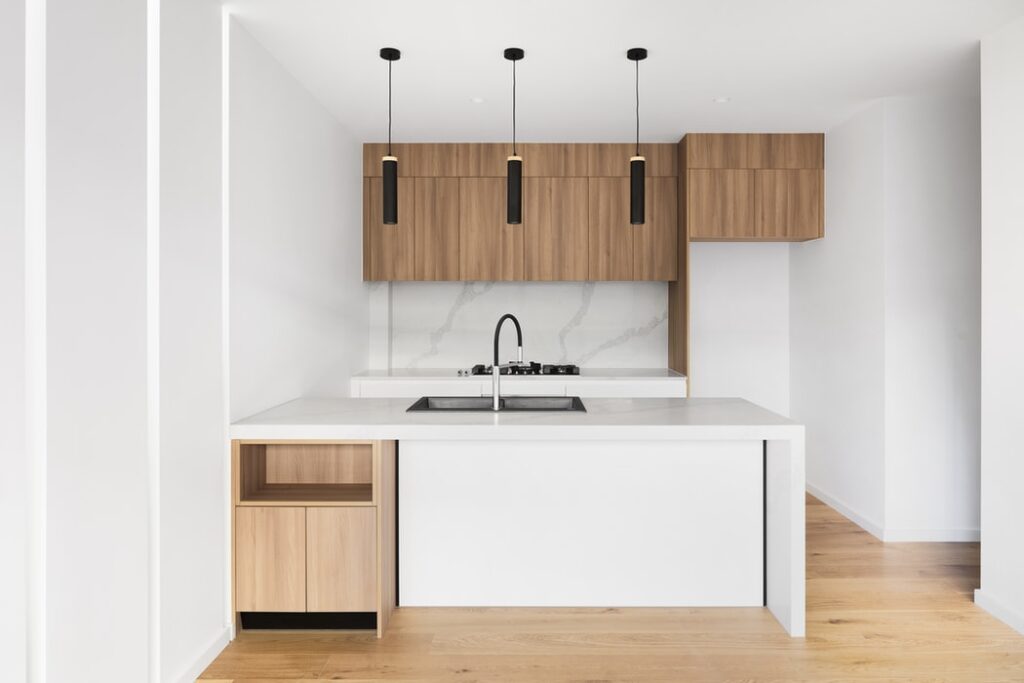 Besides all this, the cabinets that are pre-assembled come in many different dimensions, so you can find the one that suits you best depending on the space you have available. We can say that assembled cabinets are a much more comfortable way to equip your kitchen, without too much effort and time. Everything is ready, and your part of the job is minimal, which many people prefer.
Of course, like everything else in life, assembled cabinets have their drawbacks. First of all, they are a much more expensive version, which is quite logical because most of the work has already been done and you don't have to invest too much work to finish the remodeling of your kitchen. If you are on a budget allocating money for these kitchen parts can be challenging for you and present additional stress.
Yes, this type of cabinet is practical, but also quite luxurious, so it is an obstacle for many people. Another factor that influences the formation of their final price is that they are bulky, which significantly increases delivery costs. Very often, shipping takes a very long time, because they need to be made first, so if you are impatient or you're running out of time, it may be better to consider buying another type of cabinet.
RTA (Ready To Assemble) cabinets: pros and cons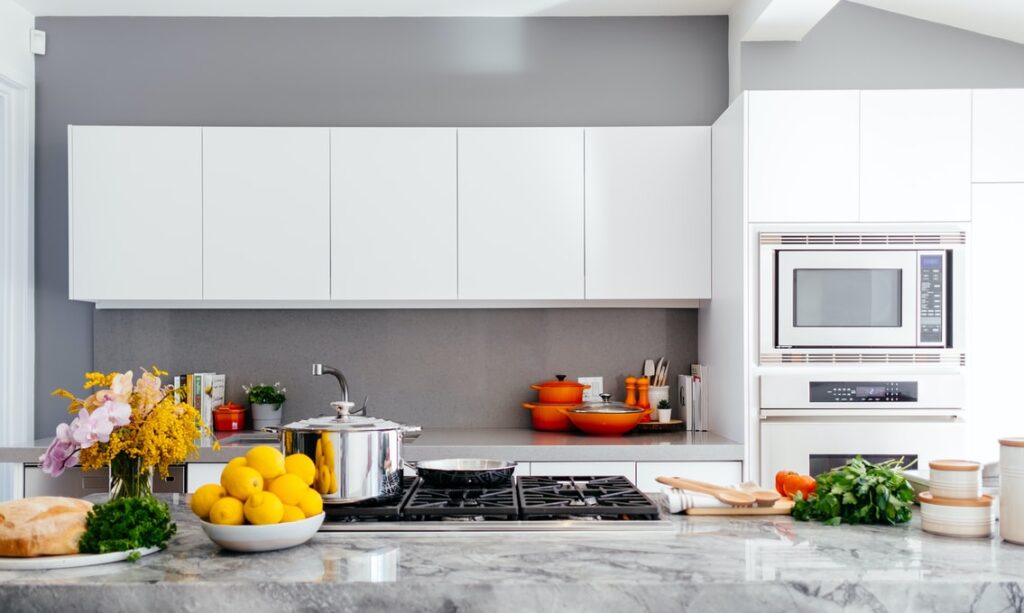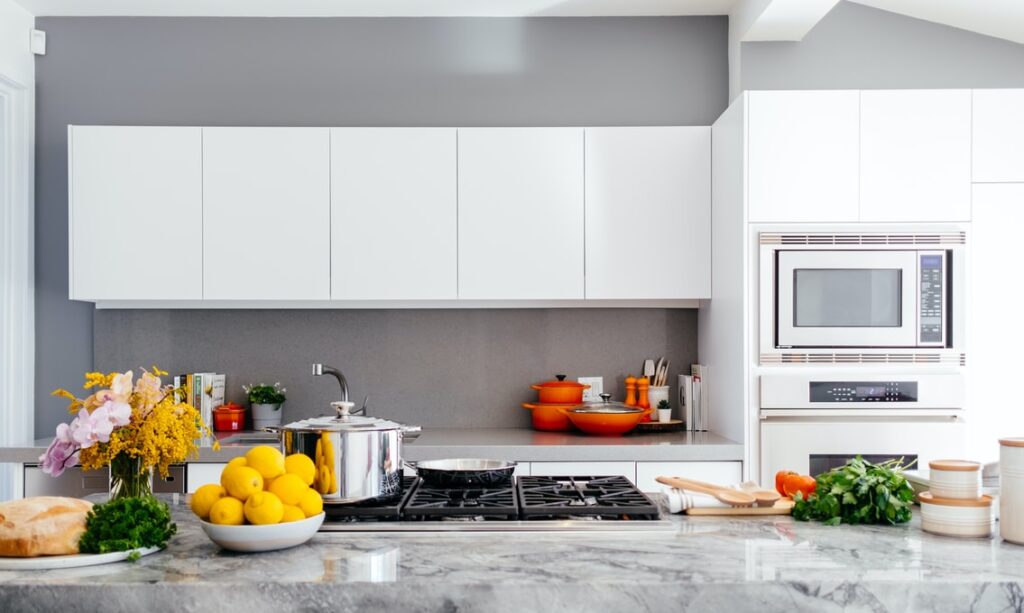 This type of cabinet is delivered to the customer in flat packages, together with all the necessary tools and detailed instructions. The materials from which these cabinets are made are as high quality and aesthetically attractive as those that were previously assembled, but the difference is that the RTA cabinets omit the assembly process, so it is necessary to do it yourself.
On this website, you can find a large selection of RTA cabinets and choose the material and design that suits your kitchen. As you can guess, RTA cabinets are a much cheaper option, which is their main advantage. At the same time, it is the most common reason why people choose them. They have to invest a little less money, and then they can assemble all the parts themselves. Another significant advantage of RTA cabinets is that their shipping time is significantly shorter because all parts are ready and waiting in the warehouse. If you are in a hurry, this is a safer option because you will get all the necessary parts as quickly as possible.
However, assembling RTA cabinets requires a lot of expertise, and if you are not skilled with DIY projects, it may be a better idea to skip this adventure.
You could injure yourself or damage the parts, which is definitely not worth saving money by buying a cheaper product. Besides that, you will need to invest extra time to complete this work, which is not the case when buying pre-assembled cabinets. Another disadvantage of RTA cabinets is that sometimes the color shades of the parts can be different because they are not all produced at the same time and are not painted with identical paint. Also, there is often a limited selection of dimensions, so you can't always find one that perfectly fits the dimensions of your kitchen.
Conclusion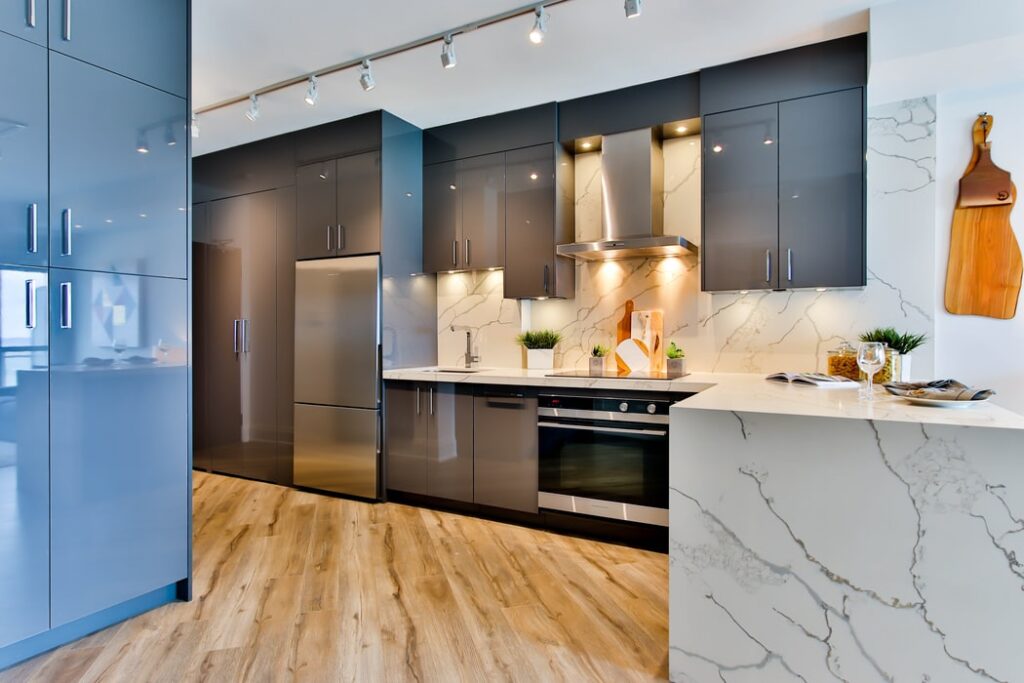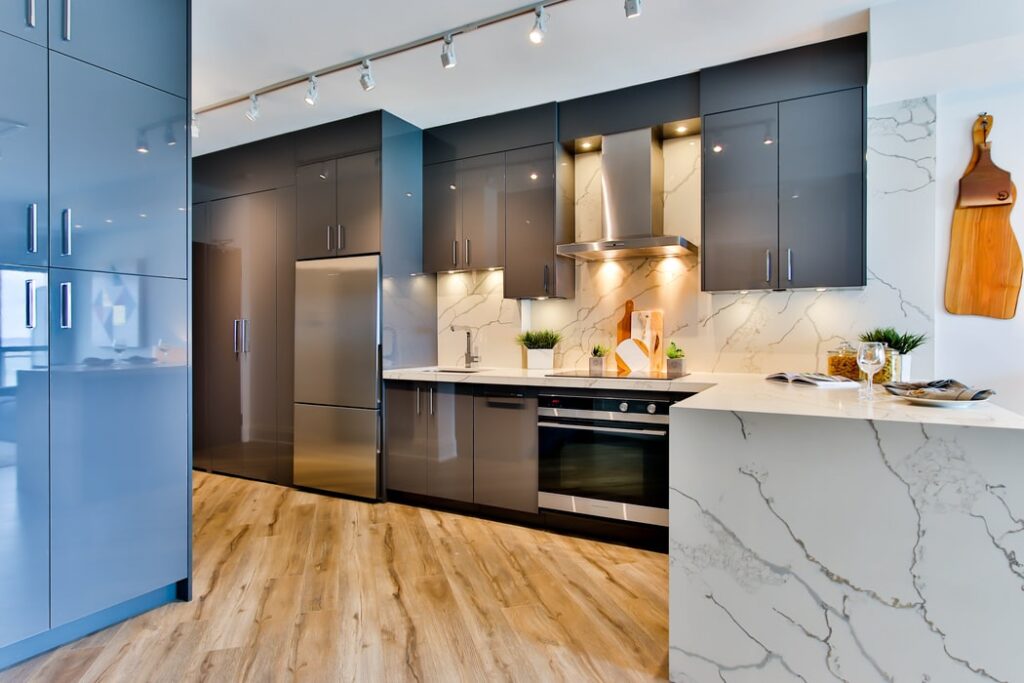 Renovating a kitchen is a fun job because it leads to changing your living space for the better, but it also requires a lot of work and effort. Depending on the type of cabinet you choose, this work can go in a different direction.
For example, if you choose pre-assembled cabinets, you will not have to invest a lot of time and effort in assembling the parts, but you will certainly have to invest more money. With RTA (ready to assemble) cabinets, you will save some money, but you will have to invest more time and sweat in doing all the work. Take all the factors into account, and then choose the type of cabinet that will suit you better and that will make you more satisfied in the end. You should enjoy this remodeling process as much as you can and look forward to some great changes.