Most of us have too many pieces of clothing, and even though we never feel like we have enough, the reality is, when we start tidying them, we realize we have too much. We tend to just put everything in the wardrobe and forget about most of the pieces, but what happens when we don't have a wardrobe and when we need to get creative?
In this article, we are going to list some clothing storage ideas and tips when you have no closet. Keep on reading to find out what you can do to ensure you maximize your space and put everything away.
Clothing Racks Are a Great Idea
The best way to approach this is with clothing racks and rods. The great thing about them is that they come in multiple lengths and you can choose to put them just in one line, or you can put two rows of them to have extra storage space.
If you want to put them from one wall to another, then you just need to find the right size of rod and then hang all of your pieces, or you can implement floating racks by fastening them on the ceiling. Know that you can do this in pretty much every room, and you can even install ones that are close to the floor in your toddler's bedroom.
Any Type of Shelves Can Help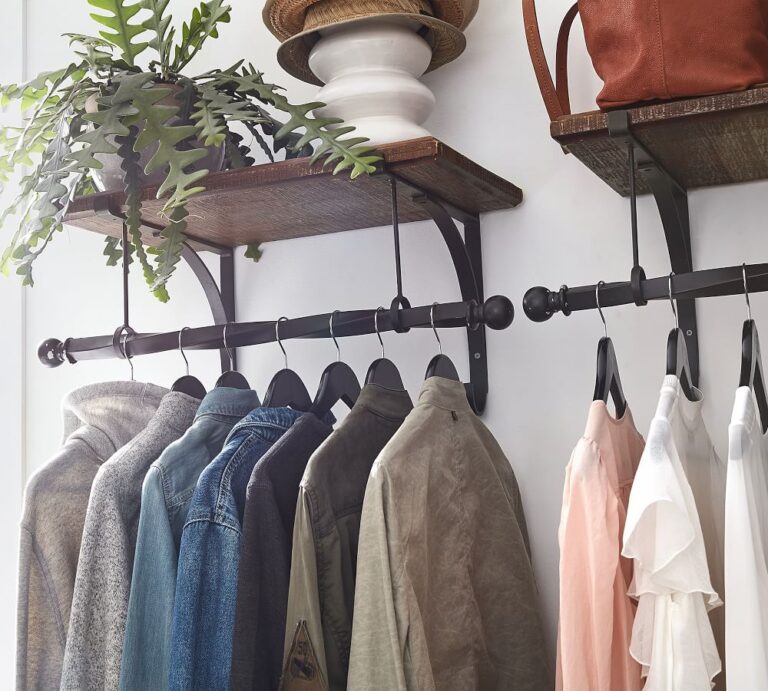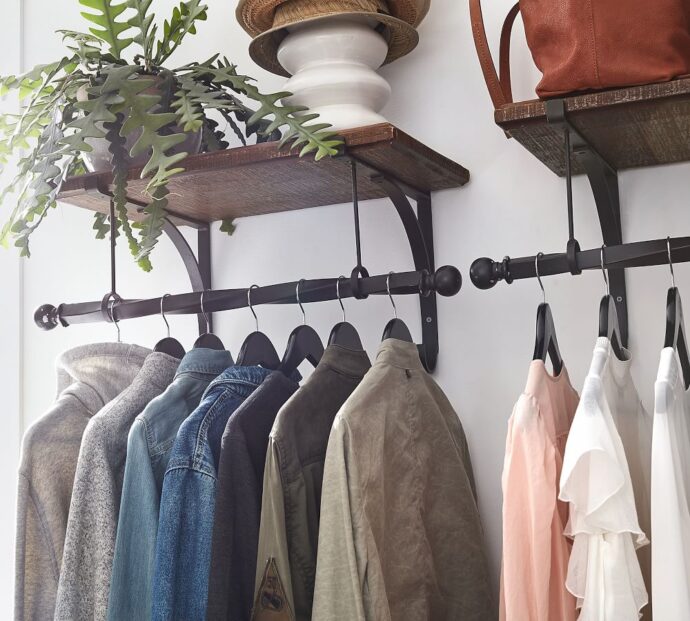 Shelves are going to be your friend in this case, and you can install as many or as few of them as you want. You can reuse the bookshelves that you already have, or you can put new ones on your walls.
The great thing about this option is that you can fully customize the experience and you can opt to have one long one that will go from one side to the wall to the other, or you can go for several shorter ones that are placed lower and higher all over the wall. Note that this will give you creative freedom, and you can use them to increase the décor in your space.
Explore Chests With Drawers
The best way to not only store your clothes but also conceal and protect them is to use chests with drawers. The great thing about them is that they are versatile, and they come in many different styles and sizes. You won't have to worry about your clothes being out in the open, and you won't have to worry if your toddler or pets get to them.
Since there are many options that you can go with, you can click here to see what is currently trendy and find the right style for you depending on the current look of your bedroom. Know that you can combine different pieces, and you can place rods above the chests so that you have a place for your clothes that need to be on the hanger, and also keep your folded items in the drawers.
Know That You Can Always Conceal the Clothes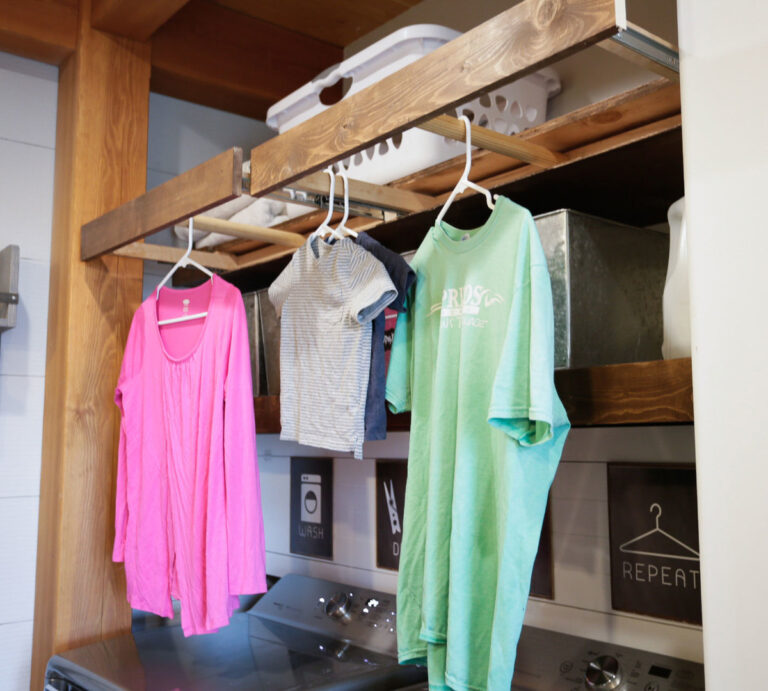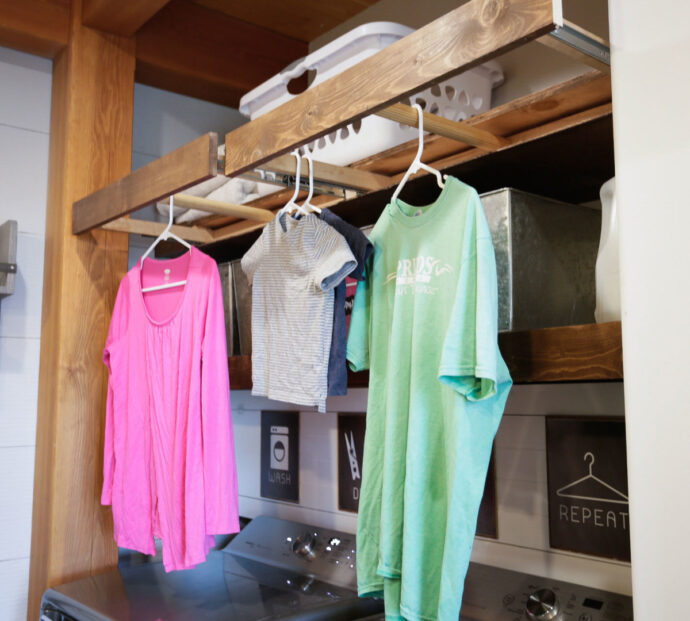 As we previously mentioned, rods and clothing racks are the most popular idea nowadays, since users don't need to open closets and drawers, but the biggest issue with that is dust. We know that we don't use all of our clothes all the time, and when they have been in the same open place for months, they are going to get dusty and you will need to rewash everything before the new season starts.
If you want to save yourself some time, and if you don't want to have to tidy everything up before guests or family comes, then you should just conceal your floating racks. The easiest way to do this is with a curtain and that way you can even create a walk-in closet without having to invest too much into it. The curtains can help you keep the clothes separate, they can add depth to your space, and they will prevent dust from getting on the outfits.
The use of curtains to conceal clothing on racks introduces a smart, practical, and cost-effective solution to managing storage space. They not only hide your wardrobe from plain sight, ensuring a tidy appearance, but also add a layer of protection against dust. This simple addition eliminates the need to rewash clothes that have been left unused for long periods, thus saving your time and effort.
Curtains offer an effortless yet stylish way to transform any area into an impromptu walk-in closet. By employing a floor-to-ceiling curtain, you can easily convert a corner of your room into a dedicated clothing area. The curtain provides a barrier, keeping your clothing hidden, thus helping to maintain a cleaner, more organized appearance in your living space. If you see this as an amazing idea, that it certainly is, checking out what BlindsOnline has to offer should be your next move.
Additionally, curtains are available in a wide variety of colors, patterns, and materials, offering you the flexibility to match or contrast them with your existing interior design. This versatility can amplify the aesthetic appeal of your room, while providing a functional solution to storage woes.
In situations where storage space is limited, curtains can also be used as dividers, creating additional sections in your room. This approach can significantly enhance the efficient use of space, proving that with a bit of creativity, even the smallest homes can boast ample storage. Thus, curtains are more than just window dressings – they're a secret weapon in smart home organization.
Wall Hooks Can Help You Out as Well
If you want to use something that you are completely used to, and if you want to get your outfits with ease, then you can opt for wall hooks. Yes, the first thing that comes to our mind when we think of hooks is that they are going to stretch and damage your fine fabrics, but know that nowadays, there are so many different types of them that damaging clothes is not a practice anymore.
You can go for wooden or round hooks that can be placed on the wall where you can hang your items, or you can combine that with some hangers for additional protection.
Baskets Are an Option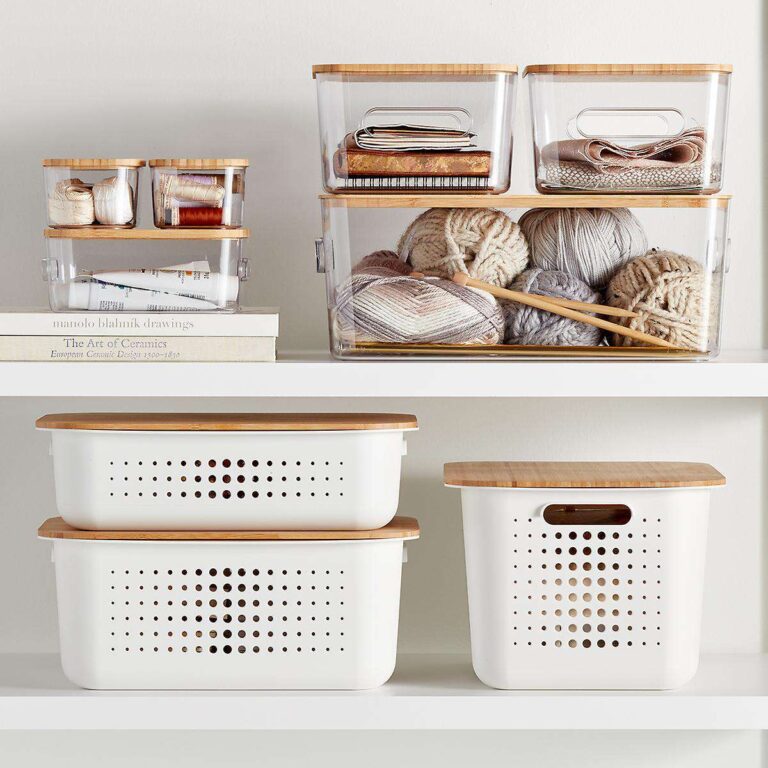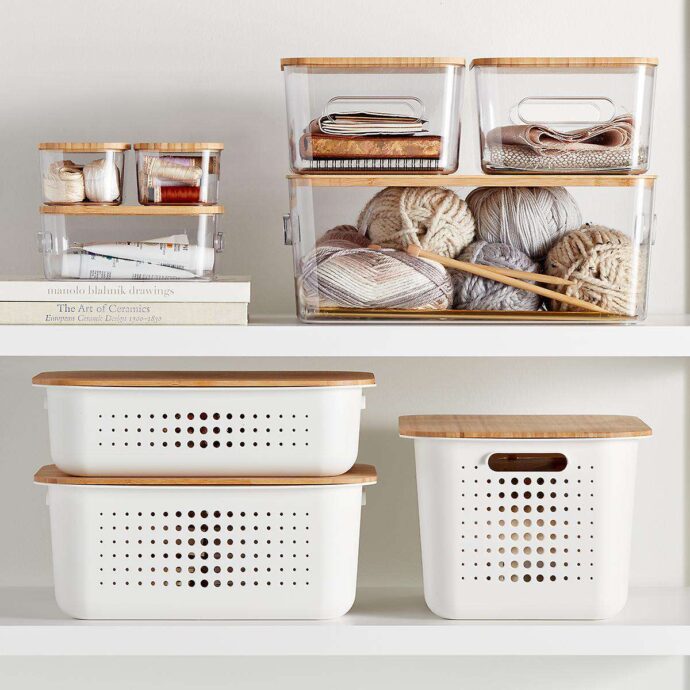 Finally, you can always put all of your items in different baskets and store all of them under your bed. This way you will save so much space, and nothing will be visible. You can choose different types of baskets, and even boxes that you label and you can easily find all of your clothing whenever you want.
All of your goods will be concealed, and you can also opt for storage options that come with a lid so you don't have to worry about dust or even hairs. You can use as many baskets as you can fit under your bed, and you can easily just take them out whenever you need to change your outfit.
Know that the best way to approach this is to get rid of all the items that you are not wearing, and if you haven't worn them in the past three years, chances are, you will never put that piece on you ever again. Remember that you need to plan things based on your space and your preferences.
Some of the things you can do require you to keep the space open, but if you have small children or pets, that might not be the best idea. So, take all of our ideas and tips into consideration, and tweak them depending on your room. If needed, you can always collaborate with professionals, and you can come up with amazing solutions that are going to fit your style and your space.