How many clothes are too many clothes?
You might think that having many clothes means you have more choices. The truth is, you just get stressed every day deciding what to wear. Your closet will get fuller and fuller until you can't find what you actually want to wear.
So, it's time to declutter and downsize your closet. But, it is hard to let go of the excess clothes, right? In this article, we'll suggest you use portable self storage. It is a flexible storage space that you can access anytime you want!
Keep reading to learn more.
Closet Decluttering Benefits
What are the benefits of decluttering your closet? Other than freeing up more space, there are five other benefits, which are;
Make dressing less overwhelming every day
Reduce your guilt of not wearing all the clothes you have
Feel better with clothes that bring the best out of you
You know what looks good on you
Save money because you won't find the need to buy more clothes
These are why you should declutter your closet and store some of the clothes away.
Tips to Declutter Your Closet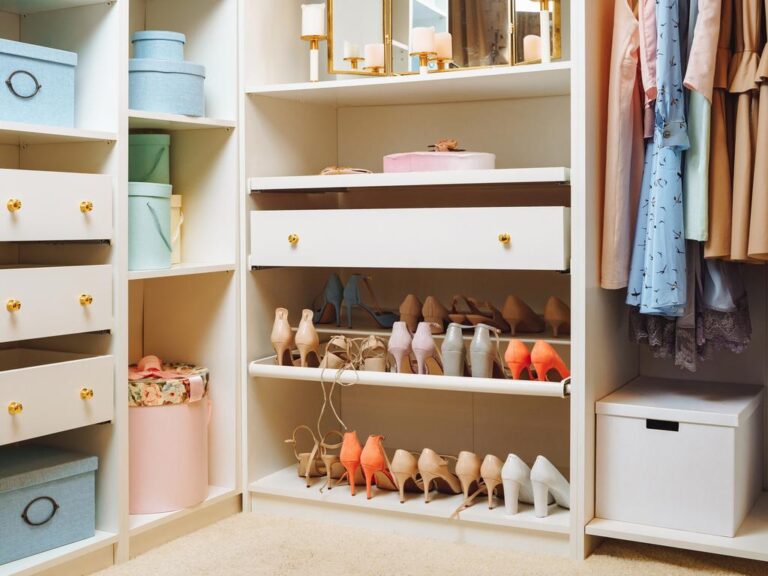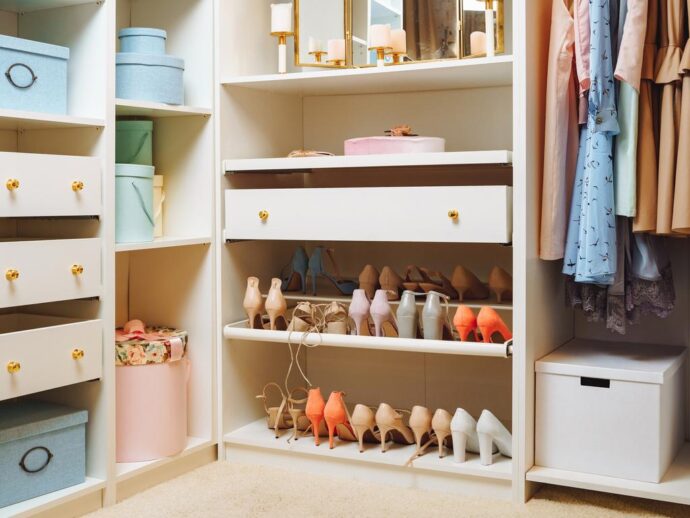 1. Spot Which Ones You Don't Use
Prepare a box. Use the box to put all your unwanted clothes. Look inside your closet. Which clothes you haven't used this year?
Take them out and assess them. Are they something you would want to wear again in the near future? If not, into the box they go.
2. Try the Clothes On
Take a look at your clothes. Try on all of them to see if they fit. Separate the ones that don't fit anymore into the box.
Then, assess how the clothes make you feel. Do you feel great wearing it? Are you confident meeting people with what you have? If the answer is no, put those clothes into the box.
3. Separate Seasonal Clothings and Store Away
There are some garments we only use seasonally. Winter and puffer jackets can take up significant space in your closet.
So, separate them from your daily clothes. That will give more room for other clothes.
Winter coats are not the only seasonal items you have. Party dresses and Christmas sweaters can also go into the box.
Once you finish, store these seasonal clothing outside your closet. Preferably, store them in a storage space away from your house.
Consider using portable self storage for this. More on portable storage in the next section.
4. Check Your Closet Regularly
Decluttering is not a one-off thing. You have to be diligent to keep your closet neat. Try to do weekly sweeps to see if you can take some clothes off their hangers.
Do sweeps after you buy new clothes, as well. If you keep buying new clothes without checking, you are at risk of cluttering the closet again.
Why You Should Use Portable Self Storage for Decluttering
Why should you use portable self storage, not other storage options?
Simple. You don't want to spend so much time driving to a storage facility just for clothes, right? So, choose the service that brings the space to you.
Portable storage is flexible, convenient, and cheap. The company will deliver the storage unit to your front door. No need to waste time commuting to the storage facility. Even better, after you load your boxes in, the company will pick up the unit and store it for you.
Plus, there are size options as well. So, you can choose a small one and just pay for what you need.
The four sizes are;
6ft units = can fit 2 bedrooms worth of things = $3.27 per day
8ft units = can fit 2.5 bedrooms worth of things = $4.7 per day
10ft units = can fit 3 bedrooms worth of things = $6.13 per day
20ft units = can fit a whole house worth of things = $8.56 per day
The smaller the unit, the cheaper you pay. But, you probably won't need that big of a space. At the most, you only need an 8ft container to accommodate all your excess clothes.
Can I Still Access My Clothes?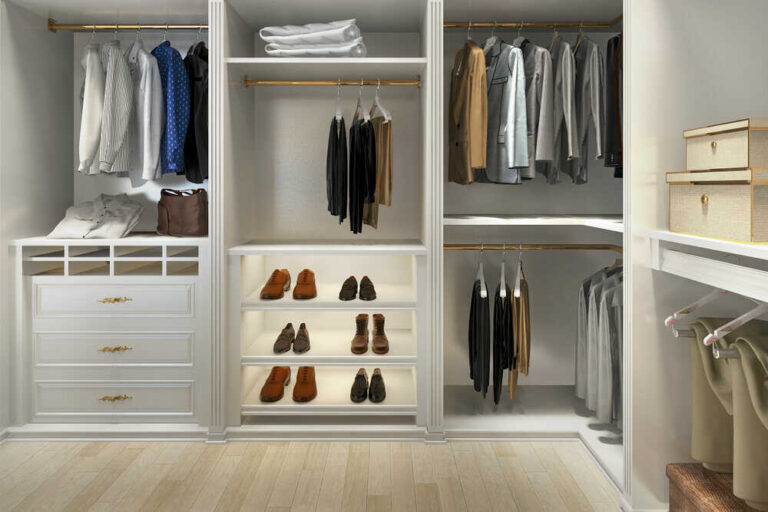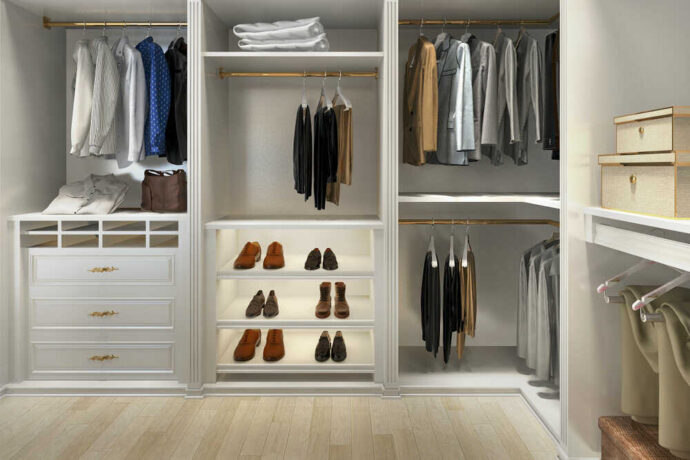 Once the storage unit arrives, you will have two choices. You can choose to store your unit in the company's storage facility or on your premises.
This choice depends on how often you want to access the storage unit. If you want access to it daily, then put the unit in your backyard.
If you don't need constant access, store your clothes in the storage facility. With the clothes away from your closet, the risk of repeating the clutter is low.
Don't Worry About Rental Length
What if you only want to use the storage unit for a week?
You don't have to worry about a minimum period of rent. Portable storage rental works week per week. Just call the company each week to extend or cancel.
This way, there is no pressure for you to pay more than you need. Likewise, if you need the container for longer, you can easily extend the rental.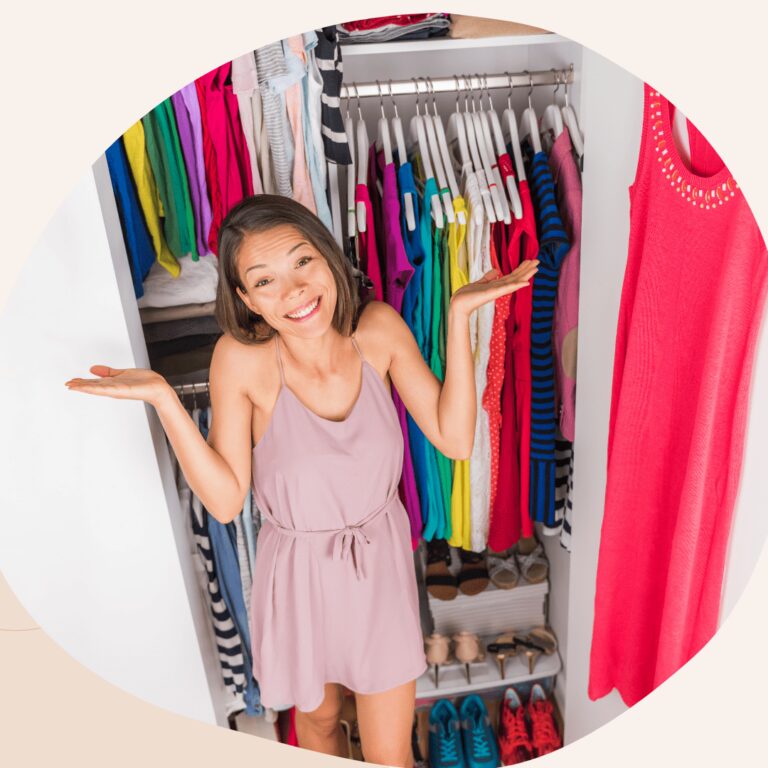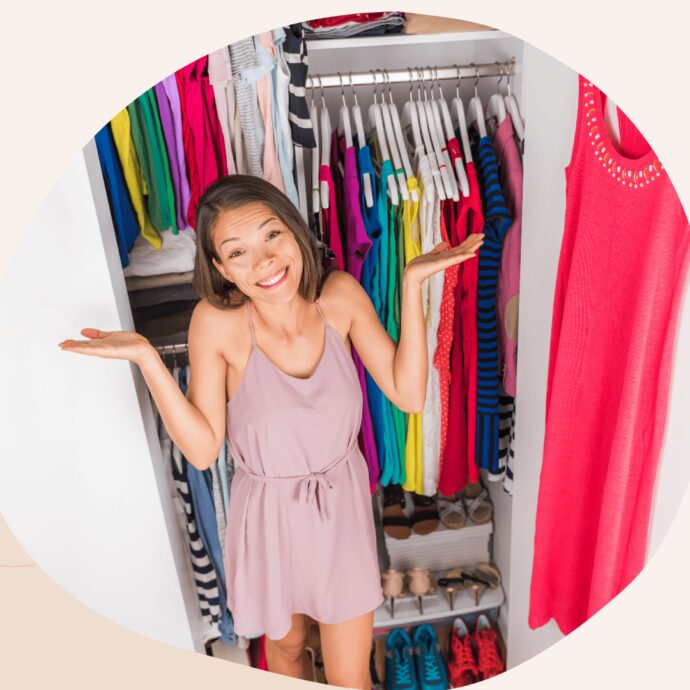 Conclusion
Decluttering your closet can work wonders for your stress levels. You won't have to stress about what to wear every day. No need to feel guilty about not wearing some clothes, either.
Plus, you can feel more confident with the clothes you like best. You know what looks good on you, so you won't waste money on clothes you don't vibe with.
It's not hard to declutter your closet. You just need to spot which ones you don't use, then discard them.
Then, try all of them on and decide which one makes you feel great. Keep the ones that you like. After that, sort out all seasonal clothing to be stored.
To make sure that you don't stress too much about storage, use portable self storage. It is flexible and affordable. Plus, there is no minimum period of rent so you don't have to pay for more than you need.
Ready to declutter your closet and free up some space?