You might be thinking about renovating your home, which is why you might have opted for using wallpapers for your interior design. However, if you did some digging online, you might be completely overwhelmed and confused by the number of options available on the market, meaning that it might be difficult for you to make a decision.
If you found yourself in this situation, you're probably wondering – what are some of the top modern wallpaper interior design ideas in 2023? Fortunately for all homeowners that are asking themselves the same question, the article below can help! So, without further ado, let's take a closer look at the options you can choose from:
To Make a Statement: Floral, Tropical, And Botanical Prints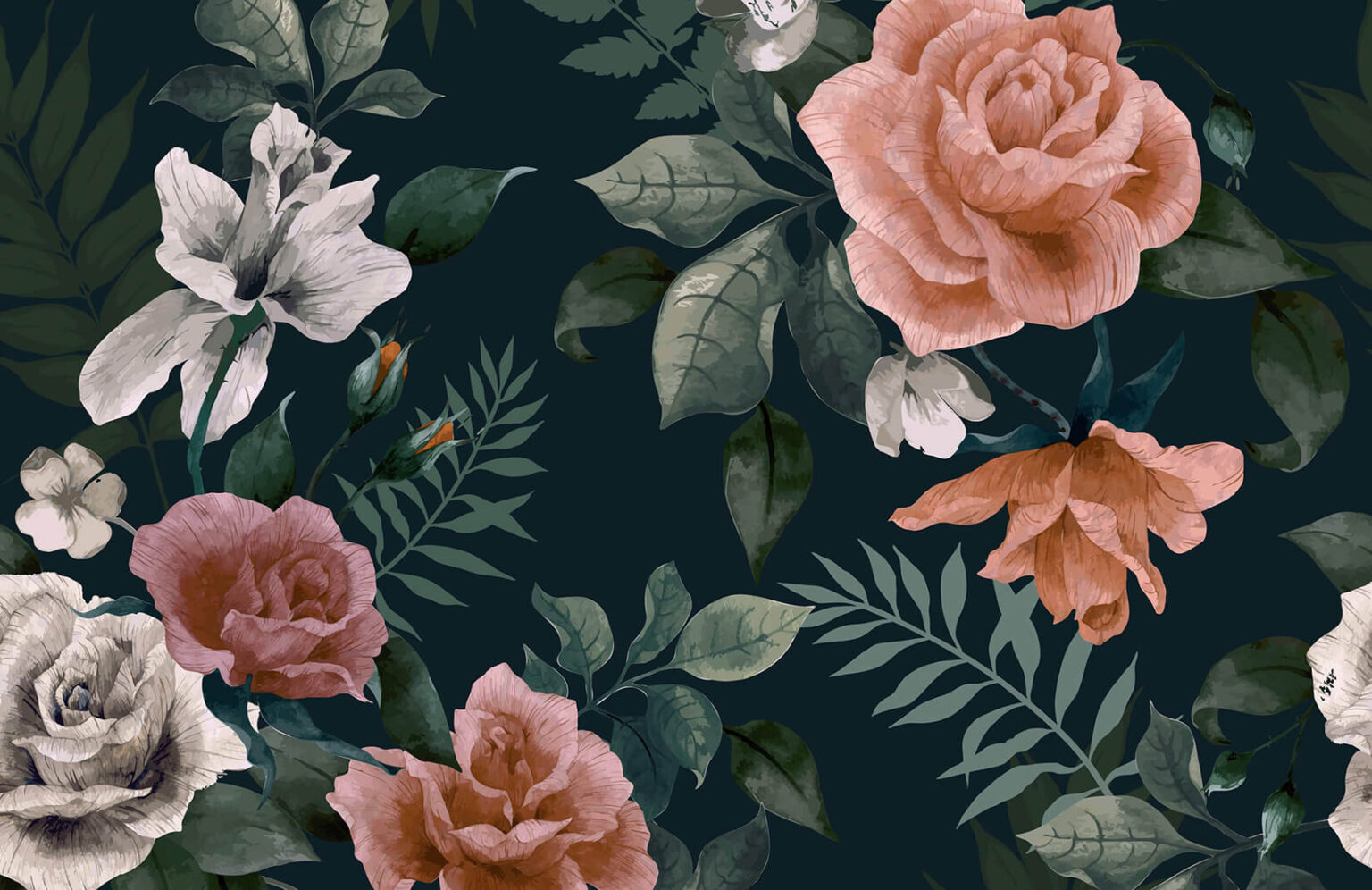 Some of the first trends that you might want to consider are floral, tropical, as well as botanical patterns. They're incredibly attention-grabbing and these options could suit almost any space and environment out there. No matter if you opting for wallpaper for your common area or bath, these patterns will always look modern and they'll provide a natural look and feel to the space.
What is even better, these themes come in a wide range of patterns, types, sizes, and styles, which means that you could, for example, choose to install a wallpaper wall that comes in one piece. Besides this, it's also fitting for making a statement, hence, if you were looking for something that is unique, you should strongly consider these themes.
For The Minimalists: Extremely Thin Geometric Prints
You probably did some digging online in order to find some wallpapers for inspiration, and if so, you must have noticed that geometric patterns have always been popular with many homeowners. The best thing about them? They constantly evolve and change, meaning that they're now completely modernized and improved.
If you're a minimalist, you'll love these thin-lined geometric shapes, especially since they're completely diverse, which means that you'll surely be capable of finding something that suits your needs. Hence, if you don't want to overwhelm an area, you should opt for this theme, mostly because it'll help you make the area look more clean and organized.
For an Elegant Look & Feel: Sleek Metallic Prints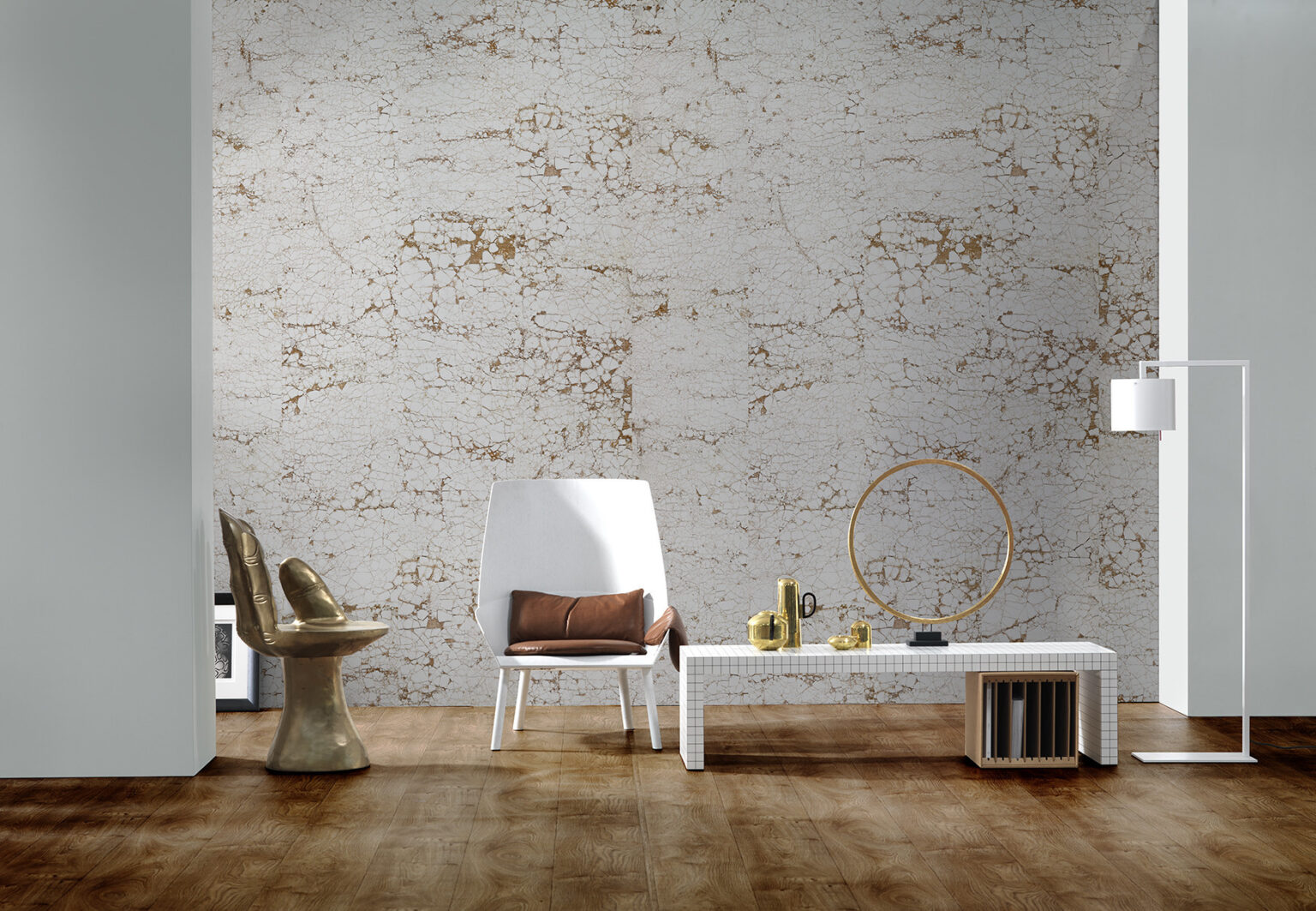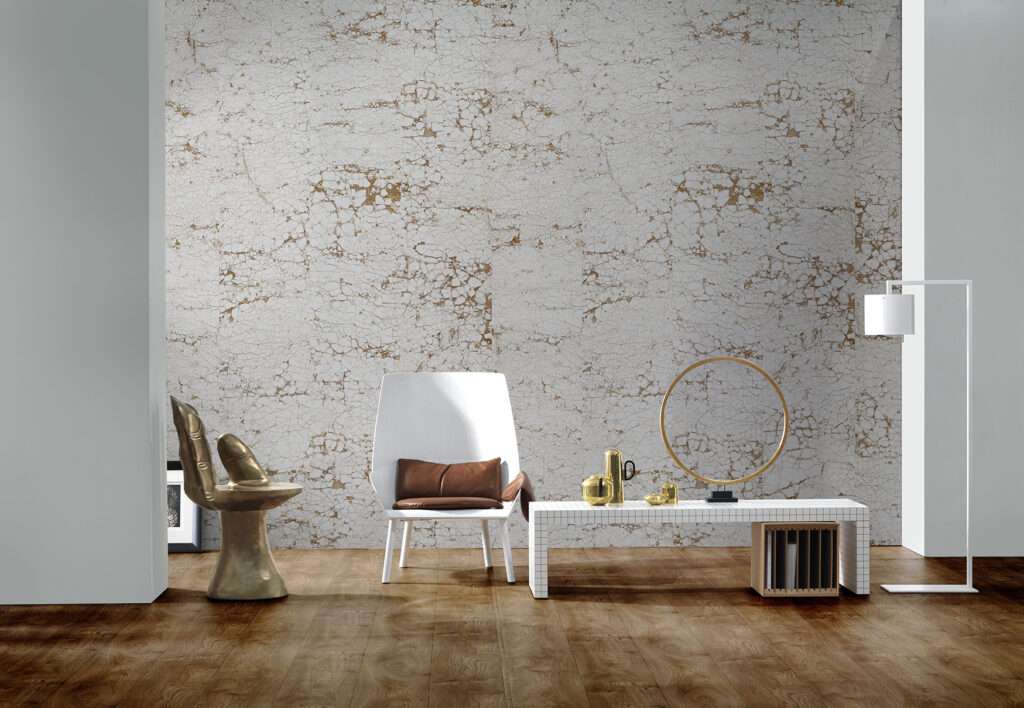 If your goal is to make an area elegant and luxurious, you should definitely choose one of the most stunning options on this list, the metallic effect patterns. There will be various options to choose from and since they feature metallic layouts, they'll surely look very graceful and elegant in any setting.
For The Daring: 3D Marble Effect Prints
In recent months, 3D marble wallpapers are one of the most popular options on the market, and the demand for them won't go down anytime soon. In fact, since they continue evolving and changing, there are now hundreds of different motifs and designs to choose from, meaning that you'll surely find something that suits the space you're working on.
Keep in mind, there are various websites such as Wallmur that offer such products, so, before you choose an option that comes up in your search bar first, you must ensure that you look at all the options you have, mostly because there is a wide range of designs and you'll want to opt for something that suits your needs, and budget.
For The Creatives: Face Line Art Prints
If you're completely creative and if you adore art, you might want to choose the most artistic option on this list – face line art. At the moment, it's one of the top interior design options out there. After all, it's incredibly appealing, meaning that it's capable of grabbing the attention of anyone that walks into the area.
The overall look is quite striking since they'll feature face line art, and in most cases, they're placed in baths, bedrooms, common areas, and in some situations, home offices. Again, there are hundreds of options to choose from, so do some digging in order to find what you like best.
For a Relaxing Look & Feel: Gradient Prints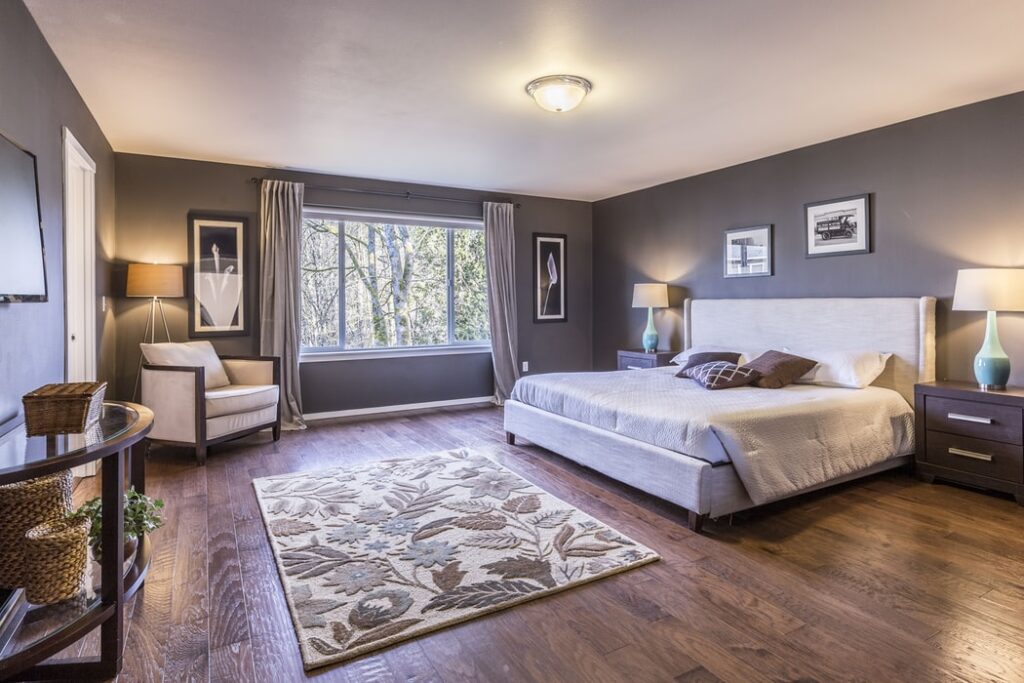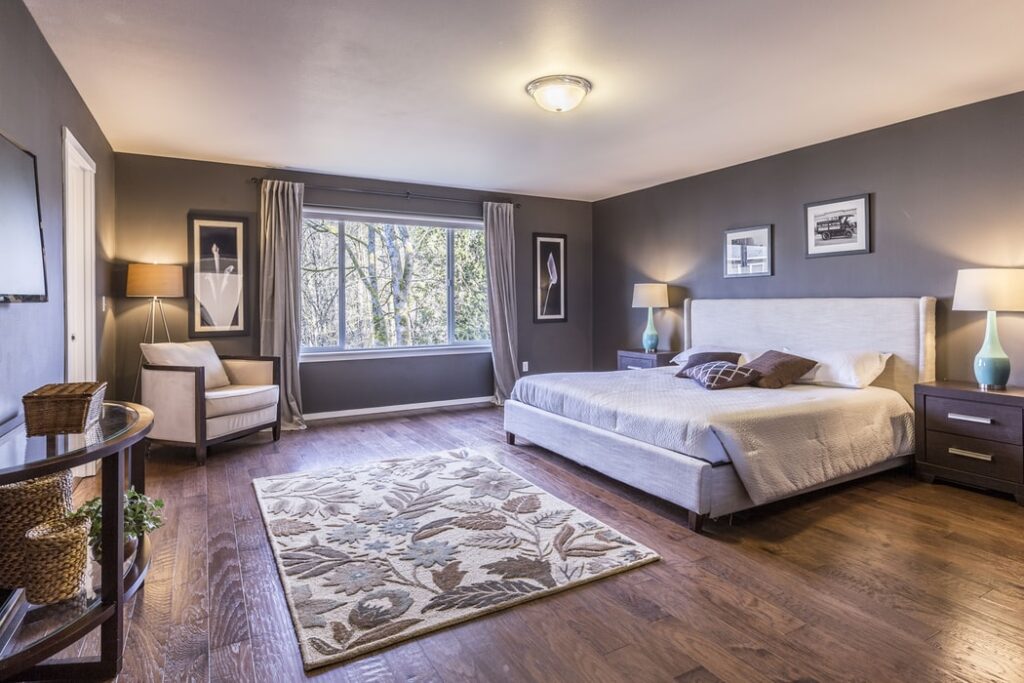 You might be working on renovating your bedroom, and if so, one of the options that you should seriously consider is gradient patterns. Besides looking amazing, they'll also provide a calming and relaxing look and feel to the space, and they suitable for any layout and style.
If you google this option, you'll find that it looks completely stunning and mesmerizing, and it'll certainly provide any bedroom with a cinematic, aesthetic, and relaxing feel. Besides placing them in your bedroom, they're also suitable for living rooms as well.
For The Traditional: Chintz Prints
Now, you might be wondering – what the heck is chintz? Well, it's, perhaps, one of the most iconic floral patterns that were utilized for decorating the interiors of old country homes in England. Nowadays, these stunning designs are back, however, they do feature a modern twist. In the past, they were placed on every single surface in a house, but today, they're most commonly used as decoration for living rooms, kitchens, and baths.
For The Playful: Terrazzo Prints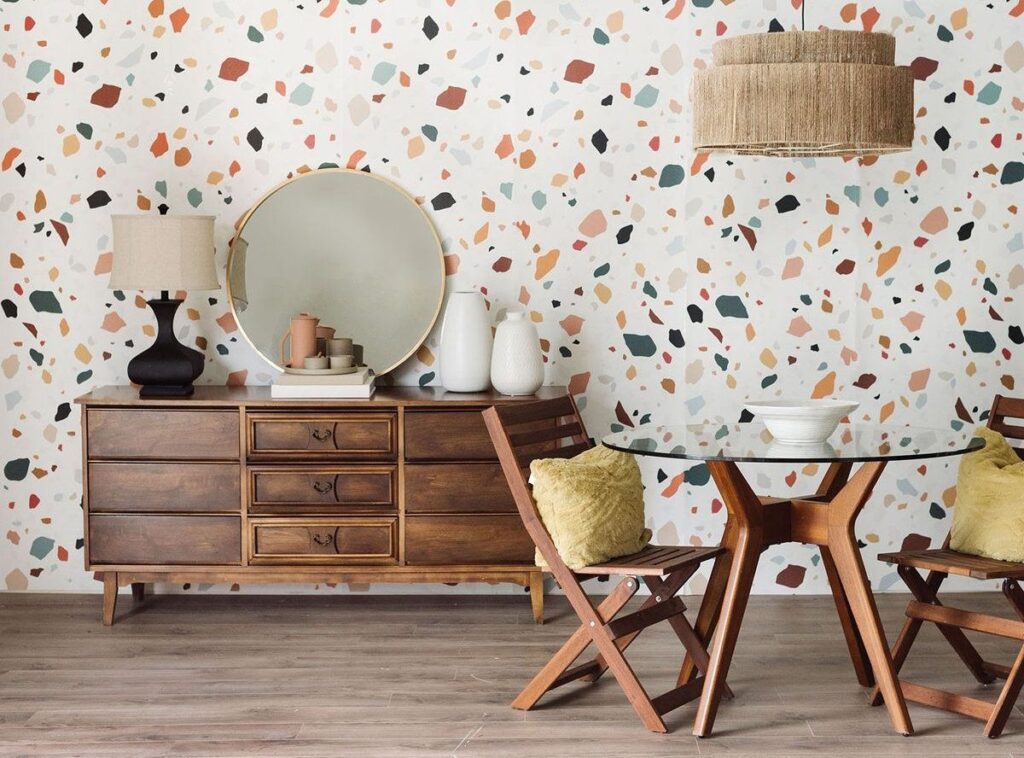 Another option that you might want to consider is the Terrazzo design, which is thought to be one of the most playful wallpapers out there. In most situations, people choose to incorporate them in their kitchen, hallways, bedrooms, as well as baths. It's incredibly playful and stylish.
If you're interested in boosting the visual appeal of a room in your house, this alternative might be suitable for you, and besides enhancing the liveliness of any space, you won't really need to place any art on the surfaces, mostly because they will already be enough.
Conclusion
There is a wide range of options on the market when it comes to choosing wallpapers. Hence, if you're renovating some or all rooms in your house and if you want them to be appealing and modern, you might want to choose one of the aforementioned options, especially since they are all versatile and distinct, meaning that you'll find something that you like.
So, now that you're aware of some of the top wallpaper trends for 2023, you might not want to waste any more of your time. If you are starting an interior project, it may be wise to talk to your interior designer such as https://www.swissinterior.com.sg/ . Instead, determine what design might suit your needs, and then start looking for a company that'll provide you with wallpapers that suit your needs and preferences.