Every year, entertainment evolves in creative new directions. While technology tends to drive most of these changes, they're not always easy to predict. Twenty years ago, most people were expecting VR to take off—without any idea that video game streaming would instead evolve and gain popularity at such a meteoric rate.
In 2023, most entertainment trends have focused on both of these types of tech. First and foremost, VR is becoming more accessible for many households. Meanwhile, streaming is starting to expand beyond the realm of video gaming. The goal is for companies to create a wholly immersive and personalized experience for consumers.
But which trends are taking off this year? And what new types of entertainment can audiences expect in the coming years? Let's explore.
Live Streaming at Virtual Casinos
In terms of casino gaming, one of the latest developments relies on live-streaming technology. The idea is to bridge the convenience and accessibility of playing at a online casino such as Betway with the all-out entertainment of a brick-and-mortar establishment. The result is a 'live' experience, which involves streaming a real-life dealer straight to a player's mobile device.
Not only does this add a social element to virtual casinos, but it also enlivens the action with a new format—one that's highly engaging and totally immersive. This calls back to one of the greatest benefits of live streaming technology: it allows remote consumers to feel like they're part of an experience, no matter how far away they might be.
Streaming Improves the Live Event Experience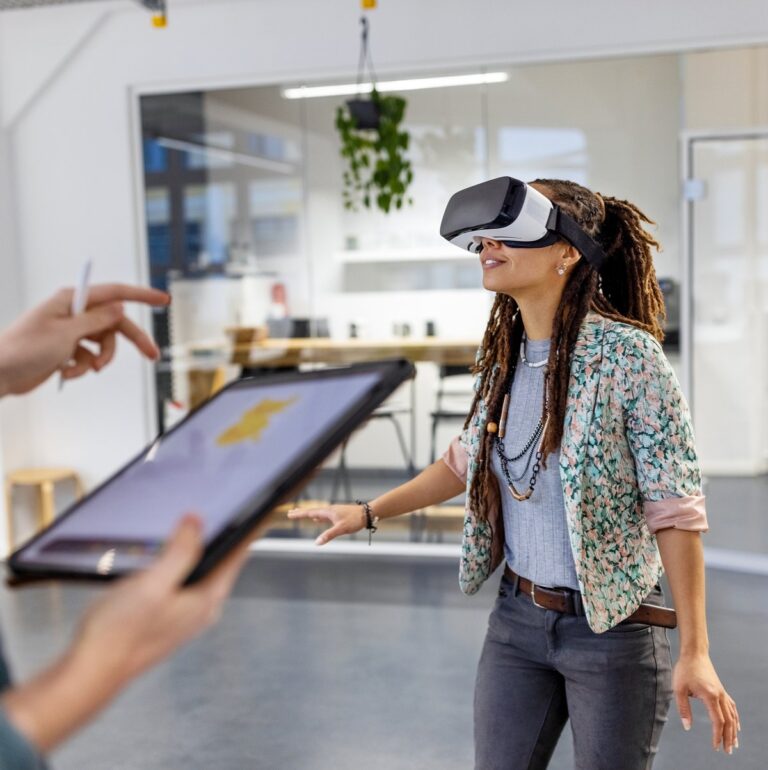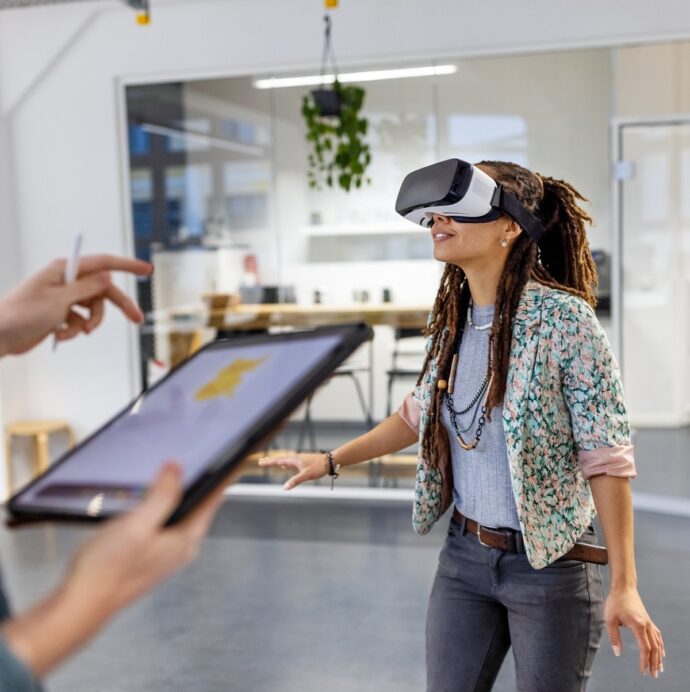 In fact, live dealer games at casinos might even be considered a type of 'hybrid event'. These events have really grown since 2020, presenting a totally new type of live event experience. They often involve both physical attendees and remote viewers—but viewers can do more than just watch.
Hybrid events enable remote viewers to get involved in the action. At a concert, for example, they might have the option of throwing a virtual object on the stage, like a bouquet of flowers. They'll also be able to see concert-goers around them, who are captured live, and occupy a certain virtual 'seat'.
VR Improves with Wearable Sensors
One of the primary reasons why VR headsets failed to take off in the early 2000s and even the 2010s was the risk of bugs. Simply put, the technology proved harder to master than many developers imagined. Specifically, they struggled to create a seamless controller experience. While headsets were simple to create, pairing them with hand controllers has only recently become viable.
However, in 2023, one growing trend is the release of foot controllers. These add yet another layer of immersion for VR gamers. Specifically, these controllers, worn around the ankles, simplify the process of moving in VR games.
Rise of the VR Arcade
As we've already outlined, VR technology wasn't nearly as accessible as many thought it would be. Along with gameplay difficulties, gamers also found that VR headsets were simply too pricey. In fact, this remains one of the primary obstacles for many gamers. Though the average price of headsets has dropped, many have already invested quite a bit into their PCs or consoles.
In other words, it doesn't make sense to buy another system. That's why VR arcades have started to take off. They allow both hardcore and casual gamers to sample the experience and try out games. Many arcades are also equipped for multiplayer, which means groups can compete in arcades against one another.
Streaming, Gaming & Content Meet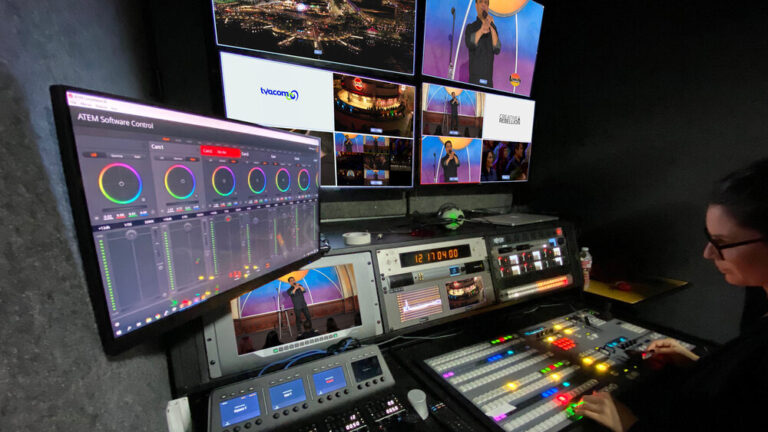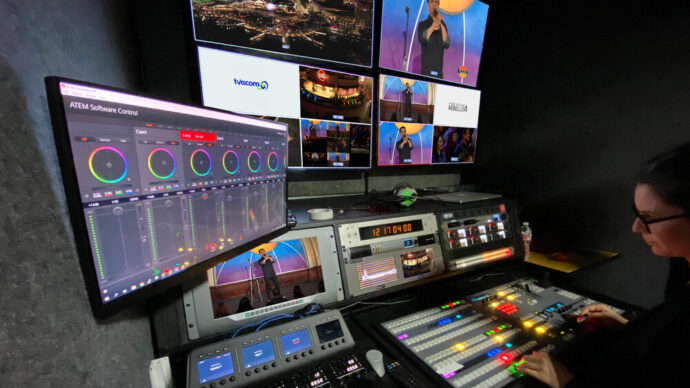 Clearly, entertainment trends are zeroed in on OTT streaming and gaming—and this fad won't be letting up any time soon. Recently, Amazon acquired MGM Studios, which will allow the streaming giant to add hundreds of hits to its catalog. It's also zeroed in on gaming with its Prime Gaming expansion.
Similarly, original streaming sites like Netflix and HBO Max are also moving toward gaming. In the last few years, these companies have produced multiple gaming-to-tv hits, including The Last of Us (HBO) and The Witcher and League of Legends (Netflix). There are plans to make even more gaming-related shows with some existing IPs, but also those that have not been utilized before. Hopefully, more of them will turn out great than not.
Blockbuster Struggles
For the first time in a long time, movies are having it rough all around. It is not just a single company that is bombing at the box-office, but the industry as a whole. Superhero movies are not making their investment back, which is more than clear with Antman 3: Quantumania, The Flash, and Shazam 2. Indiana Jones 5 is not fairing well, Disney animation is struggling, and so is the latest Fast and Furious sequel. Fans are increasingly aware of the tropes, they are able to tell what is a cash-grab and what is a real movie. All of this is changing how we watch movies. On top of it all, the Writers' Guild strike is impacting movies and TV like never before.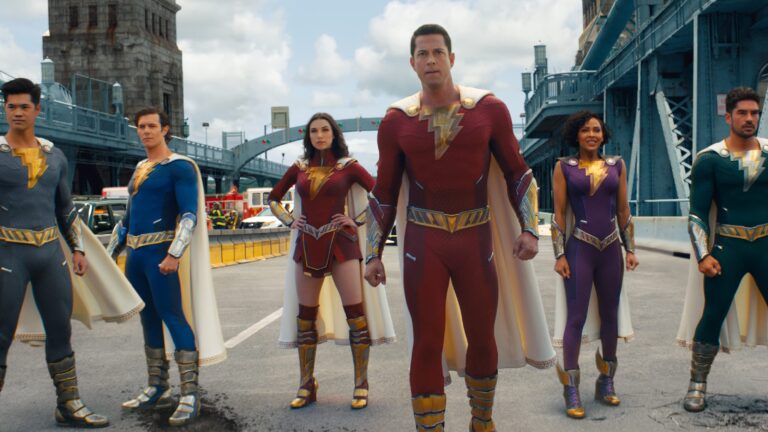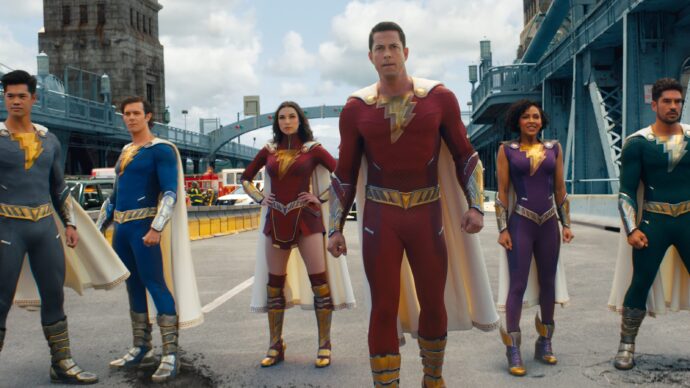 Final Thoughts
The entertainment landscape of 2023 has witnessed a remarkable evolution, driven by advancements in technology, shifting audience preferences, and the desire for immersive and personalized experiences. From the rise of virtual reality and augmented reality, to the increasing popularity of streaming platforms and the resurgence of live events, this year has so far been defined by the convergence of innovation and creativity.
Entertainment trends of 2023 reflect a dynamic industry that continues to push boundaries and embrace new possibilities. Virtual reality and augmented reality are transforming how we experience entertainment, streaming platforms are reshaping the way we consume content, live events are reclaiming their place in our hearts, and personalization is becoming the norm. As we move forward, it is clear that technology will continue to be a driving force, enabling even more innovative and immersive entertainment experiences in the years to come.