It is becoming increasingly hard to sustain audience attention when making a presentation. People's attention span is reducing significantly, and presenters are looking for ways to grab and maintain viewers' attention throughout a presentation.
One way to do this is to use a professional cartoon character maker to make a vivid video presentation. It helps you to create attractive and attention-grabbing presentation frames to keep your audience glued to the screen. This post looks at the top ten cartoon video makers you can explore to spice up your presentation.
1. Doratoon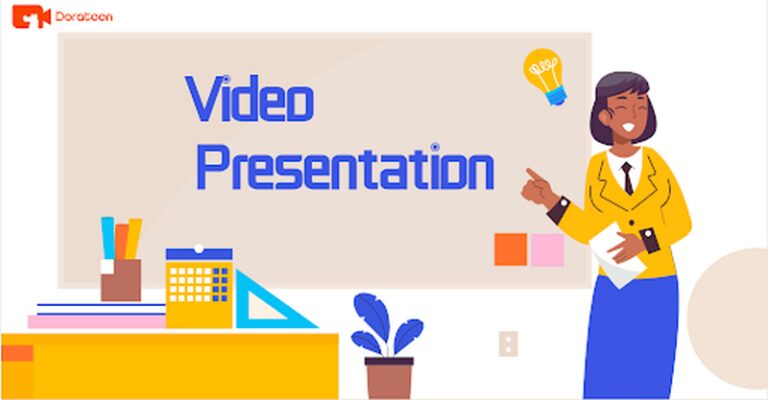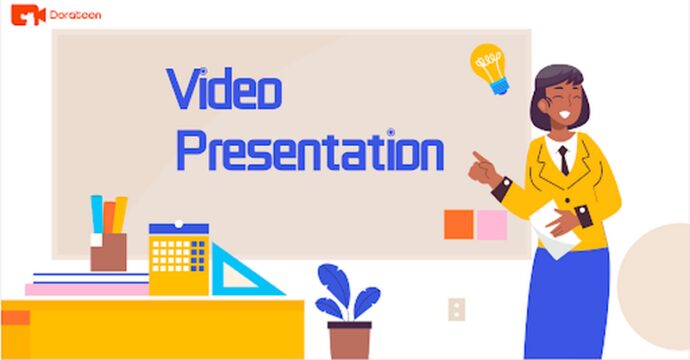 Doratoon makes it to the first place on our list for obvious reasons. First, it is a free online cartoon maker that is super easy to use. Second, it has numerous features you can play around with to create a stunning video presentation.
Third, it has millions of royalty-free animation templates, props, stock footage, backgrounds, and more. You can explore these design elements to create a powerful presentation that will sustain your audience's interest.
Features of Doratoon
100M+ stock video clips and videos
10000+ 2D and 3D background images
10000+ Stock Props
1000+ Animated characters with facial expressions
AI Drawing and Dubbing, and more
How to Use Doratoon
Step 1: Create a free account with Doratoon.
Step 2: Select a video presentation template.
Step 3: Customize the template by importing your content and using the editing tools.
Step 4: Preview your video presentation and download it to your PC.
These are the four easy steps to use this presentation video maker. As stated earlier, you do not need any experience or skills to use Doratoon.
2. Visme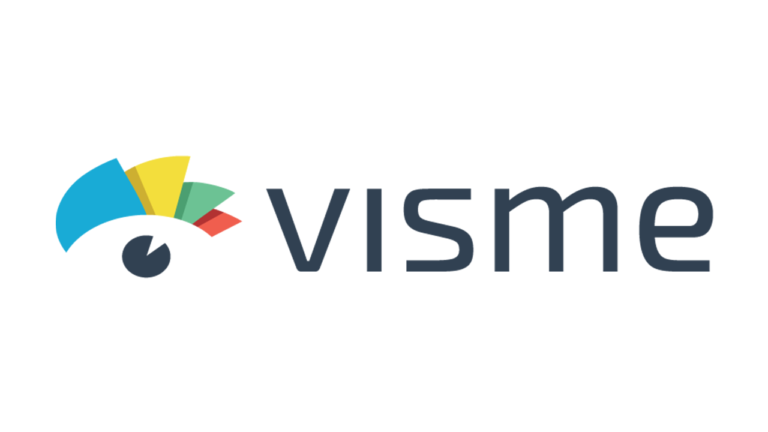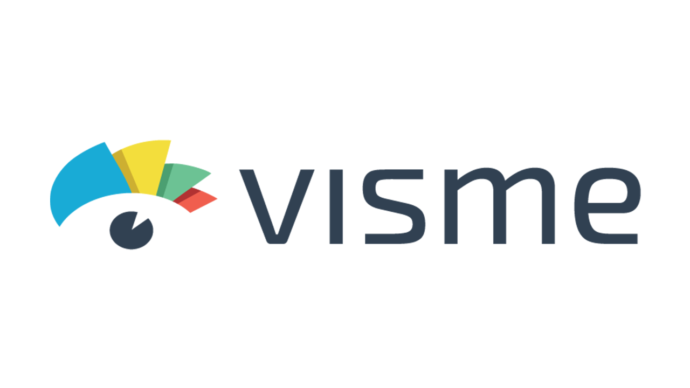 Visme allows users to create, download, and share video presentations across different platforms. The platform allows you to upload video clips and footage to make your presentation. You can also explore the stock video clips available in its extensive library.
Visme templates have integrated slide transitions you can turn off and on as you wish. The tool is cloud-based, which means you can work on your project on any device, picking it from where you stopped on a previous device. Features of Visme include:
Hundreds of video presentation templates with thousands of pre-animated slides covering three primary styles – modern, creative, and simple.
Text layout, data widget, animated illustrations, and more.
3. Biteable
This is another powerful cartoon video maker with extensive features for creating video presentations. The latest version of Biteable has more extensive templates and features to make your design richer. The software is cloud-based with amazing features.
The tool is divided into three, which are text, music tracks, and footage. Users can also trim the footage to achieve precision and frame size. Features of Biteable include:
Hundreds of pre-designed video templates
Thousands of images and footage library
4. Animaker
You cannot get it wrong with Animaker as a beginner video maker and it also be used to make video presentations. The video editing tool is elaborate yet simplified. You will find an extensive collection of character animations, animated videos, and live-action videos.
Animaker has two different interface alternatives – the lite and the full version. The lite version features a simplified editing tool for users with basic skills. The full version is a professional cartoon video maker online with all tools to create animated characters, frame editing, scenes, and more. Features of Animaker include:
Million templates in live-action and animation formats.
Millions of video clips, images, text layouts, icons, animated video clips, animated scene effects, and customizable characters.
5. PowToon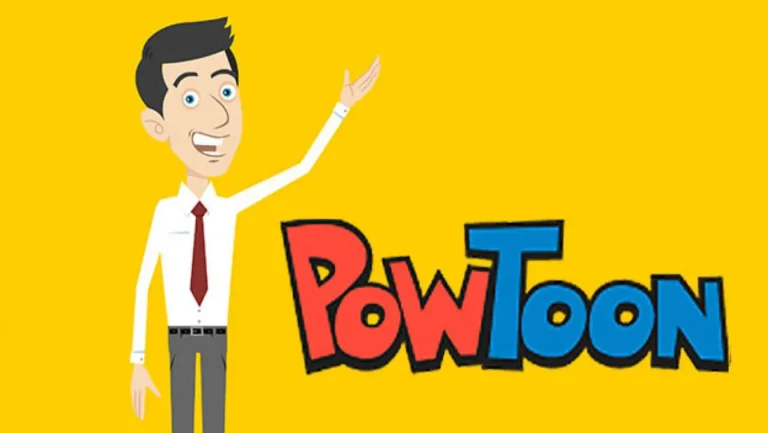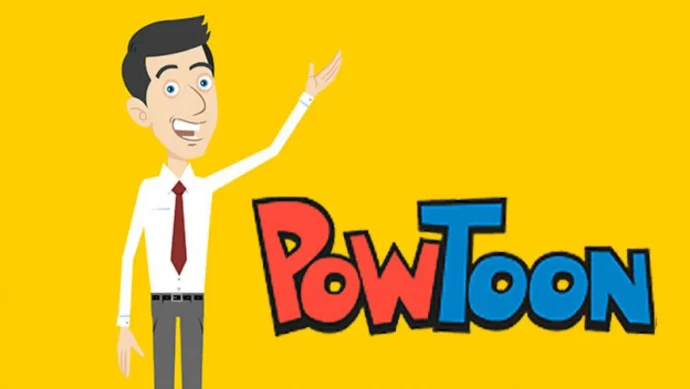 This has become a favorite of many when it comes to making video presentations. PowToon offers impressive whiteboard explainers and animated video templates. It has tons of creative options through its five primary styles. The primary size of the video presentation is horizontal but you can switch to vertical or square. Its features include:
Impressive interface with highly intuitive editing tools
Thousand of templates covering five categories, including whiteboard, infographics, cartoons, modern edge, and real videos.
6. Vyond
Launched in 2007, Vyond is one of the most popular online cartoon video maker options out there. It comes with an extensive library of customizable templates. It offers a free trial period where you can use it without paying for a subscription.
Vyond is a good software tool for creating video presentations for different industries, including human resources, marketing, e-learning, and others. Its features include:
Privacy assurance and data security
High-end characters and objects animated features
Maximum video duration of 120 minutes
7. RenderForest
RenderForest is another popular free online cartoon maker used for different purposes, including 3D explainer videos, video presentations, and logo animations, among others. It has an extensive collection of customizable templates with up to 250GB of storage for the paid version. Its features include:
Professional animation pack
Built-in editing tools for creating attention-grabbing explainer videos, whiteboard animations, and more.
8. Moovly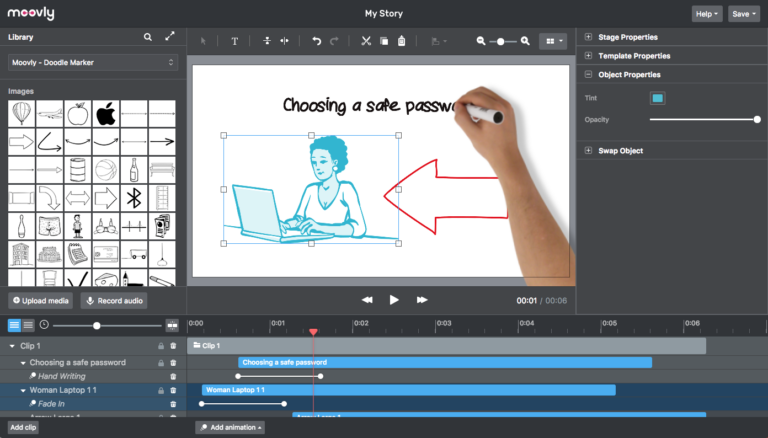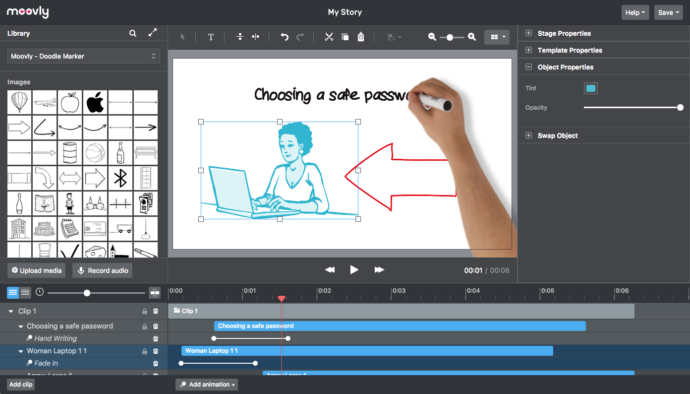 This is another effective software tool for making video presentations for different purposes. It is widely used in different career paths, including sales & marketing, learning & development, Education, Human Resources, and more. Users can apply in-built professional features in a single click. Some features of Moovly include:
Over one million free media, including stock images, music, sounds, and video clips.
Impressive editing tools for drag-and-drop applications.
9. Adobe Animate
This is an impressive software tool for complex animation presentations. Whether you want to make a complex whiteboard animation, explainer video, or product animation video, Adobe Animate is a good tool to use. You can use it to animate images for games or movies. It produces WebGL, Flash Content, and HTML 5. Its features include:
Illustrate, animate, and create 3D typography
Export video presentations as WebGL, QuickTime Movie, Flash/Adobe AIR, HTML Canvas, and more.
10. Animoto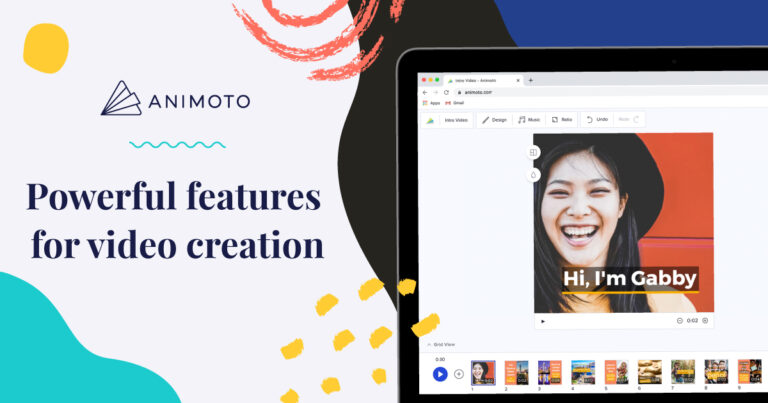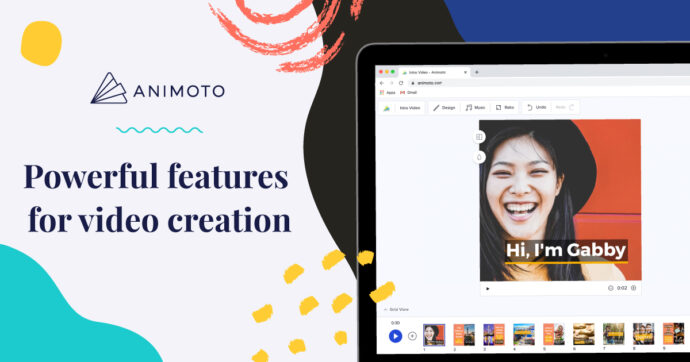 You can create your video presentation within 20 minutes using this cartoon video maker. Animoto does not require any skills or experience. Using intuitive editing tools, you can mix photos, add texts and soundtracks, and convert everything into a video presentation.
You can add text-only frames to videos or photos to make your presentation more compelling. Its features include:
An extensive library of royalty-free images, video clips, music, and soundtracks
An impressive library of customizable templates.
Make Video Presentations with the Best Tool – Doratoon
This post looks at the top ten cartoon video makers to explore for making presentations. Each has its unique features and benefits.