Tuckpointing serves to maintain and even restore the mortar joints on your brickwork. The process uses a two-toned mortar application. If done properly, tuckpointing can extend the life of your structure and boost the value of your property. Do you want to know more about it? Check our article.
What Exactly is Tuckpointing?
Tuckpointing can sometimes be referred to as repointing. It is a procedure that removes damaged or dilapidated mortar that's in between the bricks and is replaced using a lime-based mortar that's breathable. This classic type of mortar permits better moisture evaporation while limiting the water that gets through the bricks to cause discoloration in the masonry.
By replacing old mortar, tuckpointing also seals off potential entry points for water to cause serious damage. Residential tuckpointing on exterior walls should be a regular part of maintenance for any masonry. That's why it's best to inspect your brickwork for signs of water damage every year, which is ideally done in the spring. Homeowners and business owners of older properties that have brick and mortar structures should consider tuckpointing every five to ten years for proper maintenance. Read more: https://solidmasonryexperts.com/
Is Full or Spot Tuckpointing Needed?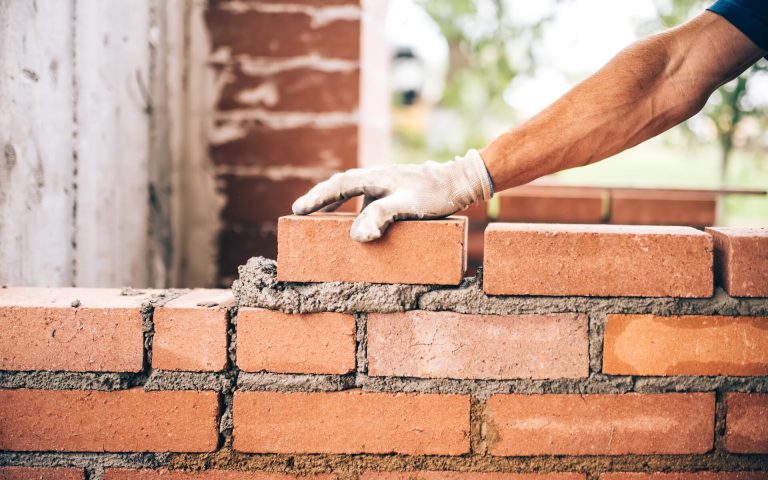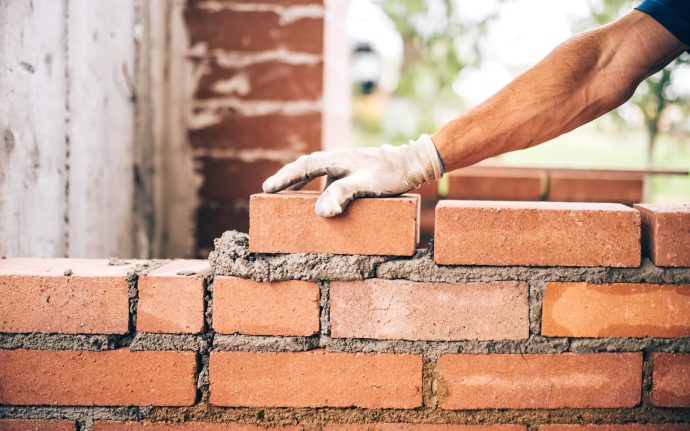 Full tuckpointing will remove and replace all the exposed mortar between the bricks of a structure. This type of masonry restoration will improve the structural integrity and extend its lifespan. The process is handled one section at a time to ensure the safety of the structure. If your home or business was constructed from bricks prior to the early twentieth century, speak with masonry contractors to evaluate your property for a full tuckpointing.
Spot tuckpointing, on the other hand, offers this style of masonry repair on a lesser scale. Only portions of the masonry that are damaged will require tuckpointing, like holes or cracks in certain areas. All the issues will be sealed to prevent further moisture penetration so that a full tuckpointing is not needed. Our team of tuckpointing contractors is your local specialist to provide much-needed masonry repair and tuckpointing services to your commercial or residential building.
Benefits of Tuckpointing
A complete tuckpointing offers several benefits to a brick and mortar building:
Curb Appeal: With fresh, light-colored mortar lines that offset dark-colored bricks, a beautifully eye-catching design is created.
Strength: New mortar adds support to carry the weight of the bricks to prevent the wall or chimney from weakening.
Moisture Protection: As a result of tuckpointing, the new mortar seals the brickwork to keep moisture from getting in and developing damage through the freezing and thawing cycles of winter.
How Does Tuckpointing Work?
Tuckpointing contractors go through a number of steps to complete the job with clean lines to create a brick structure that offers the look you want.
The existing mortar will be removed with a grinder to eliminate any crumbling mortar and even the solid parts.
The color of the existing mortar is then matched as the new mortar is mixed.
The masonry contractors will then add the new mortar mixture into the spaces left between the bricks after the old mortar was removed.
When the mortar firms slightly, a tuckpointing tool is used to create a straight groove throughout.
Using a contrasting color, additional mortar is added into the groove creating a nice look between the bricks.
What is the Cost of Tuckpointing?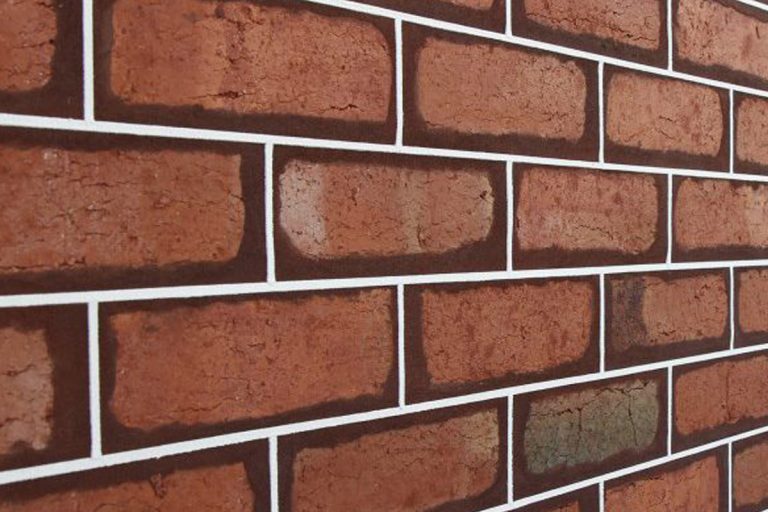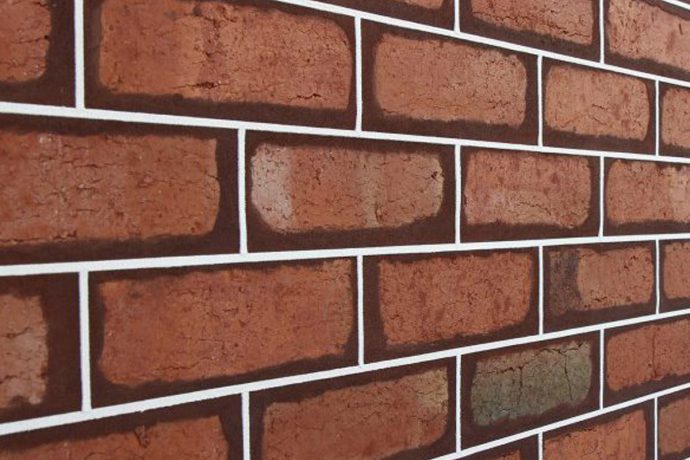 As tuckpointing is a very specialized skill, it requires an experienced tuckpointing contractor with several years of training to handle the job right. This is not the kind of work that you should do on your own as a DIY project, and it takes the skill of a professional masonry contractor. Plus, tuckpointing is very labor-intensive, which makes it a little more costly than the average masonry repair.
You can expect a tuckpointing project to cost roughly between $500 and $2,500 given a section of masonry that measures 10 feet by 10 feet. For a chimney restoration, you may pay at the upper end of that range and the job will require the tuckpointing contractor to constantly climb up and down the ladder.
If brick repair is needed before the masonry contractor can handle the tuckpointing itself, expect additional costs. This can add about $20 to $40 per square foot of brick on the masonry wall.
How to Know That Your Building Needs Tuckpointing?
Consider these five reasons you may need tuckpointing for your home or business building.
Failing Mortar
When you find that the mortar between your bricks is crumbling or cracking, it's time for tuckpointing contractors to provide masonry repair. As the mortar joints hold the bricks together, once it begins to fail, the entire structure is weakened.
When Was the Last Time You Had Tuckpointing?
Even though your mortar joints are strong and your bricks are solid without any deterioration, it's important to get your brickwork inspected by professional masonry contractors and possibly have tuckpointing done if it's been over a decade since the last time.
Cracking Bricks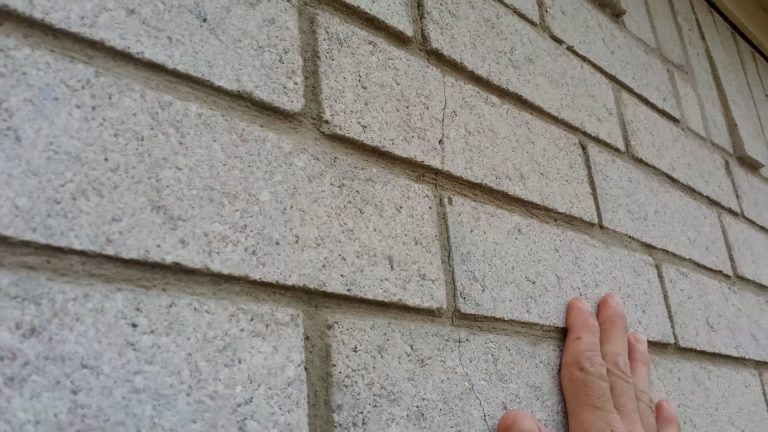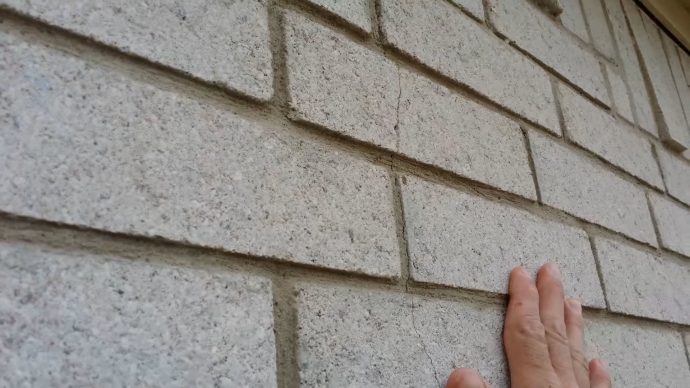 If you see cracking bricks or spalling, it's likely that you need tuckpointing. As mortar joints between the bricks fail, it may not be immediately noticeable, but check the bricks themselves for signs of cracking or flaking. Strong mortar joints do a good job of preventing moisture from getting behind the bricks.
Puddles in the Basement
While it may be easier to find wear and tear on your brickwork as a result of moisture on external or main floor brick walls on the interior, there are other signs to look for too. You may not find the hidden damage but the evidence will show up in the form of seepage and puddling in the basement.
Raise Your Property Value
When you're ready to sell your building, tuckpointing can give you more value as buyers will see your home or office as well-maintained and structurally solid.
Tuckpointing is one of the most important part of the building maintenance and restoration. Often neglected, but crucial for properties that have brick structures or walls. Don't wait and contact your local tuckpointing contractors today.