Your kitchen is arguably one of the most important areas of your house. It's where you cook, showcase design, and store all your appliances. Kitchens need to be made for storage, display, and functionality, and what better way to do that than by adding a kitchen island?
Adding a island solves many problems that may arise in your kitchen, like clutter and limited counter space. Islands are popular, and many homes already come with them in the house layout. Kitchen islands are an incredibly versatile and helpful addition to any kitchen.However, some may not be as fortunate, and may need to consider building a kitchen island in their home. If you are thinking about adding an island to your kitchen, then consider these benefits that were suggested by the island design experts.
More Storage Options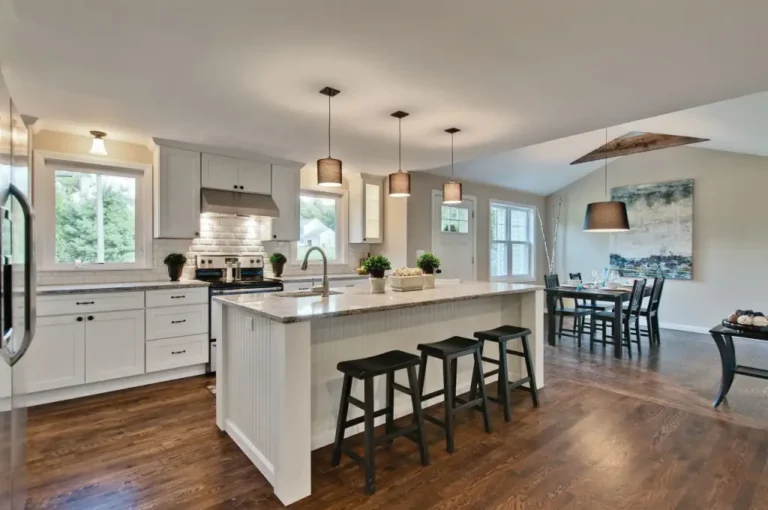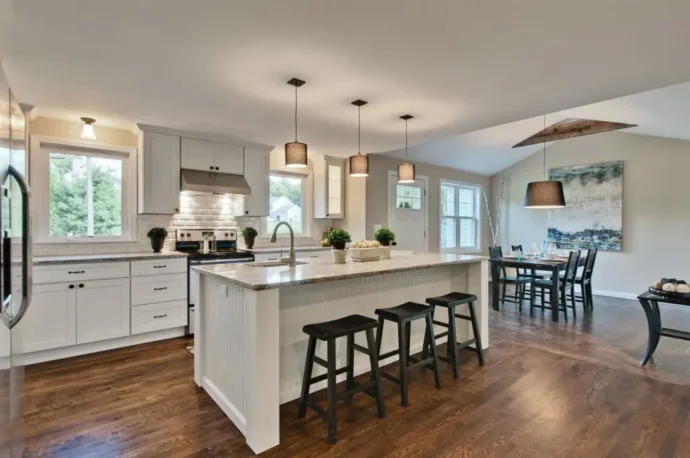 No matter how spacious you think your kitchen is, there never seems to be enough storage room. We have cabinets, pantries, and counter space, and yet it still doesn't feel like enough. Instead of making sacrifices, like getting rid of your favorite utensils to make space, add a island for more storage. Investing in a kitchen island will increase storage space significantly, and you will no longer need to sacrifice your cooking tools.
Extra Cooking Space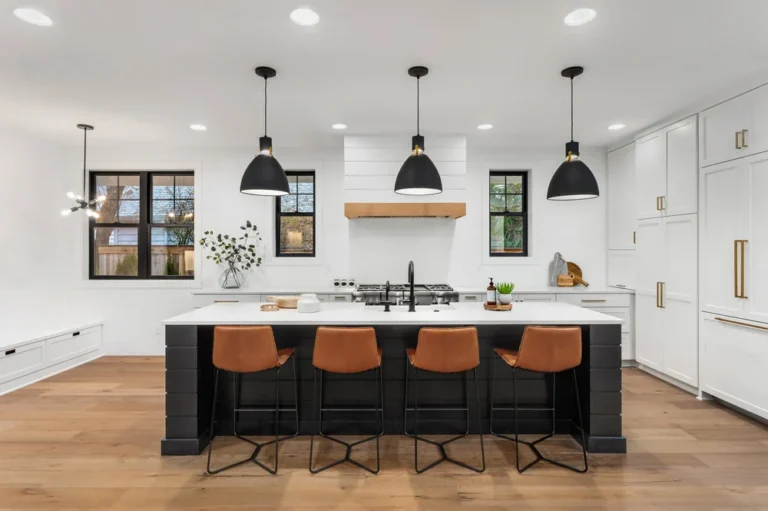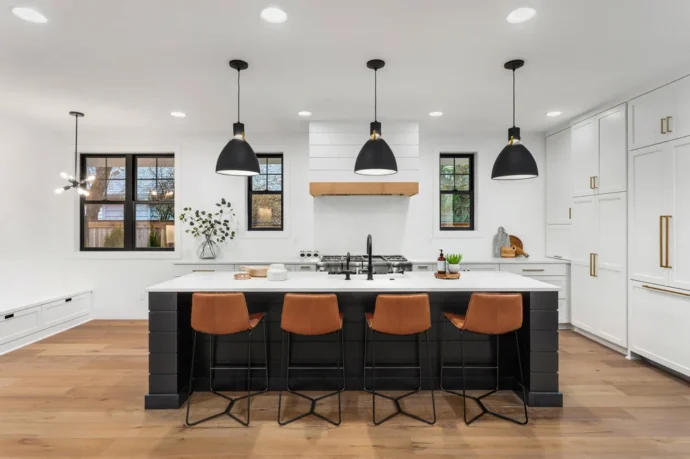 In addition to more storage for your cooking utensils, adding an island will allow for more cooking space. Now, you can put those cooking tools to good use with all that extra room! Cooking a great meal can be time-consuming with a small area to work with. Between ingredients, appliances, and other cooking items, it's easy to find yourself in a mess while making dinner. Adding extra counter availability with an island will provide a more efficient workspace. You may even find yourself wanting to cook more when everything is within reach.
Extra Seating for Entertainment and Gatherings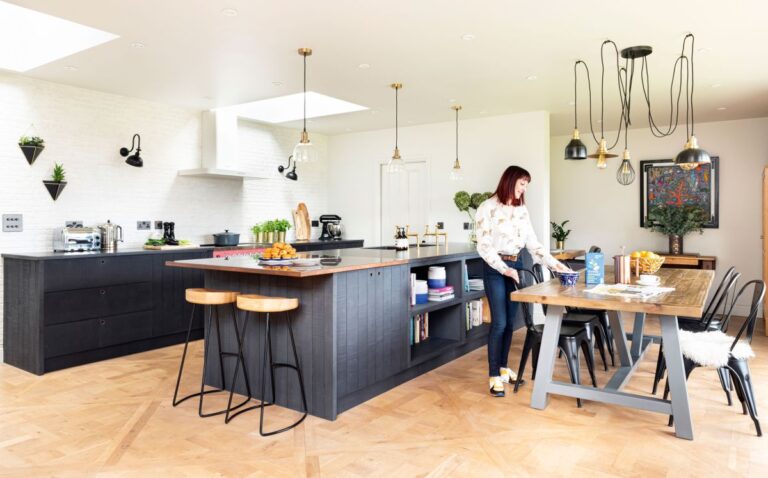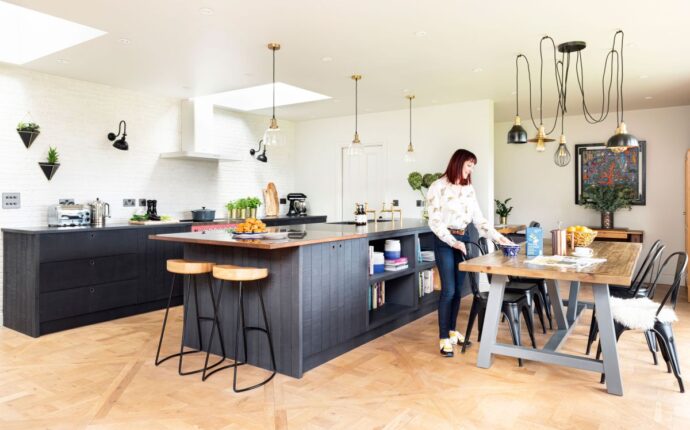 In a kitchen, seating is holy real estate. Especially if you are always hosting, or if you have a large extended family frequently over for the holidays. An island provides casual seating for kids, or extra dining space in general for entertainment purposes. This is a great casual area for your friends and family to help you cook and entertain. Having an island can provide a sense of togetherness, and give you room to do everything you love to do as a host.
It's often more comfortable to sit at than a standard countertop. This is because the island is elevated and has more space between it and the cabinets. This allows you to cook without having to constantly move around your pots and pans, which can be difficult if you have arthritis or other mobility issues.
More Counter Space and a Greater Surface Area
Another major benefit of an island is the extra counter space you will get when installing one in your kitchen. Think of all the items on your counter right now, like your stove, sink, cutting boards, coffee maker, etc. In addition to storage and cooking space, adding a kitchen island will give you a greater surface area to do anything you want. You can install extra outlets for cooking appliances, create more cabinets for storage, and include more ingredients when you prepare meals with a kitchen island. More surface area to work with gives you unlimited options of functionality, and allows you to get creative with your cooking and kitchen design.
Added Value to Your Home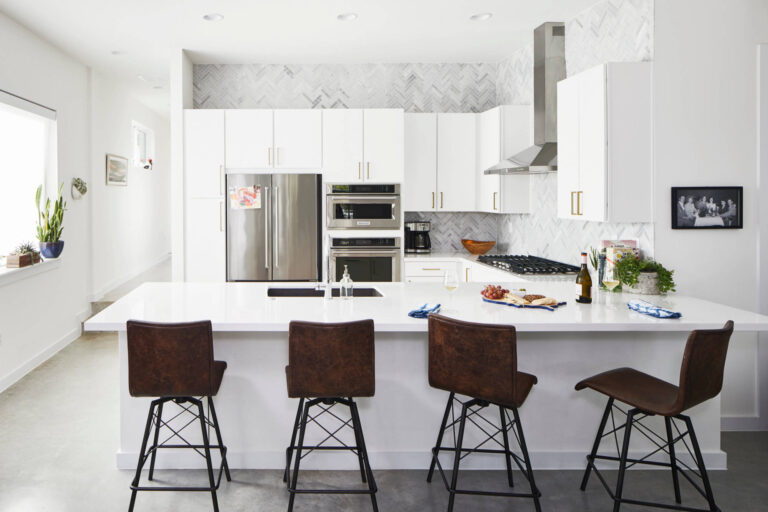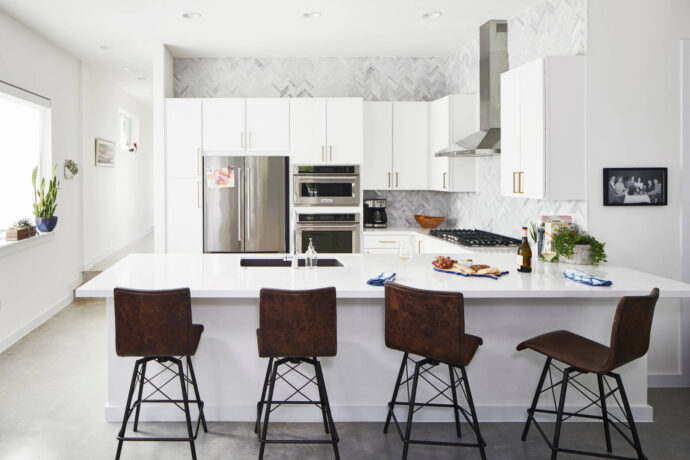 The value of your home directly correlates to the amenities available. Think of when you are considering buying a new home. You may look for things like a pool, a spare bathroom, and even a kitchen island. A great way to add value to your property is by building an island. It adds versatility to not only your kitchen, but your entire home as well. Adding a kitchen island is a great investment when thinking of the future.
You can Customize it to your Liking
As established, an island can provide many benefits. If you get your kitchen island designed and made specifically for you, it can suit your needs even better. If you're a frequent baker, you can add outlets to plug in all your baking appliances. If you like to host, you can create an island that is designed for extra seating and ample counter space. Designing a kitchen island from scratch can accommodate all your passions, and may ultimately be in your best interest.
In the meantime, check out some dry wall design ideas as well in this article that can go along with your kitchen island.
Your Kitchen Island can become the Heart of the House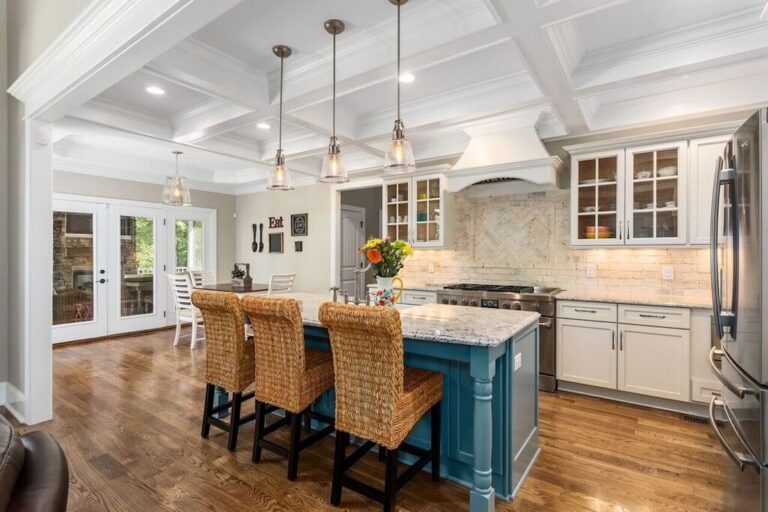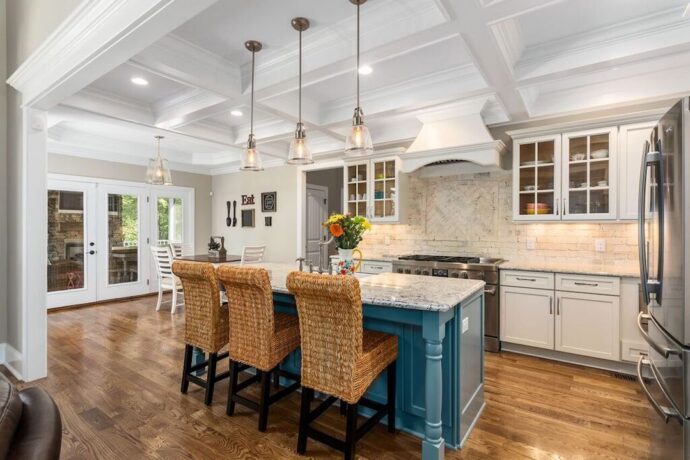 When you build a kitchen island from scratch, it will match your aesthetic, add value to your home, and give your kitchen the extra functionality needed to do all the things you want to do. The kitchen island can become the heart of your kitchen, and your home, where others gather to cook, enjoy a meal, and be entertained at any gathering.
It's elevated for better visibility
Another benefit of having an island is that it's elevated above ground level. This means that you have better visibility when cooking and baking. This is especially important if you have kids in the house who might be tempted to help themselves to whatever you're cooking.
It's stylish
Finally, many people find that kitchen islands are stylish additions to their kitchens. This is thanks to the variety of designs and colors that are available on today's market. You can choose whichever style accords with your individual preferences.
The Different Types of Kitchen Islands
Kitchen islands come in all shapes and sizes, with the most popular being the island that sits in the middle of your kitchen. There are three different types of kitchen islands: freestanding, countertop, and peninsula.
Freestanding kitchen islands are the simplest and can be mounted on any wall or counter. They typically have a variety of storage options, such as a sink, stovetop, and fridge. Countertop kitchen islands are built into the counter and typically have two or three shelves for storage. Peninsula kitchen islands are the largest and most popular type. They have a raised area in the center that is great for cooking and baking and four or five shelves for storage.
There are many opportunities available to you when you have a high-quality kitchen island. Once you identify your needs, you can build an island that can transform your kitchen into a stylish and practical area for you, your family, and your friends to enjoy.