We offer you a simple and comprehensive guide to cleaning the heart of the apartment – your favorite kitchen. All the best tips on how to clean quickly, qualitatively, without missing anything and creating a real comfort.
Before you start cleaning, we'd like to share with you some general guidelines. Make sure you have everything you need to start cleaning: detergents, sponges, wipes and a pair of rubber gloves. This is a basic set of every housewife, without which quality cleaning is simply impossible.
By the way, there are a lot of new products available today that make cleaning very easy. How do you clean the microwave and the oven? After all, they have a lot of hard-to-reach corners that are not easy to clean. We advise you to buy a special steam cleaner, which will quickly and effectively clean even heavy dirt.
Angry and Cool Mama products are made of high quality, safe and heat resistant material. They are reusable and can even be washed in the dishwasher, which is very convenient.
Fridge cleaner: Simply pour baking soda into a Cool Mama bottle and put it in the fridge. The fresh smell will be assured for months to come.
This is a great gift: thanks to its cute design, ease of use and unconventionality, it would make a great gift for family, friends or co-workers.
To buy angry mama microwave cleaner – click here.
So, to cleaning. Free yourself up at least an hour of time for quality and delicate work. Start with the most unpleasant tasks, moving smoothly to simpler ones – this way the work will go faster and you will be less tired. Open the windows, play your favorite energetic music and do some beauty and coziness.
Get rid of everything you don't need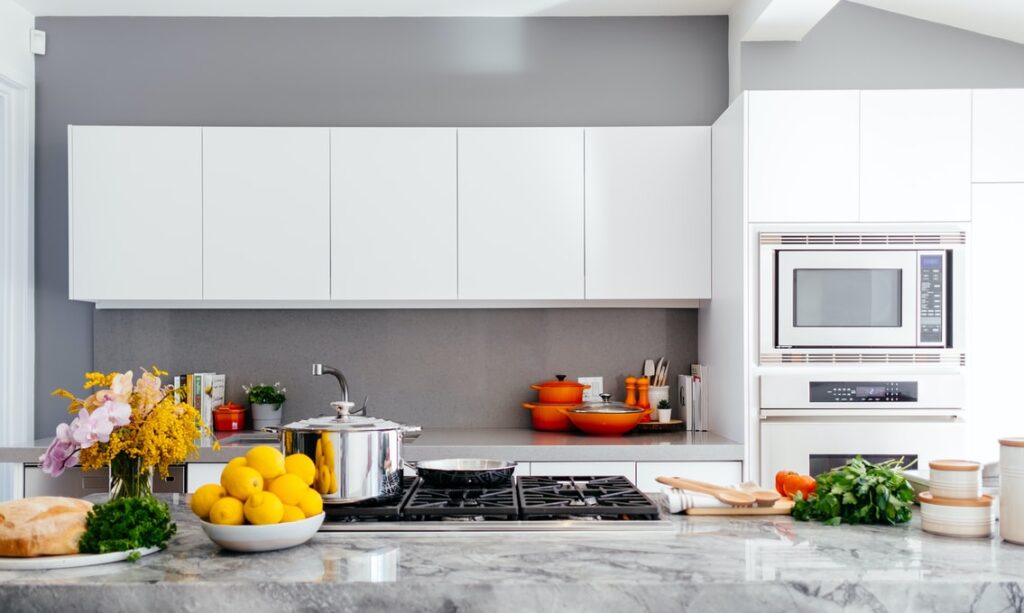 It's hard to clean up a room that's chaotic and full of things that have nothing to do with the kitchen. Take five to seven minutes to gather and remove all unnecessary items. This can be children's toys, books, magazines, computer, and many other things. Freeing up space, you prepare yourself the ground for further action and, without noticing it, make the kitchen more spacious.
The next step is the operation to free the sink from the captivity of dirty dishes. It should be done quickly and decisively, without letting yourself relax at the beginning. The lucky owners of dishwashers can load their appliances right now.
It's time to get rid of the accumulated junk and remove it by checking the various cabinets, shelves and the dining table for it. It's time to get rid of unnecessary boxes, cluttering the space – instead of them for storing various loose products you can use nice transparent jars, which are much nicer and easier to use.
Big Laundry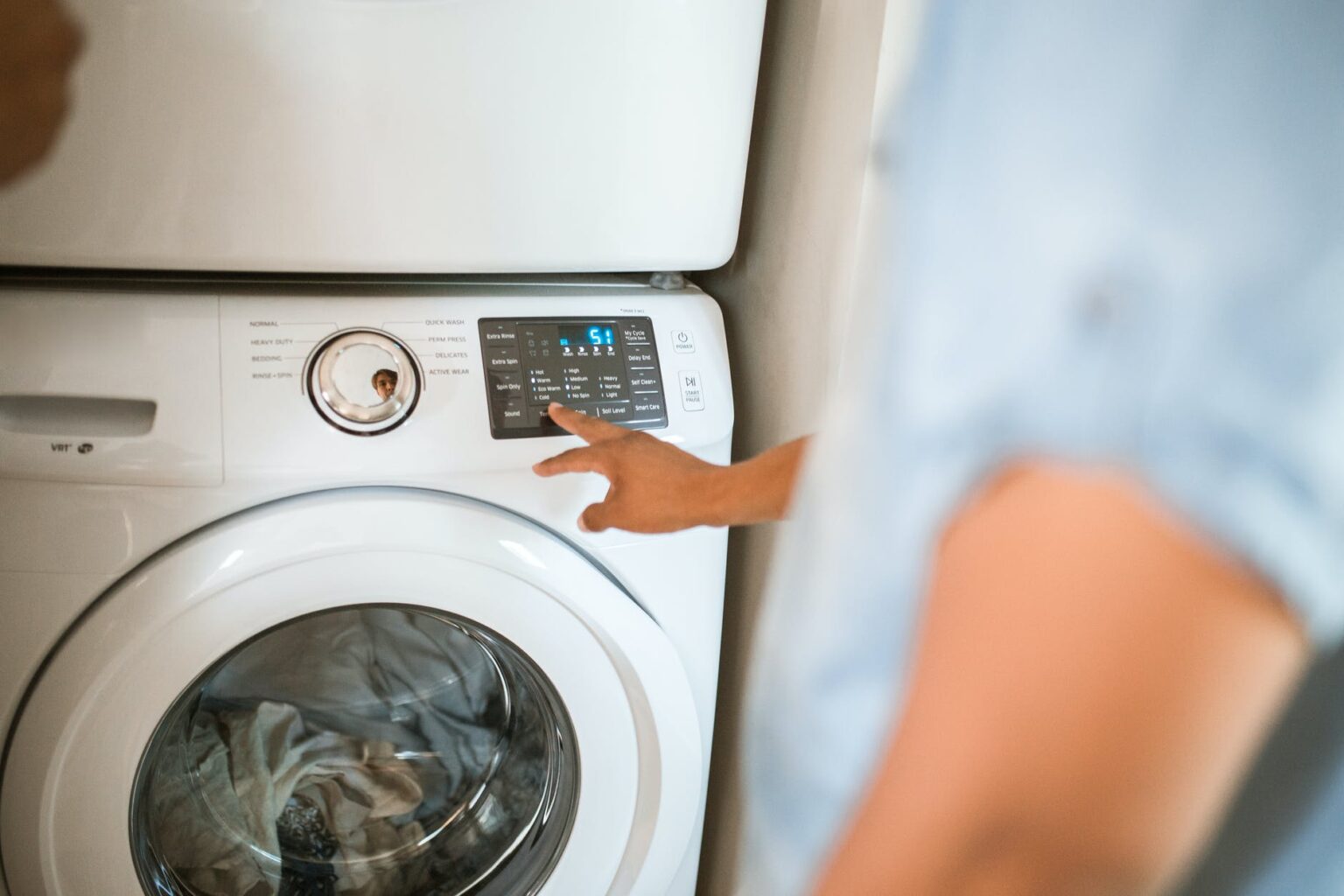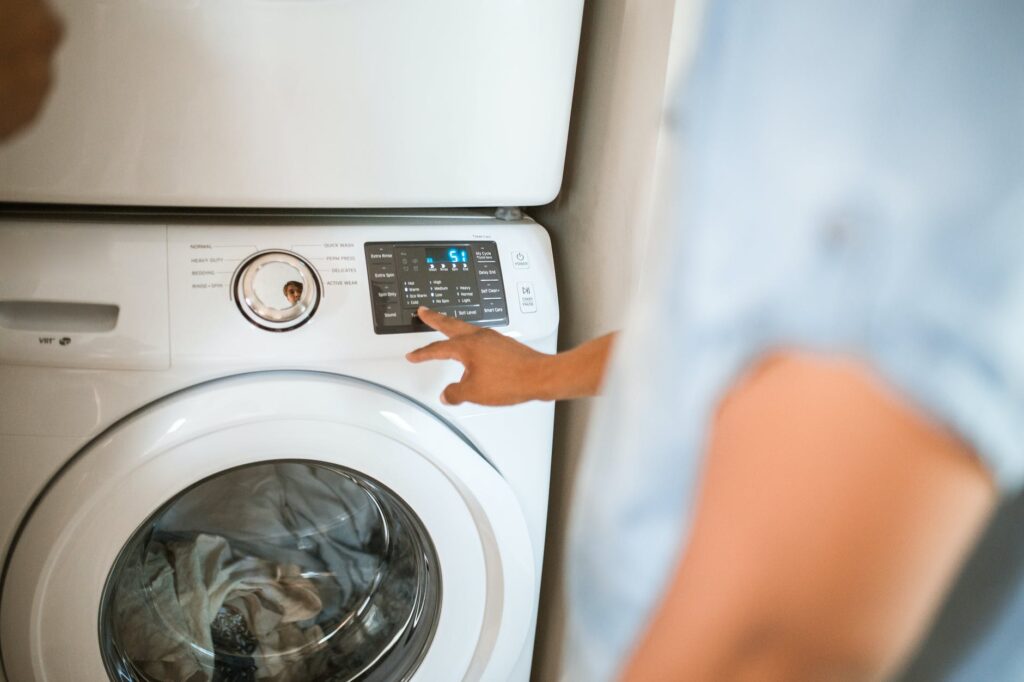 To save time, start loading the washing machine – it too will have something to do during the big kitchen cleanup. Take a look at curtains and drapes: how long ago were they last washed, and what was their original color? They're where most of the dust settles that we don't even notice, and in the spring, when there's more sun and light, the dirt on the curtains becomes more noticeable.
Be sure to wash tablecloths, all kitchen towels, napkins, oven mitts and other kitchen textiles. Make it a habit to change these items once a week or as they get dirty. Be sure to have a second set to use while the first is being washed, dried, and ironed.
Dishes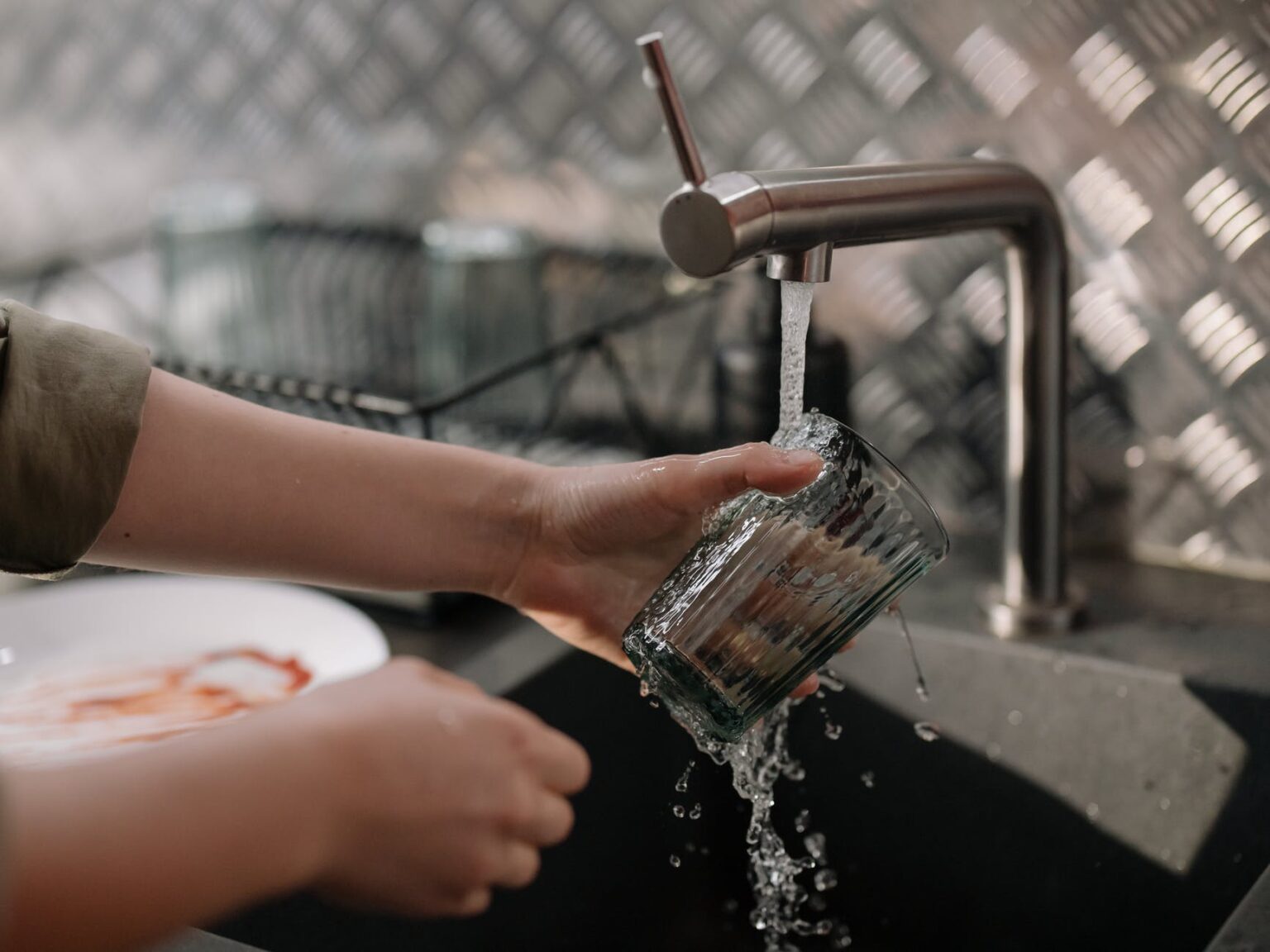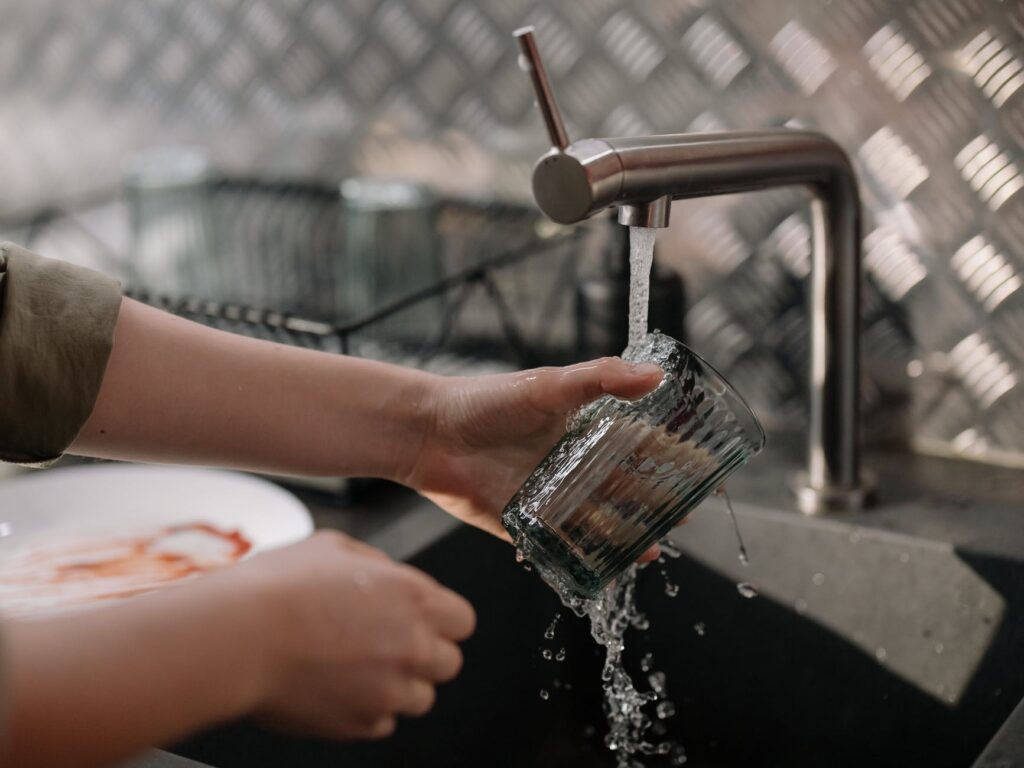 General cleaning in the kitchen is the best time to take care of your dishes and give them a fresh, shiny look. Baking soda can help you get rid of tea stains. Baking soda will also loosen stubborn dirt and neutralize unpleasant odors.
You can "soften" stubborn grease deposits on just about any surface with citric acid, then remove them with a special chemical cleaner from a wide range of professional detergents.
Refrigerator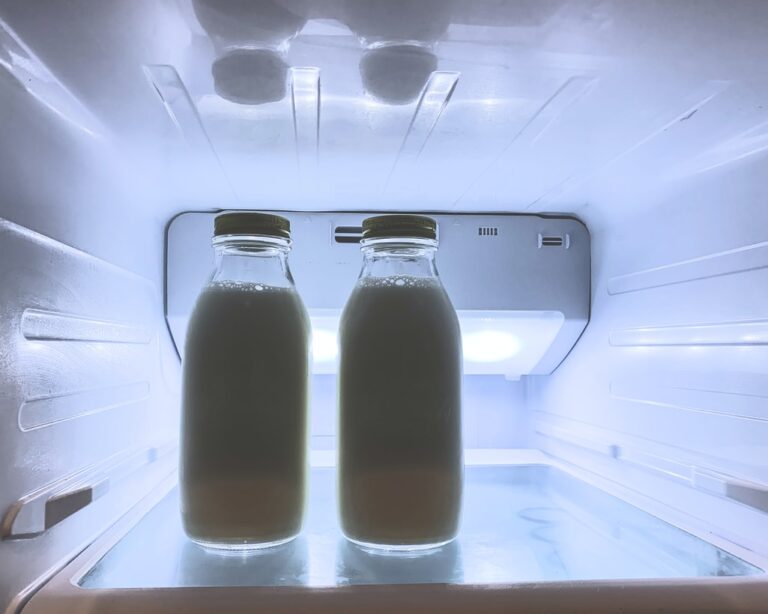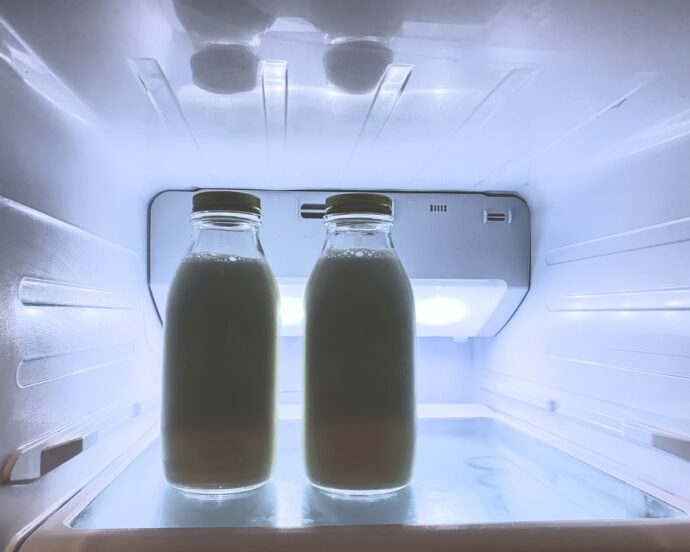 Look in the refrigerator: How are the groceries that have been in there almost since last year? Is there anything that needs to be thrown out? Clean it out? Is it organized comfortably? As a rule, even the most thorough cleaning of a refrigerator takes no more than 20 minutes, so be sure to check its condition outside and inside.
Wash all sections of the drawers with a sponge and cleaner and remove any dirt. To get the glass shelves in perfect condition, wipe them with a cloth with glass cleaner: this way they will shine beautifully and won't spoil the overall picture with muddy spots and stains.
Arrange your food wisely: put perishable dairy products in the back, leave on the middle shelves what you use most often, put unpacked food in special containers, and put a thin paper towel on the shelf with vegetables – this will keep vegetables longer, avoiding premature rotting.
Sink and stove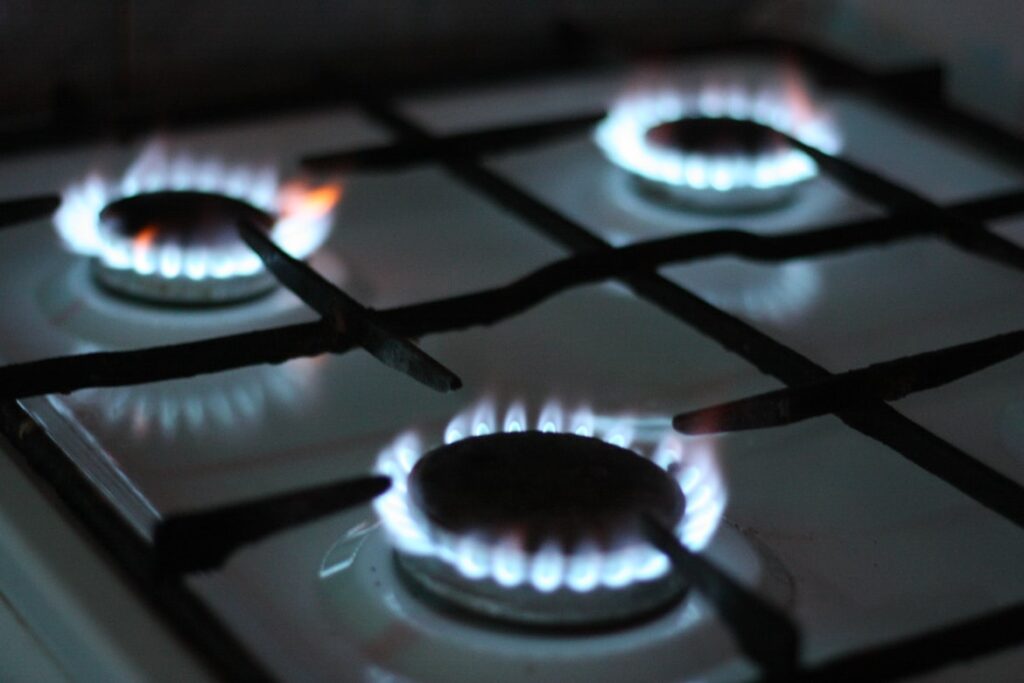 A shiny sink and a perfectly clean stove are the face of the hostess, so these areas require special attention. The easiest way to do this job quickly and efficiently is to start cleaning both areas at the same time. Apply the cleaner to the stove and sink, being careful not to miss the hardest-to-reach areas. While the appliance is being cleaned, you have 10-15 minutes to check the cleanliness under the sink and in the oven.
Be sure to check the cabinet under the sink: that's where we usually keep various household items that need to be neatly arranged from time to time, as well as the trash can that needs our attention. Inspect the door on the inside: you are likely to find an impressive amount of all sorts of nasty stains there.
When cleaning the stove, do not be lazy to check the condition of the door and oven handle, as well as the dashboard. This is where most grease stains accumulate, and we recommend getting rid of them with strong detergents.
Home Appliances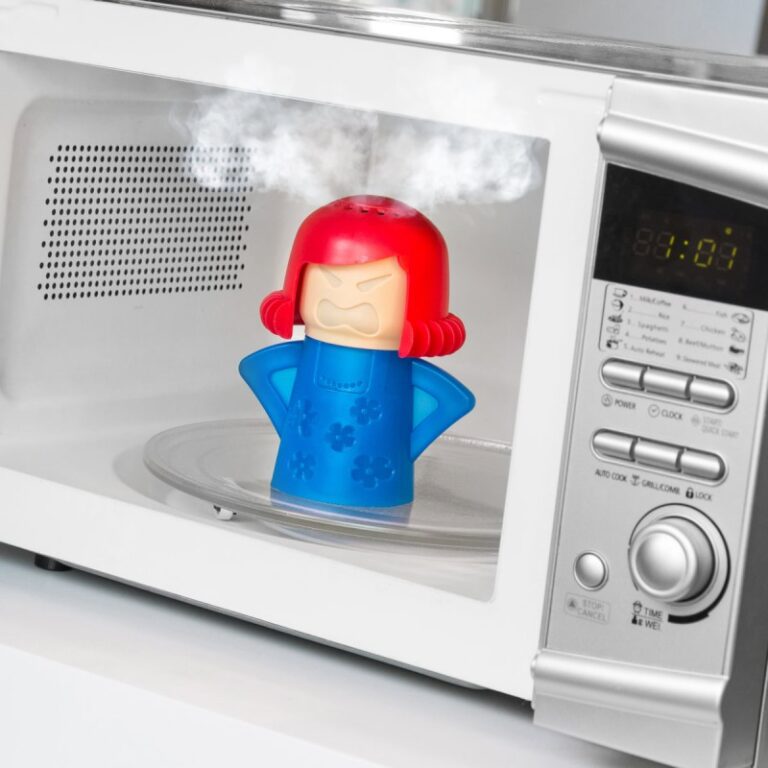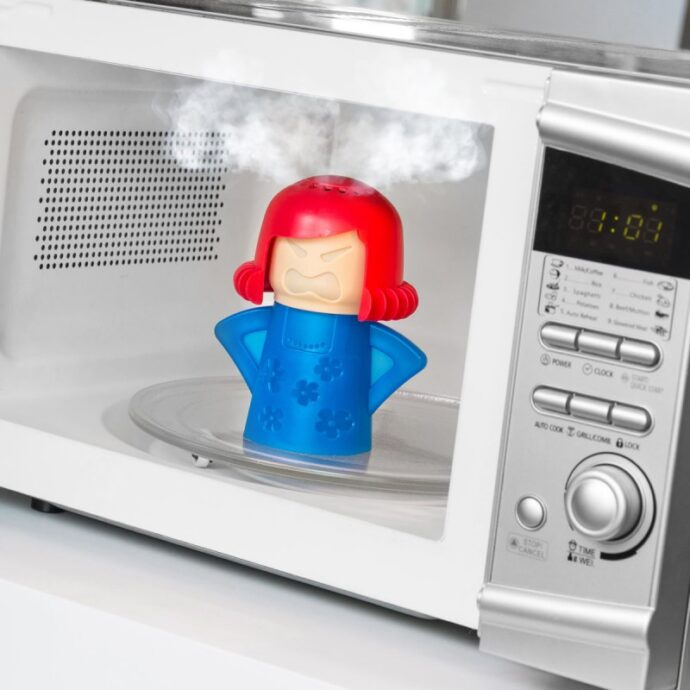 If you've already polished your stove to a shine, it's not time to stop there: the microwave also awaits your attention.
And pay attention to small appliances: the kettle, toaster, multicooker, water jug – all these unnoticeable, at first sight, little things get dirty very easily, and we often forget to tidy them up. First of all, they need to be cleaned of dust, and then get rid of plaque with a special cleaner or ordinary vinegar mixed with salt. and, of course, the hood.
With dirt in the microwave will perfectly cope angry mama microwave cleaner, about which we told above.
Cozy atmosphere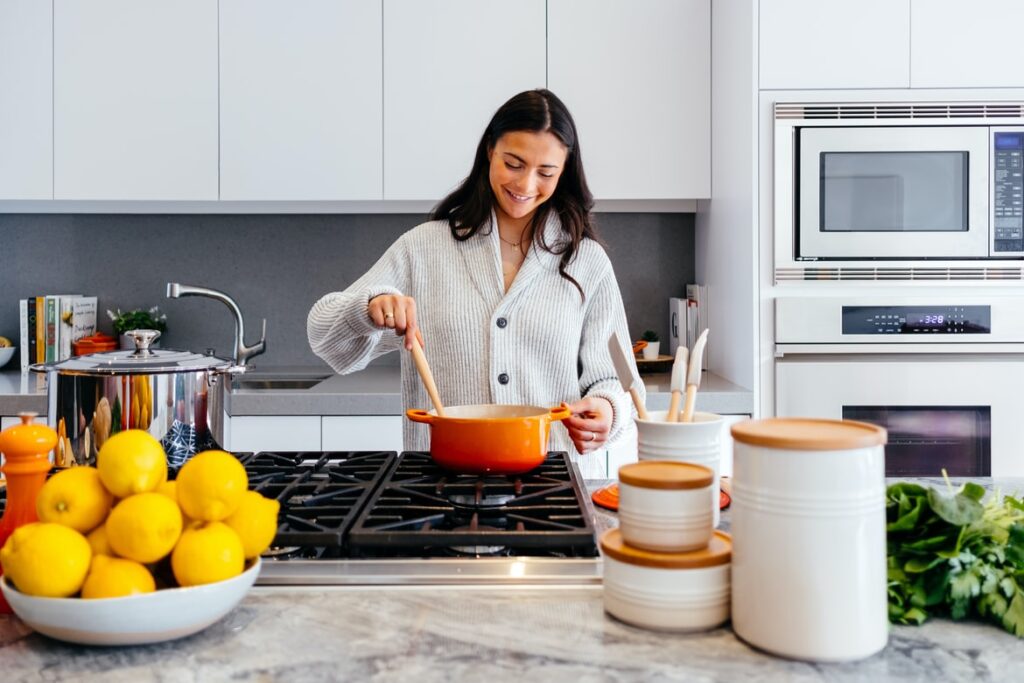 When all the tedious work is done, the floor is washed, the sink is shiny, and the clean stove evokes only an irresistible desire to cook something special, you can begin the most pleasant part of cleaning – creating a cozy atmosphere.
It's a good time to pull out a second set of tablecloths, towels and napkins and put everything in its place. Now you can hang clean curtains over the shiny windows. If you used disposable wipes and sponges while cleaning, feel free to throw them away and replace them with new ones. You can find many disposable equipment for using in your kitchen on CulinaryDepotInc, with that you can get an idea what would fit nicely in your kitchen and what would save you the most space and what would be mostly ecologically appreciated.
Put new napkins in a napkin holder, decorate the table with a bowl of fruit or put a vase of fresh flowers on it: such simple steps will make your kitchen really cozy and magical and the spring atmosphere will literally overwhelm the whole space.