In 2023, self-employed and small business owners will want to keep tabs on their mileage for work to make sure they're able to claim mileage reimbursement when they file for tax returns.
With the proliferation of mobile devices and apps, tracking mileage for work is easy and convenient. Whatever you do, make sure to keep your mileage records up to date.
This way, you can keep track of your business expenses per month and ensure that you're getting the most out of your time at work for mileage tax deductions.
What is a Mileage Log, and why use it?
Mileage logs offer several key benefits. The most common type of mileage log is the odometer log, which is used to track the mileage of a vehicle. They contain the date, time, and mileage of every trip that the vehicle makes.
Odometer logs are important because they can help businesses with fleet vehicles track the mileage of their vehicles.
The other type of mileage log is the trip log, which is used to track the mileage of a vehicle while it is in use. They contain the date, time, and mileage of every trip that the vehicle makes.
Trip logs are important for expense tracking because they can help contractors track the mileage of their vehicles while they are in use using a standard mileage rate.
How to keep Business Mileage Records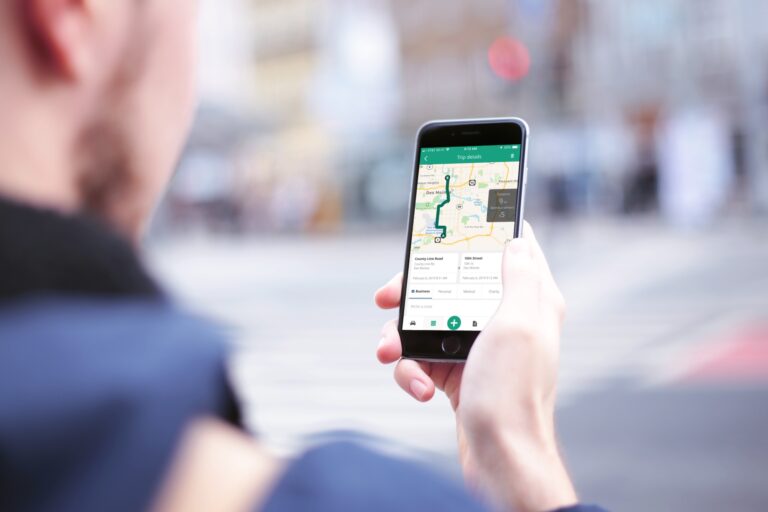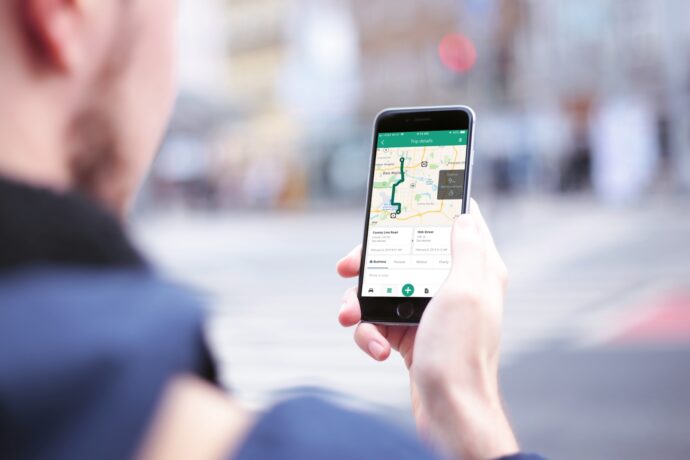 There are a few things you need to keep track of when keeping business mileage records:
Dates of your travels
Miles, you travelled
Type of vehicle you used
Cost of your travel
The business reason for your travel
Here are a few tips for keeping business mileage records:
Keep your records in a secure location. You should also keep a copy of your records with you while travelling.
Make notes about the circumstances of each trip. This will help you remember the reasons for each trip.
Track the cost of your travel. This will help you identify trends in your expenses from your bank account statement.
Note the type of vehicle you used. This will help you identify the most efficient way to travel.
Record the business reason for each trip. This will help you identify the most important factors in your travel decisions.
Keep track of your employee mileage. This information can help you track your company's travel expenses.
Mileage Tracker App: The Benefits
If you're looking to save money on your car expenses, you should definitely consider using a mileage tracker app to:
Reduce your car's operating costs
Eliminate the need for fuel estimates
Gain insights into your driving habits
Claim mileage tax deduction based on business miles driven every year.
Some in-depth benefits of the Mileage Tracker App are written down below:
Rationalizing the procedure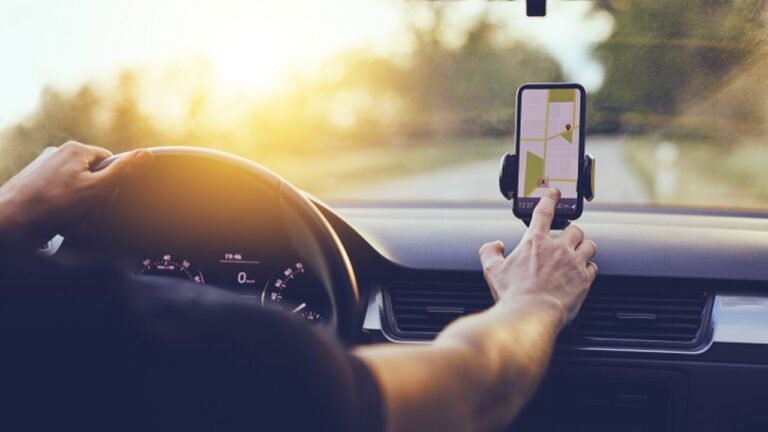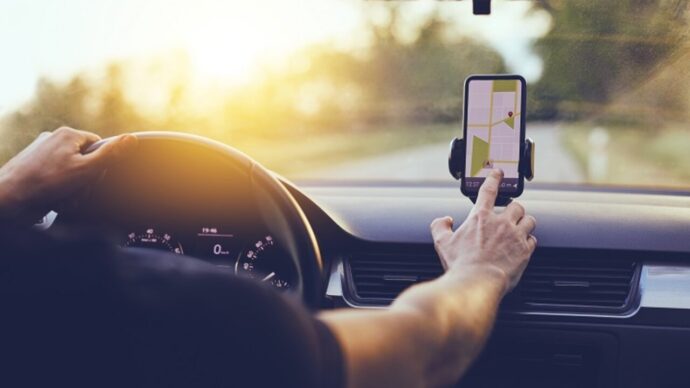 You and your staff won't have to stress about forgetting a day or detail on the logbook if you have a distance monitor on standby. This software will accurately and securely record all the travel information. In alternative terms, you utilize such information locally to determine worker compensation for expenses and generally in the event of an inspection.
The reliability of the monitoring
A few further added variations are provided by such applications. It enables you to track the whereabouts of your personnel at all times, as well as their movement velocity and itinerary history. Your workers' activities can be accurately and immediately tracked thanks to Satellite navigation and the advancements in telematics systems. The crumbs trace feature enables you to follow each path your workers undertake in the past. There won't be any sneaky diversions to raise your compensation expenses, then.
Briefly said, your personnel won't have to calculate distance or create approximations or preliminary predictions. Monitoring applications even use location-based services to tell you if your workers don't begin monitoring distance after they exit a specified area and to remind them to do so.
Enhancing efficiency and responsibility among employees
Your staff will have more time to engage in their jobs since there won't be any documentation or managerial duties. Additionally, technology will increase their responsibilities in a favorable way. You may keep an eye on each group individual's progress at the very same moment. Each of these elements will increase your workers' overall efficiency. This also applies to the managerial division, which will save labor by not having to spend it going over a deluge of trip-related information to look for any discrepancies.
Including current innovation in the mix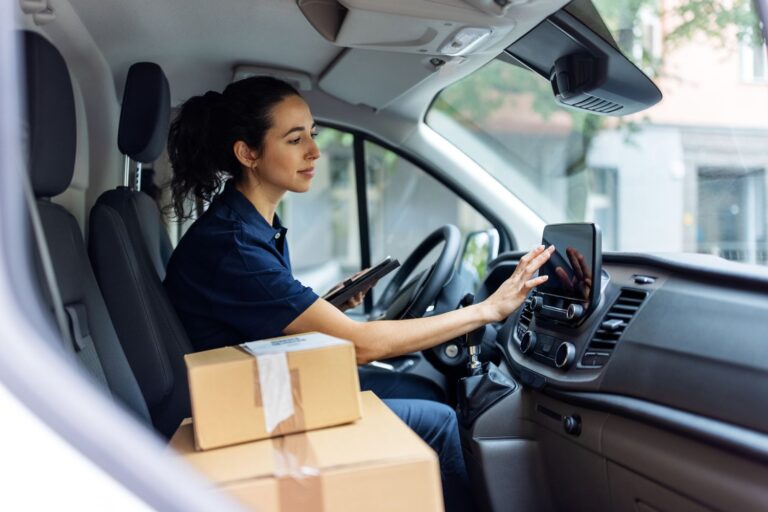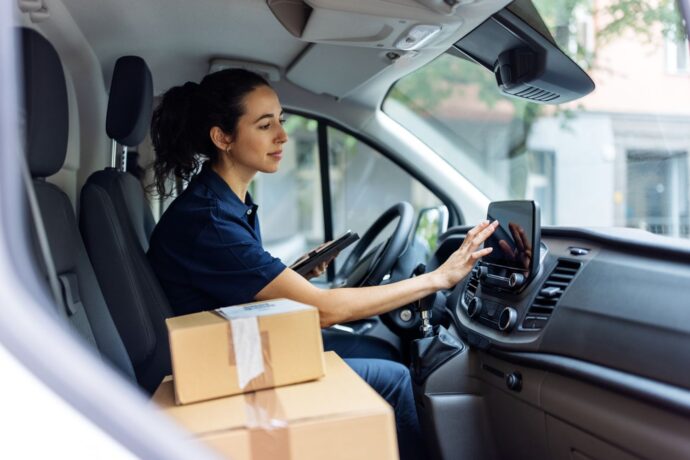 With the help of telematics applications, you can simplify compensation computations and other monotonous, time-consuming operations. You may reduce documentation, remove user inaccuracy, and quickly perform payment estimates by connecting with systems for payment and billing. Because it enables you to link your current applications and transmit data across them easily and smoothly, this connection might make your lifestyle significantly smoother. It will help you simplify your operations.
Use of a Location-Driven Distance Monitoring system: Are There Any Security Issues?
No one really enjoys being watched and evaluated. Workers will also be concerned about personal invasion while utilizing a Satellite distance monitor, particularly when they are not working. Some monitors, for instance, only record and save positions when a worker clocks in.
The technology will also alert customers when their position is being monitored. Following their logging out, the monitoring ends. If an individual has the automated function enabled, the software will periodically verify their position after they log out though, and won't record it. When they log in, the position will be recorded and kept if they have the automated function enabled.
Conclusion
It takes effort to remain at the forefront of all your office travel records, but doing so is important if you want to reduce costs and maintain your staff responsible. You must use a Satellite distance monitor to be certain the calculation is accurate and quick, regardless of which technique you decide to use to calculate commercial distance.