There are times in life that a wrong moment and bad behavior can cause severe problems in your marriage and your relationship with your wife.  If you have been rude to your wife then you probably should just tend to it as soon as possible and apologize to her. After all, she is the one who supports you in everything you do and is with you no matter what. Those moments you should take all the responsibility of your actions and say your sincere apologies to her. 
Sincere Sorry Messages For Wife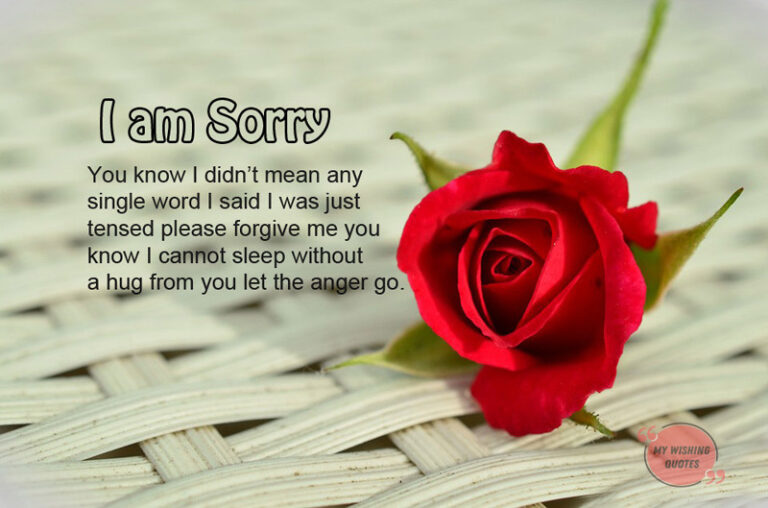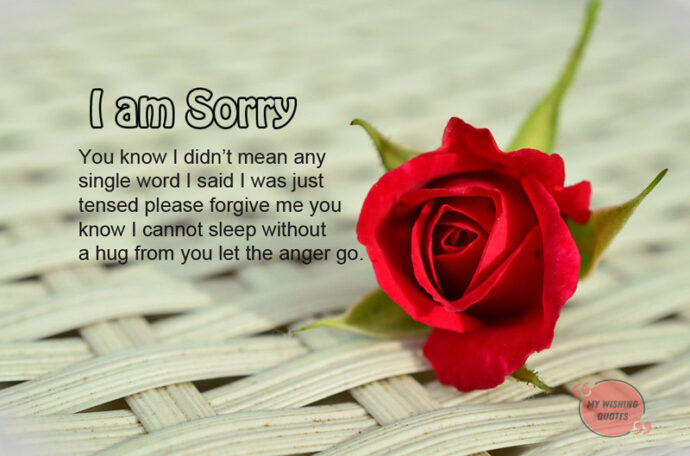 I am sorry for last night and for all the other nights that I wasn't available when you needed me. Let's work this out, please.
I am ashamed of myself for behaving so badly. Please forgive me, and help me become a better person.
You are my destiny, but I have disrespected you with my behavior. Please find it in your heart to forgive me.
Love means always being ready to say you're sorry when you're wrong. I was wrong, my dear. I'm sorry for not seeing that sooner.
Nothing is right in this world if I can't make this right. Please give me another chance to become a better version of myself. Forgive me, please.
I love you with every fiber of my being, but I've hurt you. I'm deeply sorry for hurting you.
Your wish is my command. Please forgive me for my mistakes.
We are two headstrong people with our own minds, which tells me that we can work this out if we try. Please forgive me, and let's start working on our future.
  My sweet angel, how could I have been so thoughtless? It breaks my heart to see the emptiness in your eyes. Please give me the chance to bring back their sparkle.
I'm sorry for letting my anger take control of me. You mean more to me than anything in the world. Please forgive me, my darling wife. I made a mistake, and it was a big one.
I'm sorry for hurting you so deeply, sweet wife. Can you forgive me? I want to be your hero again. Please let me show you how much you mean to me.
I'm sorry for making you upset. Please give me a chance to explain and make up for it.
Thank you for being my wife and for being my guide. You have been most patient with me, and I have erred again. Please forgive me.
You are a wonderful wife with a big heart. I am nothing without you. Please forgive my boorishness last night, and let me learn to be more like you.
Someday, this will be one of our inside jokes. But right now, I am feeling so low that I've made you angry with my bad behavior. I'm sorry, darling.
Romantic Sorry Messages For Her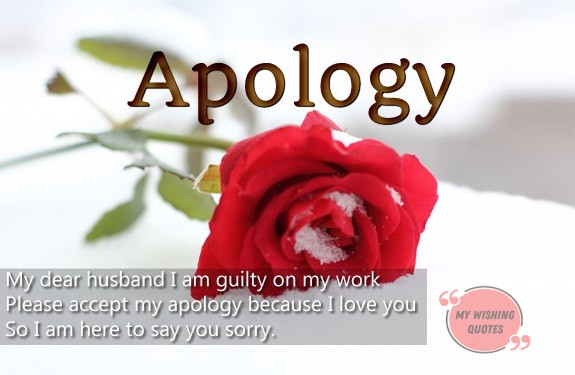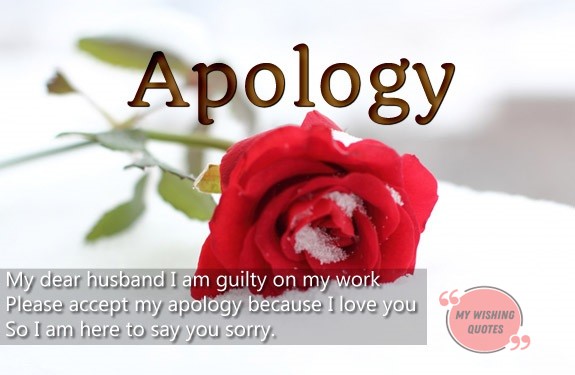 I intend to spend the rest of my life making up for hurting you if you'll let me. I'm sorry, sweetheart. I love you so.
Give me the chance to make it up to you. I understand where I got it wrong, it won't happen again, I promise.
Every time I see you hurt because of me, something sunk within me. I am sick because you are hurt. Only your forgiveness can heal my heart.
Though it's impossible to change the past, you have my promise to make it up to you in the future. I am truly sorry.
 I know that I hurt you dearly, but I believe your big heart could take all my wrongs. I promise to be a better man for you.
All I want from you a show of love to prove that I have been forgiven. This isn't too much for the man that though erred; still, cherish you than life itself.
To err is a man but to forgive love. Sweet, let your love spread beyond the grips of revenge and hate.
You are my princess. Though I hurt you, you are more than I wish for in life. Please, dear, forgive me.
True love is as deep as an ocean. No matter the size of the hurt, it rolls over and continues to flourish. Darling, it's time to let go of the wrong of the past.
Life itself is made of many phases. We have fought and hurt together. But, you know, we've also risen above them all. Now, let's get together again and soar over this difficult time together.
Let's get over the past together and set up a new lease of faith and love. Love always wins.
Every time I see you hurt, my heart melts and breaks. Please, let go of your hurt so I can become a happy man again.
I have made many mistakes in this relationship, I agree. But, after every mistake, I have always risen as a better person. Give me a chance to prove how far I have gone from where I used to be.
For all the pains and headaches I have caused you, I promise to give you double joy and peace. Just let go of the past.
 You know every hurtful word you say to me kills the very man you love. Let's clear it here: your words are like laws to me.
Baby, let's get these two realities right. I have always loved you. Never take those things I say to you whenever I am angry seriously. That's not the real me talking.