Ukrainian rap artist Skofka, a representative of the new wave of Ukrainian culture, has announced his first North American tour. Known for creating a unique level of Ukrainian rap, Skofka has achieved significant acclaim on platforms like Spotify, boasting over 440,000 monthly listeners. His song "Chuti hymn," dedicated to a late friend, has been streamed on Spotify more than 10 million times, with its music video amassing over 50 million views on Youtube.  Be a part of the musical revolution and visit https://bomond.com/
The Artist Behind the Name
Volodymyr Samolyuk, known by his stage name Skofka, is not just a rapper but a complete artist. He writes his lyrics, arranges them, composes tracks, and occasionally produces video clips. His music is a testament to his commitment to meaningful storytelling and social consciousness. In 2020, early in his career, he received recognition from the Ukrainian Music Awards when his track with Kalush, "Dodomu" ("Home"), was nominated for "Collaboration of the Year" at the Rap.ua Awards 2021.
Special Guests: DOVI & KOZAK SIROMAHA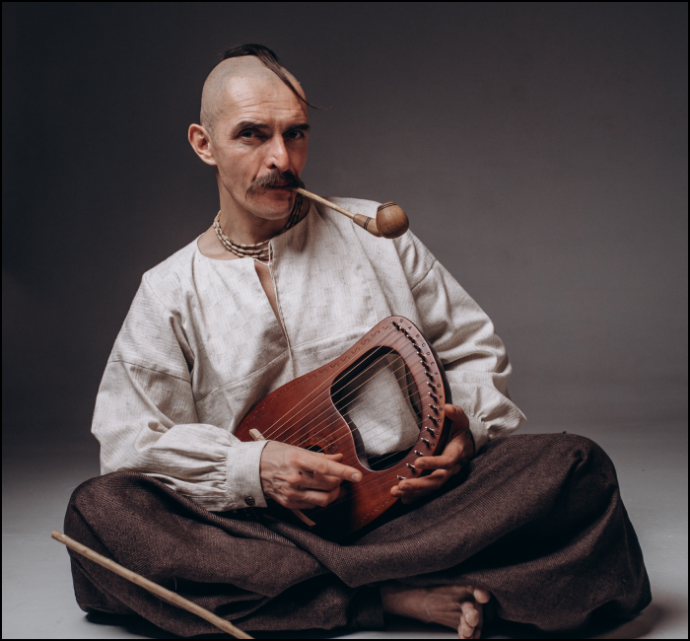 Accompanying Skofka on this tour are his colleagues DOVI & KOZAK SIROMAHA, with whom he has recorded several tracks.
DOVI: A talented Ukrainian singer and sound producer, DOVI has collaborated with renowned Ukrainian musicians like YakTak, KOLA, and, of course, Skofka.
KOZAK SIROMAHA: An embodiment of authentic Cossack traditions, KOZAK SIROMAHA is the only Ukrainian Cossack who plays the harmonium. Living by the Dnipro River, he raises his children in Cossack traditions, teaching them the ancient hopak war dance and fencing with Cossack sabers. His performances are a blend of music and shamanic rituals.
Tour Details: Experience the Magic Live
Brought to you by Bomond, Skofka's tour, featuring DOVI & KOZAK SIROMAHA, will span 21 cities across the US and Canada. Here are some of the highlights:
| | | | |
| --- | --- | --- | --- |
| Date | City | Venue | Price Range |
| Feb 23, 2024 | Seattle | Club SUR, 2901 1st Ave S | $65 – $85 |
| Feb 24, 2024 | San Francisco | City Nights, 715 Harrison St | $65 – $85 |
| Feb 25, 2024 | Los Angeles | Whisky a Go Go, 8901 Sunset Blvd | $65 – $85 |
| … | … | … | … |
| Mar 24, 2024 | Vancouver | Biltmore Cabaret, 2755 Prince Edward St | CAD75 – CAD85 |
For the complete list of dates, cities, and ticket information, visit the official Bomond tour page.
Behind the Scenes: The Preparation
The anticipation surrounding the North American tour is palpable, not just among fans but also within the team that's working tirelessly behind the scenes. The meticulous planning and rehearsals are a testament to the dedication of everyone involved.
Rehearsals and Set Design
Skofka, along with DOVI & KOZAK SIROMAHA, has been engrossed in rehearsals, ensuring that every performance is nothing short of perfection. The set design, inspired by Ukrainian culture and modern rap aesthetics, promises to be a visual treat. The stage will feature dynamic lighting, projections, and elements that pay homage to Skofka's Ukrainian roots.
Merchandise and Fan Engagement
For fans looking to take home a piece of the tour, exclusive merchandise designed by Bomond will be available at every venue. From limited-edition t-shirts, hoodies, to posters and vinyl records, there's something for every fan. Additionally, select shows will feature meet-and-greet sessions, allowing fans an intimate experience with the artists.
Supporting Acts and Collaborations
While Skofka, DOVI, and KOZAK SIROMAHA are the main attractions, the tour will also feature local supporting acts in various cities. These acts have been handpicked to complement the energy and vibe of the main performers. Fans can also expect surprise guest appearances and on-stage collaborations, adding an element of unpredictability to each show.
The Legacy of Ukrainian Rap
Skofka's North American tour is not just a series of concerts; it's a movement. It aims to introduce the world to the rich tapestry of Ukrainian rap and its evolution. Through this tour, Skofka hopes to bridge cultural gaps and showcase the universality of music, irrespective of language or origin.
The Evolution of Skofka: From Ukraine to the World Stage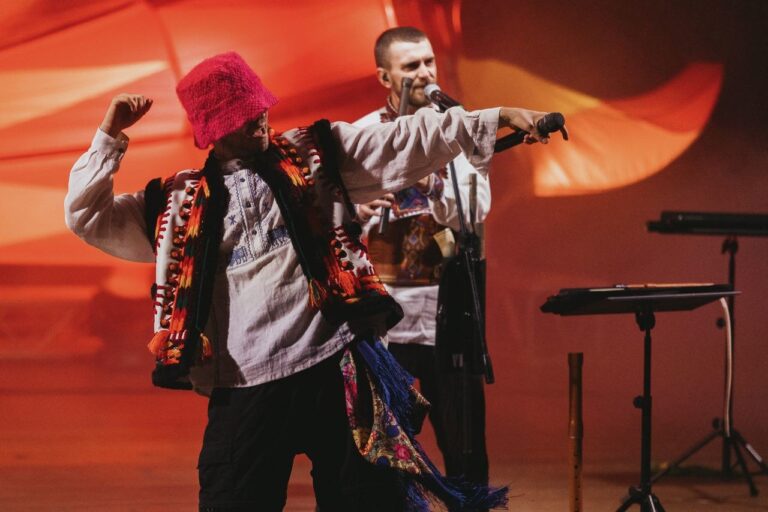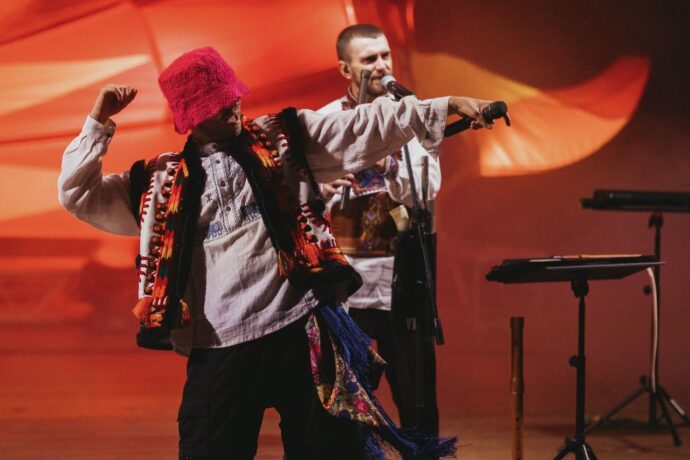 Skofka's journey from the streets of Ukraine to the grand stages of North America is nothing short of inspirational. His music, deeply rooted in his experiences and the socio-political landscape of his homeland, resonates with audiences worldwide. But what makes Skofka stand out in the global rap scene?
Lyricism and Authenticity
One of the hallmarks of Skofka's music is his authentic lyricism. His songs are not just catchy tunes but narratives that delve deep into the human experience. Whether it's the pain of loss, the joy of success, or the complexities of love, Skofka's lyrics touch upon universal themes, making his music relatable to a global audience.
Innovative Music Videos
Skofka's commitment to his craft is evident not just in his music but also in his music videos. Often self-produced, these videos are visual masterpieces that complement the narrative of his songs. They offer a glimpse into Skofka's world, blending Ukrainian culture with contemporary aesthetics.
The Role of Bomond in Skofka's Journey
Bomond has been instrumental in Skofka's rise to international fame. As a brand that values authenticity and innovation, Bomond recognized Skofka's potential early on and has been a steadfast supporter ever since. From organizing tours to producing merchandise, Bomond has played a pivotal role in introducing Skofka to a wider audience.
Collaborations and Future Projects
While the North American tour is the current focus, Skofka has hinted at future collaborations with international artists. These collaborations, facilitated by Bomond, aim to fuse Ukrainian rap with other global music genres, creating a unique sound that transcends borders.
The Impact of the North American Tour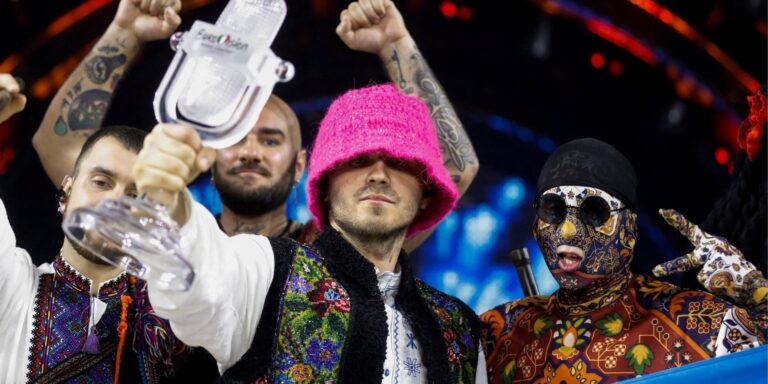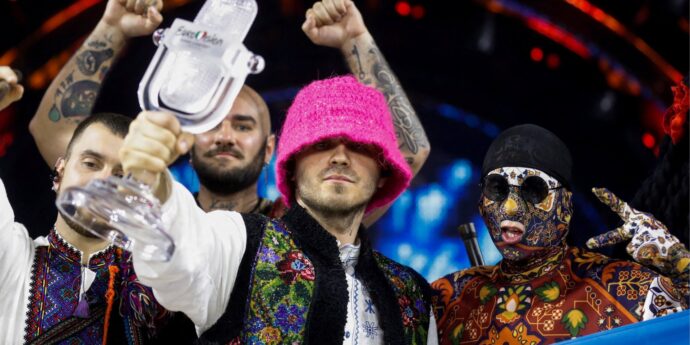 The S K O F K A – North American Tour 2024 is not just a series of concerts; it's a statement. It signifies the arrival of Ukrainian rap on the global stage. The tour, expected to be a sell-out, will undoubtedly elevate Skofka's status as a global rap icon. Moreover, it will pave the way for other Ukrainian artists, showcasing the rich musical heritage of the country.
A Message to the Fans
Skofka's message to his fans is clear: "Music is a universal language. No matter where you come from or what language you speak, you can find a piece of yourself in every song. Thank you for being a part of this journey."
Final Thoughts: A Cultural Exchange
As the tour dates approach, the excitement is palpable. Fans across North America are gearing up to witness a unique blend of Ukrainian rap and traditional music. This tour, presented by Bomond, is more than just a musical event; it's a cultural exchange, a celebration of art, and a testament to the power of music in bringing people together.