We are sure everyone knows who Bad Bunny is and how popular his songs are. He is one of those artists who promote Latin American culture worldwide, incorporating different music styles in his songs. People know him as a Latin trap and reggaeton performer who often collaborates with other Latin stars. But do you know that he is also the loudest activist for gun control and against domestic violence? In his songs, he often addresses inequality and other social issues.
Even though he is one of the most popular artists at the moment, he recently won only one Grammy, being "beaten" by Beyonce, Adele, Harry Styles, and Lizzo in many categories. But do you know what happens? Even though he doesn't have upcoming concerts, people are searching for Bad Bunny tickets, hoping that he will change his mind to take a break from touring this year. On the other hand, he is one of the main Coachella headliners, which probably makes up for the lack of live performances and concerts this year.
Coachella would probably be the biggest Bad Bunny concert 2023 until he changes his mind and starts some series of performances later this year. Until then, we will focus a little more on his legacy, creative process, and why the audience loves him so much.
1. A Unique Sound That Makes Everyone Happy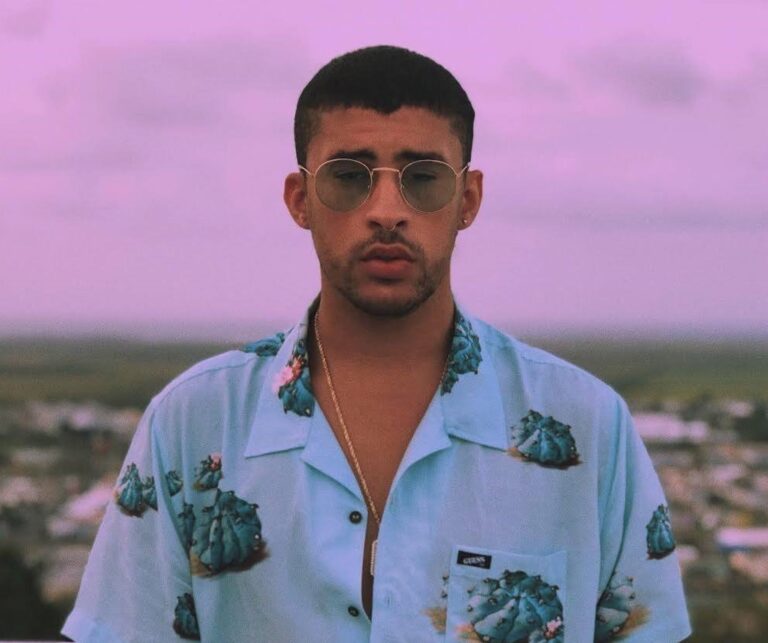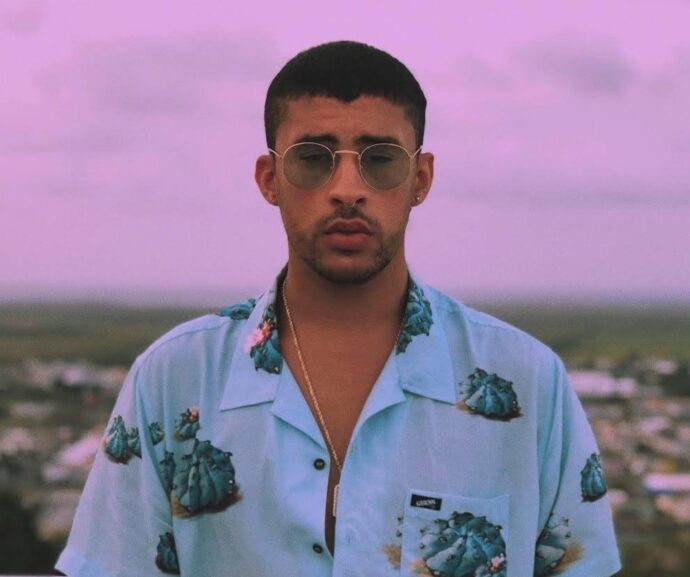 Bad Bunny successfully incorporates a few music styles in every song, with Latin trap in reggaeton being the main ones. You can also find rock, soul, punk, classic Latino, bachata, and contemporary pop sounds in his songs. Sometimes, he even includes traditional and folklore sounds, depending on the song title and theme.
People love experimental music genres and find these combinations pretty exciting. Bad Bunny is the best example of an artist who expands the Latin music genre and tests the boundaries of traditional Latin music. And it seems like he is doing great, which results in many significant collaborations, completely sold-out concerts, and huge demand for new releases every month.
Many say that Bad Bunny's songs sound happy and exciting, even when the lyrics are sad and emotional. And we can be thankful to the unique mix of genres for that.
2. Great Music Collaborations That Raise the Listener's Standards
Just a few years ago, people recognized Bad Bunny as the talented guy from Puerto Rico who sings together with Cardi B but also appeared in 2020's Super Bowl Halftime with Shakira and Jennifer Lopez. But his collaborations don't stop there.
Bad Bunny has a history of successful collaborations with Ricky Martin, Enrique Iglesias, Marc Antony, Maluma, Daddy Yankee, Ozuna, Becky G, Karol G, Farruko, Rauw Alejandro, Rosalia, and many other music stars.
Even though he often focuses on Latin artists, Bad Bunny's collaborations go above and beyond the Latin music scene. As you imagine, these collaborations are essential in promoting Latin culture worldwide. People from every corner of the world now enjoy the catchy rhythm Latin music is known for.
3. Political and Social Activism to Change the World for Good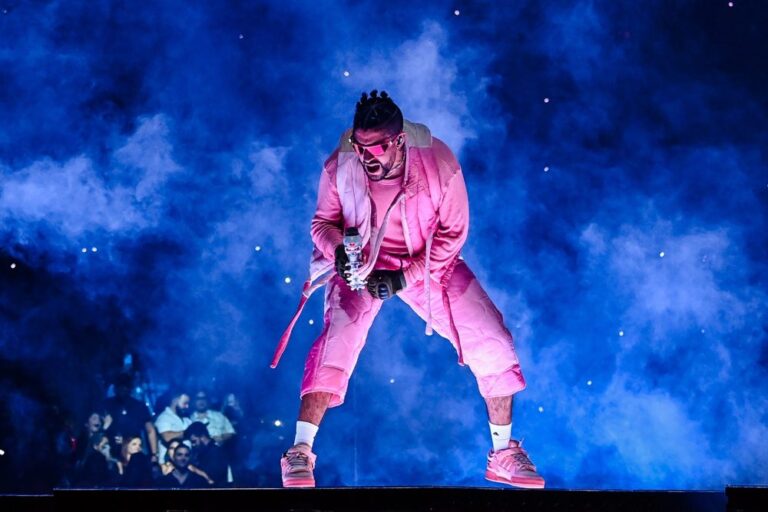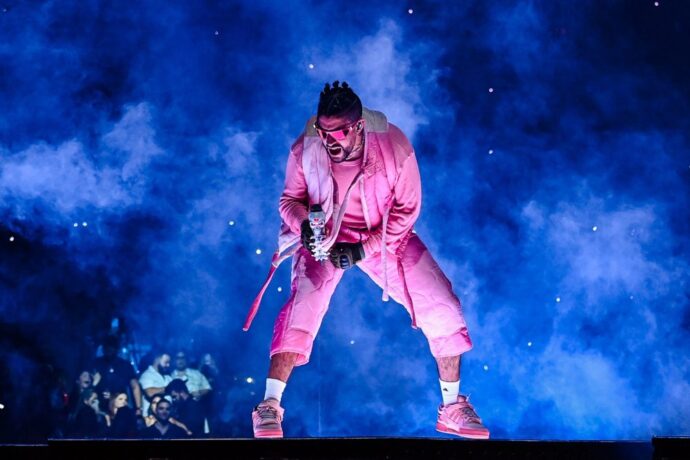 Do you know that Bad Bunny often addresses political and social issues in his songs? Maybe you can't see that, especially if you don't speak Spanish very well. But, those who understand it praise Bad Bunny's lyrics and activism because he brings attention to important issues while initiating social converssation.
He has been a vocal advocate for various causes, such as LGBTQ rights, gun control, and women's rights. Bad Bunny uses his influence to talk about different issues, raise awareness around taboos, and create positive change in the world. And not many artists can do the same these days, especially when it comes to political challenges.
This guy has a nice vision of the world he wants to live in, and we can hope that vision will come true soon.
4. Cross-cultural Influence to Highlight Every Culture's Importance
Do you ever ask why Bad Bunny concert tickets are in high demand and people are impatient for him to schedule new performances? Learning about him being a Coachella headliner got many people very excited. But why that hype?
Bad Bunny's music has helped to bridge cultural divides and bring people from different backgrounds together. In today's world, this is very important, knowing that a large number of people are only looking for reasons to keep different groups separated. That's not a value aware people prefer to nurture, and Bad Bunny helps with his cross-cultural influence a lot. People learn how to appreciate different music genres and preferences, cultures, traditions, religions, and other social differences. Not many can do the same, but his music is an inspiration for unity among people worldwide, which is quite an accomplishment in 2023.
5. A Star Who Loves the Fans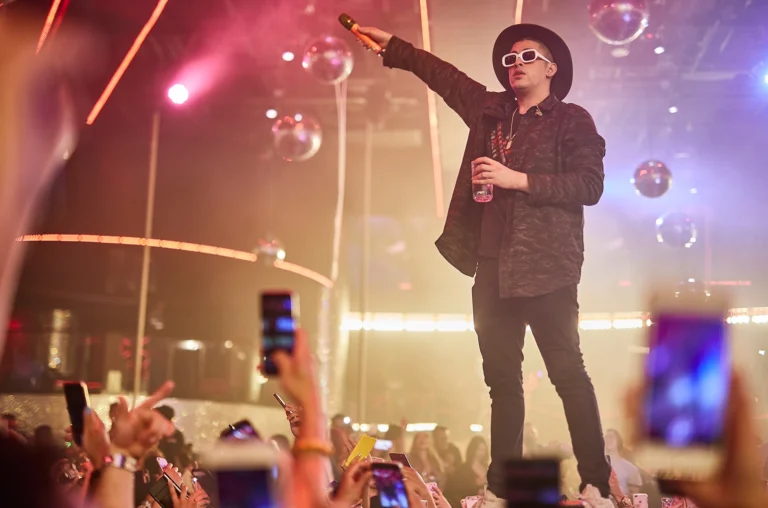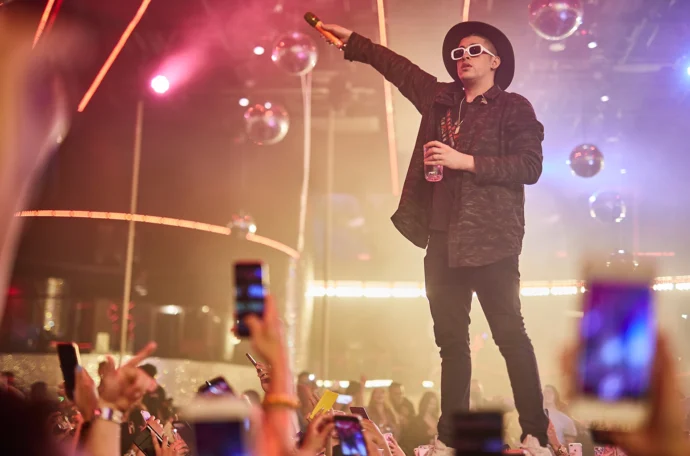 Bad Bunny always shows love and appreciation to his fans. Even though he's not very active on social media, his PR team always maintains regular communication with fans. He always shows gratitude for their support, showing a down-to-earth personality not many celebrities have.
Many say that he is polite, nice, and welcoming, even though Bad Bunny appreciates his privacy the same way he loves his fans. As a result, he is one of the best examples of a fan-favorite celebrity, especially when it comes to the Latin music community. The best thing is that both the singer and his fans value this relationship and are respectful of each other.
Final Words
Maybe Bad Bunny didn't win many Grammy awards this year, but he is one of the most anticipated celebrities of today. His influence on the other artists and audience is more than obvious. We can't wait for his upcoming Coachella performance, and we hope he has some surprising album for the summer that comes.
Until he releases something new, we can enjoy "Me Porto Bonito," "Titi Me Pregunto," "Yo Perreo Sola," and other great music pieces. His innovative sound, representation, activism, and collaborations make him one of the most popular music stars of the 2020s music decade. And we are sure people will recognize his work in the future because, in 2022, he proved he deserves all the popularity and appreciation.