A particular day is celebrated all over the world to ensure the mother's importance in their children's life. On this day, all the mothers expect something special from their children to feel them honor and respect. All the working mothers expect some relaxation from the tough daily routine of their life. They are thinking about some party to celebrate this day and to enjoy this day with their family.
On this special day, a mother expects some gifts presented by her children. She seeks some free time to spend it with her children and make this day memorable. She expects some special wishes on this day. The whole year she makes her child special but on this day she is expecting this from her child. So it is up to you how you feel her special on this special day.
You should select some unique words to fill the mother's day wishing card. You should choose such words that show your love and care for her. You should tell her that she is an integral part of your life.
You should realize her that without her you were nothing. No doubt, she deserves much more respect and honor from you because she is the main reason for your presence in this World. Here are some special quotes that you can use to fill the card very well.
Happy Mothers Day Quotes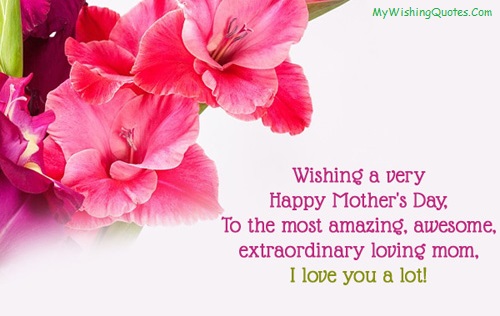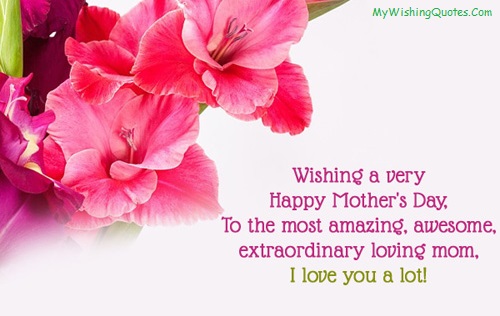 "When you are looking at your mother, you are looking at the purest love you will ever know." —Charley Benetto
"Mother is the heartbeat in the home; and without her, there seems to be no heart throb." —Leroy Brownlow
"Mothers are like glue. Even when you can't see them, they're still holding the family together." —Susan Gale
"My Mother: She is beautiful, softened at the edges and tempered with a spine of steel. I want to grow old and be like her. " —Jodi Picoult
"Mother is the name for God in the lips and hearts of little children." —William Makepeace Thackeray
"The influence of a mother in the lives of her children is beyond calculation." —James E. Faust
"It may be possible to gild pure gold, but who can make his mother more beautiful?" —Mahatma Gandhi
"There is no role in life that is more essential than that of motherhood." —Elder M. Russell Ballard
"Youth fades; love droops; the leaves of friendship fall; A mother's secret hope outlives them all." —Oliver Wendell Holmes
"Motherhood is the exquisite inconvenience of being another person's everything." —Unknown
"Only mothers can think of the future because they give birth to it in their children." —Maxim Grosky
"My mother was my role model before I even knew what that word was." —Lisa Leslie
"To describe my mother would be to write about a hurricane in its perfect power." —Maya Angelou
"Motherhood is the biggest gamble in the world. It is the glorious life force. It's huge and scary – it's an act of infinite optimism." —Gilda Radner