The west coast of the United States has a lot to offer travelers looking for a unique vacation experience centered around arts, culture, food, wine, and the outdoors. As you plan your trip, consider these 12 hotspots.
1. Napa Valley
Wine lovers, outdoorsy folks, boutique shoppers, and foodies alike enjoy a trip to Napa Valley. Start your trip by choosing from the best Napa hotels, then schedule private wine tastings; most vineyards require advanced booking. Upscale and unique shopping experiences pair with fine and casual dining – with plenty of opportunity for adventure in Bothe-Napa Valley State Park or Bale Grist Mill HIstoric State Park. And because Napa Valley spans several cities – American Canyon, Napa, Yountville, St. Helena, and Calistoga – there's plenty to enjoy, even during longer stays.
2. Catalina Island
Located 22 miles off the coast of Los Angeles and just an hour from Long Beach via the Catalina Express, Catalina Island welcomes visitors all over the world who are drawn to the locale's roaming wild bison, boutiques, restaurants, and water activities, like snorkeling. Relax on beautiful beaches, or zipline through forested island regions – the choice is yours.
3. Lake Tahoe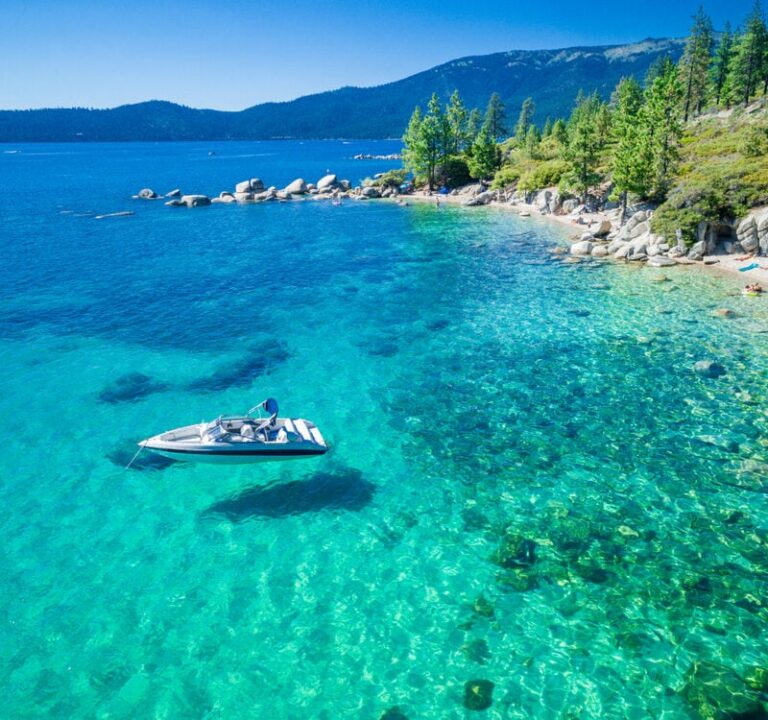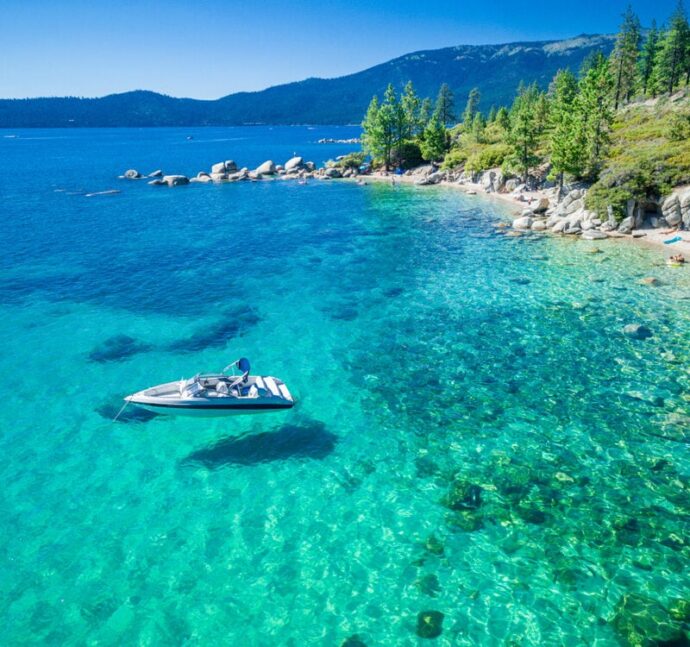 Just outside Reno, Lake Tahoe crosses the California-Nevada border and offers visitors enjoyable outdoor activities, like skiing, boating, swimming, and more. Local state parks offer lake access, hiking trails, and camping. On the north shore, enjoy high-end shopping and cuisine, or travel to the south shore to enjoy casinos. Tahoe truly offers something for everyone – but all visitors can agree that taking in the beautiful vistas are a highlight of their trip.
4. Sonoma
If you're looking for even more viticulture after a trip to Napa Valley, head due west to Sonoma, and you'll arrive in less than an hour. Sonoma is divided into 18 wine regions with more than 425 wineries, with the most popular kind being chardonnay. Its cultural scene, dining, and shopping are on par with Napa Valley's for when you just can't get enough of wine country.
5. Yosemite National Park
A national treasure, Yosemite is located about 170 miles east of San Francisco, and is poised to offer you and your whole family an outdoor adventure you'll never forget. Try fishing, camping, hiking, or bird-watching. Adrenaline junkies can enjoy rock climbing and rafting in whitewater rapids. At night, stare in awe at the stars, and visit sites like Tunnel View overlook or Half Dome during the daytime.
6. Malibu
A California beach town known for its celebrity residents, Malibu offers beautiful beaches for surfing or sunbathing, situated 20 miles west of Santa Monica. Visit the Malibu Pier for food and views, or hop on a wine hike to sample the area's finest vino.
7. Big Sur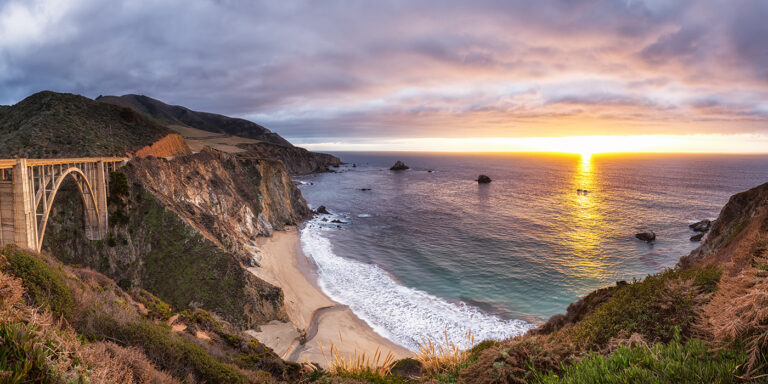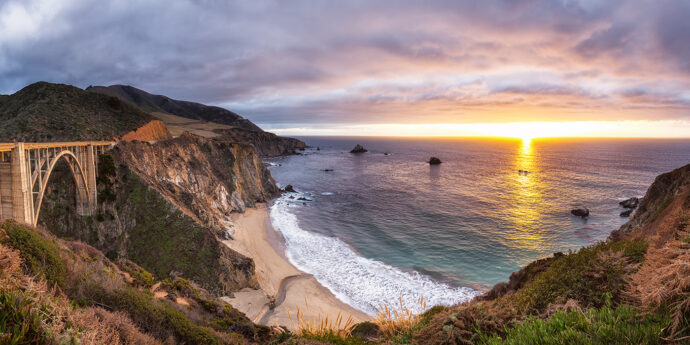 Spanning 90 miles between Carmel-by-the-Sea and San Simeon, Big Sur's hiking trails, old-growth redwood groves, and 80-foot waterfall draws travelers seeking to enjoy beautiful scenery along the Pacific Ocean. The area's unmatched beauty leaves travelers awe-inspired.
8. San Diego
Perfect southern California weather and the tastiest Mexican food are two bonuses of visiting San Diego. Guests also enjoy the San Diego Zoo – considered one of the top in the US – or the U.S.S. Midway Museum on an aircraft carrier. And how about long beach whale watching? San Diego's fun doesn't end when the sun goes down. Sunset Cliffs Natural Park provides views of the sun setting over the Pacific Coast.
9. Death Valley National Park
Visiting Death Valley National Park is a unique experience, especially considering that it's the lowest, hottest, driest place in the United States, with a daytime temperature averaging 120 degrees in the summer. However, visiting in early spring or late fall offers a one-of–a-kind experience, including auto tours or hikes, stargazing at Mesquite Flat Sand Dunes, or learning more about the area's history and geology at the Furnace Creek Visitor Center.
10. San Francisco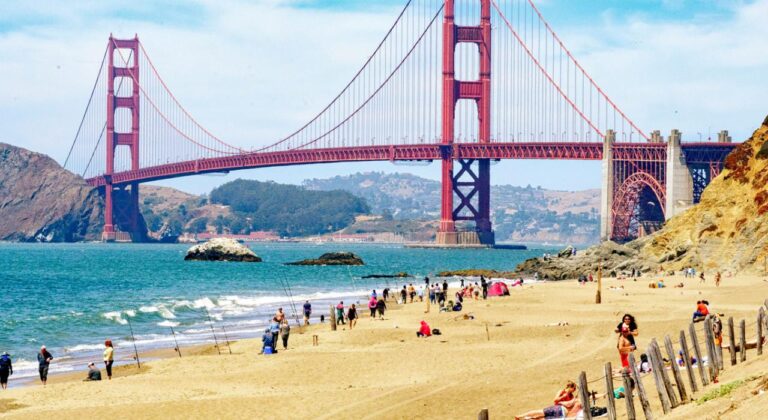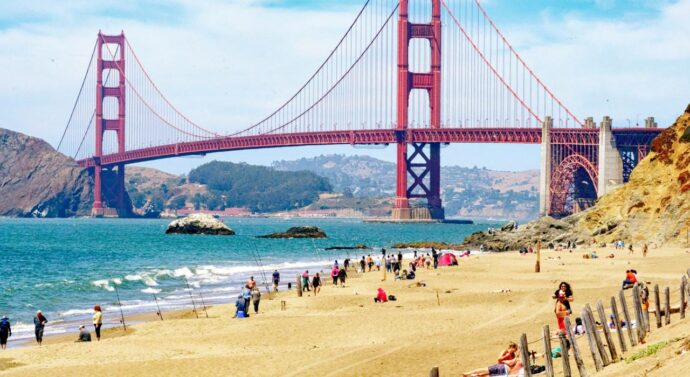 A "culturally eclectic" city known for the iconic Golden Gate Bridge, Fisherman's Wharf, and Alcatraz Island, San Francisco is bustling with activity. Visitors spend their days exploring on cable cars, taking selfies in front of the Full House house, or dining in Michelin-starred restaurants. Art and music never take a backseat, with chances to enjoy both at every turn.
11. Sequoia National Park
Stand aside towering sequoias along the western slope of the Sierra Nevada mountain range in central California, where you can explore The Giant Forest. The centerpiece? The General Sherman Tree, the largest in the world by volume, among more than 8,000 trees that stand as tall as 26 stories on average.
12. Monterey
Nestled on the picturesque central coast of California, Monterey is a historic town that exudes a unique charm and timeless beauty. Steeped in rich history and influenced by its Spanish and Mexican heritage, Monterey offers visitors a glimpse into the past with its well-preserved architecture, historic buildings, and quaint streets.
Explore the iconic Cannery Row, once a bustling sardine canning district and now a vibrant waterfront area filled with shops, restaurants, and galleries. Immerse yourself in the marine wonders at the Monterey Bay Aquarium, renowned for its captivating exhibits and stunning ocean views. Stroll along Fisherman's Wharf and savor fresh seafood while taking in the sights and sounds of the harbor.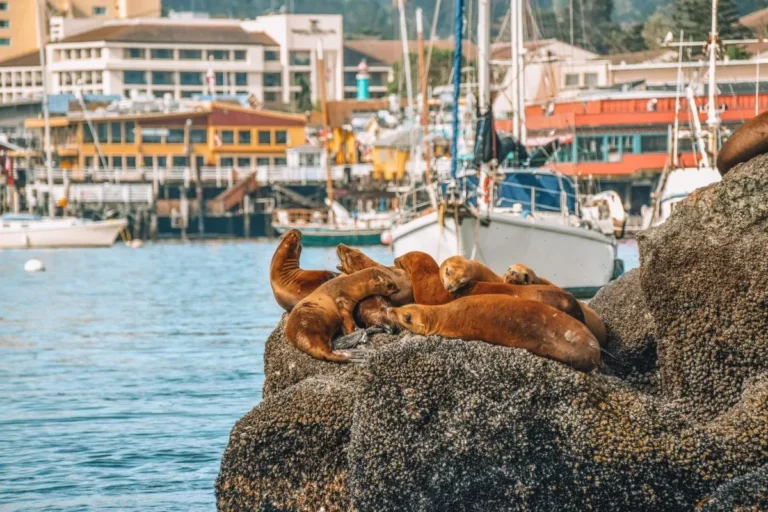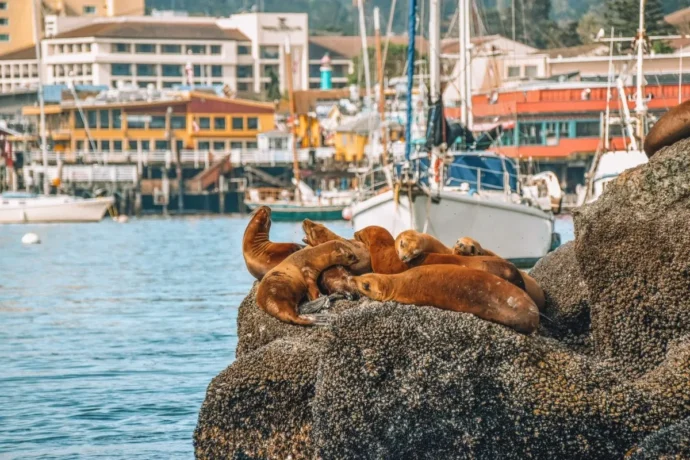 Conclusion
California is a treasure trove of incredible travel destinations that offer something for every kind of traveler. From the iconic cities of San Francisco and Los Angeles to the stunning natural wonders of Yosemite National Park and the beautiful beaches of Santa Barbara, California has it all. Whether you're seeking vibrant city life, outdoor adventures, cultural experiences, or simply a relaxing beach getaway, this diverse state has something to offer.
Each destination has its own unique charm and attractions that make it worth exploring. Whether you're exploring the stunning coastline, hiking through majestic mountains, immersing yourself in the rich history and culture, or indulging in the culinary delights, California will undoubtedly leave you with unforgettable memories. So pack your bags, hit the road, and embark on an adventure of a lifetime as you discover the best travel destinations that California has to offer.