Water sports are as popular as ever despite the ongoing situation in the world. What is more, considering how little people managed to travel last year and these few months of 2023, it is understandable to expect an increased interest in numerous watersports and other beach activities.
One of the most common ones is paddle boarding. As it offers a little bit of something for everyone, no matter if you are looking for a relaxing time or searching for a few waves to catch, this fun activity ensures good times for the whole family.
Modern iterations also include workout and yoga based paddle board sessions meaning literally anyone can take part. Whatever your ideal day at the beach may be, there is a thing or two worth knowing about inflatable paddle boards. You should also be familiar with the best models currently on the market if you are to enjoy a relaxing afternoon with your loved ones. Pay close attention to this guide and make sure to check out standuppaddleboardworld.com to find out additional information.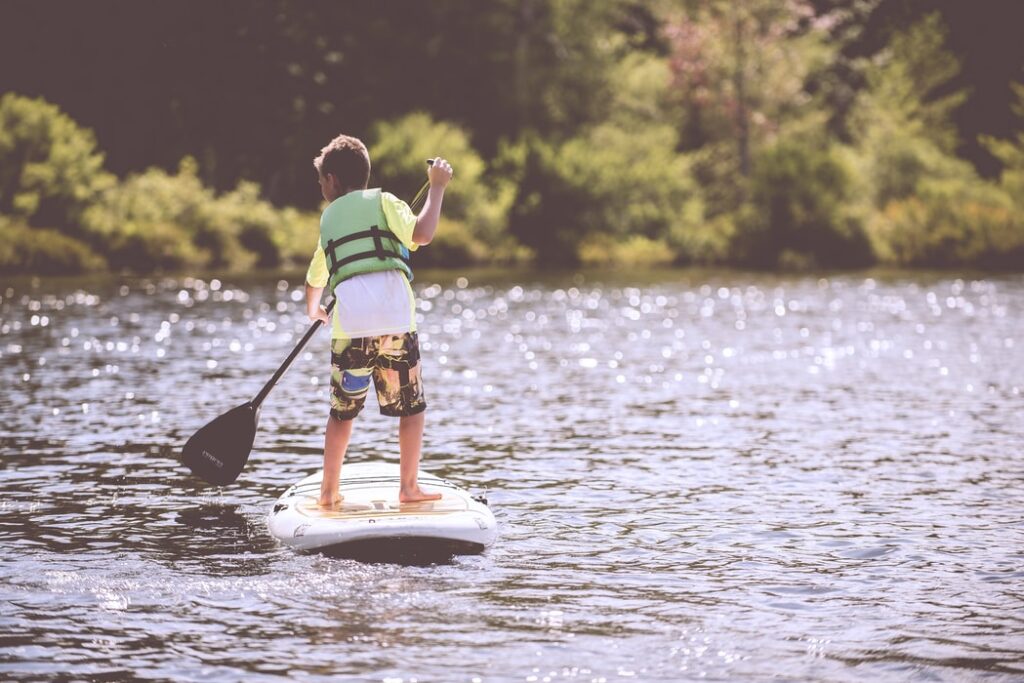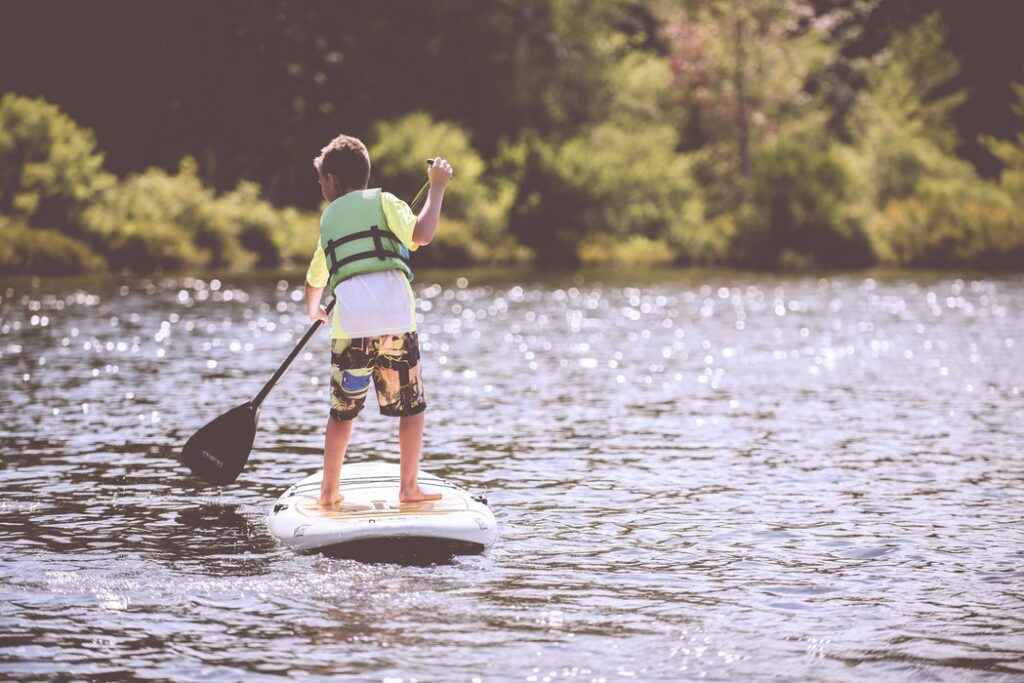 Things to Know
Just like any other piece of equipment that is used for a specific thing, there are numerous factors to consider when choosing the right model for you. From the shape of the board to the proper length, we will help you get familiar with the different aspects to prepare you for your first paddling session. Volume and weight capacity depend on the user, but both also depend on the hull and length of the board.
Hulls
The body of the board, also known as the hull, determines how it will actually perform in the water. Two varieties exist, planning and displacement hulls. Hybrid designs also exist but they are more oriented towards professional and experienced users and combine the best things of both.
Planning hulls are wide and flat and the best option for relaxing, leisure paddling, surfing, whitewater, and yoga.
On the other hand, displacement hulls are narrower and pointed and a much better option for more active and fitness paddling like racing and touring.
Length
Short, medium, and long paddle boards exist. Shorter ones are under 10 ft. and perfect for surfing and for the kids. Medium are from 10 to 12 ft. and are best the all-around use and yoga. Lastly, from 12 ft. 6 inches to 14 ft. are meant for fast paddling and longer touring. Short models are almost exclusively planning hulls, while medium and longer are mostly displacement.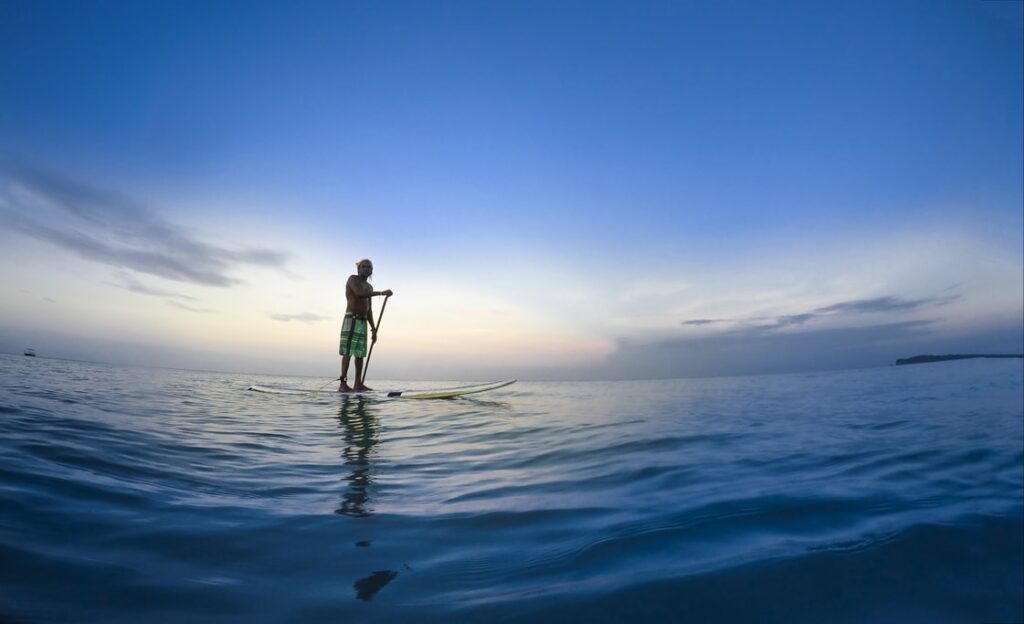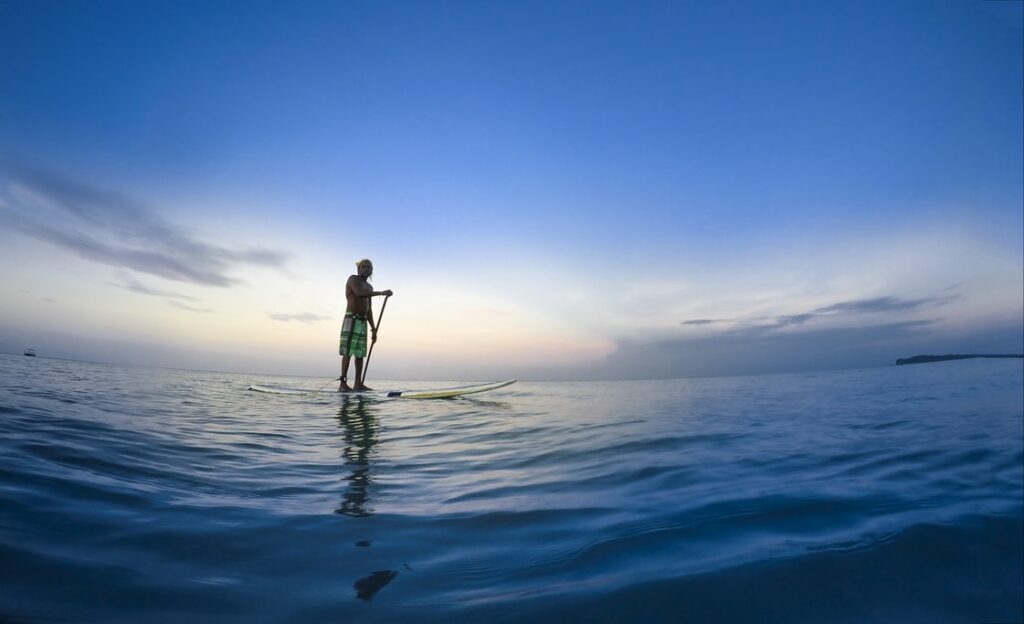 Why Inflatable?
Inflatable boards are more convenient if you have limited storage space. They are also perfect for traveling and hiking because you can always easily pack them no matter the destination. For whitewater paddling, they are much better too due to the rocks and logs. Lastly, they are more comfortable and soft which is great for relaxing and yoga. For all of these reasons, inflatable models are much more useful and easier to deal with than solid boards. Go solid only if you care about the performance, enough storage, and increased stability. Living close to the beach probably means you can get a solid one.
Accessories
Most paddle boards include fins towards the back end. A single fin, a 3-fin, or a 2+1 setup is available. Single fins provide better tracking and less drag. Setups of three identical fins are also called thrusters and allow more tracking and control during surfing. Lastly, the 2+1 setup has one larger center fin and two smaller on each side. They are also good for surfing.
A wide variety of extra equipment exist, including bungee straps, mounts, paddles, paddleboard clothing, leashes, car racks, and bags. Depending on what you need in terms of carrying and traveling, and how experienced you are, you can opt to purchase all or none of these.
Best Inflatable Boards
In the next section there will be words of the best inflatable models on the market right now.
BlackFin Model X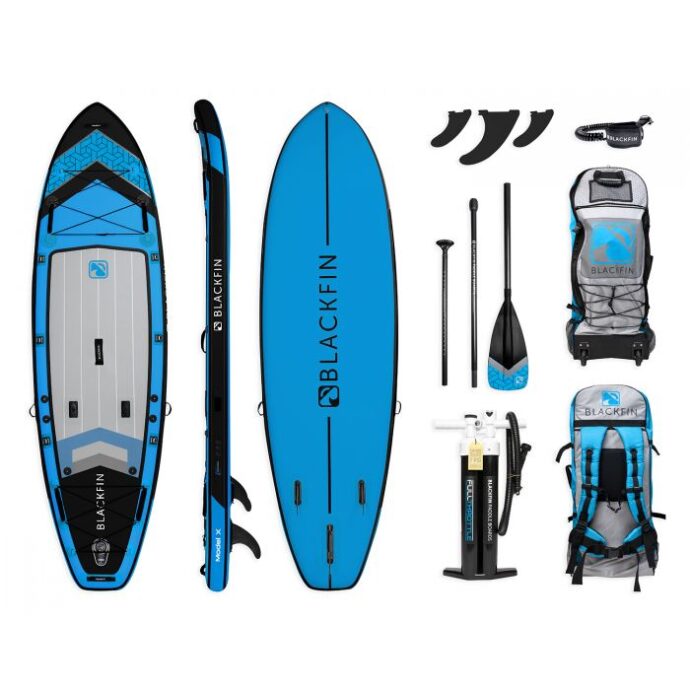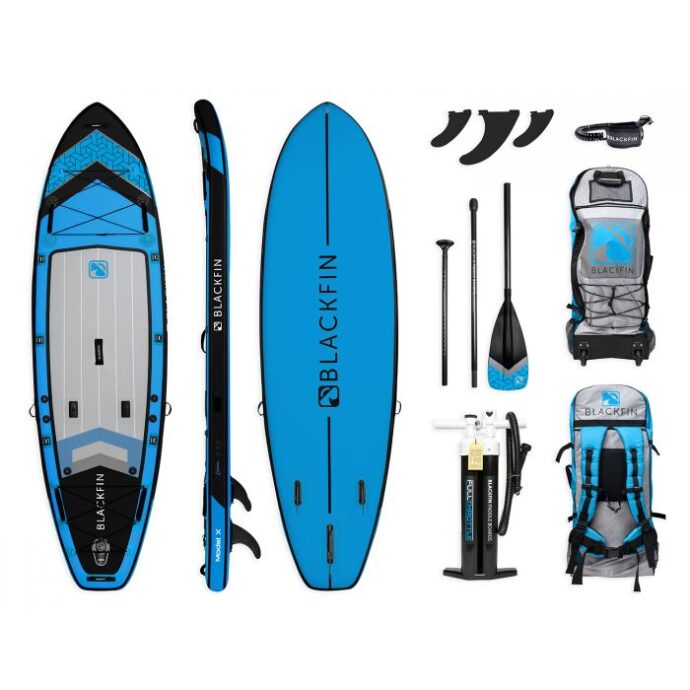 For maximum stability, this high quality choice is both durable and capable of enduring high weight. It has carbon fiber rails, numerous d-rings, as well as action mounts. A 2-year warranty is included and it comes with a pump, leashes, a paddle, fins, and a bag. It is 10' 6" long, 35" wide, and 6" thick. It weighs 27 lbs. and can withstand 450 lbs.
iRocker All-around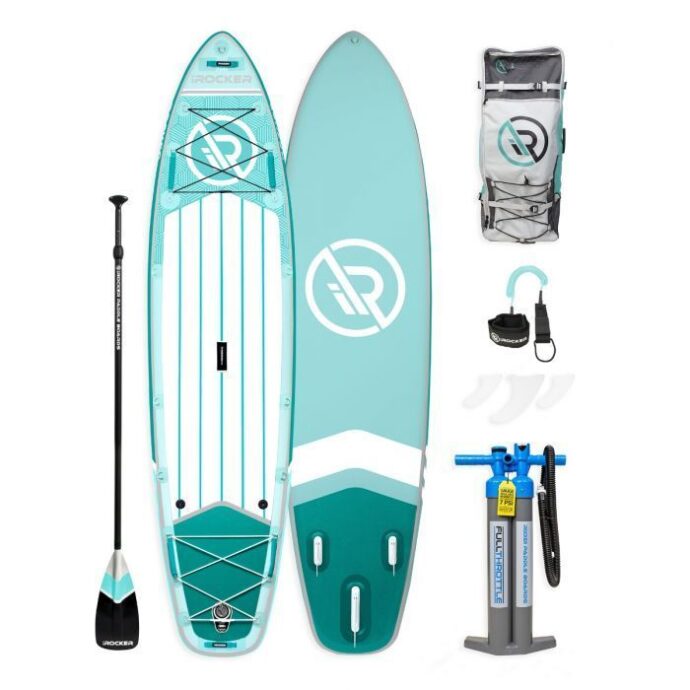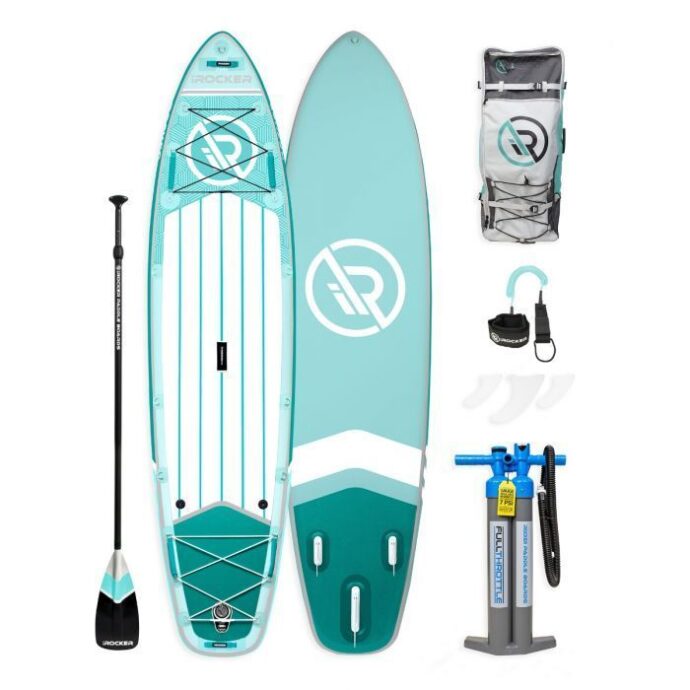 If you need the board that is the best all-around model, which is what most amateur users go for, look no further. It is easy to use, stable, and fun, and offers great performance and accessories. The box contains a pump, a bag, fins, a leash, and two paddles. It measures at 11' in length, 32" in width, and 6" in thickness. It weighs 23 lbs. and can support up to 435 lbs.
Thurso Surf Waterwalker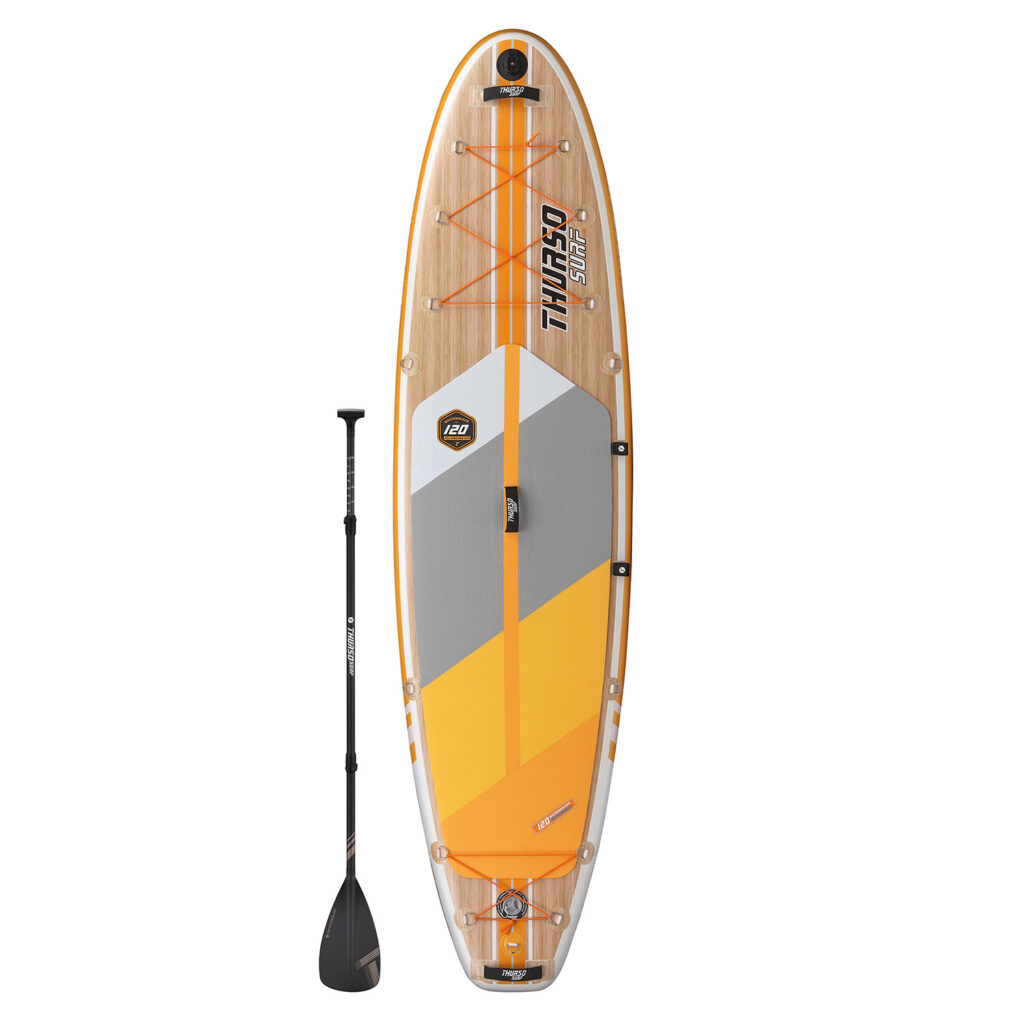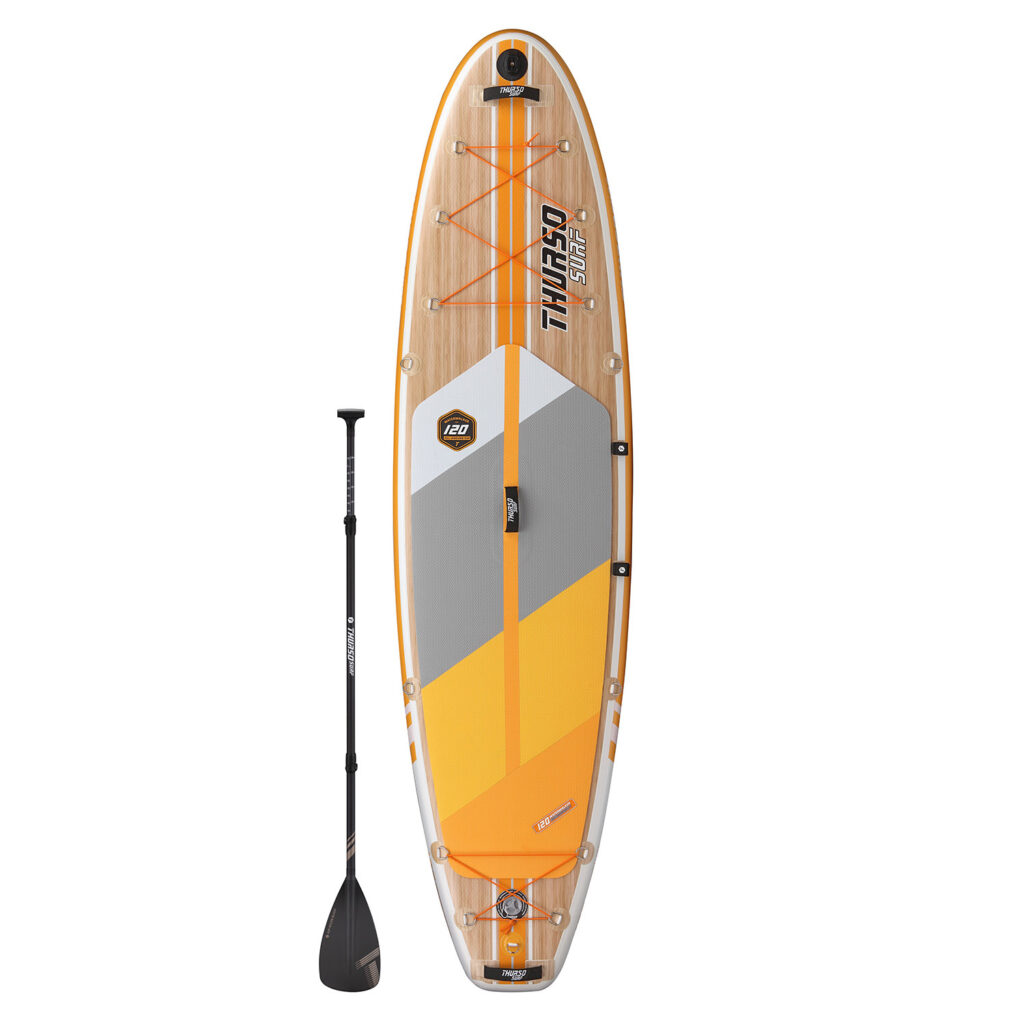 The third board on the list is a fast all-around board that sports a unique shape that is pointed at both ends, as opposed to only the front part being pointy. This gives it more speed. Quality is high and it has carbon rails. Included alongside the board is a Velcro paddle holder, a set of fins, a leash, a pump, and a bag. It weighs 26 lbs. and supports 330 lbs. of weight. The measurements are exactly the same as the previous board on the list.
BlueFin Cruise Carbon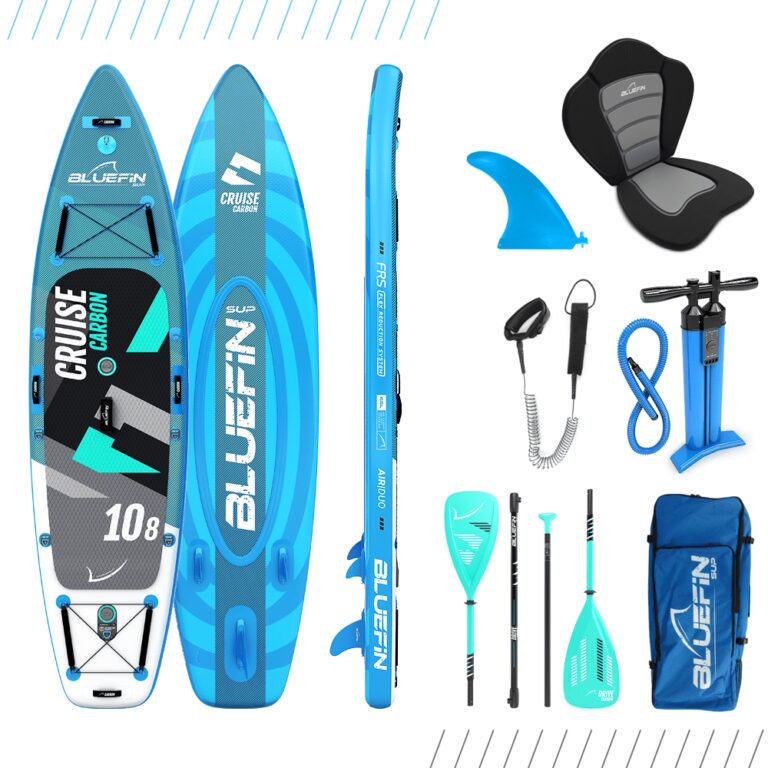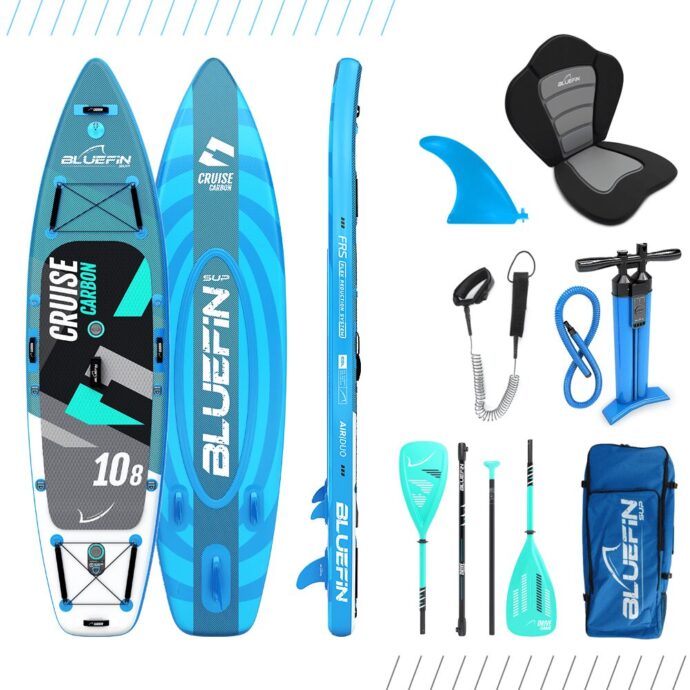 For something a little bit on the rigid side, lightweight, and sturdy at the same time, think about this BlueFin model. It comes with a special kayak seat making it unique on this list. There are also two collapsible paddles included, a pump, a bag, a leash, and a fin. It supports the least amount of weight on the list, only 286 lbs. It weighs 25 lbs. and measures at 10' 8", 32.5", and 6".
Atol 11"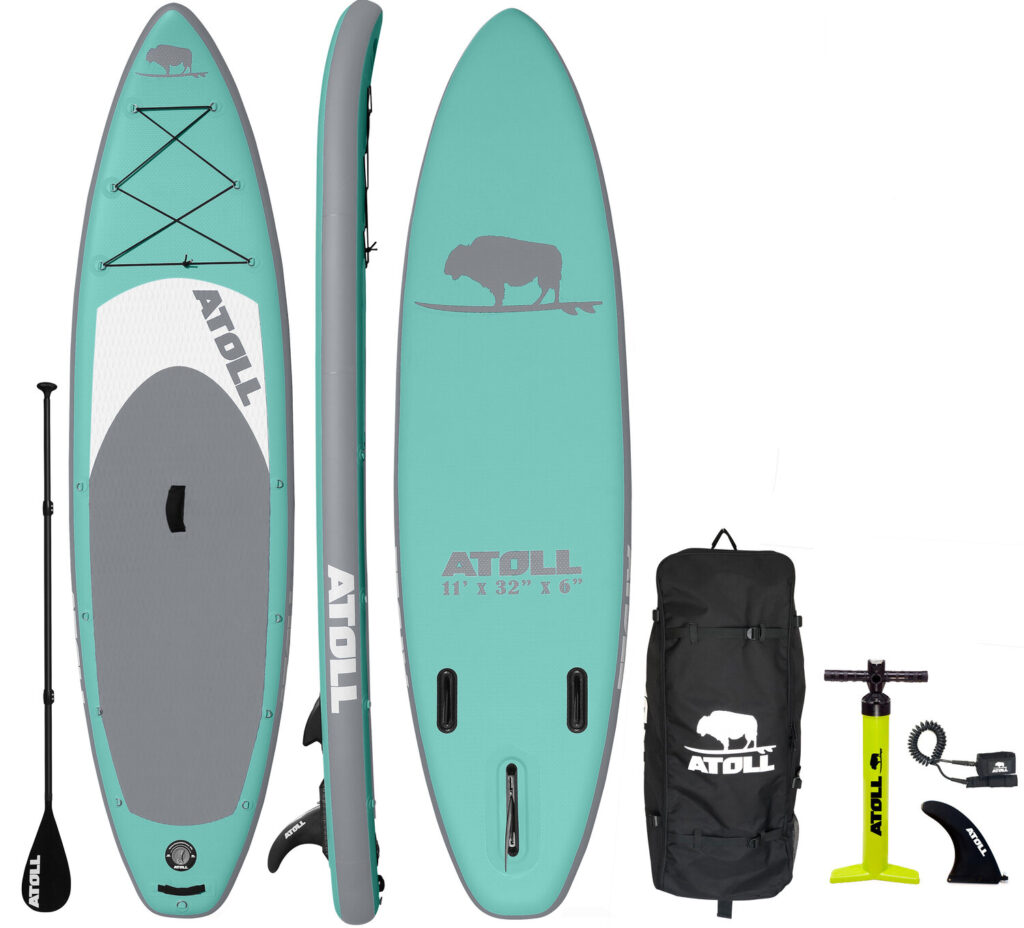 Last but not least, we have the very lightweight all-around board with a ton of d-rings for a wide variety of attachments. Aftermarket fins are easily attachable, the board is stable and easy to use, and a breeze to carry around. Only weighing 19 lbs. it can still withstand 400 lbs. Measurements are 11', 32", and 6" and it comes with standard accessories including fins, a bag, a leash, a pump, and a paddle.