One of the world's most famous series of online slot machines is brought to you by Games Global (a company that acquired multi-award-winning online casino software provider Microgaming in May 2022).
Games Global's 'Mega Moolah' progressive jackpot slots series consists of 17 individual games (16 of which are slots). They are all connected to the same progressive jackpot network at hundreds of fully licensed casino sites.
Take a closer look at these games right here. Plus, find out where you can play to win the Mega Moolah MEGA Jackpot.
Where can I play the Mega Moolah Jackpot slots?
If you want to play the Mega Moolah jackpot slots at licensed online casinos with 100 no deposit free spins or a guaranteed matching deposit bonus when you sign up, go to the official Mr. Gamble website. You can find the latest reviews for several highly recommended online casinos here.
The casinos featured on this site all have 10 or more of the Mega Moolah jackpot slots to choose from. Examples of these sites include Hot Streak Slots, Leo Vegas Casino, Pink Casino, Spinyoo Casino, Space Wins Casino, Dr Slot Casino, and NetBet Casino, to name a few.
What are the Mega Moolah Jackpot slots?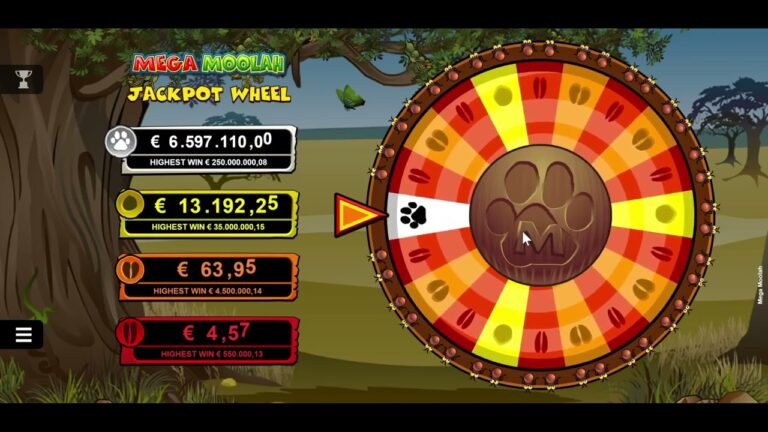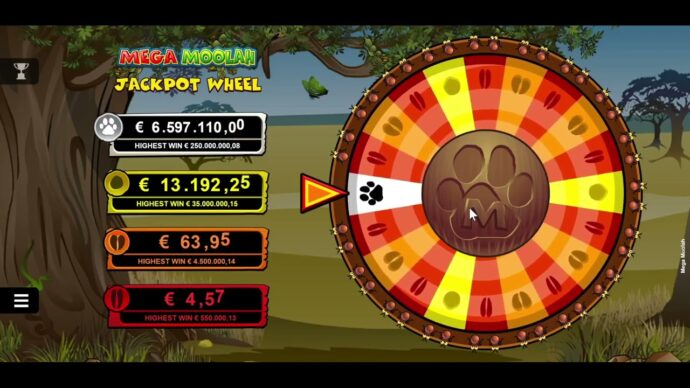 The Mega Moolah Jackpot slots are part of a series of progressive jackpot slots that are all brought to you by Games Global. These games are all connected to the same progressive jackpot network, which links more than 500 fully licensed casino sites around the world.
The first ever Mega Moolah jackpot slot, called Mega Moolah, has been around for twenty years.
It has created numerous multi-millionaires in that time, and some of the biggest winners have won life-changing jackpots from a $/€/$0.25 to $/€/£0.50 spin. Some of these other Mega Moolah jackpot slots have been around for less than a year.
The series consists of the following titles:
Mega Moolah online slot (the first ever instalment that was made by Microgaming, which Games Global recently acquired)
Pots O' Riches: Mega Moolah
Mega Moolah: Goddess
Jungle: Mega Moolah
Atlantean Treasures: Mega Moolah
Juicy Joker: Mega Moolah
Paddy's Pot: Mega Moolah
Fortunium Gold: Mega Moolah
Absolootly Mad: Mega Moolah
Mega Moolah: Isis
Mega Moolah: Lucky Bells
Thunderstruck II: Mega Moolah
Mega Moolah: The Witch's Moon
Gold Factory Jackpots: Mega Moolah
Starlite Fruits: Mega Moolah
Immortal Romance: Mega Moolah
Roulette: Mega Moolah (the only table game from the series)
Land-based Casinos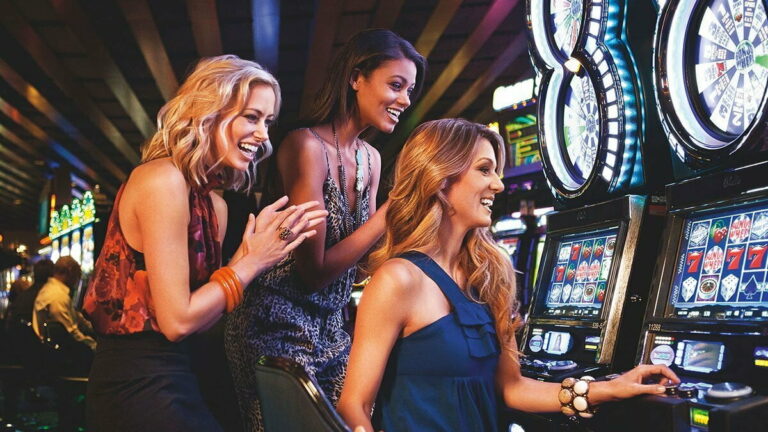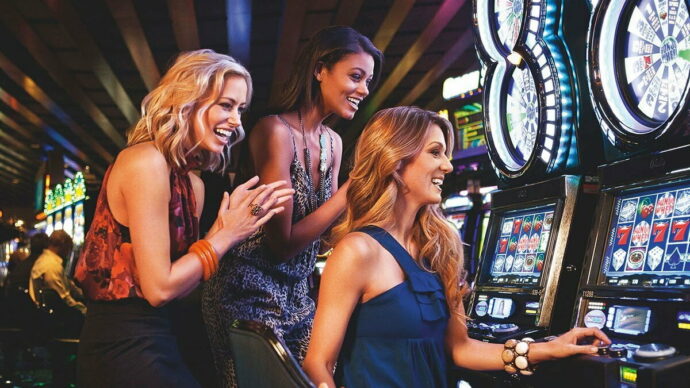 Land-based casinos have long been a popular destination for gamblers seeking a thrilling and immersive gaming experience. These physical establishments offer a unique atmosphere filled with excitement, social interaction, and the opportunity to try one's luck at various games. In this section, we will explore the allure of land-based casinos, highlighting their distinct features and some notable examples.
Atmosphere and Social Interaction:
One of the key attractions of land-based casinos is the vibrant atmosphere they provide. The moment you step into a casino, you are greeted with a bustling ambiance filled with the sounds of clinking chips, spinning roulette wheels, and cheers from winning players. The energy in the air is contagious, creating a sense of anticipation and adventure.
Unlike online casinos, land-based establishments offer the opportunity for face-to-face interaction with fellow gamblers. This social aspect adds another layer of enjoyment to the overall experience. Whether it's striking up conversations at the blackjack table or celebrating a big win together, the camaraderie found in land-based casinos is unparalleled.
Live Gaming Options: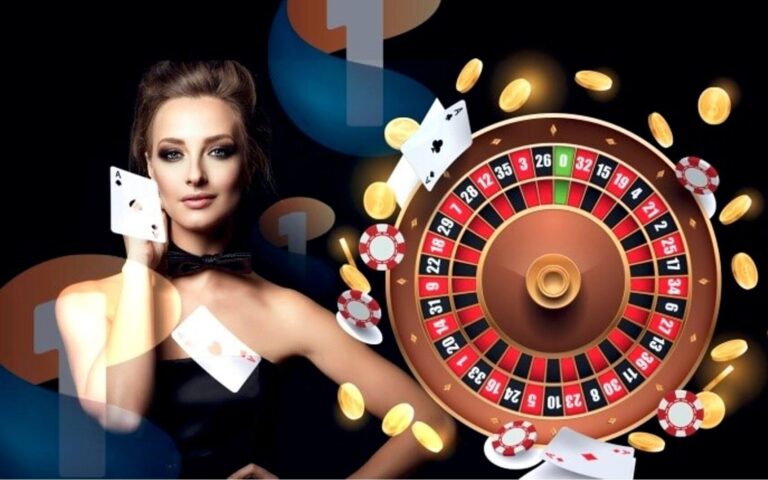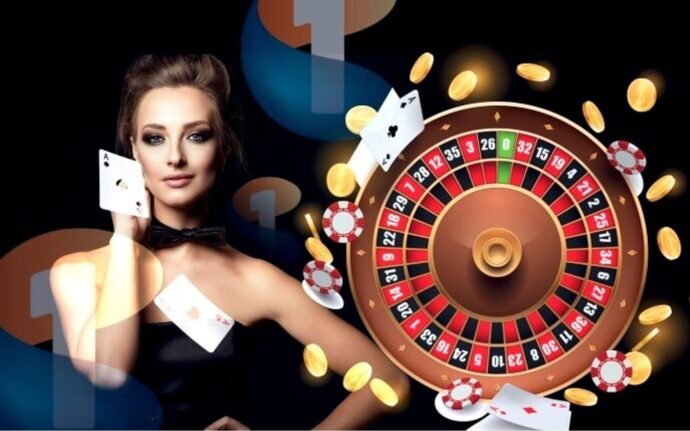 Another advantage of land-based casinos is the availability of live gaming options. These include popular games such as blackjack, poker, roulette, and craps, where players can engage with live dealers or croupiers. The presence of real people dealing the cards or spinning the roulette wheel adds authenticity and excitement to the gameplay.
Live gaming also allows players to observe the actions of other participants, providing an opportunity to strategize and adapt their gameplay accordingly. It's an interactive experience that enhances the thrill of gambling and creates a sense of competitiveness among players.
Additional Amenities and Entertainment:
Land-based casinos often go beyond gambling to offer a wide range of additional amenities and entertainment options. Many casinos feature luxurious hotels, fine dining restaurants, and bars where visitors can indulge in gourmet meals and signature cocktails. These amenities provide a complete entertainment package, making the casino experience all the more enticing.
Furthermore, land-based casinos frequently host live shows, concerts, and performances by renowned artists. From stand-up comedy acts to world-class musical performances, these entertainment offerings add to the overall appeal of visiting a land-based casino. They provide a welcome diversion from the gaming floor and ensure there's never a dull moment.
Notable Land-based Casinos: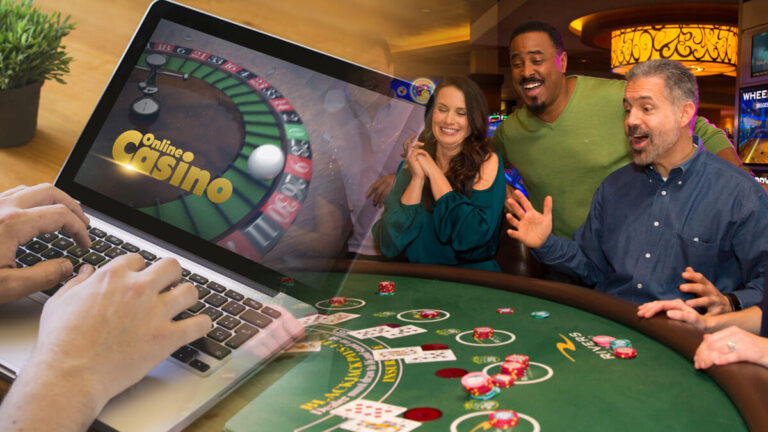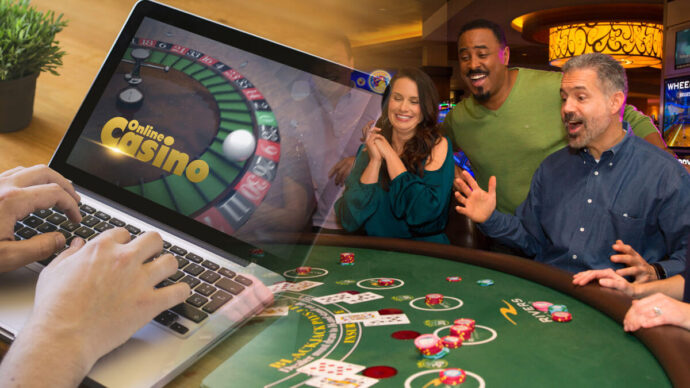 The Bellagio Resort + Casino:

Located in the heart of a bustling city
Offers a wide range of table games and slot machines
Features luxurious accommodations and fine dining options
Hosts regular live performances and entertainment events

Atlantis Casino Resort Spa:

Situated in a picturesque resort destination
Boasts an extensive gaming floor with various game options
Offers a spa, pool, and recreational activities for a complete getaway
Organizes themed nights and special promotions for added excitement

Ceasars Palace:

Known for its opulence and grandeur
Features high-stakes gaming tables and exclusive VIP areas
Houses a variety of upscale restaurants and bars
Hosts prestigious tournaments and events attracting international players
The vibrant atmosphere, social interaction, live gaming options, and additional amenities make visiting a land-based casino an unforgettable adventure. Whether you're a seasoned gambler or simply seeking a night of entertainment, land-based casinos offer a thrilling escape where luck and excitement intersect.
More info about the Mega Moolah Jackpot slots
The MEGA Jackpot is one of four jackpots you can win on any lucky spin in any of the Mega Moolah slots. It's currently worth more than $/€/£5,200,000.00 (and climbing each second throughout the day), and it can drop on any lucky spin.
The Mega Jackpot doesn't ever go below its original seed amount of $/€/£1,000,000.00, and the good news is that it can be won from as little as $/€/£0.25 per spin.
You must be at least 18 years old to play any of the Mega Moolah progressive jackpot slots, and you can enjoy playing them from any modern desktop or mobile device with internet/Wi-Fi connectivity.
To play at any of the licensed casino sites mentioned above, you would first need to register a real money account, which takes less than a minute to do. You can find out how to sign up to these sites by going to the official Mr. Gamble review site.