Barcelona is the capital of Catalonia. It is hardly possible to imagine an even more picturesque and charming city from the first minutes. Millions of tourists come to this place, where the very heart of Spain is ready to receive them with warmth and care for everyone. In these parts, industrial enterprises and companies involved in trade and marketing are surprisingly harmoniously combined. But this is by no means the most important thing. What to see in Barcelona in the first place: people are attracted by the extraordinary beauty of the creations of architecture, which are located literally on every corner. The Mediterranean has become home and home to a huge number of people, and Barcelona in this case is no exception. It is here that El Prat is located, one of the most influential airports in terms of size and the port of Barcelona, ​​included in the 10 most popular of those that exist.
Barcelona Attractions to Explore on Your Own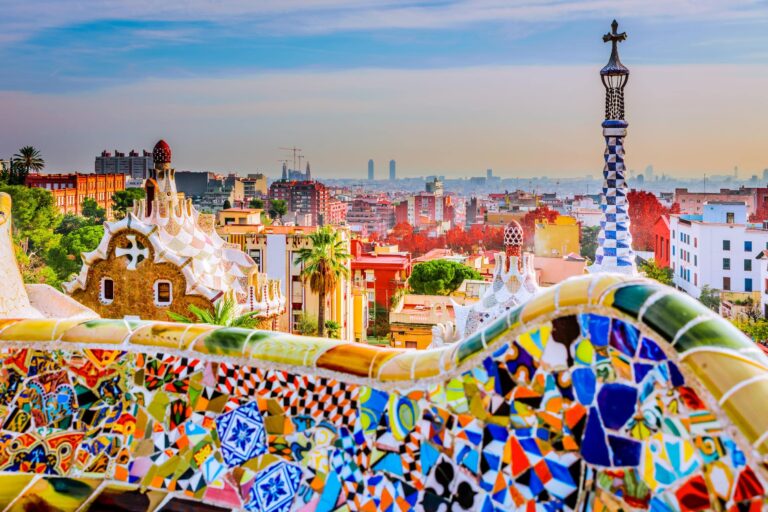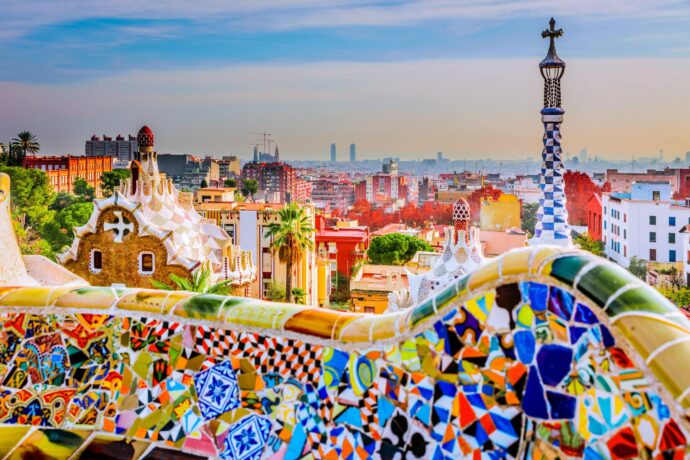 Las Ramblas – Perhaps you should start your journey from this place. The most famous street in Spain is never gloomy, here you can find sweets for every taste, stare at mimes, give a bouquet of fresh fragrant flowers to a loved one. The Rambla is conditionally divided into 5 parts and each of them is full of life and something unusual happens. It is hardly possible to remain indifferent and not participate in exciting events.
The Gothic quarter – this place has absorbed the spirit of the Middle Ages and no matter how much time has passed, it fulfills its role as the central part of Barcelona. The wonderful thing is that, having managed to preserve the atmosphere of the time of the 14th-15th centuries, the quarter acquired its own infrastructure, there are enough cozy restaurants and good shops. The quarter is located next to Rambla and Laietana street.
Barcelona Cathedral – if you want to observe the Catalan motifs that are so close to the native Spaniards, the cathedral is an ideal example. Walking through the Gothic Quarter, it is impossible not to see it and visit its territory. It is worth paying attention to the appearance of the cathedral, it is richly decorated with columns reaching upwards and the same turrets in the form of spiers, and inside there is a sculpture of Christ, which is depicted on the flagship of the Catalan fleet.
Sagrada Familia – The Sagrada Familia Cathedral has become a hallmark of Spain. The creation of the architect Gaudi attracts any tourist who comes to a foreign country with its possessions to see its distinctive features, remember them and take them with them as a memory of the trip.
Park Güell is another famous creation of Gaudi, which was commissioned by Eusebi Güell, who took possession of 62 hectares of land and decided to build his small city on them, which looks like a garden. The plans failed, no one wanted to acquire land in the desert, and for the settlement in the central part could not find funds. Today, everyone can get into Park Güell. All the structures that exist there are full of multi-colored mosaic columns, the entrance to the park is decorated with gingerbread houses and it is here that the flowery lizard, which is the symbol of Barcelona, ​​is located.
Casa Mila and Casa Batlló – these buildings can be safely considered architectural monuments that have been breathed into life. Both mansions have become a UNESCO heritage, and their delightful decoration and associative images that arise when perceiving mosaic weaves will never cease to excite and attract tourists.
Flamenco in Barcelona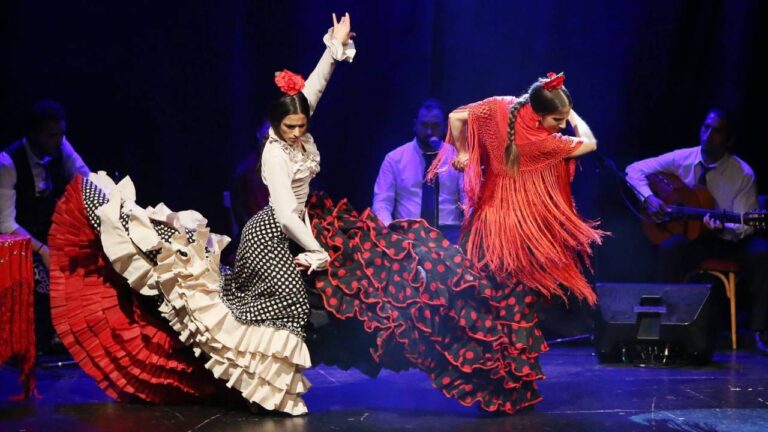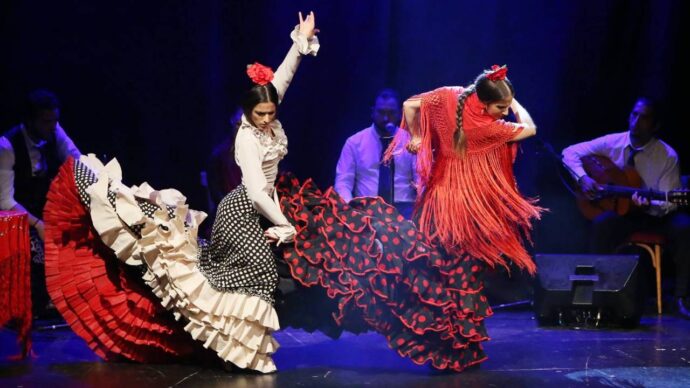 Catalonia has never been the birthplace of energetic flamenco, but despite this, this dance is widely known in these parts and loved by everyone. Spectators who manage to watch it watch a real show with amazing music and songs. Only after the 18th century, when the persecution of the Spanish gypsies ceased, did it cease to be an art that was not recognized and forbidden to be carried to the masses. Today "flamenco show" is almost a part of the obligatory program of visiting guests from all over the world. Everyone is invited to watch the show program called "Pure Blood", which is held in a restaurant called Villa Alexandr, located 100 km from Barcelona in the city of Salou. Or head to the heart of the Ramblas for the Tablao Flamenco Cordobes show, where a whole family in a row in their own restaurant arranges a show program every day to the delight of the audience and themselves. Anyone can order a dinner in addition to the observed spectacle, or a drink of their choice. Also, you can check coffee shops at https://cannabisbcn.com/.
Here you can read detailed guides about how to find and enter such places.
The Magic of Barcelona at Night
Of course, evening Barcelona is flamenco, which you can go on your own or as a guided tour. But if you want to be enchanted as much as possible by the beauty and magic of this country, which not only abounds with bright colors and unimaginable buildings during the day, but also at night does not cease to be a real gem and a place for vibrant social life, you should go to the embankment or Passio De Boulevard Gracia, which is deservedly considered one of the most fascinating streets in Barcelona, ​​​​where all the necessary facilities are within walking distance. The mountains of Montjuic and Tibidabo invite you to climb to their viewing platforms and see the evening Barcelona in all its richness and unsurpassed. And, of course, it is worth taking a look at the Singing Fountain – a real extravaganza, where light special effects,
Outskirts of Barcelona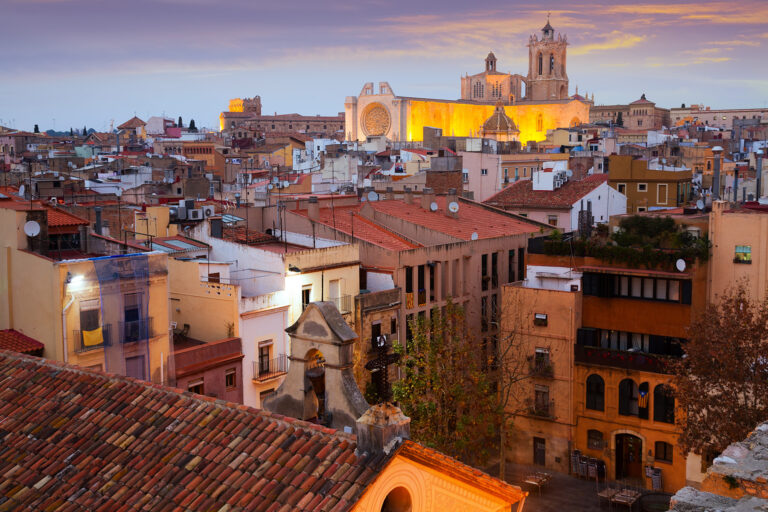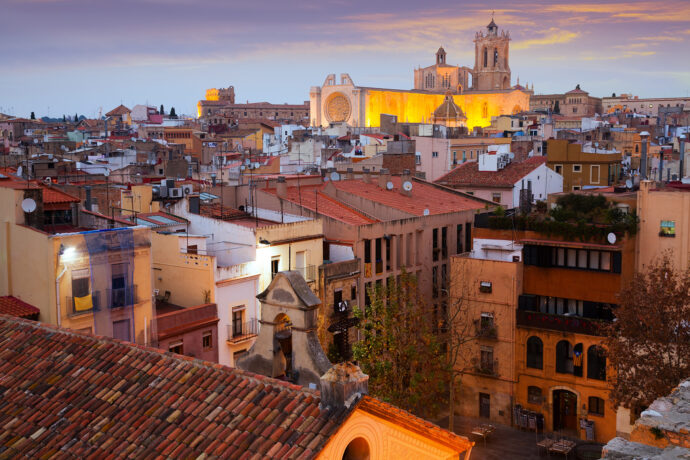 Speaking about the surroundings of Barcelona, ​​it is even difficult to imagine how many places you can and should visit while in these parts. During the day, you should definitely go to the theater-museum of Salvador Dali in Figueres and Cadaques – a small town located nearby, this is where the Dali house-museum is located. Also from the unusual sights there is an opportunity to visit the Garrocha Volcanic Zone, among the volcanoes of which there are ancient settlements. Take a look at the Romanesque monasteries of San Miquel del Fay nestled in the mountains. And see with your own eyes the main spiritual attribute of the Catalans, the mountain monastery of Montserrat. Interested in barcelona weed club? Check our website for more info.
Despite the endless architectural buildings and sights that the sunny Spaniards are proud of, Spain itself is a very diverse and multifaceted country. Being in this area, it is impossible to ignore the peculiarities of the cuisine and not taste the local wine. In these places, whole excursions to wine farms are offered, where good-natured and friendly owners are always ready to tell about their little secrets and arrange a tasting. Special attention is paid to the underwater fauna with a visit to the breathtaking aquarium of Barcelona or the Maritime Museum, there is a great opportunity to independently master a new kind of water sport. And finally, what sometimes almost bothers tourists in the first place, who need to take a piece of impressions with them for themselves and their loved ones, is shopping.