Growing businesses need software to help them succeed. But with so many small software development companies, it can be tough to know where to start. When choosing a small software development company, you should focus on their experience, reputation, and the ability to communicate with them in the right way.
It can be a crucial decision for your growing business. We will introduce you to some of the best small companies that will help you bring your commerce to the next level.
1. Perfsol Company
Perfsol specializes in fintech software development and has developed several custom fintech solutions for its clients. The company also offers various other software development services, including web application development, mobile application development, enterprise software development, and cloud-based solutions.
The company provides experienced software developers with the latest tools and technologies. The company also strongly focuses on quality assurance, and its software development projects are subject to rigorous testing. Perfsol Company is committed to providing its clients with high-quality software solutions that meet their needs.
It is a reliable and trustworthy software development partner. If you are looking for a software development company to help you bring your ideas to life, Perfsol is a great option.
Here are some of the available services:
Fintech software development
Web application development
Mobile application development
Enterprise software development
Quality assurance
Project management
Consulting
2. eSparkBiz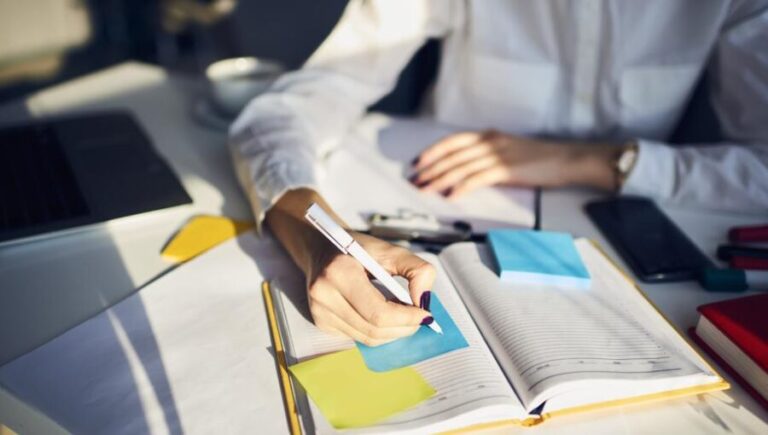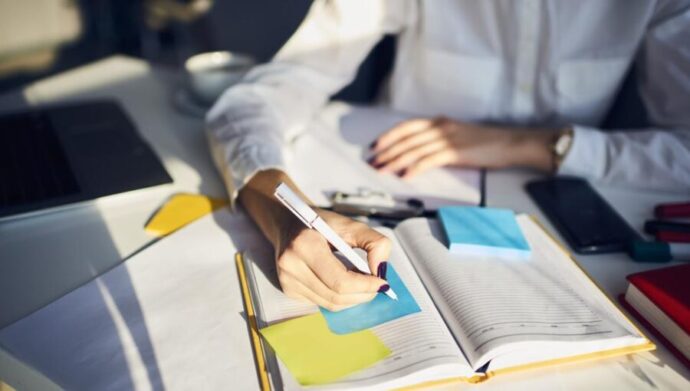 The company represents a vibrant and innovative digital solutions provider that strives to unlock the full potential of businesses in the digital realm. With a team of talented professionals, they offer a range of services encompassing web development, mobile app development, and software solutions. From startups to established enterprises, eSparkBiz has built a reputation for delivering top-notch development services tailored to each client's unique needs.
What sets eSparkBiz apart is its uncompromising commitment to excellence. Their approach to development is rooted in understanding the client's vision and translating it into a robust, user-friendly digital product. Their skilled developers harness the latest technologies and frameworks to craft seamless, scalable, and visually captivating solutions.
3. SmartSites
This leading digital marketing and web development company empowers businesses to achieve remarkable online success. With a team of seasoned professionals, they offer a comprehensive suite of services, including website design, search engine optimization, pay-per-click advertising, and social media marketing.
Their mission is clear: to drive results. Their development approach focuses on creating visually stunning websites that captivate visitors and deliver an intuitive user experience. Blending creativity with functionality ensures that every website they develop becomes a powerful marketing tool for their clients.
What sets SmartSites apart is its data-driven approach. They meticulously analyze market trends, conduct competitor research, and identify target audience demographics to craft tailored digital strategies. Then, with a keen eye for detail, their developers optimize websites for maximum visibility in search engines, ensuring businesses gain a competitive edge.
4. Belitsoft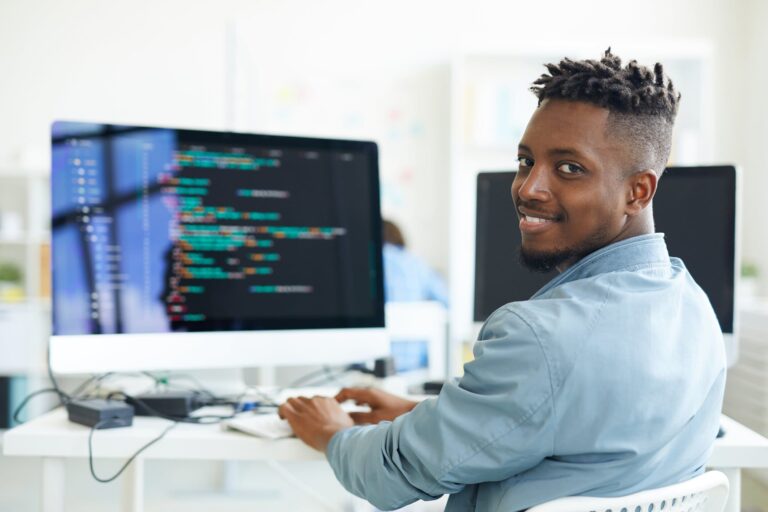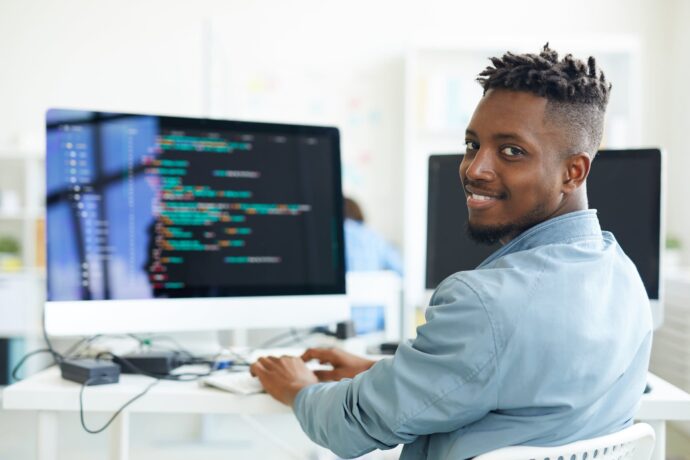 Belitsoft is a renowned software development company specializing in crafting custom software solutions to empower businesses across industries. With a team of experienced developers and engineers, they have successfully delivered cutting-edge software products that drive efficiency and streamline processes.
The enterprise expertise spans various domains, including healthcare, finance, e-learning, and more. Their developers are following the most recent trends and solutions to provide clients with the best outcomes. Through continuous collaboration and transparent communication, Belitsoft ensures that clients are involved at every stage of the development process.
5. Simpalm
With a team of skilled developers and designers, they create bespoke mobile applications that enhance user engagement, drive customer loyalty, and boost revenue. Simpalm's track record speaks volumes. They have successfully delivered mobile apps across various industries, including healthcare, finance, e-commerce, and more.
In addition, their expertise in developing both iOS and Android applications allows businesses to reach a wider audience and maximize their mobile presence. Meticulous planning, agile methodologies, and rigorous testing characterize the development process. Their team collaborates closely with clients to understand their objectives and translate them into functional and feature-rich mobile apps. Leveraging the latest technologies and frameworks ensures their solutions are robust, secure, and future-proof.
6. Webdew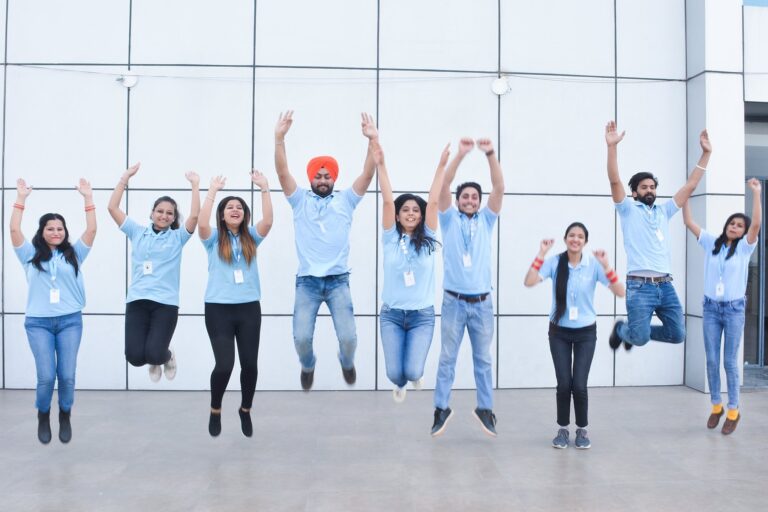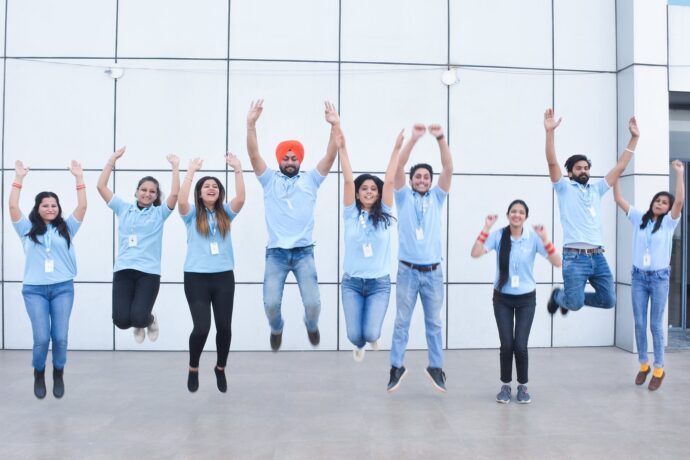 This is a creative agency that excels in crafting visually stunning designs and engaging user experiences. Their expertise spans web design, branding, video production, and digital marketing. With a team of talented designers and marketers, Webdew has helped numerous businesses elevate their brands and make a lasting impact in the digital landscape.
They understand that every brand has a unique narrative and use design elements to communicate that story to the target audience effectively. From captivating visuals to intuitive navigation, Webdew creates websites and brand identities that leave a lasting impression.
By blending aesthetics with purpose, Webdew creates designs that look great and drive conversions and business growth. Clients who have worked with Webdew praise their ability to capture the essence of their brand and translate it into a visually compelling digital presence. With careful attention to detail and dedication to delivering exceptional results, Webdew has become a go-to agency for businesses seeking to establish a strong online presence.
7. Appstudio
They understand that a great app goes beyond functionality and technical details. So, through thorough user research and iterative design processes, Appstudio creates apps that meet business objectives and delight users with their intuitive interfaces and smooth interactions.
Appstudio's development approach is driven by collaboration and transparency. They involve clients at every process stage, from ideation to deployment, ensuring that the final product aligns with their vision. Whether it is a startup looking to disrupt the market or an established business aiming to enhance its mobile presence, Appstudio is a reliable partner for turning ideas into successful mobile applications.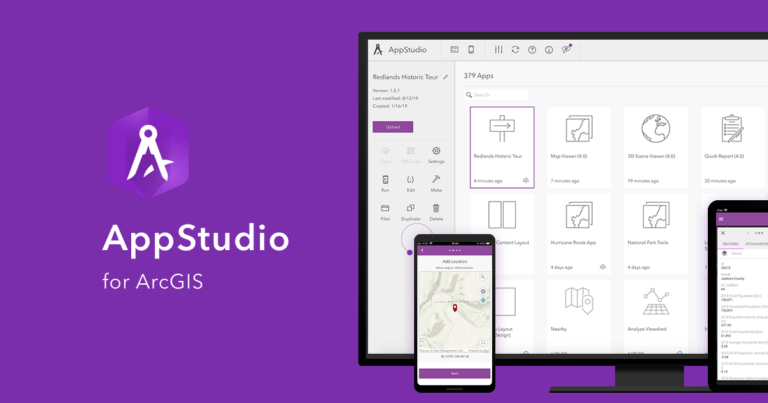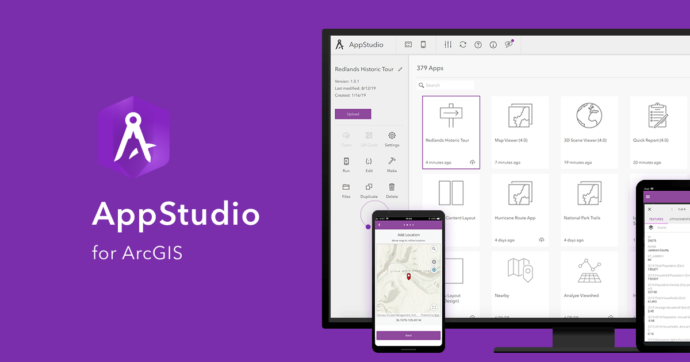 Last Words
Each company brings a unique approach and expertise, whether it is unlocking digital potential, driving digital success, empowering businesses through custom software, mobile solutions, innovative design, or transforming ideas into apps. It is up to your needs and preferences when it comes to the right choice.