In today's world, you never know when danger could be lurking right around the corner. As the head of a family, it's all the more important to protect your loved ones from danger. However, like all things in life, there's a fine line between doing your job and being overprotective. The aim of this article is to introduce you to effective ways to protect your family within reason.
By following the tips in this article, you'll be able to better protect your family and yourself in an emergency situation. And once you feel more prepared for anything, you'll rest easier at night knowing that you're able to care for your loved ones.
1. Invest in a Home Security System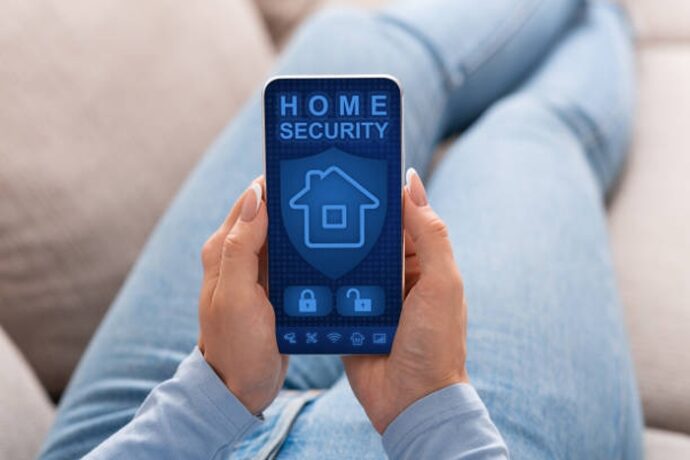 One of the advantages of modern technology is the many home security devices available. Long gone are the days of needing to hire a professional to install a cumbersome alarm system. Instead, there are smart security systems that allow you to monitor your home at all times.
For example, a smart doorbell is a straightforward security device that keeps tabs on your front door. This way, you'll always know who's at your door before you answer it. In case anyone trespasses on your property, you'll have video evidence that they were there.
Additionally, there are smart floodlights and DIY alarm systems with optional professional monitoring. Comparatively, you'll save yourself some bucks by taking the DIY route along with monthly professional monitoring since it's better than committing to an expensive annual contract.
2. Choose Your Locks Wisely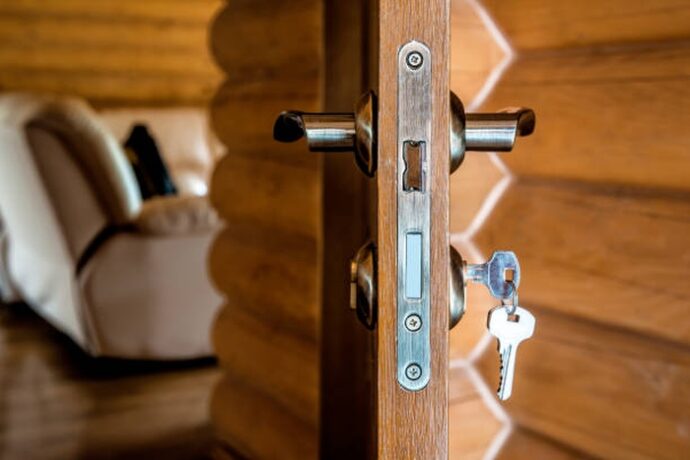 Locks are what separate you from the outside world. Skilled thieves have the ability to pick cheap locks. Moreover, a thief can easily cut through a cheap padlock. For this reason, it's important to choose wisely when selecting the locks that you use around your home.
This starts with your front door. First, choose a deadbolt from a reputable brand that has a high-security cylinder. Second, invest in high-security padlocks for outdoor sheds, lockboxes, and anywhere else you currently use a padlock.
Third, take the time to choose a secure gate lock and/or garage door opener. The main point here is to look at your locks as a one-time investment that you can count on without worry. After all, locks aren't something you should ever have to worry about.
3. Invest in a Legal Firearm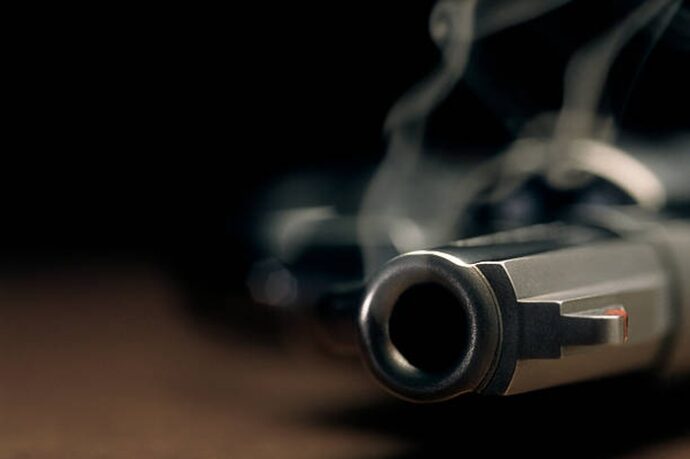 When you invest in a legal firearm to protect your family, there's absolutely nothing wrong with it. In the event of a home intrusion, a firearm offers the highest level of protection. If you have a love of guns, you might even consider building a gun of your own by visiting, https://www.80percentarms.com/80-jigs/.
The key is to know the best way to secure your firearm to ensure that no one but you or your significant other can access it.
This goes back to the same idea behind choosing good locks for your home. In this case, you want to stick with a reliable gun-safe manufacturer. Anti-Theft Boss provides a great guide to choosing the best quick-access gun safe. The advantage of a nightstand gun safe is that it allows for quick access in the dark.
When choosing a quick-access gun safe, check to make sure that it allows for reliable access in the dark. Plus, you want to ensure that it allows for stealth access without any beeping sounds that could alert burglars. Once you choose your safe, always take the time to practice using it, and that's it. Once you're comfortable using it, you'll forget that it's even there until you need it.
4. Get Life Insurance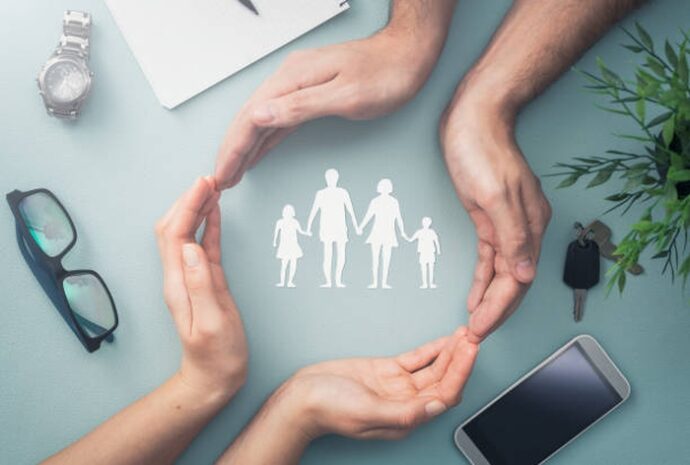 One of the most important ways to protect your family financially in case something ever happens to you is with life insurance. While this is something that no one ever wants to think about, it's also something that all heads of families must consider.
If you currently don't have life insurance or don't feel comfortable with your current plan, then it's time to get it in check. In addition to adequately ensuring your family's financial future, it's just as important to have a will in place.
Once you complete both of these steps, you'll have the confidence of knowing your family is always going to be financially secure. Similar to owning a reliable gun safe, good life insurance is something that you forget is there until it's needed.
5. Get in Better Shape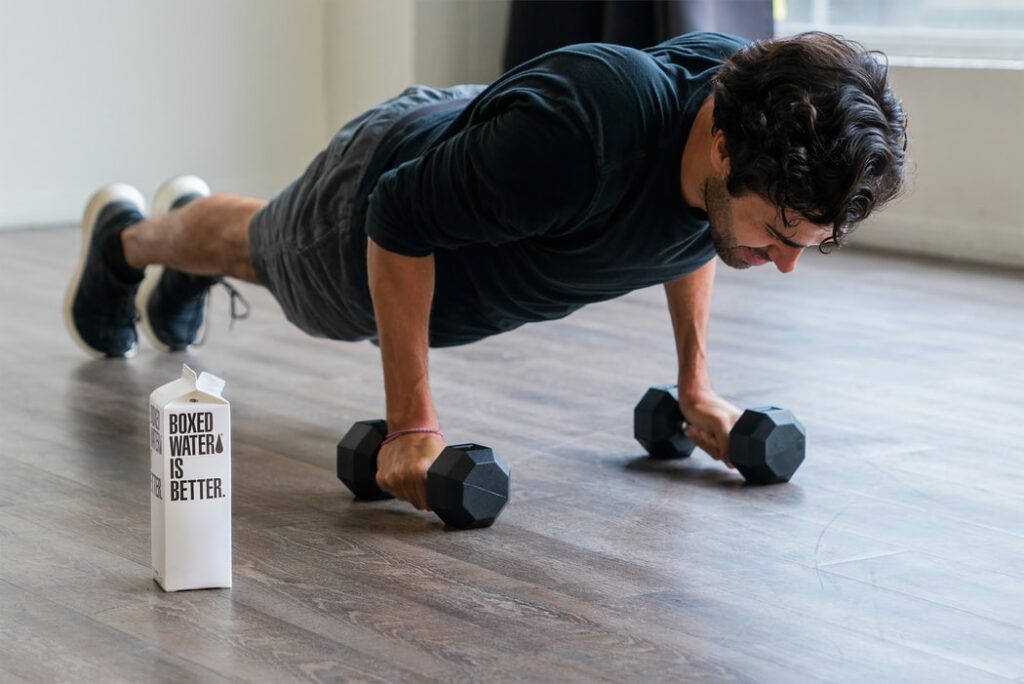 Lastly, never let yourself go. Someone who is out of shape with bad posture is someone who is more likely to become a victim. This doesn't mean that you need to be a gym rat, but it does mean that you should have an exercise schedule in place to stay in shape. Additionally, you want to work on your posture and your confidence when speaking to others.
Someone who appears confident and takes care of himself is someone who is less likely to become a target. Plus, there's always the opportunity to go a step further by learning basic self-defense. Who knows, you might even find a new passion by learning self-defense. Once you pick up that skill set, you'll assuredly feel more confident when it comes to protecting your family.
The key takeaway here is to consider how others perceive you. You don't have to look like the Chris Hemsworth version of Thor, but you should at the very least stay in shape. Beyond being able to better protect your family, you'll also be a more positive influence on your children.
Closing Thoughts
Protecting your family is serious business, and these ways to protect your family are some of the best available. If one thing is for sure, your family's security should never be put on the back burner. So if you're lacking in any of the areas mentioned above, it's time to set aside some time now to develop a plan and put it into action.
Because once you do, you'll feel more accomplished as the head of your family and rest easier knowing that you took the necessary steps to protect your family. All in all, there's no reason to go overboard when protecting your family, but using common sense and taking initiative never hurt anybody.