Yunnan is a very large province located in the southwest of China. This province is about 150,000 sq mi. This is a huge piece of land and you can find hundreds of villages, cities, and many other interesting locations. There are so many landmarks, temples, mountains, forests to visit, and landscapes to see. If you plan on traveling to Yunnan, you will probably need to craft some kind of plan or guide. However, whatever you planned, there is one place that you have to visit. That place is called Lijiang.
It might not be the most popular city, village, or temple in this province, but there are so many things you could see here. It is an underrated old town that everyone should visit. It is even a UNESCO World Heritage Site. That definitely means something, right?
If you cannot seem to decide whether you should put Lijiang on your must-see visit when backpacking in Yunnan, here are some things that might convince you otherwise.
The Old Town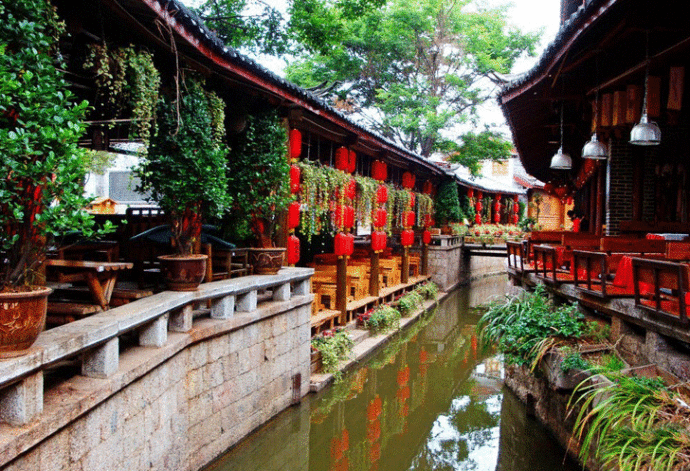 If you do plan to visit this city, there is one thing that you have to do. You have to visit the UNESCO world cultural heritage site. That site is the entire Lijiang Old Town. Why is the entire town a heritage site? Well, once you visit it, you will know exactly why.
This thing looks like it came out of a movie. It looks like something that existed 800 years ago. The history of the town dates back 800 years ago and maybe even more than that. What is interesting about all this is that all of it is real. Every single ancient house you see there has probably been there for centuries.
The stone-paved paths, the stone walls, the bridges, the boats, the Lijiang Dam, all of that is centuries old.
The old town is about four square kilometers which means you will have tons of exploring to do. However, getting up there might prove a little bit difficult because it is at an altitude of 2416 m. Imagine, an entire city with a population of 1 million citizens that is located pretty high in amount.
Do not worry, you can find tons of interesting stuff to do here. Your experience will not be just looking at ancient pathways and houses. There are several tourist spots you can find although those usually come with a steeper price tag.
You can check out the local merchants offering all kinds of unique trinkets and items that come from their cultural heritage.
Keep in mind, the people that live there also lead and more in life. This means you will find all kinds of restaurants, bars and things like that. In other words, you can think of it as any other smaller town except that it is 100 years old.
If you want the best possible experience, it is advisable to do your exploration throughout the early morning as suggested by www.cielyunnan.com. This is when the old town is the calmest and without too many tourists.
Blue Moon Valley – Jade Dragon Snow Mountain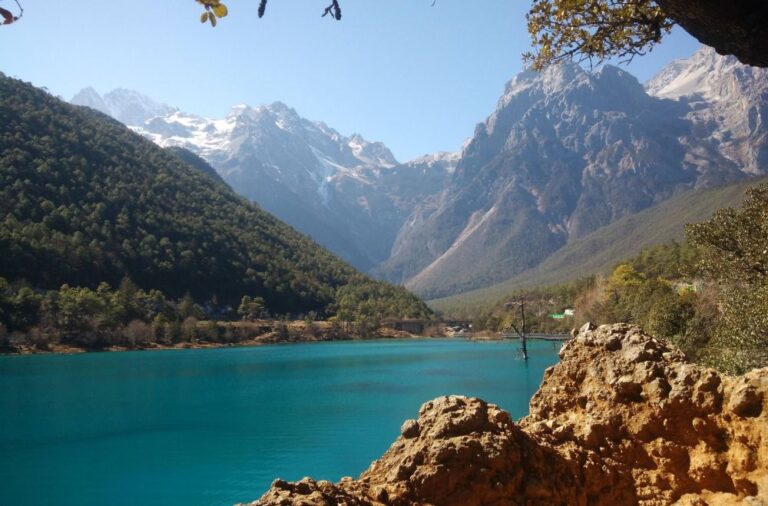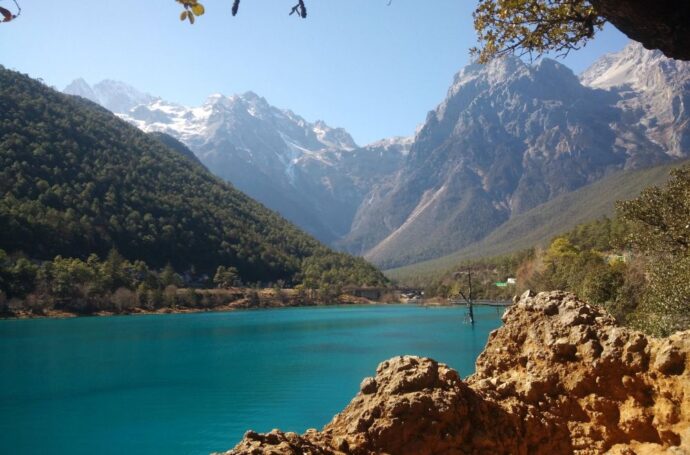 After you are done exploring the old town and you want to take a walk in nature, you should consider getting up the Jade Dragon Snow Mountain in this scenic area which is above 3000 m above sea level. Here, you can finally get a bit of fresh air, although I am sure that you could get fresh or even in the Old Town, considering how high it is above sea level.
However, the landscape and the scenery here are simply amazing. It is something that you cannot miss, especially if you plan on backpacking through Yunnan.
Keep in mind, to get up there, you should take the cableway. Trying to climb up there on foot by yourself without the help of a guide is very dangerous. Although, I am sure there will be a guide out there that could help you get there on foot.
Once you are up there, you have to check out the Blue Moon Valley. The scenery is going to knock you off your feet. An incredibly blue river going through a mesmerizingly green valley. The water comes directly from the melting glaciers located at the top of the Jade Dragon Snow Mountain. This is why it is so clean and blue. It is also probably icy cold.
You can probably spend an entire day up there. Remember, you will have to get back with the cableway that closes around 6 PM or 7 PM.
Jade Dragon Snow Mountain Peak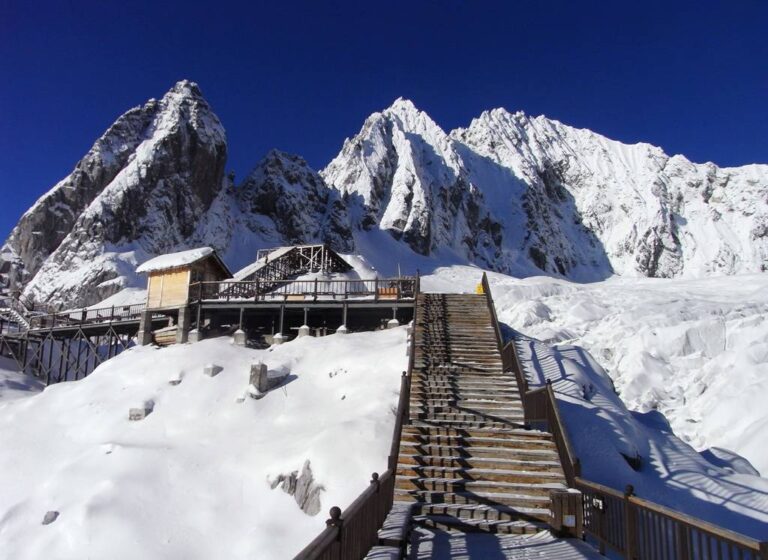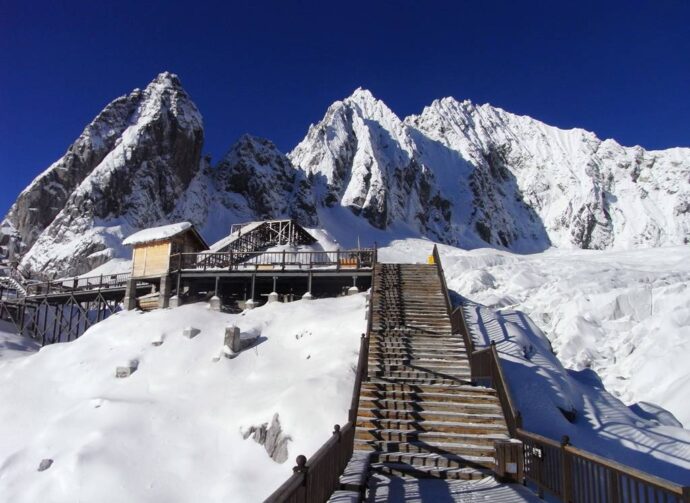 If you are already checking out the Blue Moon Valley, it will not hurt to push a little further and see the Jade Dragon Snow Mountain peak.
Of course, you won't exactly be able to climb the highest point of the mountain, but tourists can get pretty high on the mountain. Believe it or not, there is even an open-air theater at an altitude of 3100 m. In one of the most popular shows, there are over 500 actors and all of them are locals.
Naturally, you will have to find the right moment to see the show because it is not presented every day.
However, even if you do not manage to see the show, you still have a lot of other things to see. You will be up there on a huge mountain that scales up to almost 5600 m above sea level. Just imagine how massive that thing is going to look like.
Dongba Culture Museum – Lijiang City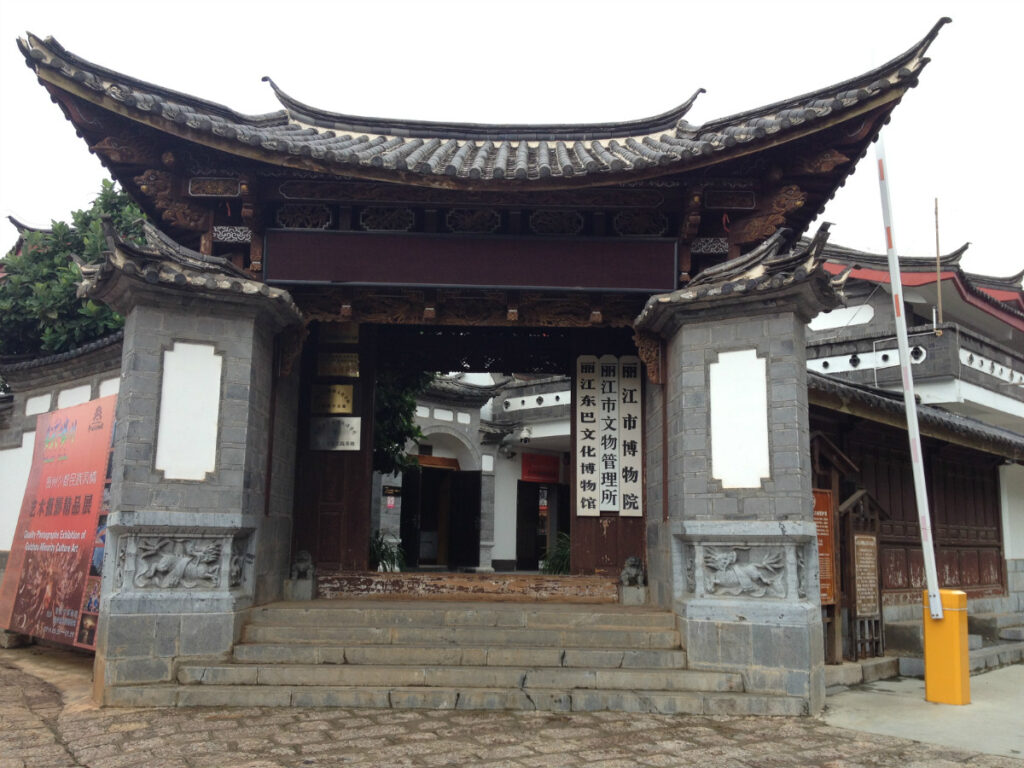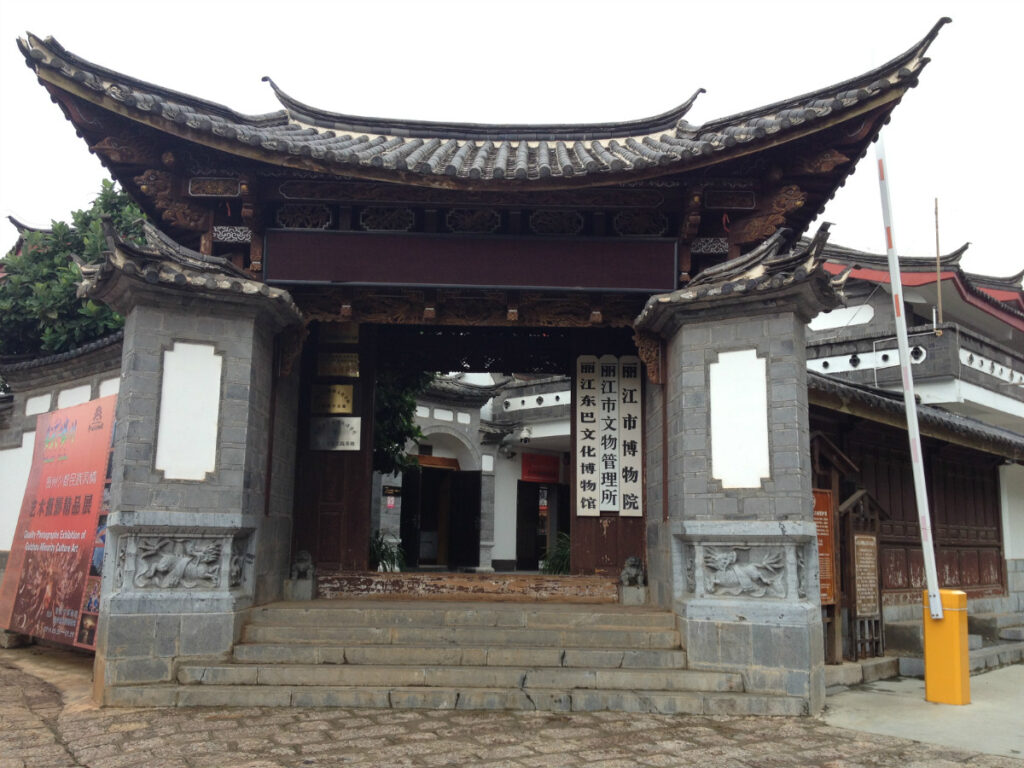 Like I already said previously, this is a place with an incredibly rich history and culture. Almost 800 years of preserved culture is something that we should all appreciate.
This is why you should definitely consider checking out the Dongba Culture Museum that specifically focuses on the culture of the Naxi people.
Here, you will be able to learn everything about these people and the Dongba language which is the only living hieroglyph on the planet. It is still used to this day.
I could probably go on listing dozens of other must-visit locations in Lijiang or near it, but I think that you already get the picture. I hope that this article has been informative enough and that it will help you consider visiting Lijiang, especially if you are backpacking in Yunnan.