Upgrading your luxurious home using high-end upgrades not only has a cosy vibe but also increases the value of your home, just in case you want to sell it in the future.
Incorporating high-end upgrades in your home does not mean that you have to compromise on quality to stay on the budget. You can still stay on your budget by purchasing what is to be used to upgrade your house one by one, but in wholesale to cut down the price. Shopping around to compare prices is usually a smart move on cutting on the costs incurred during the upgrade endeavour.
Below is how you can upgrade each section in your home to get a prestigious yet customized look in your luxurious home.
Living room
Achieving a perfectly splendid look in your living room is a worthy investment since your living room says much about you. Here are a few tips to upgrade your living room: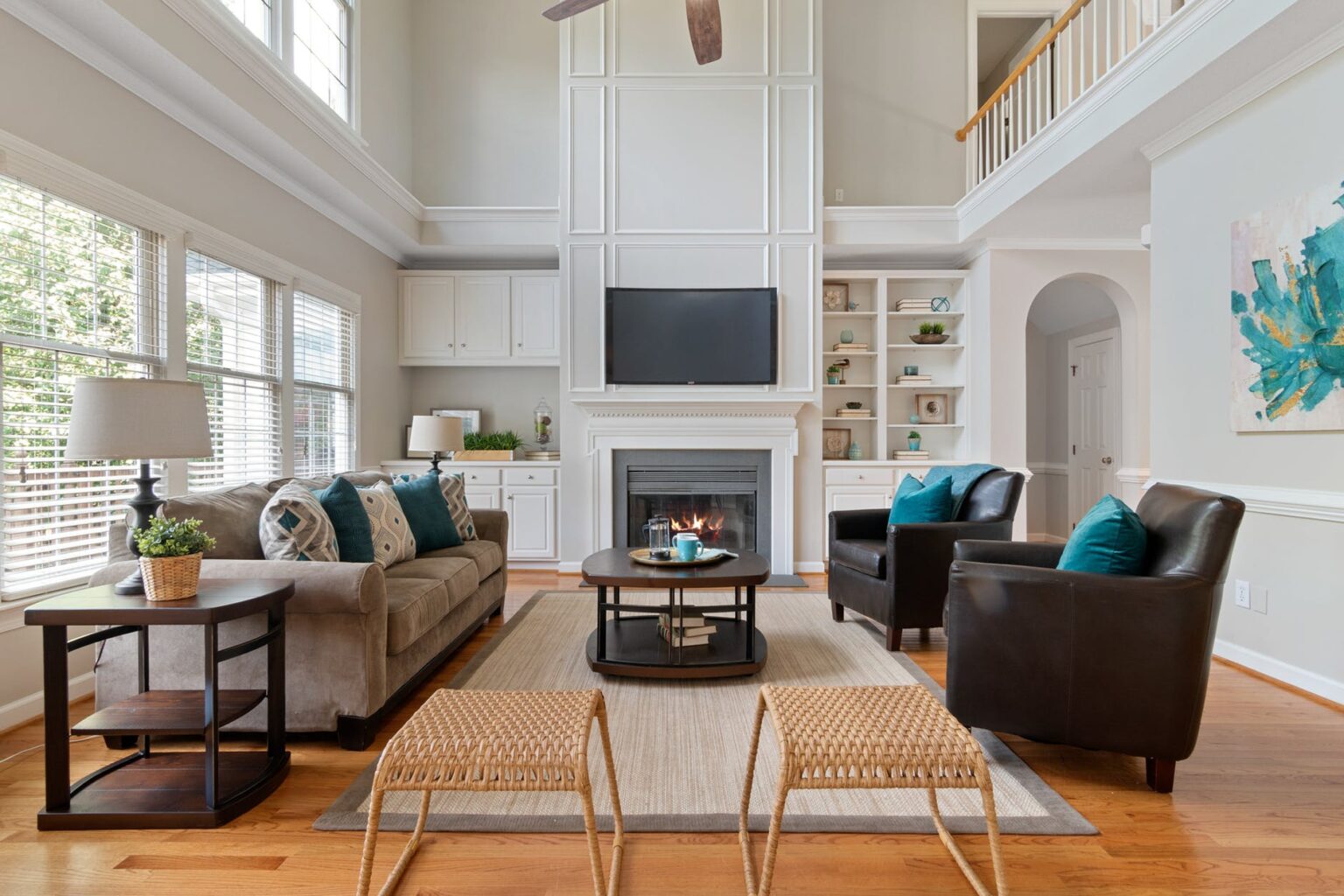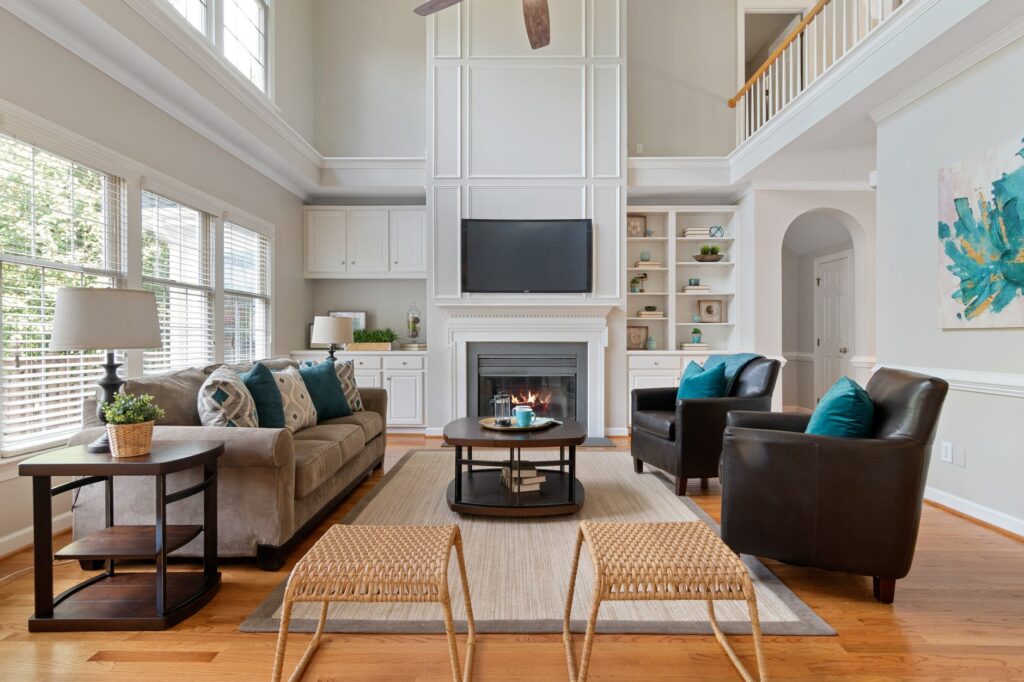 1. Wall cladding
Using natural stones for both your exterior and interior wall cladding is a sure way of upgrading your luxurious home. You can order wall cladding materials from Saturnia Travertine for a high-end upgrade in your home.
2. Paint
Painting your room with white or neutral colours is one of the cheapest yet the most effective ways to upgrade your room. These colours can easily blend in with any movables and fittings in your home. Always engage a pro when you decide to upgrade your home with a painting.
3. Chandeliers
Using chandeliers, especially in your dining area, adds an edge to your living room, especially if you have it customized to complete your fittings in your house.
4. Art
You can never go wrong with incorporating art into your living room for a high-end upgrade. Art automatically anchors the whole room filling it with excellence. Using one large piece of art on your wall instead of very many small pieces on your wall is a sure way of harmonizing the whole room into one tone.
5. Furniture
Using high-end quality furniture , such as sun lounges, in your living room is a sure way of commanding attention to anyone who comes into your luxurious house. Ensure that your furniture complements your walls, lighting fixtures, and all the movables to bring a prestigious and elegant vibe to your home.
6. Lighting
Lighting designs in your landscape not only enhance your landscape aesthetic effects but also improves your security. Incorporate compact fluorescent light in your landscape to give your landscape an edge and enjoy your outdoor living space.
Bedroom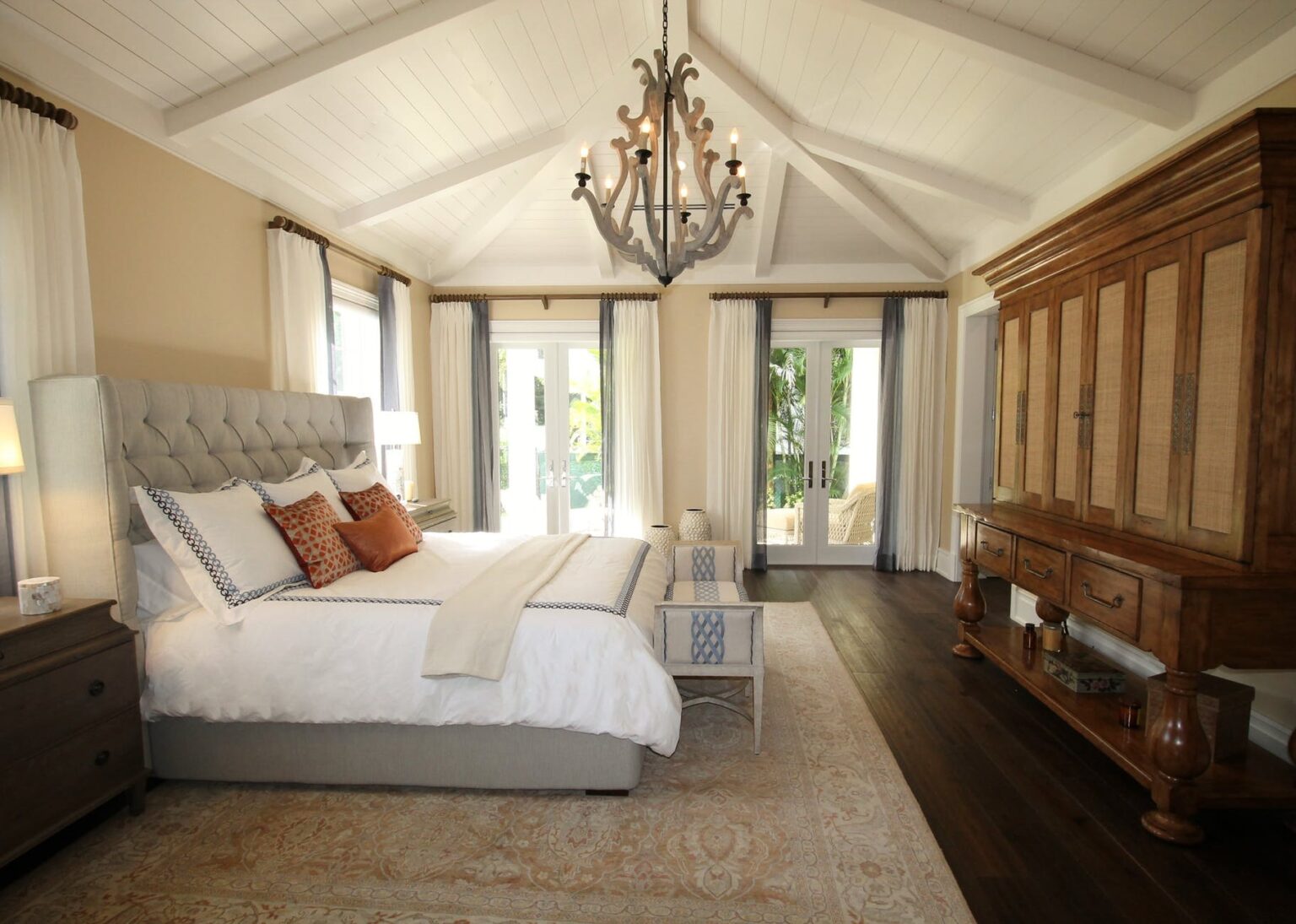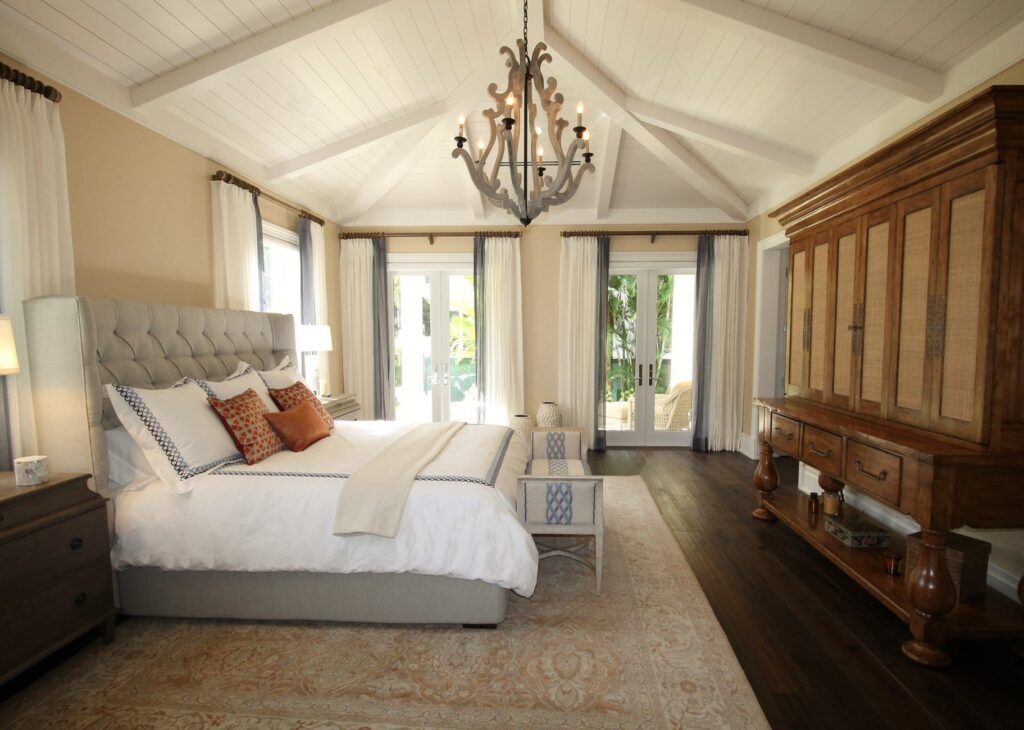 Your bedroom is an essential room in your house, so giving it a high-end upgrade without compromising the quality is vital. Investing in a high-quality bed with all the right beddings will give your bedroom an executive signature look.
Adding a deck or a customized table in your bedroom where you can place your personalized lampshade is a sure way of adding a glamorous aesthetic effect in your bedroom. Using ceramic pots for an indoor flower such as an African violet creates a nice view on your window for your top-notch luxurious bedroom upgrade. Consequently, adding a natural stone ceiling to your bedroom is a sure way of giving it a facelift of one of a kind.
Kitchen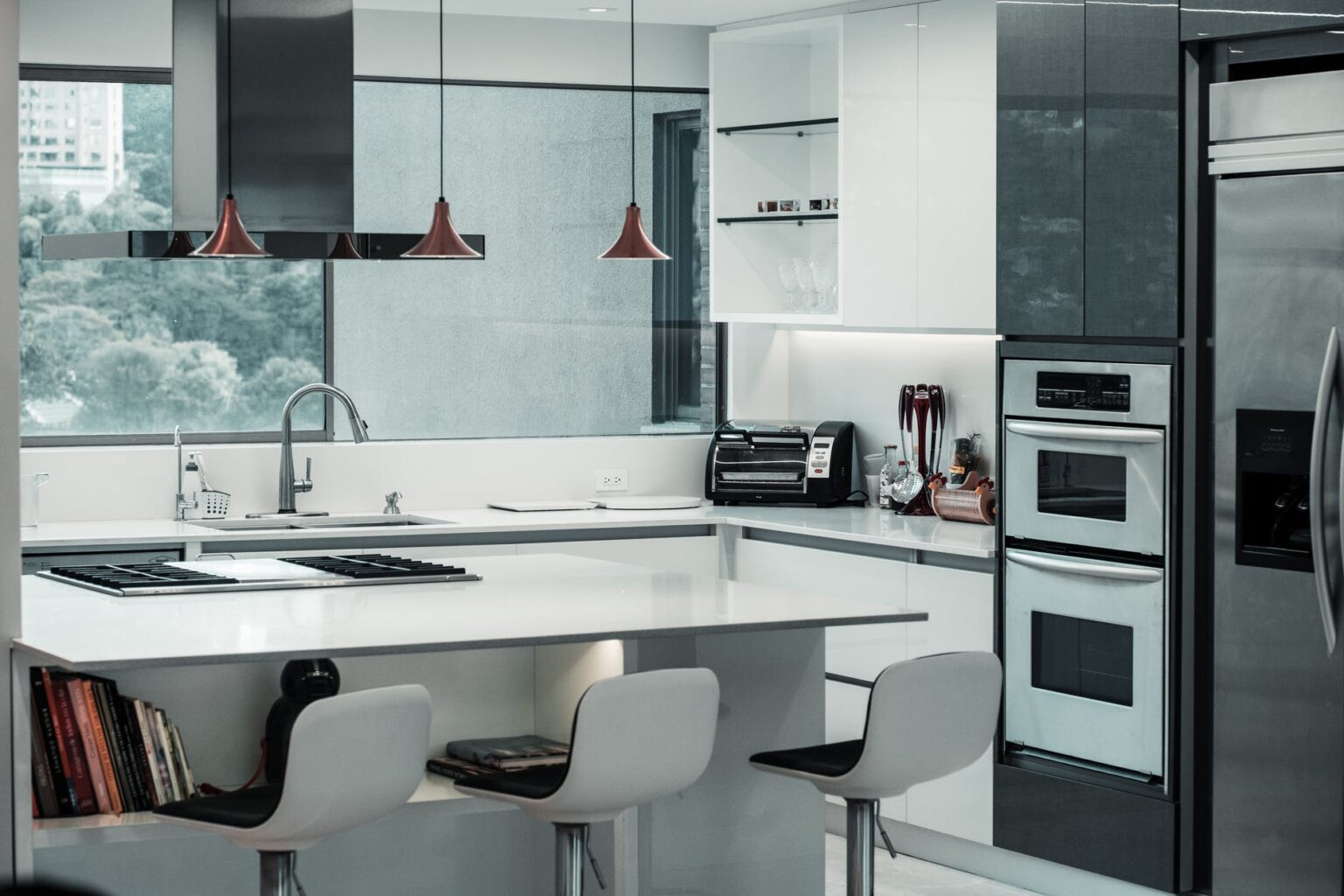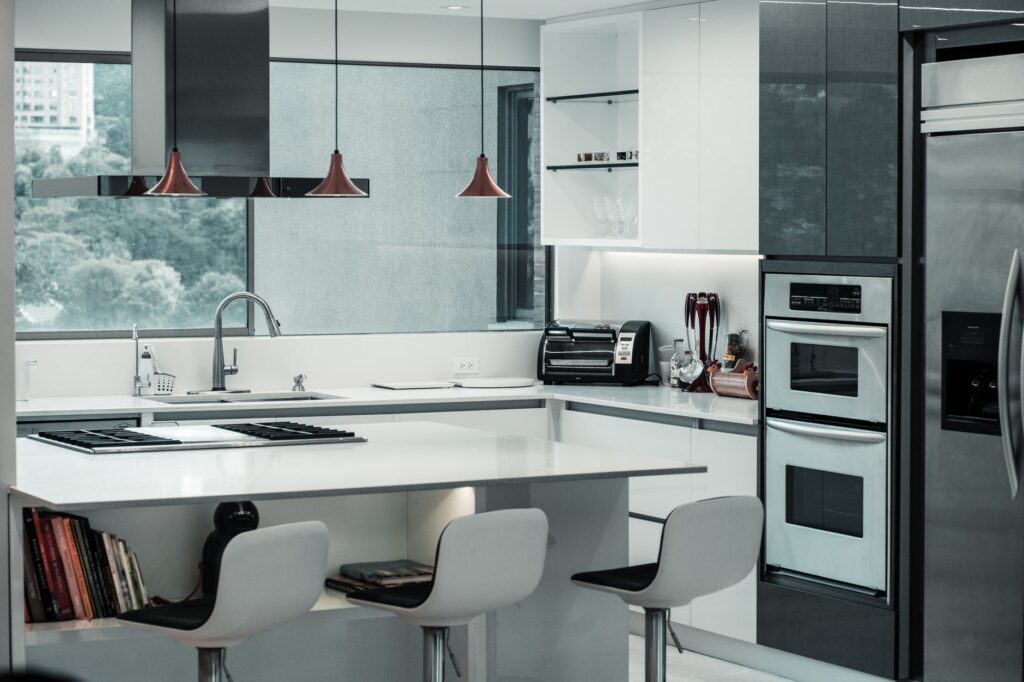 The kitchen is always the focal point in your home. To achieve an elegant look in your kitchen, try replacing your cabinet handles and knobs with more sleek and modern handles and knobs.
You can use knobs and handles that complement your kitchen countertop or walls. Using customized chemical-free natural stones such as Montemerano Classic is a subtle way of giving your kitchen an edge. You may go the extra mile and add kitchen accessories such as rugs on the floor with a customized text, arts that symbolize you are in paradise, or wallpapers that can be easily pulled out whenever they get dirty or greasy.
Having a professional plumber install a modern kitchen sink in your home is one way to give your home a high-end upgrade look. Try giving your sink a marble or porcelain touch in its contours and fit it with golden or stainless taps.
Bathroom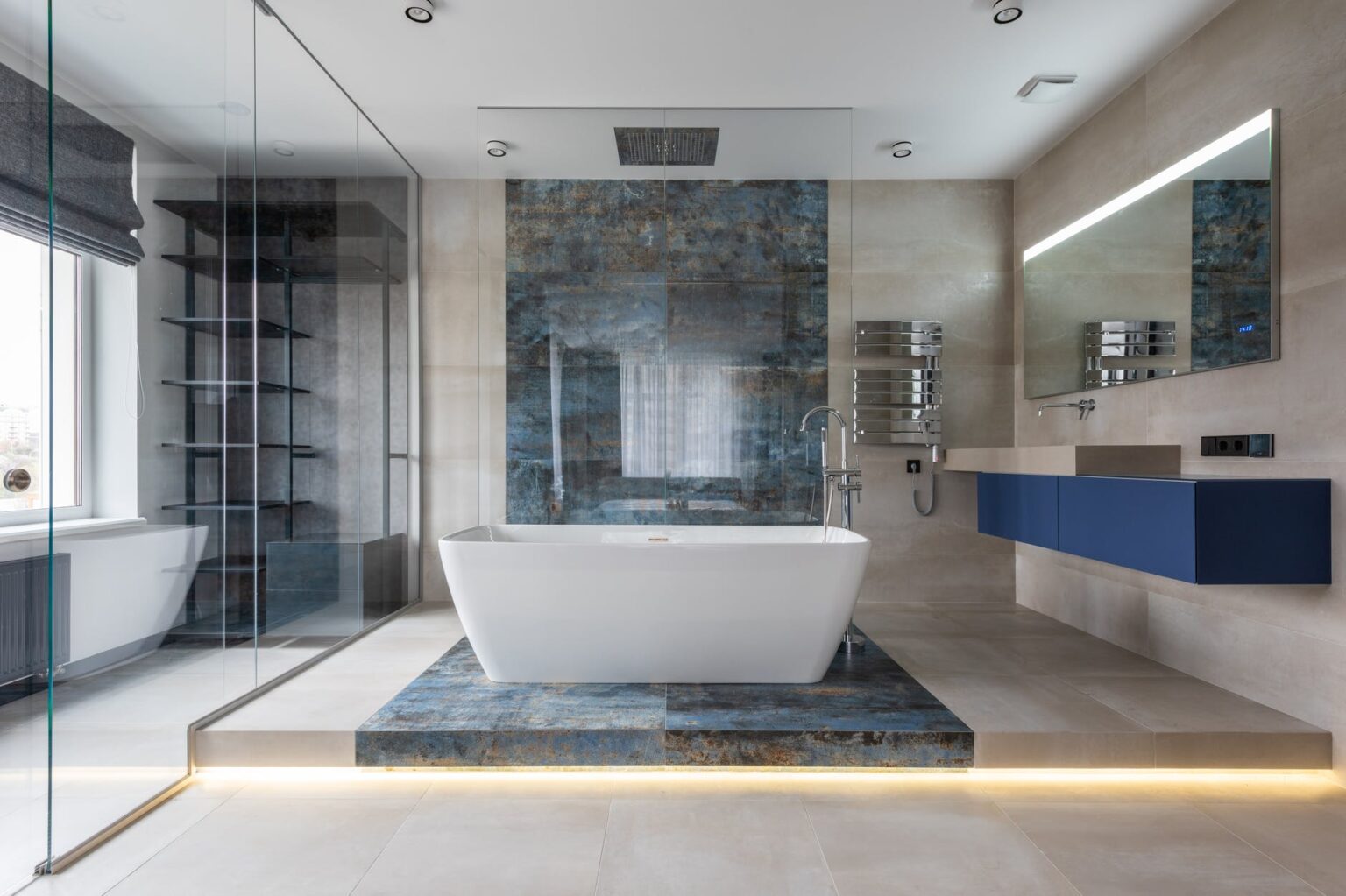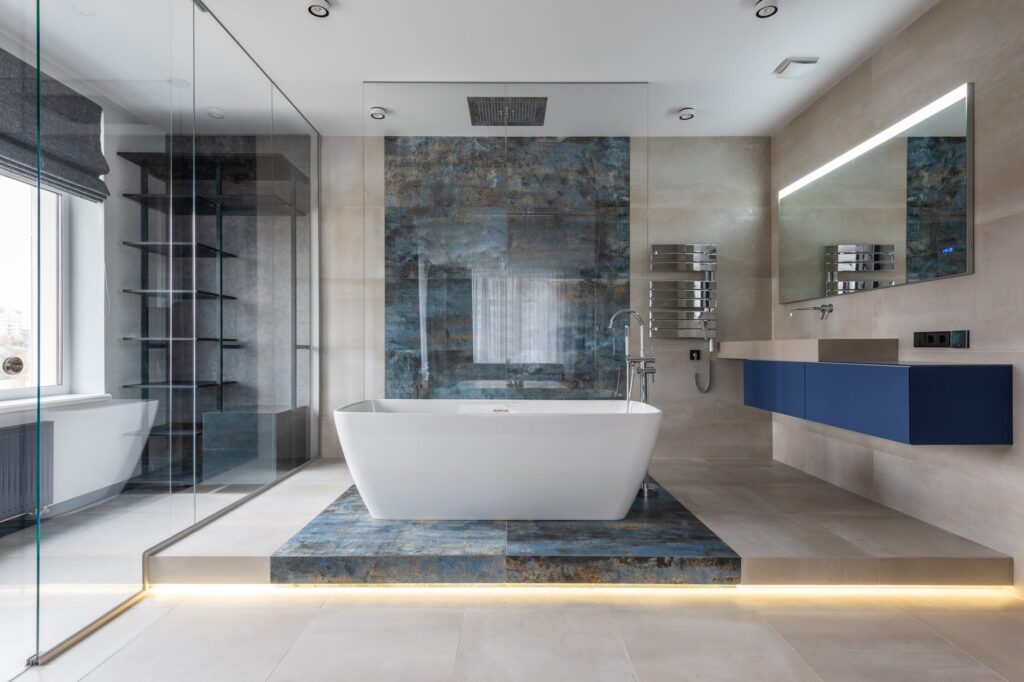 Maximize the impact that yuor bathroom will get after giving it a high-end upgrade using ceramic, porcelain, or marble tiles on the walls. Have your worn-out drawers professionally relined and painted with neutrals colours, with a gold lining to add an unmatchable edge in your bathroom fittings. Incorporating a recessed alcove in your bathroom wall for your washing creams and shampoo is a sure way to give your bathroom a high-notch touch.
Floors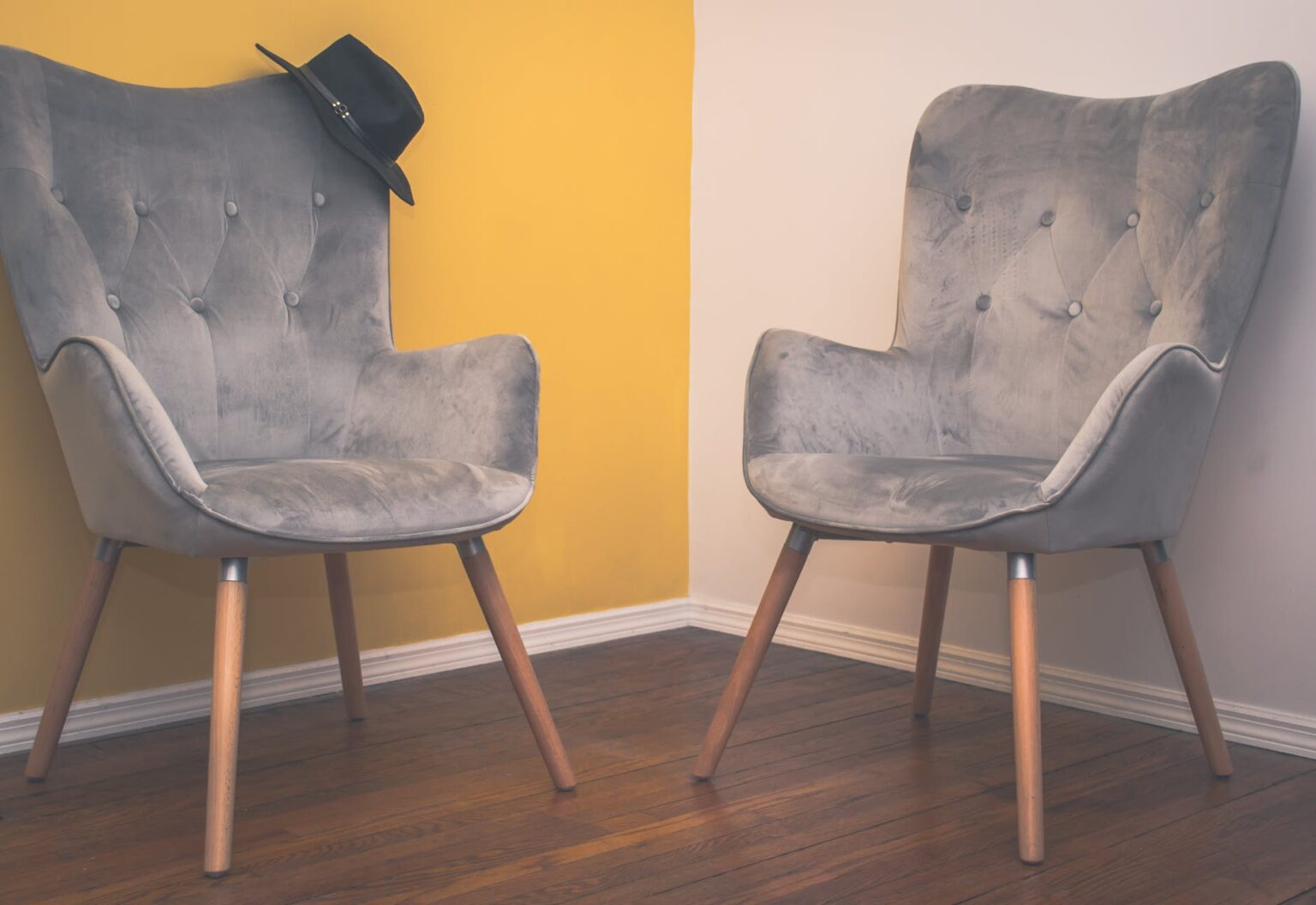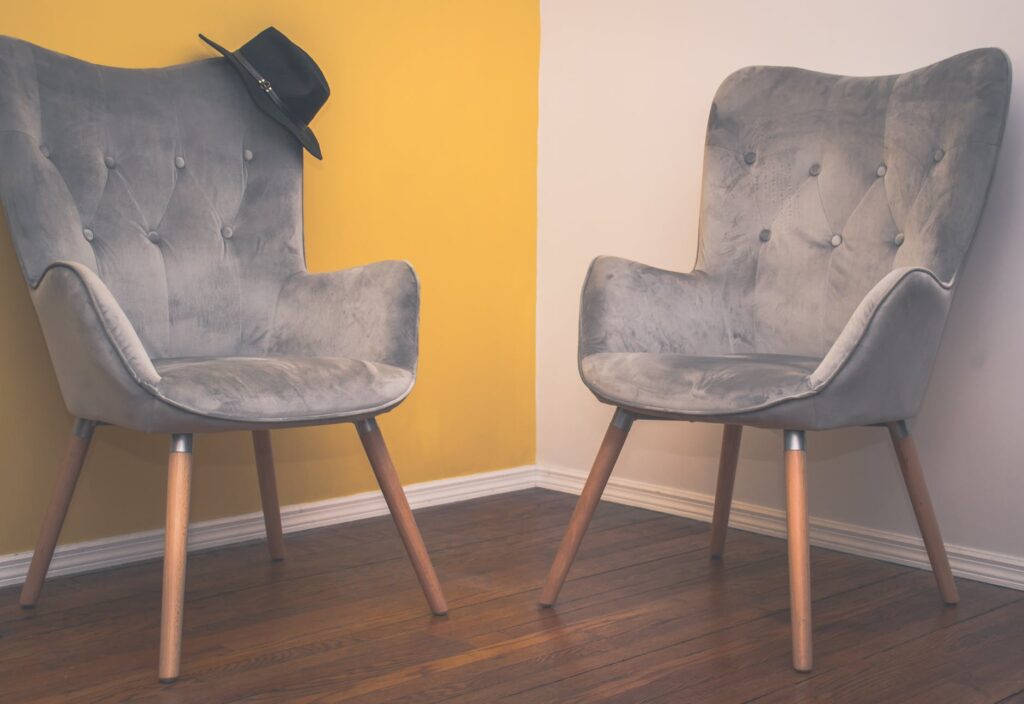 Elevate your home with high-end flooring designs that are sure to bring out a glamourous aesthetic effect on your home. You may choose to have your floors fitted with customized tiles that give you a personalized look. Using porcelain or marble tiles on your feet adds a sleek edge to your home. But if you want a rustic theme in your home, then using treated hardwood from a trusted brand is the way to go for you.
Landscape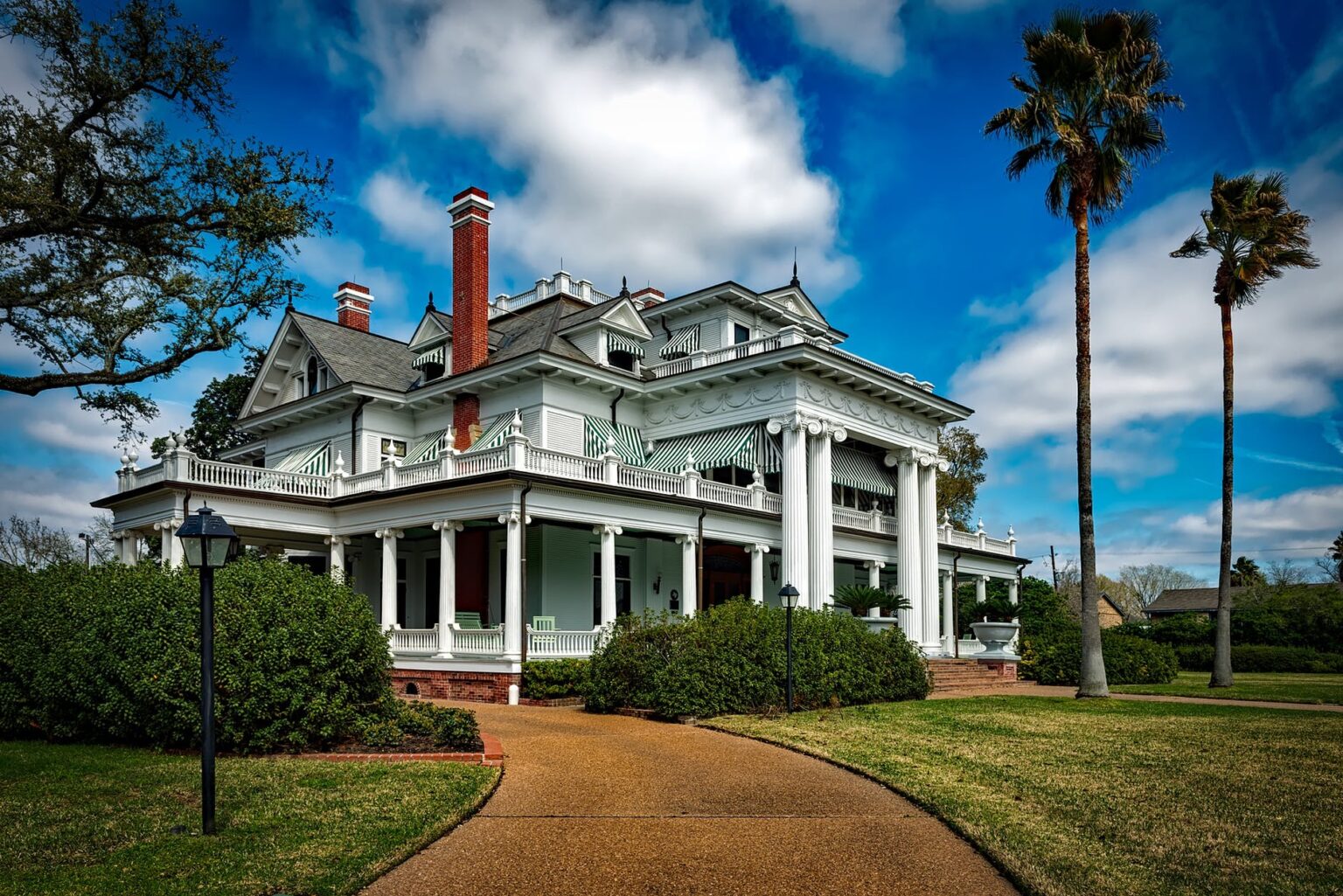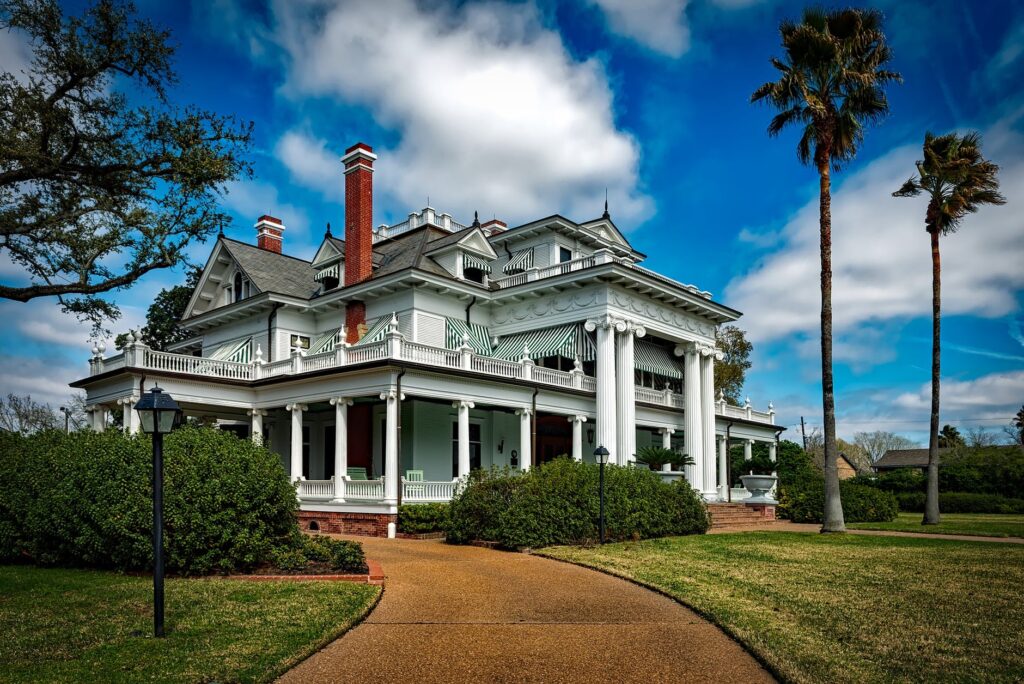 Your front or back yard has a dazzling quality about it. It's your private property, yet it feels so public, it will go a long way to show how people perceive you when they first see you. With all that said, maintaining and upgrading both your front and back yard is a principal activity. Below are tips on how to give your landscape a high-end upgrade vibe.
●  Gazebo
A Gazebo always brings out the posh side of your landscape. It also helps keep insects at bay and lets you enjoy your outdoor living space in peace.
● Plants
Using ceramic pots to grow your outside plants is a sure way of giving your home a high-end upgrade. Always ensure that you use pottery that complements the plants and are of high quality to prevent them from cracking due to the growing plants and external climates.
● Water feature
Contact a pro to make you an artificial water fountain in your luxurious home. You may give your home a high-end upgrade by using statues of people, animals, or even your house design to incorporate the water fountain. SoothingCompany.com has a really great collection of water features perfect for your exterior and interior design upgrades.
Key takeaway
Investing in high-end upgrades in luxury homes is a worthy investment since it not only increases the value of your property but also maximizes the positive impacts of the upgrades done in your home.