Digital assets have become a prominent payment option on many online-based platforms globally. The adoption of digital assets can be attributed mainly to the convenience they offer customers.
Not one to be left out, many platforms in the online gambling space have begun to adopt these digital assets too. With that in mind, this article will provide a step-by-step guide on how you can gamble using digital assets. We will also provide tips on how you can gamble safely during gameplay and what steps to take to get started on gambling with crypto.
Crypto Gambling
Gambling has been around for centuries. The gambling industry has continued to evolve with the introduction of technology. Usually, new technological features help to ensure gamblers a more seamless experience. Their new experiences are better than previous interactions.
As an advantage, digital assets as a payment option in the gambling space offer faster means for withdrawal and payments. Additionally, it removes the influence of third parties from the financial operations of gamblers.
These benefits have led to a rise in the use of gambling sites. If you intend to bet on a  gambling platform, follow all steps listed below to achieve your goal.
Step 1: Choose a Crypto Gambling Platform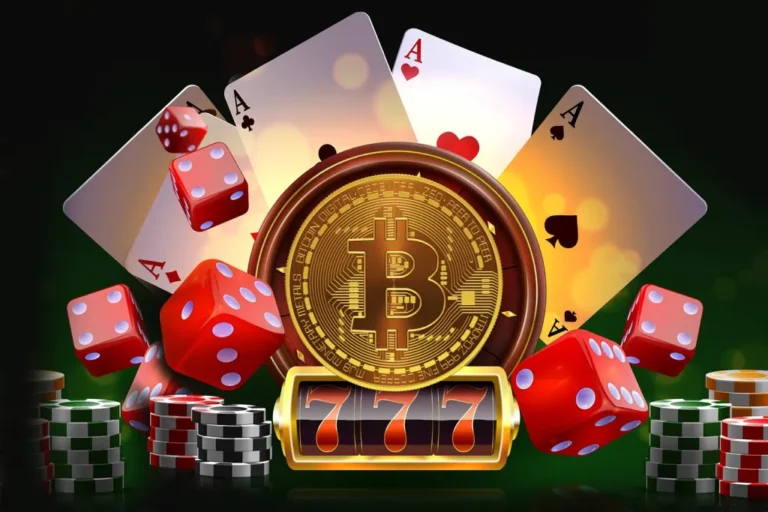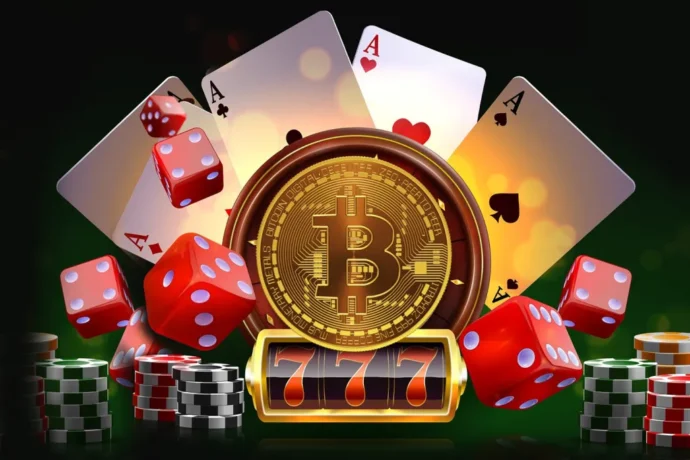 Selecting an appropriate casino is the first step required to achieve your goal. Currently, several excellent online casinos accept digital assets. You can find these platforms by reading casino reviews online.
Always opt for online betting platforms with a good reputation and a wide range of games. Such platforms must be licensed and regulated by a competent gambling regulatory authority. Some well-known regulatory bodies include organizations like Malta Gaming Authority and the United Kingdom Gambling Commission.
Additionally, the games on these platforms must be audited for fairness by platforms like eCOGRA.
Step 2: Create an Account
Selecting a suitable gambling platform is a vital first step for playing in a casino that offers digital assets. After settling on the right crypto gambling platform, you must create an account with the site.
Typically this process involves providing your email address and creating a password with the platform. Most gambling platforms require new users to provide additional information.
This information will include the name, date of birth, address, and country of residence of new users. Ensure you complete this process to enjoy the full benefits of the gambling site. In most cases, users who don't complete the registration process cannot make withdrawals after they win during gameplay.
Step 3: Add Funds to Your Account
Complete your registration, and ensure you fund your account to access the gambling opportunities. Most gambling sites accept a variety of digital assets, including Bitcoin, Ethereum, and Litecoin.
Open a digital asset wallet that supports the digital asset you prefer. Send your preferred digital assets from your wallet to the address provided by the casino. Once the transfer is complete, prepare for gameplay on your preferred crypto-gambling site.
Step 4: Choose a Game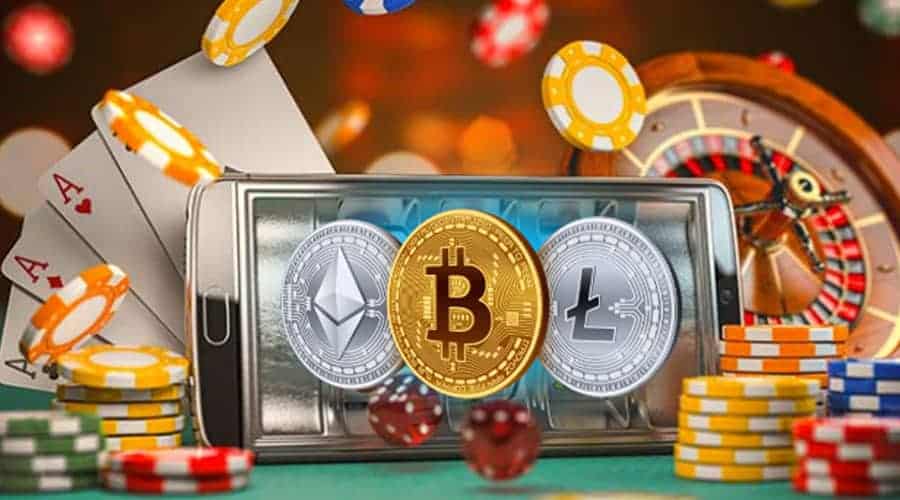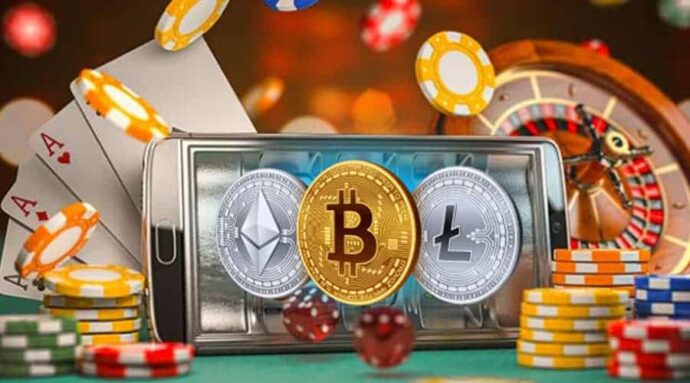 Once you have funded your account, you can start playing games. Most crypto-gambling platforms offer several excellent casino games. Some popular games on offer in most Bitcoin gambling sites include table games, slots, and live dealer games.
Choose a game that you are familiar with or one that you find interesting. Online slots are prevalent among bettors who frequent online casinos since they do not require much skill. On the other hand, many experienced bettors prefer table and live dealer games.
Step 5: Place Your Bet
Selecting a game is critical to commencing gameplay on a gambling site. After picking your game, you must place your bet. This process typically involves selecting the amount you want to wager and clicking the "place bet" button.
Once a user wins during gameplay, their winnings are instantly credited to their accounts. However, in cases of losses, bettors will forfeit their bet amounts to the crypto gambling site.
Step 6: Withdraw Your Winnings
Bettors who win during gameplay can withdraw their winnings after completing their registration. Generally, you can withdraw your winnings by navigating to your withdraw section on the payment area of your crypto gambling platform.
In the withdrawal section, choose the cryptocurrency you want to withdraw. Next,  enter the amount you want to withdraw and click on the complete icon. After your withdrawal has been approved, your winnings will be sent to your digital asset wallet.
Tips for Crypto Gambling
These are some tips to remember when playing on Bitcoin gambling platforms. These tips will help bettors avoid problems when betting on their favorite Bitcoin-gambling sites. They include the following points:
Gamble Reasonably
Always gamble reasonably. In simple terms, gamblers should only use the money they can afford to lose when gambling. Following this principle will help bettors avoid becoming addicted to gambling. It will also help them to save money for more important matters.
Play on Reputable Crypto Gambling Platforms Casinos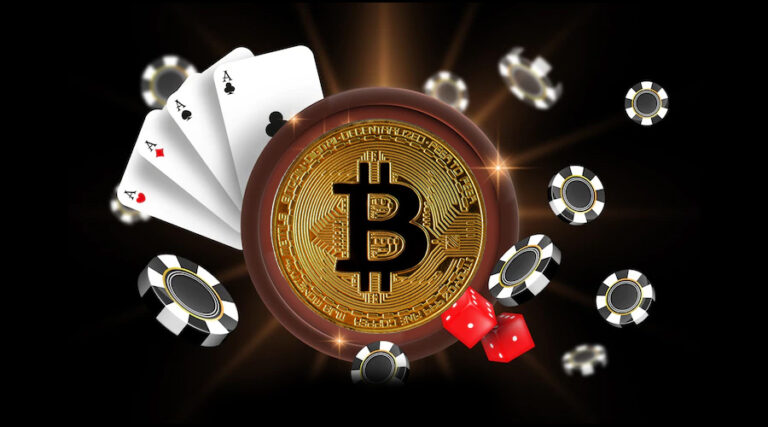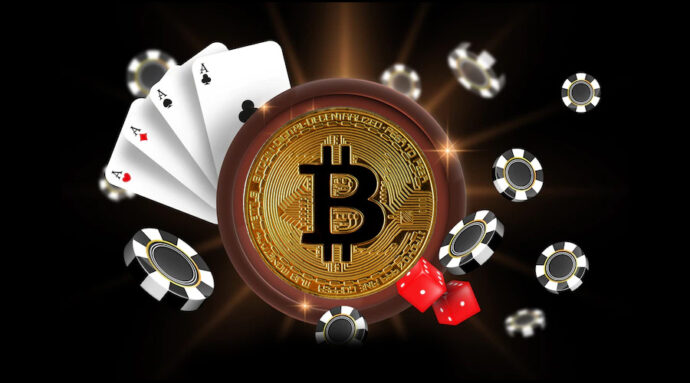 Always choose a reputable crypto-gambling platform. The best platforms are licensed and regulated by gambling authorities. Also, their games are audited by top-rated auditors like eCOGRA.
Protect Your Gambling Account
Use strong passwords for your account. Also, ensure you use two-factor authentication to protect your crypto gambling account. Doing this will help to protect your account from hackers and others. It will also ensure your funds are appropriately protected.
Don't Chase Losses
Always learn to end your gambling activities after suffering significant losses. You mustn't chase your losses. Such actions can lead to more losses. Additionally, it is a sign of irresponsible gambling.
Whenever you suffer significant losses, stop gambling. Wait for another session and don't try to recoup your previous loss. Each new gambling session should be about enjoying gambling on the reels.
Conclusion
Crypto gambling can be a fun and exciting way to pass the time. Digital assets offer a seamless way to enjoy gambling without interference from third parties. By following this step-by-step guide and remembering the above tips, you can get started with crypto gambling in no time.