Since we are facing pretty high temperatures these days – the comfort of dressing has become especially important to us. Summer means light fashion pieces, and the same rule applies to footwear. Although sandals and heeled shoes dominate our everyday outfits – one fashion accessory has slowly but surely begun to creep into our stylings. You guessed it – flip-flops!
Flip-Flops – Both Loved And Hated
Everyone has their own opinion about flip-flops. Some can't see them as part of their footwear collection – while for others, summer is unthinkable without them. For some, flip-flops have never gone out of fashion – but this unusual fashion accessory is slowly winning over those who have successfully resisted it for many years. High street stores are flooded with various models of flip-flops. However, the biggest debates have sparked about the models with heels. Today, models with a thick platform are especially interesting, since they provide a stylish impression. There are many models of flip-flops this season, so everyone can find the ones that perfectly suit their fashion style and lifestyle. Also, flip-flops are very easy to combine and can fit in perfectly with street fashion. That is why we have singled out a few ingenious fashion inspirations that prove that flip-flops are not just a fashion choice for the beach!
Flip-Flops Outfit Ideas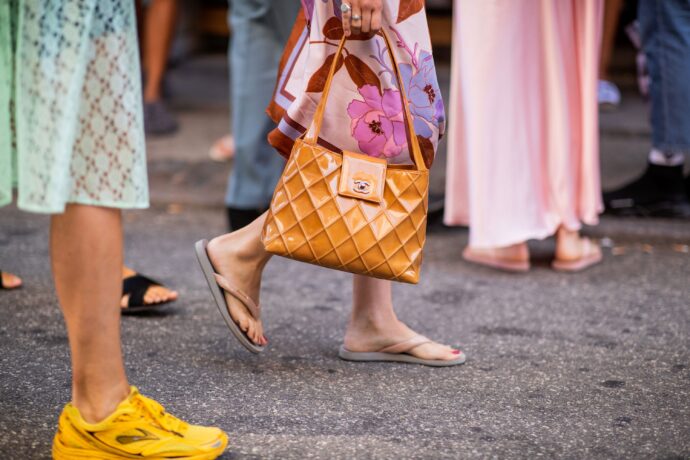 In addition to being a practical and must-have accessory for the beach – flip-flops now take their place in everyday looks. That is a trend that influencers accepted last year, but this summer flip-flops are dominating when it comes to creating everyday styling. This summer, flip-flops have been redesigned and published with a minimalist and luxurious aesthetic. With a massive sole, high heels, or without them – we can wear them even on the night-outs and create a chic and modern result.
And here are 3 ideas for the perfect outfit with flip-flops
1.   Get noticed on the beach
Of course, it is quite certain that flip-flops are an indispensable accessory for the beach. Since it is summer and you will spend a lot of time on the beach – the choice of footwear is more-less obvious. Flip-flops with some marine detail like a starfish will complete your beachy look. The rest of the wardrobe must fit in with them. So a good swimsuit and a monochrome pareo of a more intense color, for example, red – will be a great outfit for the beach. You can complete everything with a big straw hat, sunglasses, and a big bag with the same or similar motive as on flip-flops.
2.   For an easy summer walk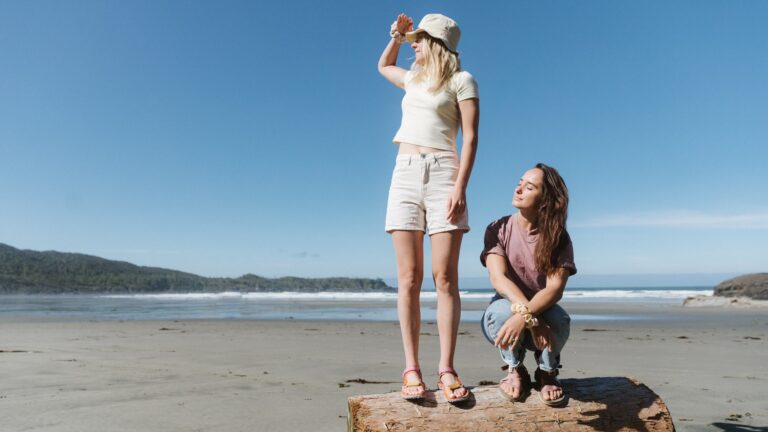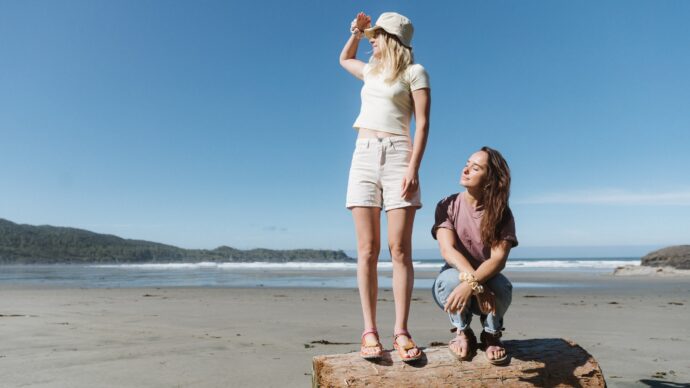 Today, there are a large number of different flip-flops, which are not uncomfortable at all. On the contrary! Some are designed with an anatomical sole – so they offer you a comfortable step throughout the day. As such, they can be a perfect choice for a light summer walk or going to lunch in the afternoon. When it comes to outfitting combinations, fashion experts suggest wearing them with linen pants and a white shirt. This outfit exudes casualness but also elegance –  so you will be able to enjoy lunch with your friend even in some fancy restaurant. Such an outfit can be complemented with large earrings – or a large bag in white or beige color.
3.   Evening outfit with dress
While it may not seem to you that these two can match, you are wrong! Well-known fashion influencers have already proven this by combining flip-flops with fluttering maxi and mini dresses. Today, flip-flops are designed with platforms and heels – so you can combine them with an evening outfit. You can check this, and you will see that the situation is just like with the combination of the boots. It's like when combining bota largas bucanera, or deep boots – with, for example, shorts (which is a common fashion case today). So everything is allowed. For an evening outfit with flip-flops, stylists suggest a more elegant version, for example with a heel – or if the dress is the one you will emphasize, then let the flip-flops be with a platform but in a calmer color. You can complete everything with a big straw letter bag because it's summer after all.
How To Wear Flip-Flops In The Most Modern Way
1.   Shirt-dress and flip-flops: Fashion trend No.1
Flip-flops are typical footwear for the summer season, so they should be worn that way. Fortunately, this summer, many fashion options fit perfectly with flip-flops. One of such pieces is the shirt dress – which is the ultimate fashion hit this summer. If you have a white shirt dress, any flip-flops will fit perfectly with it – including neon-colored ones. That will make your look even more attractive.
2.   Wear flip-flops with jeans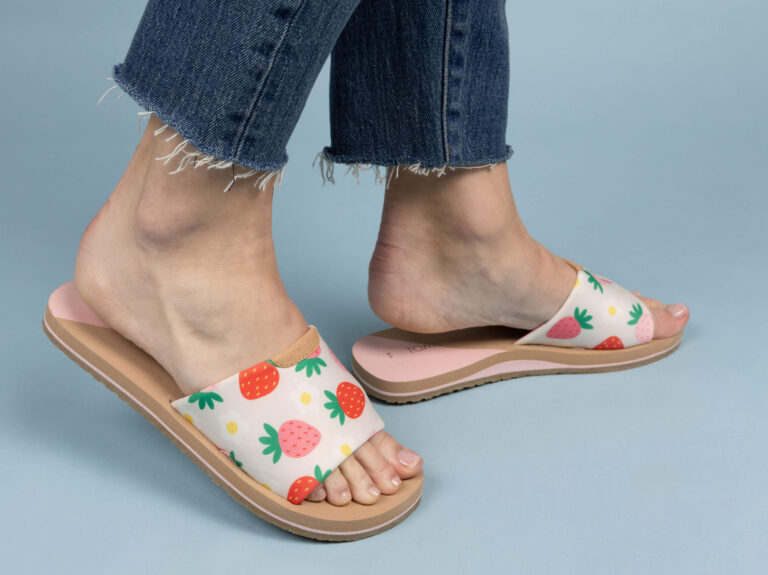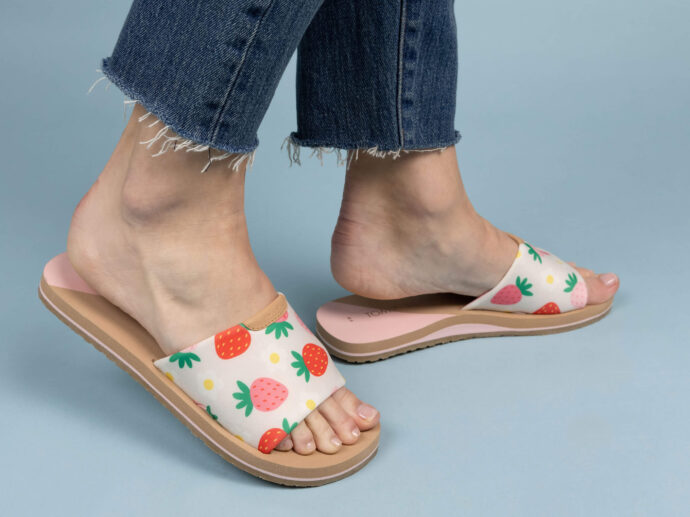 Jeans are a piece that will simply never go out of fashion. For this summer version of trendy looks, fashion connoisseurs suggest jeans of a classic or slightly narrower cut, which can be standard or 3/4 length. The top or t-shirt you will fit can be black or white – while the flip-flops should match the top. Enrich it all with cat-eye sunglasses and a small shoulder bag – and you're ready for a fashion breakout.
3.   Office look with flip-flops?
Although this seems impossible to most, fashion experts have shown us that it is very possible. With an elegant shirt in a neutral color such as beige or white, it is perfect to fit a pencil skirt that can have a combination of two to three colors. In this case, flip-flops in a calmer color such as black or brown can fit perfectly, giving your office look a dose of relaxation and casualty – but also elegance. You can also combine them with an elegant jacket and still look both formal and casual.
The Bottom Line
It is obvious that flip-flops are the ultimate fashion hit this summer. No matter what combination you choose, you will look great and feel even better in them. Also, by making a good outfit combination, you will look stylish and fashionable. So enjoy the summer and take a "fashion step" in your flip-flops!