Among the various existing business lines, the restaurant business is one of the most popular and interesting for people to dabble on. As long as humans still need to eat, then restaurants will always be sought to eliminate hunger. But unfortunately, the reality that occurs is often not as beautiful as imagined!
Running a restaurant business requires a lot of preparation, and is very much time-consuming. On top of it all, it also has a high risk of failure! This is why 60% of restaurant business owners end up closing their businesses in the first year.
If you are planning to open your restaurant business, keep on reading to know the ten most important things that you should prioritize beforehand.
1. Determine the Marketing Targets
This may be difficult to determine for those who have just started their business. Generally, you might want anyone to be able to comfortably visit the restaurant. Unfortunately, this is impossible to achieve, because realistically your target market is only 5 to 10% of the population around your restaurant.
2. Choose the Restaurant Concept
After determining your target, you should choose a restaurant concept that may leave an impression on the guests who come to your restaurant. Thus why it is important to choose the best concept that suits your target market. Apart from giving a strong impression, your restaurant visitors can imagine what kind of food they can enjoy from your restaurant.
After knowing who your target market is and the concept you want to showcase in the restaurant, the next step is to design the interior of your restaurant according to the concept.
3. Find the Proper Location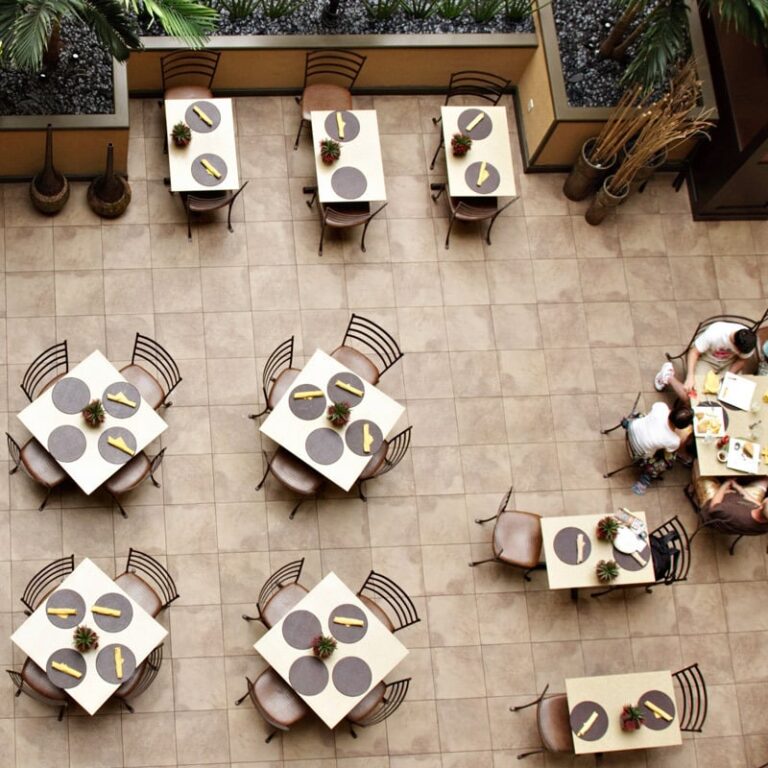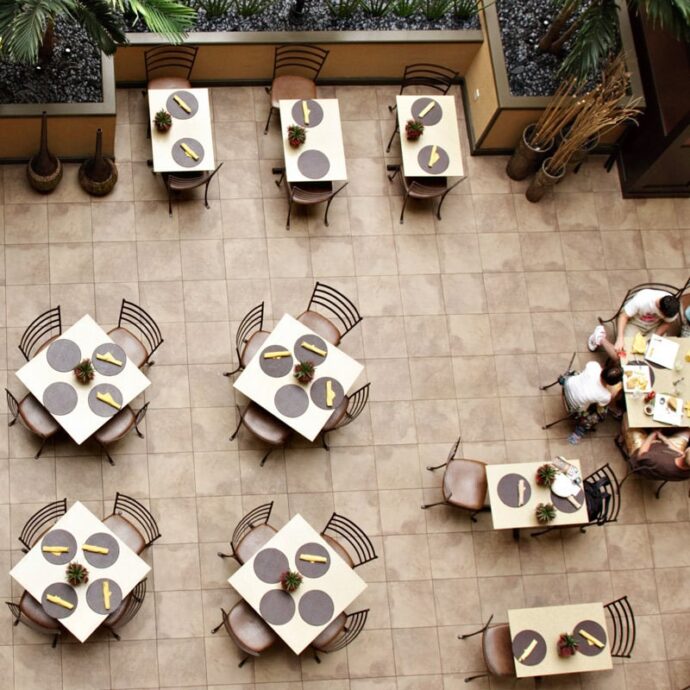 Determining the location will greatly affect the success of your restaurant business. For example, a bakery, and coffee shop will be best established near the university or office rather than the housing area.
Your restaurant position will determine your success, thus choosing the right one is very important. In addition to whether it fits with the crowd around the area or not, there are several other things that you should consider in choosing a location, which are.
4. The rental costs
Balance potential income from customers around the location with rental costs. Don't let the expenses that you have to pay on a yearly basis be the ultimate reason you have to close your business.
5. Number of people passing by
If your target market is employees, make sure they pass in front of your store during their lunch break. If not many people are passing by, you should consider finding other location options.
6. Parking lot
Find a location where your visitors can park their vehicles without having to worry about something happening to their car or motorcycle. Having a parking lot can be the reason why people choose to go to your restaurant.
7. Other businesses in the vicinity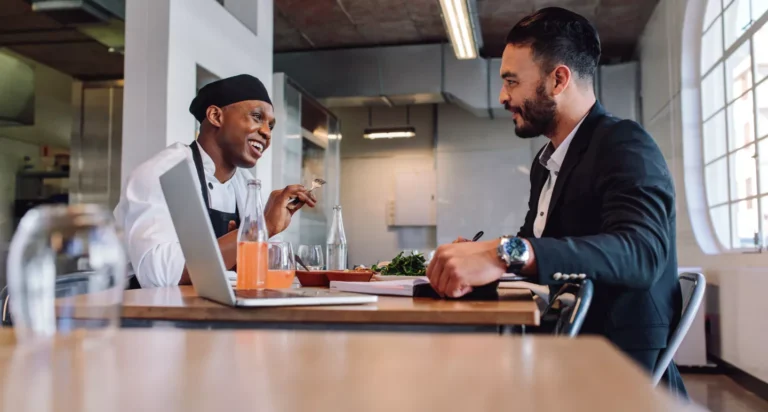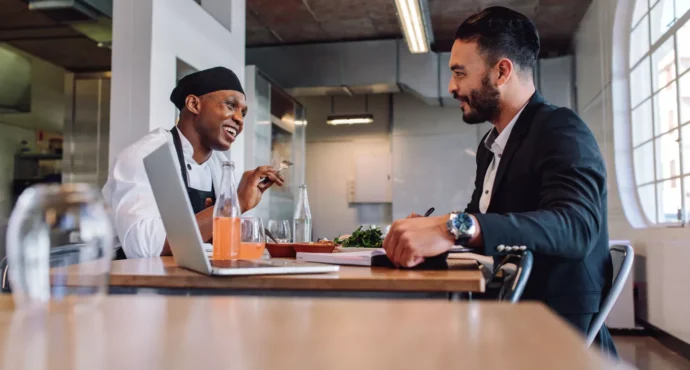 If someone else has already opened a restaurant with the same theme or type of food around your preferred location, you should try looking for another location. Apart from being unethical, competition like this is also unhealthy for the development of your business.
8. Make Plan for the Capital and Strategy
Developing a business strategy is very important for your business growth. After doing your thorough research, you should make a good and mature plan. For example, not choosing the type of food or drink that most people don't like, or not choosing the food or drink that is already widely available in the market.
Strategies are very good to overcome the similarity of the type of food or drink, and thus you will be able to add a twist and make your restaurant more unique. After determining the type and strategy, you will need proper budgeting and fresh funds to start your business.
To get capital, the total required funds to open a business must be calculated accurately. Apart from the capital for establishing the business, the operational side of the business must also be calculated so that the business can run smoothly. Remember that during your first months, you may not have the profit to cover monthly expenses, thus you have to prepare to cover for this also.
9. Choose the Best Supplies and Raw Material Suppliers
The source of raw materials plays an equally important role in the restaurant business. The cheaper the price of raw materials you use, the lower the selling price of food and beverage menus in restaurants. Your restaurant's daily operational costs can be cheaper, and the turnover obtained will be greater.
Cheap menu prices will certainly attract many people to come and buy menus. But remember, you should also consider your market and restaurant concept. If you want to provide a high-end eating experience for your guests, then choosing a cheaper product price might not be a good thing to do.
10. Hire the Right Staff and Determine Their Work Scope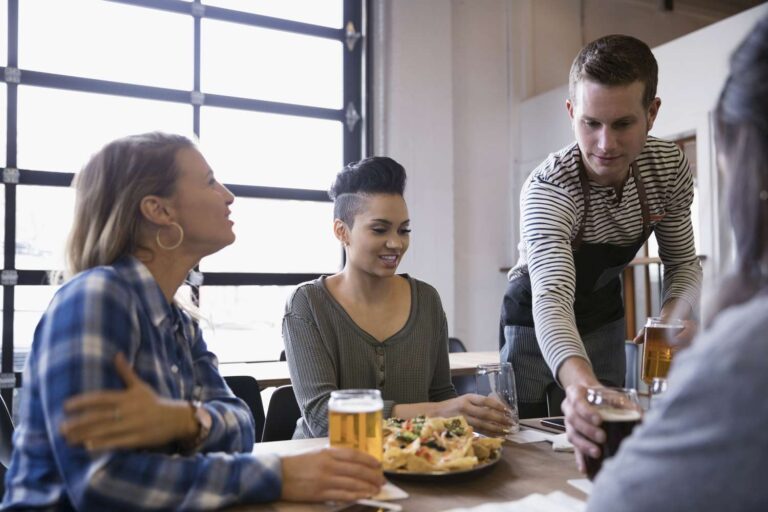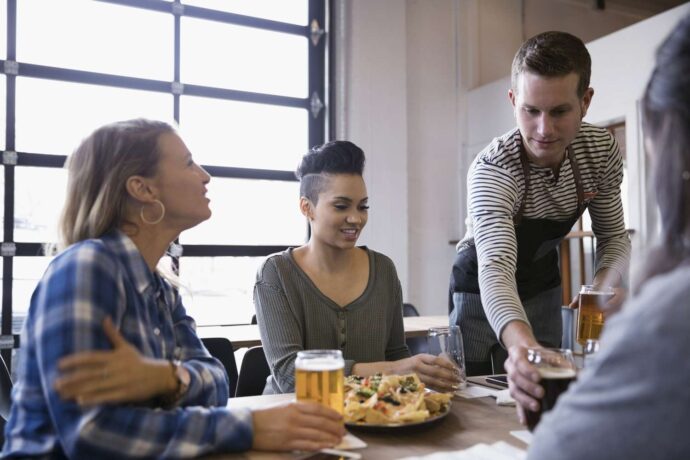 Human resources in a business are one of the success factors of the business. Human resources in the restaurant business include chefs, managers, logistics, accountants, supervisors, and so on. You should also determine their work scope, so it will be easier for you to manage them. Make a checklist of each of the positions and their workload. For example for the kitchen staff, you may want to create a restaurant cleaning checklist that can be used as a guideline for them.
The search for employees must be carried out carefully to match what is needed. Apart from that, it is also necessary to pay attention to the welfare of employees, such as giving a salary that is commensurate and on time, bearing in mind that employees are also people who work to gain money and experience!
In running a business in the food and beverage sector, there are several things you need to consider, starting from the target, and location, to the financing scheme. The restaurant or culinary business has always been one of the most frequently encountered businesses.
From the outside, the restaurant business looks easy, roughly speaking only about cooking and selling. However, there is a lot to be prepared for starting a restaurant business. Hopefully, this article can shed light on your worry and help anyone who is in the process of opening a restaurant!