Ocean and seas are very important for life on the planet Earth. They cover 72 percent area of the planet while the remaining 28 percent is the one on which we live. Oceans are very useful for human beings biologically, geographically and in many other ways.
It is proved scientifically that oceans have played an integral role in the change of climate of the world. They have made our climate charming and atmosphere fresh. They have inspired the men to a huge extent and forced them to enjoy the beauty of nature.
The oceans provide us a lot of games to play with it to remain ourselves fit and healthy. There are multiple games including surfing that give a man a healthy and charming feel. They give us human beings a sense of happiness and admire them internally and deeply.
But because of the excessive use of technology, humans have affected the ocean water badly. They have made it dirty and full of chemicals and trash. It has made the ocean creature's life very difficult as well as for our lives difficult.
Many creations of the ocean have extinct due to this reason. We should have to care about this gift of nature to take care of our lives. We should have to motivate each other in this world to make oceans beautiful. To show them about its importance, we will have to choose such words that express deep meanings.
Ocean quotes are the best words to fulfill the requirements of this important task. These lines are designed to perform any specific task that can be related to any particular topic. We have collected a fine series of these quotes that you can use in your words to ensure the receiver about the importance of the ocean.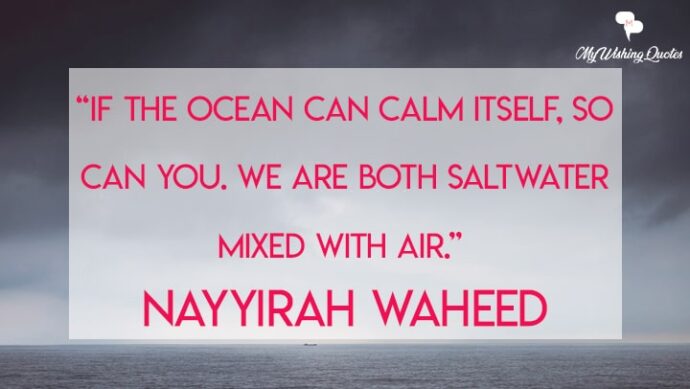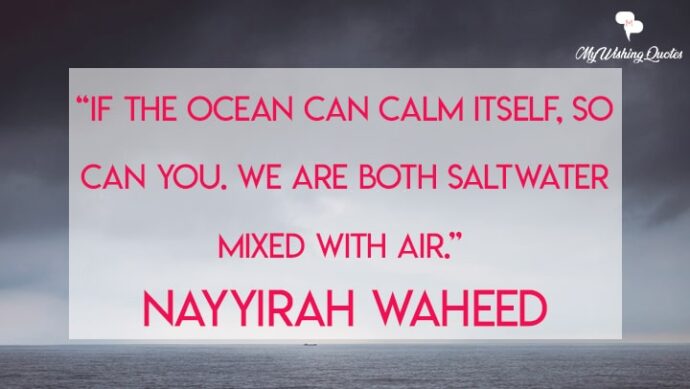 Ocean Quotes:
"There's nothing more beautiful than the way the ocean refuses to stop kissing the shoreline, no matter how many times it's sent away."
–Sarah Kay
"If you want to hear the distant voice of the ocean put your ear to the lips of a seashell." –Curtis Tyrone Jones
"Those who live by the sea can hardly form a single thought of which the sea would not be part." –Hermann Broch
"She loves the serene brutality of the ocean, loves the electric power she felt with each breath of wet, briny air." –Holly Black
"You will love the ocean. It makes you feel small, but not in a bad way. Small because you realize you're part of something bigger." –Lauren Myracle
"The ocean makes me feel really small and it makes me put my whole life into perspective… it humbles you." –Beyoncé Knowles
"The universe is an ocean upon which we are the waves. While some decide to surf, others venture to dive." –Charbel Tadros
"The ocean was magical to her, its depths and mysteries were boundless, its call irresistible." –Jeff Mariotte
"If the ocean can calm itself, so can you. We are both saltwater mixed with air." ―Nayyirah Waheed
"Summer is calling me with the music of an ocean breeze. I must go dance with the waves of love." –Debasish Mridha
"You could start now, and spend another forty years learning about the sea without running out of new things to know." –Peter Benchley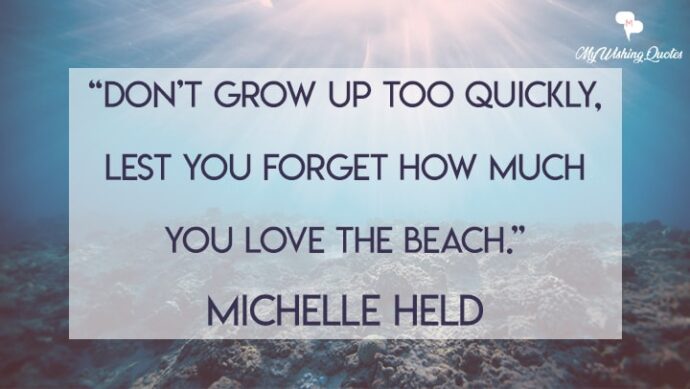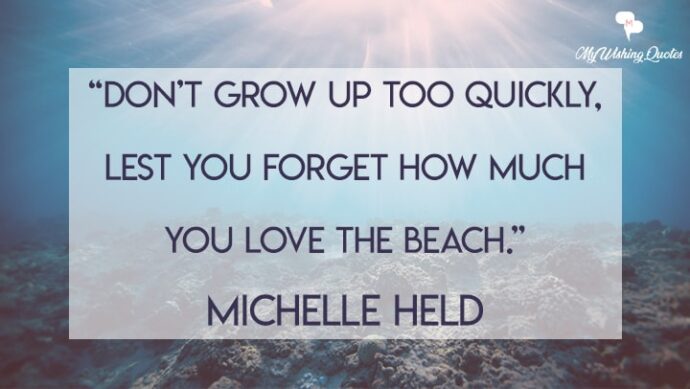 Inspirational Ocean Quotes
"For whatever we lose (like you or me) it's always ourselves we find in the sea." –e.e.cummings
"Don't grow up too quickly, lest you forget how much you love the beach." –Michelle Held
"Why do we love the sea? It is because it has some potent power to make us think things we like to think." –Robert Henri
"We are tied to the ocean. And when we go back to the sea, whether it is to sail or to watch – we are going back from whence we came." –John F. Kennedy
"The heart of man is very much like the sea, it has its storms, it has its tides, and in its depths, it has its pearls too." –Vincent Van Gogh
"A walk on the beach is worth a thousand words." –Anonymous
"Ocean is more ancient than the mountains, and freighted with the memories and the dreams of time." –H.P. Lovecraft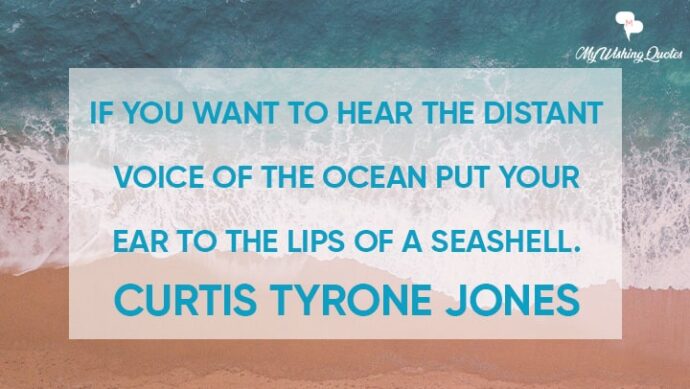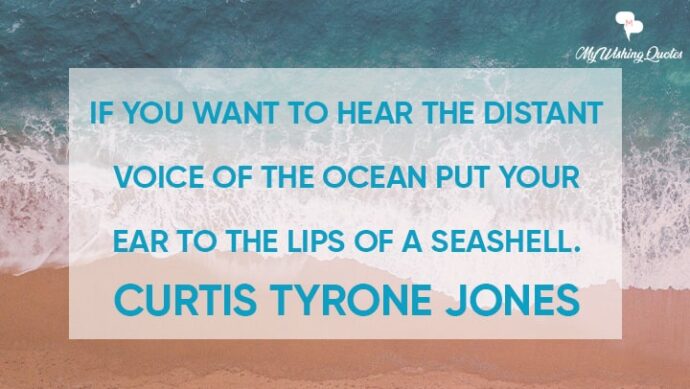 Ocean Quotes Funny
With you, life's a beach.
"Happier than a seagull with a french fry."
"Time to get nautical."
"My milkshake brings all the boys to the yard."
You haddock me at hello."
"That little sun of a beach."
"I love you to the beach and back."
"Tropic like it's hot." — Unknown
"Party like a lobster." — Unknown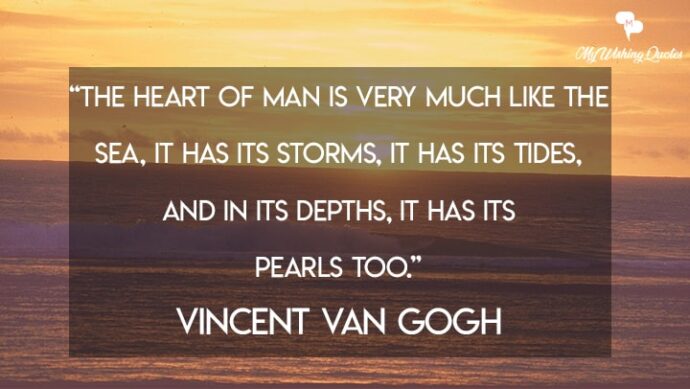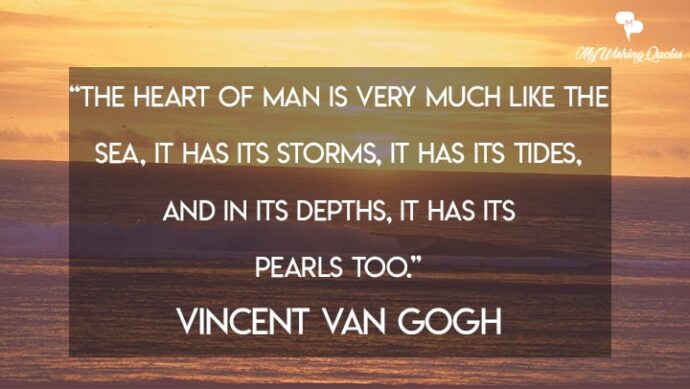 Ocean Wave Quotes
Listen to the sound of waves within you. —Rumi
Waves are not measured in feet or inches, they are measured in increments of fear. —Buzzy Trent
You can never ride on the wave that came in and went out yesterday.—John Wanamaker
A wave is never found alone but is mingled with the other waves. —Leonardo da Vinci
The breaking of a wave cannot explain the whole sea. —Vladimir Nabokov
Stop running after the waves. Let the sea come to you. —Elif Safak
There is no new wave, only the sea. —Claude Chabrol