There's nothing more satisfying than touching your skin, only to feel the smoothness of a fresh shave. With that in mind, the smoothness only lasts a day, after which the hair starts growing again. For that, there is a better alternative – and that alternative is wax.
However, wax needs to be warmed beforehand – something that is best done with a wax warmer. But which wax warmer should you choose? You need something that will help warm up the wax and keep it warm in a safe manner. The last thing you need is exceedingly hot wax that will burn or irritate your skin.
If you are not completely certain which wax warmer to use, here are a few suggestions for you.
1. Tress Wellness Waxing Kit Wax Warmer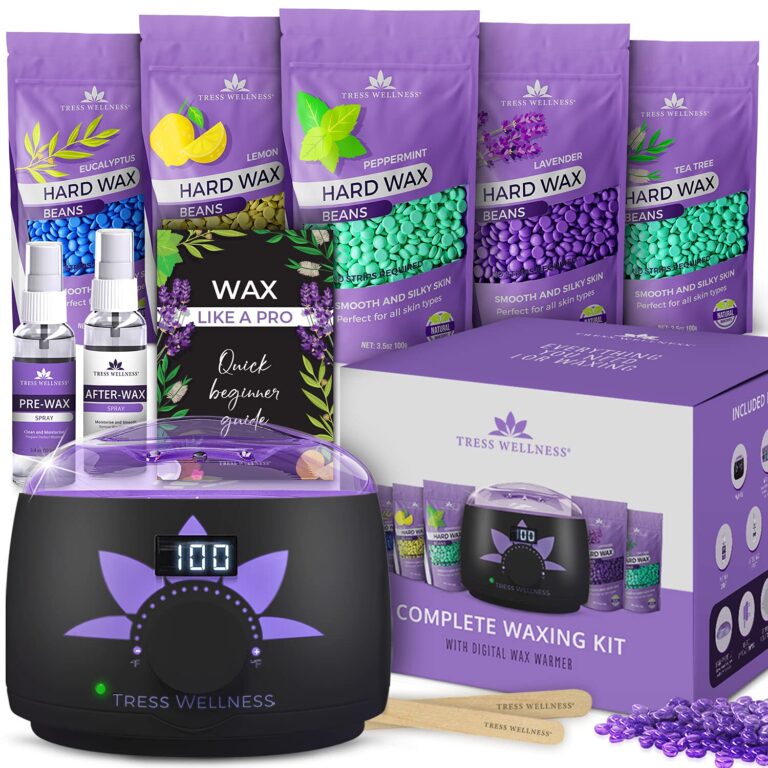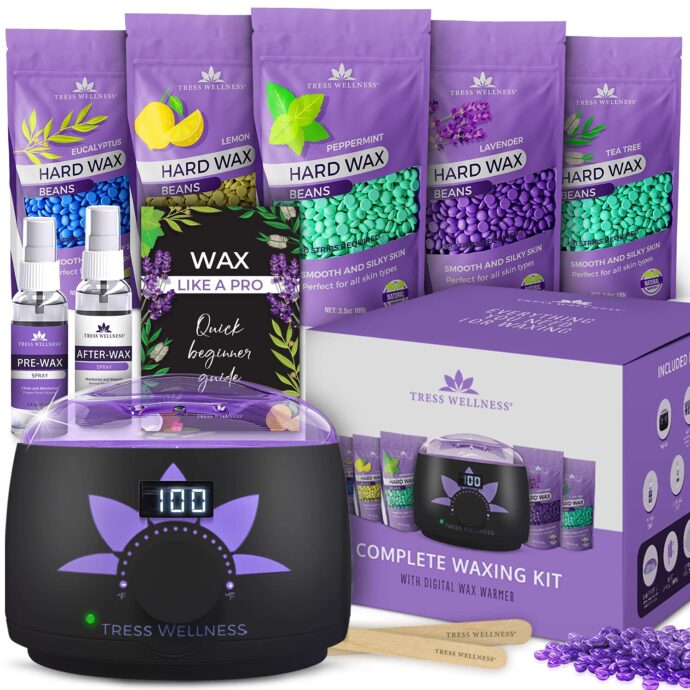 If you want to cut down your salon visits, then you can try this wax warmer kit. It comes with 5 wax bean bags, 10 waxing sticks for brows, 20 standard-sized waxing sticks, and 5 protective rings. It also comes with two sprays: one for pre-waxing and one for post-waxing.
The beans are scented, unlike many wax kits you can find on the market. This way, you will not be filling your room with raw, unpleasant paraffin smells. The wax warmer was also given a digital display, where you can select a temperature between 86 and 257 degrees Fahrenheit.
The wax itself from the kit has a low melting point, so you may easily get the wax ready without making it too hot. However, thanks to its adjustable temperature, you may add different wax beans to this wax warmer. For further information and opinions about the product, you may check this page.
2. Medog Wax Warmer Kit Hair Removal Machine
If you are working with different waxes, the Medog wax warmer kit is very efficient. With a temperature-limiting setting between 140-158 degrees Fahrenheit (60-70 degrees Celsius), this one ensures the temperature of the wax remains constant. Once the maximum temperature is reached, the unit will shut itself down – turning back on when it goes below the lowest level.
This wax warmer has a removable container, which means that it will be much easier to clean it. The container is also translucent – so, you may see the exact state of the wax as it is melting. You won't accidentally get dust in the wax by continuously lifting the lid.
3. Lifestance Waxing Kit- L2 Digital Wax Warmer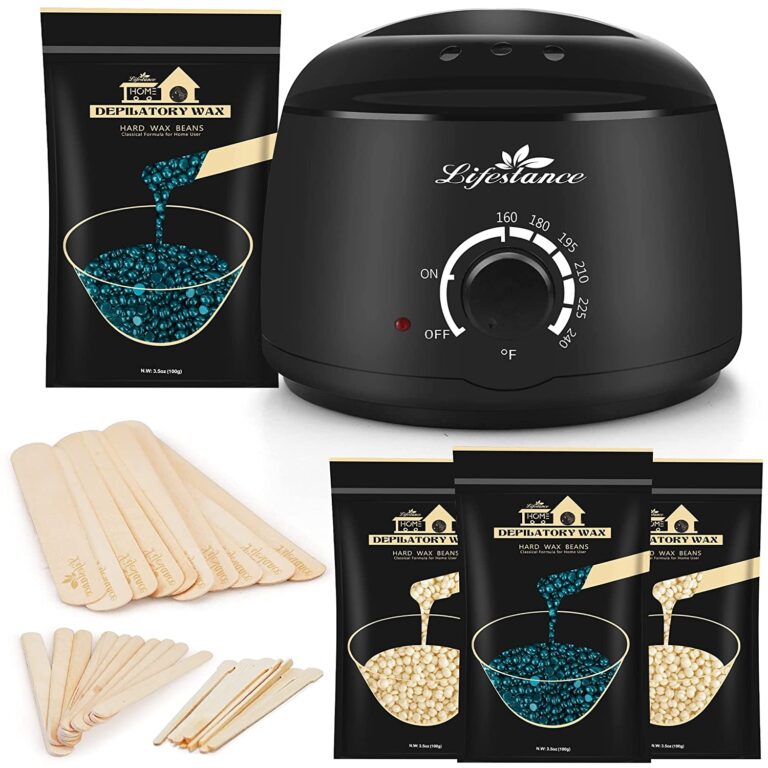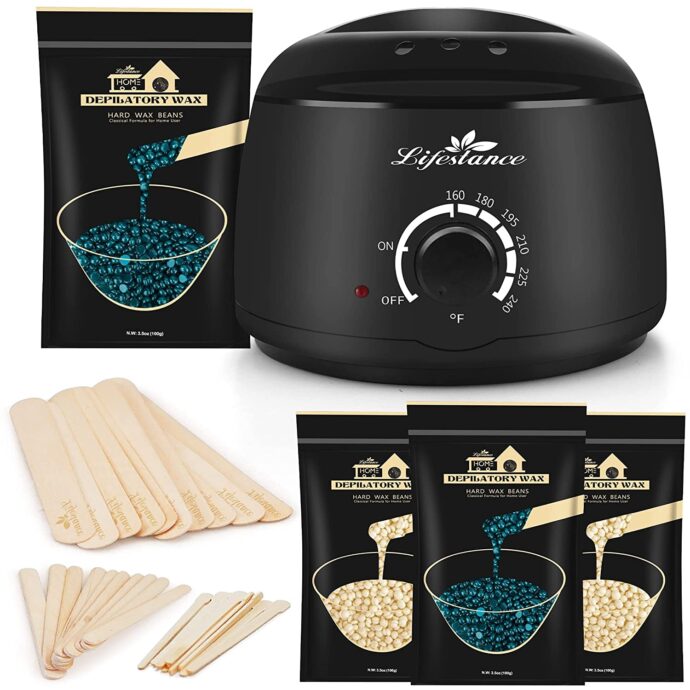 If you want a professional-grade wax warmer, then this unit might be what you are looking for. Like most wax warmers, it comes in a kit together with 4 bags of wax beans and 30 applicators – 10 for eyebrows, 10 medium, and 10 large. It also has 5 collars and 2 treatment spray oils, to reduce wax irritation and ensure you have everything you need.
The wax warmer features a digital display that is easy for beginners to use. It shows the exact temperature of the wax and allows you to set it in the way you prefer it. This way, there won't be any chances of you accidentally burning your skin. The unit comes with a 3-year warranty, so if you develop any issues, you may contact the provider.
4. Wax Warmer, Portable Electric Hot Wax Warmer for Hair Removal
This wax warmer uses advanced technology to ensure the wax is always perfect for application. With its intelligent control, all you have to do is touch the screen and select exactly how it should perform. The warming unit itself is also very compact and lightweight, meaning that you may easily carry it with you during your trips.
The kit includes every type of wax that you may need, such as wax beans, loose wax, and paraffin wax. You can use the one you are accustomed to, without any complications. The pot of the kit is also removable, making it very easy to clean once you are done with it. It also has a clear lid, which allows you to keep an eye on the wax as it is melting.
5. ANBULL Double Pot 20-120 Electric Wax Warmer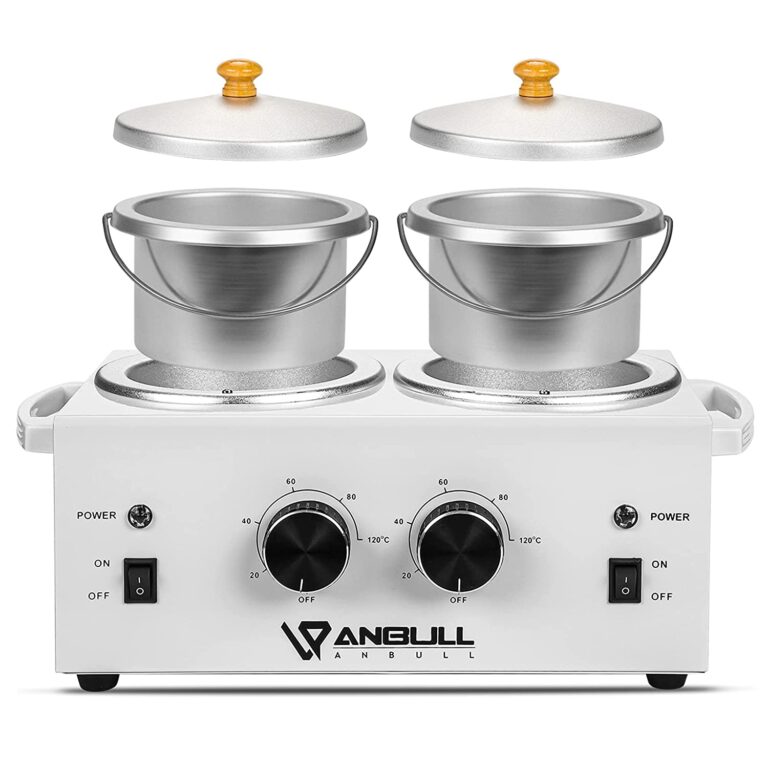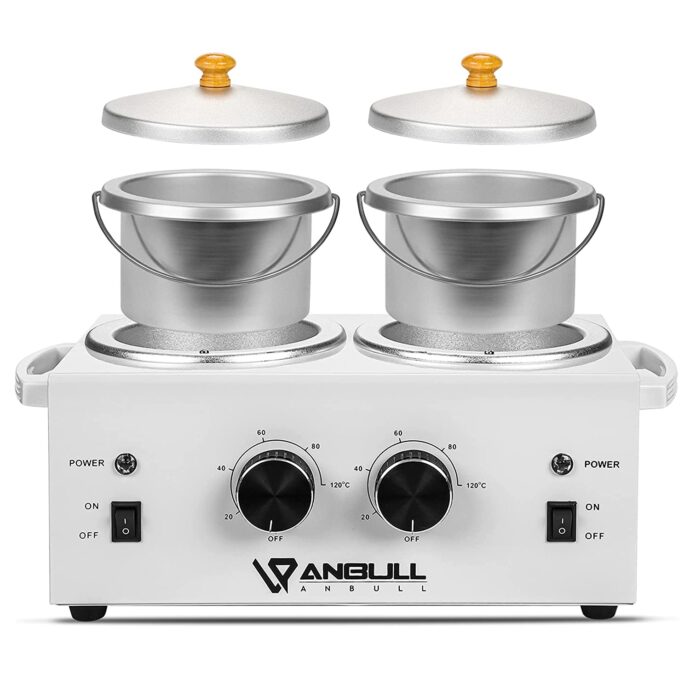 If one pot of wax is simply not enough for you, then you may want to try this wax warmer instead. Featuring double pots, you may heat two rounds of wax, so you will no longer have to wait for the wax to be ready. This will help in situations where you want to wax your entire body.
Each side has its own adjustable temperature, which is very useful if you are melting different types of wax. The 600ml pots can be easily removed and cleaned, as they feature non-stick surfaces. The lids are transparent, making it easier for you to see the wax inside, and they also have wooden handles to prevent you from accidentally burning yourself. If you need something professional grade, this wax warmer is definitely for you.
6. BLITZWAX Waxing Kit for Women Men Digital Wax Warmer
This all-purpose wax kit can be very useful, no matter if you want to wax your eyebrows, your bikini line, or the rest of your body. The premium-scented wax beans work for both fine body hair and thick, coarse hair. The digital display of the wax warmer will give you complete control over the wax temperature, allowing you to set it between 86 and 257 degrees Fahrenheit.
The package contains 5 wax bean bags, 20 wax strips, and two oil sprays for pre- and post-treatment. This will help reduce the chances of irritation. It also comes with a pair of gloves, something that is not present in every waxing kit. This way, there will no longer be such a high chance of you burning your hands.
The Bottom Line
A wax warmer can be a person's best friend, especially if you like smooth skin. You should choose a wax warmer that is digital and ready to use but make sure it comes with all the necessary extras. Go for the kit that fits your needs the most.