Anyone who has ever entered a casino has not been able to resist the slot machines. Video slots are so addictive that sometimes we can't tear ourselves away from them for hours – even when we have to. However, some 'urban' gambling rules do exist, and one of them is a chair leaning against the slot machine. Find out in the text before you whether that will save your seat.
The Popularity of Slots
Back in the 60s of the last century, the famous Elvis sang Viva Las Vegas. Las Vegas is still considered a gambling Mecca – and people from all over the world come to try their luck on slot machines. Although we can still see those retro types popularly called one-armed bandits – nowadays, we play electronic slot machines more often. In the invasion of a large number of video slot games with a large number of bonus games, fantastic animations, and brilliant sound effects – there are still players who are more interested in classic ones. Even today, when you enter the casino, you will see many of those who passionately play Fruities or famous Sevens.
Can't Get Away From the Slot Machine? Here's What to Do
Slot games are so addictive that they can keep you glued to your chair and the machine for hours. However, it is clear that sometimes you need to get up – and then what? Someone will take your place and break your happy streak. Or maybe you decided to take a break between two non-winning streaks – so you don't want someone to take your seat in the meantime and win the prize you're pursuing. What to do then? Fortunately, there is a gambling etiquette and things you can do to prevent this situation. That is why we will explain a little better what it means when a chair is leaning against a slot machine.
One Player – One Seat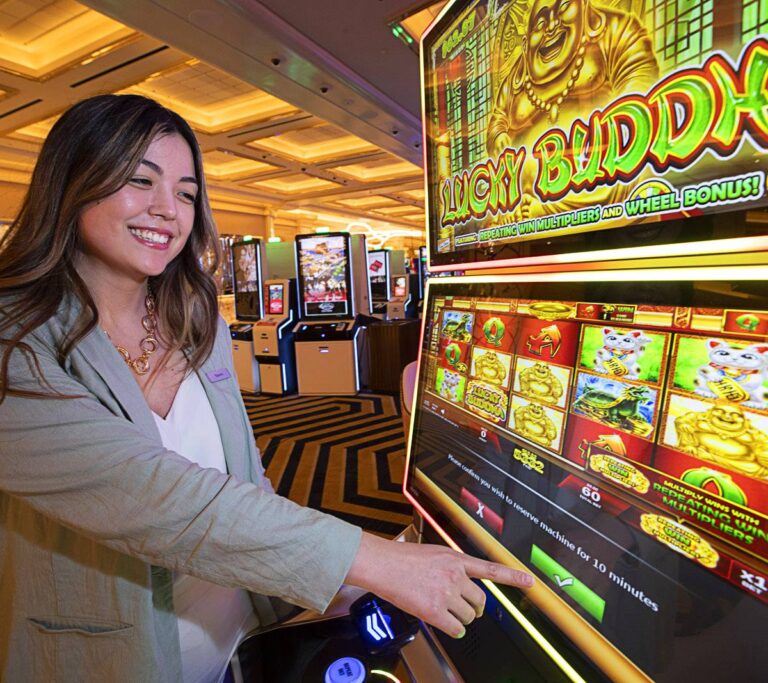 When you go to the casino, you already know what to expect. Players sit at their machines and play. Of course, some do not follow the fair-play code in the casino -so they occupy three, four, or even more slot machines. They usually do this by inserting money or a ticket into a slot machine – and setting it to automatic mode. Players mostly do this to provide a greater chance of winning the Jackpot prize in the casino. That is especially visible if the prize amount is already high. Nevertheless, serious casino houses usually sanction such behavior because players should not have a 'monopoly' over particular slot machine. Everyone should take equal chances in the race for the jackpot – and it's clear that the house still profits. However, if the casino staff does not react to such things – that is a good way to lose clientele and players who are willing to deposit money.
Need a Break? Let Everyone Know About It
If you are a passionate player, you know how long the game can roll and keep you glued to the screen. According to joo-casino1, players who can't stand sitting for hours may prefer the online casino option. When playing slots in an online casino, you can easily take a break, have a drink, go to the toilet – or simply stretch your legs. However, in a real casino, if you do such a thing – someone may take your seat. Therefore, you must know about the leaning-chair-against-the-slot rule. What is that all about?
A Leaning Chair Rule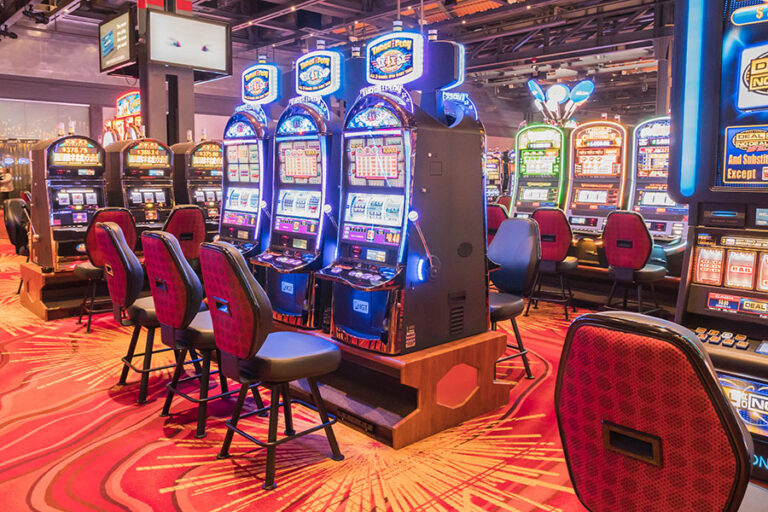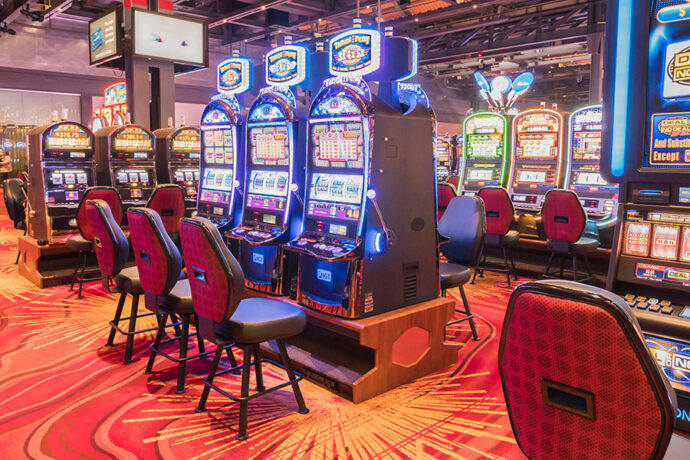 Imagine the situation where you chase the Grand Prize Jackpot, but you need to get up. Yes, these situations are more common than you think. Of course, you don't want someone to take over your seat in the meantime and continue to play on a winning machine or deprive you of your seat. This is where "the gambling rules of behaviour" come into the scene. A chair leaning against a slot machine is an obvious signal that your place is STILL YOUR'S. Practically, it means you lean your chair on a slot machine – so the backs are supported on the machine. That way, you will let other players know that even though you got up from your seat – you didn't give up the game on it. However, the unwritten rule says that such a break should not be a long distance of 20 minutes.
What Else Can You Do?
Of course, some casinos won't let you do something like this. Also, maybe the chair will not be practical for leaning against the machine, so you won't be able to do it. Therefore, you can use some other signals to let other players know that your seat is occupied. First, if the casino serves drinks – you can leave your glass on the table. You can also ask any of the players around to look out for your seat. Finally, you can always leave a ticket inside the machine because nobody will dare to touch your money since all the casinos are under cameras. Still, don't leave a lot or anything else of a higher value.
Do Not Take Frequent and Long Breaks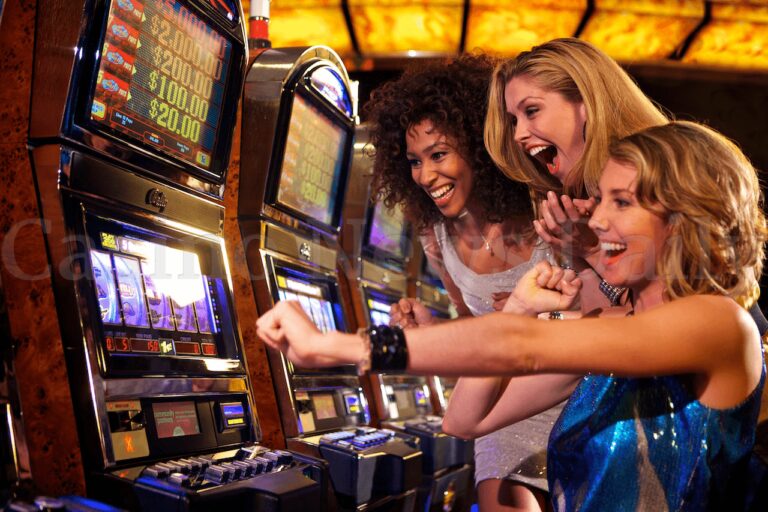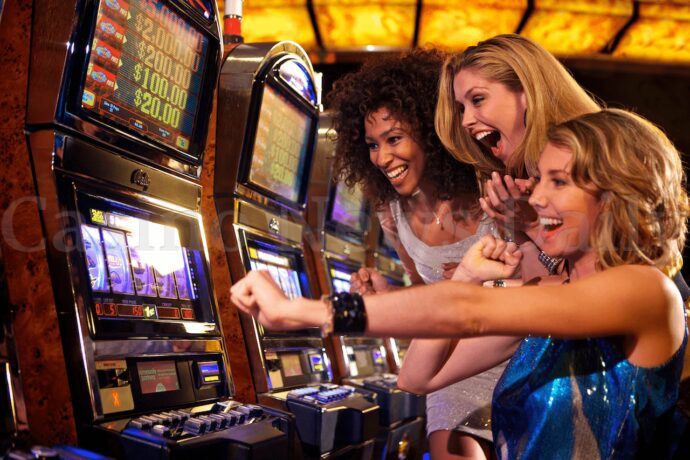 That is perhaps the best advice. Even if you are in a situation where you need a break, try not to take it longer than a few minutes. We have already mentioned that the upper limit should be around 20 minutes. However, it is not recommended to be away from the seat for a long time. Even the casinos themselves do not look favorably on it – so it is best to shorten your break to the necessary minimum.
Conclusion: Get to Know The Gambling Terminology
Most new players haven't heard many of the gambling terms – or they don't know the rules. However, long-time players know what leaning a chair against the slot machine means. Therefore, if you are planning to go to the casino, you should know some of the rules that apply there. In that case, you will not face any awkward or embarrassing situations.