Every religion has some specific persons whom they follow in their whole lives. The followers of this religion follow some particular books which they believe sent by God. Christianity also has a specific holy book named as Bible. This holy book is sent by God for full guidance for the followers of this religion at that time.
Every holy book has some important messages and guidance for mankind in every section of his life. All of such guidance is created with such amazing words that the reader will digest them just reading only one time. Also, he will become familiar with those points in an easy manner which God wants to tell him for his success in life and after death.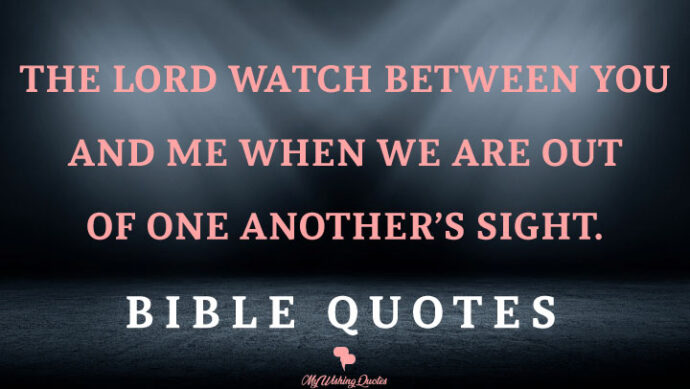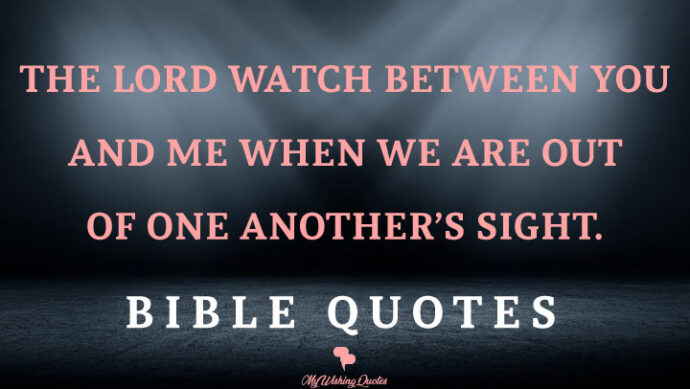 Bible Quotes
Like other holy books, the Bible also has a huge collection of guiding words for its believers. A person would have to use his mind to digest those words given in that book. A person with a great connection with his aim and command on words will never get disappointed through these words.
In short, a man will find a single task of his life in this book. He will be able to resolve his problems easily without fear of disappointment. In this world, we call those guidance words, lines, and phrases Bible Quotes.
These quotes have not confined to a single event or emotion of your life. No matter, what sort of task or problem you have in your life, you should make a connection with your religion's holy book and you will get a solution easily.
Such kinds of Bible quotes may fulfill any task of your life like feelings, emotions, and inspiration. For every task in your life, you will find some specific quotes related to every event. You will find some simple Bible quotes, Inspirational Bible quotes, and many others. You just need to make sure that what kind of problem you have and want its solution.
He has made everything beautiful in its own time.
God is Light; in him, there is no darkness at all.
Rejoice in the Lord always. I will say it again: Rejoice!
Cast all your anxiety on him because he cares for you.
Set your minds on things above, not on earthly things.
Come to me, all you who are weary and burdened, and I will give you rest.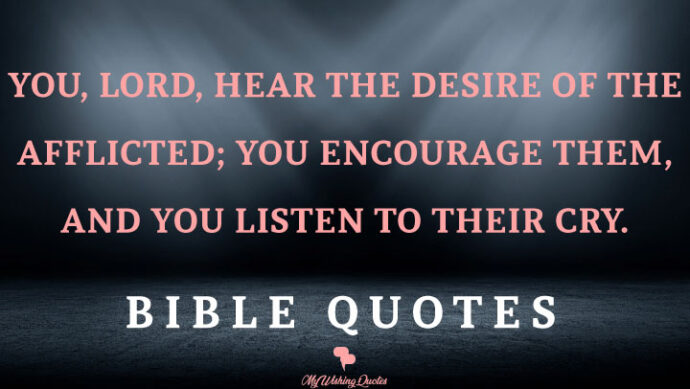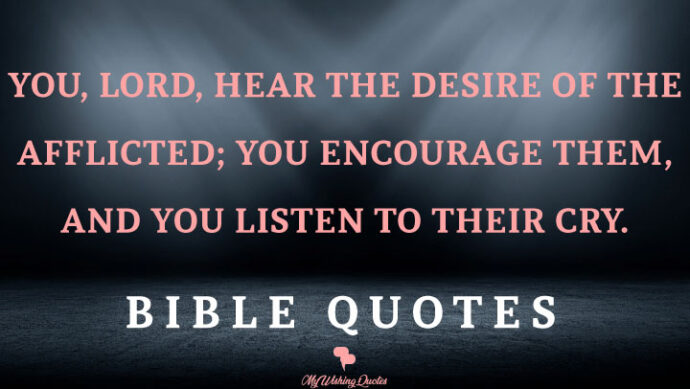 Do not conform to the pattern of this world, but be transformed by the renewing of your mind.
I am with you and will watch over you wherever you go.
This is the day the Lord has made. We will rejoice and be glad in it.
It is God who arms me with strength and keeps my way secure.
Create in me a clean heart, O God, And renew a steadfast spirit within me.
Be still, and know that I am God!
Come near to God and he will come near to you.
For with God nothing will be impossible.
Give your burdens to the Lord, and he will take care of you.
I can do everything through Christ, who gives me strength.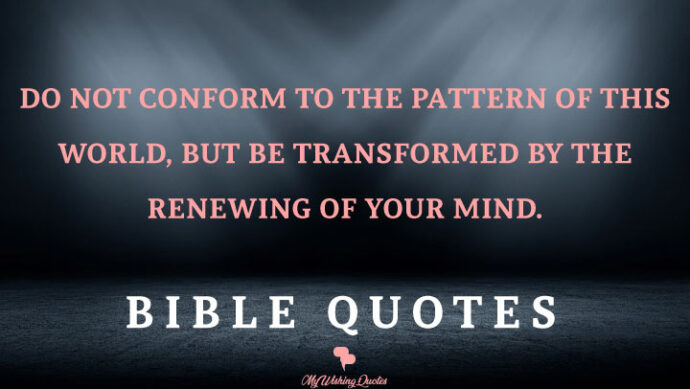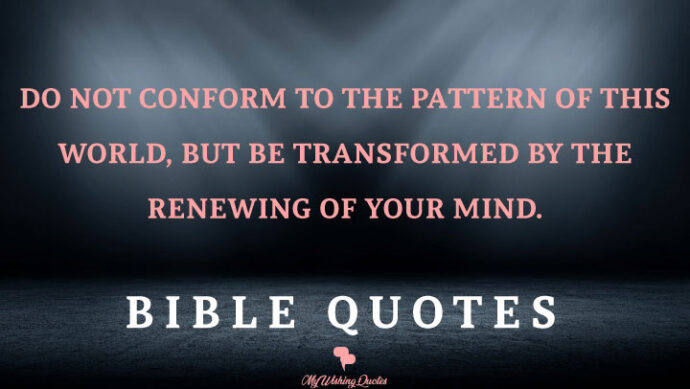 Inspirational Bible Quotes
Sometimes, a man becomes disappointed and loses all his hopes about his concern. He feels like a man without a weapon in war and wants to get rid of his aim. At such times, the belongings of that man should support him through their words, actions, and anything with which they can.
The most important thing a person needs in such a condition is Inspiration. By diverting his thoughts from the negative dimensions towards the positive one, you can make him hopeful and hard working. The only thing you have to do in this regard is saying Inspirational Bible quotes.
These quotes will perform your task precisely according to your desires. The person will be able to listen to God's words given in the Bible through your voice. In this way, he will be able to gain his hope again by inspiring from the words. The reader or listener will become more energetic about his aim, goal, and desires.
How good and pleasant it is when God's people live together in unity!
Husbands, love your wives, just as Christ loved the church and gave himself up for her.
Let love be genuine. Abhor what is evil; hold fast to what is good.
We love because he first loved us.
And as you wish that others would do to you, do so to them.
The Lord watch between you and me when we are out of one another's sight.
You, LORD, hear the desire of the afflicted; you encourage them, and you listen to their cry.
He heals the brokenhearted and binds up their wounds.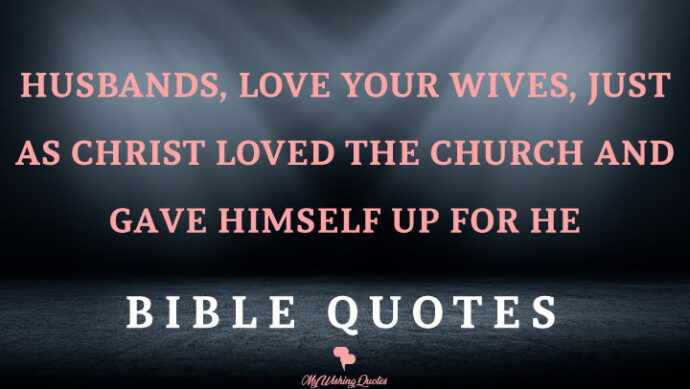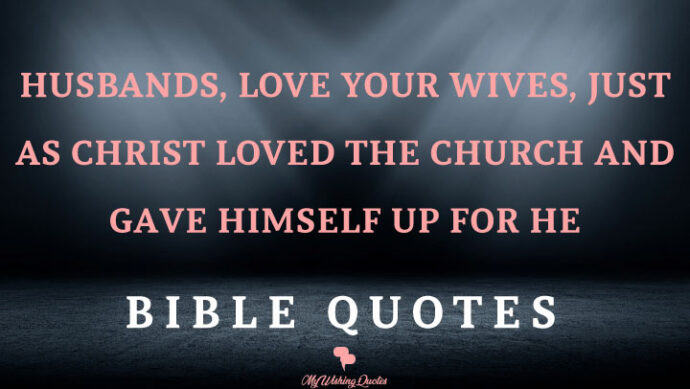 Bible Quotes Wallpaper
It is not compulsory that you have to say bible quotes by standing in front of the listener. But you can adopt other methods easily without any fear. No doubt, when you say the words instead of sending or pasting, it will inspire him the most. But when you send him those words, he will be able to read them, again and again, to get back his aim properly.
For this task, you can use the Bible Quotes wallpaper through which your reader can easily read what he wants. Here wallpaper does not only mean the screen wallpaper of your reader's mobile. But you can send him some photographs or wallpaper to paste on his room's wall to read them daily. In this way, you can send Bible Quotes Wallpaper to your loved ones for fulfilling requirements of Inspirational Bible Quotes
FAQs
Are Bible Quotes Will Be Enough To Inspire The Person?
In the holy book of the Bible, God has represented all guiding lines and words finely. These words will be enough to complete the task as all words will be digestible easily for the reader and listener.
Is Bible Only A Holy Book For The Christian Community?
No, the holy book has no restrictions to be followed by specific people. But after this book, another holy book has been sent by God. So, you should use that book also for getting proper guidance and outcomes.