You can't throw a rock without hitting a crossover or SUV. Behind pickup trucks, no other body style is as popular in the USA. Naturally, this means every automaker is clamoring to get a piece of that giant, profitable pie. But with so many options, it can be hard to separate the good from the not-so-good. For every Toyota RAV4 or Honda CR-V Hybrid like this, there are a dozen Mitsubishi Eclipse Crosses or Dodge Journeys. These cars are designed for hauling your family, so you really can't afford to settle. You and your family deserve the best, and to help you find it, here are some of the most accomplished competitors:
Toyota RAV4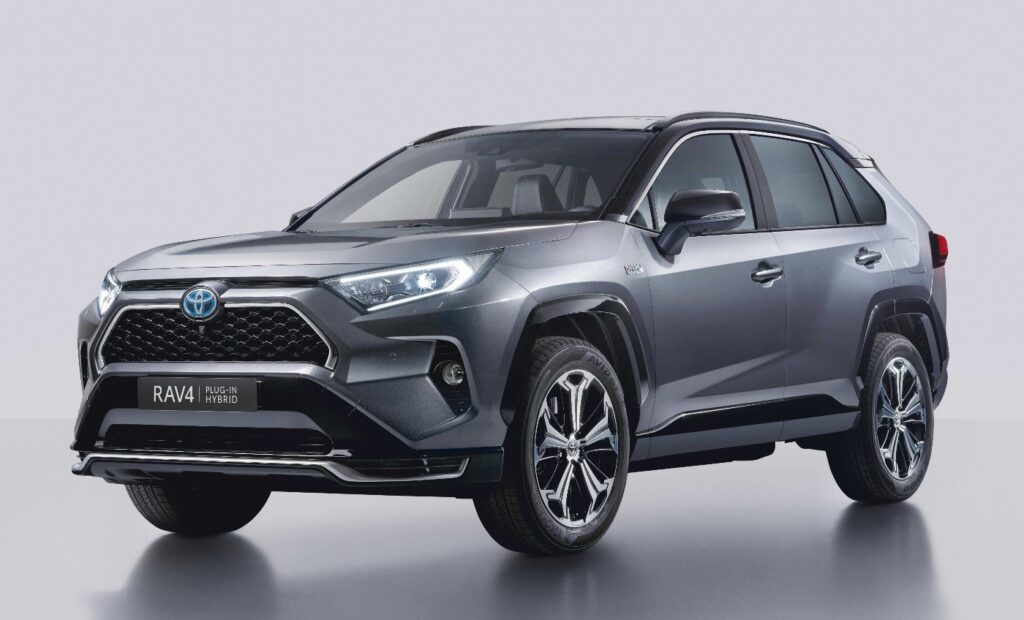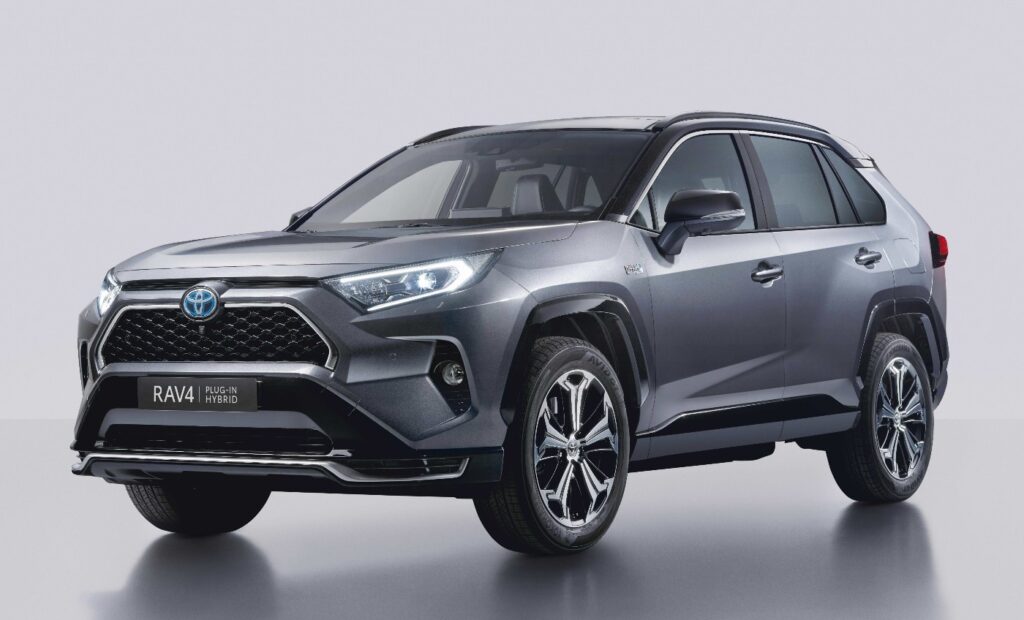 There is a reason Toyota holds such a large market share in the states. It has two sedan models in the list of top sellers – the Camry and Corolla – and the RAV4 compact crossover. Just like the popular three-boxes, the high-rider is available with a gas engine or with hybrid assistance. The MHEV is still affordable in comparison to the base model, and it offers improved fuel economy for further savings.
The PHEV is pricier than even the top-most trim of the other two configurations, but it does have the added benefit of an all-electric range with pretty good mileage – 42 miles on a full charge. It has the best power figures, too, with a combined 302 horsepower. This provides it with a great amount of pep around town, but it's still far from being a sporty driver.
Where it does shine, though, is in the spacious cabin and a trunk with loads of cargo capacity. You also get Toyota Safety Sense 2.0., which includes pre-collision avoidance with pedestrian detection, and full lane departure intervention. The infotainment suite is adequate on the base model, with smartphone integration and Wi-Fi, but it improves markedly as you upgrade trims. The more expensive RAV4 Prime has almost everything as standard.
Honda CR-V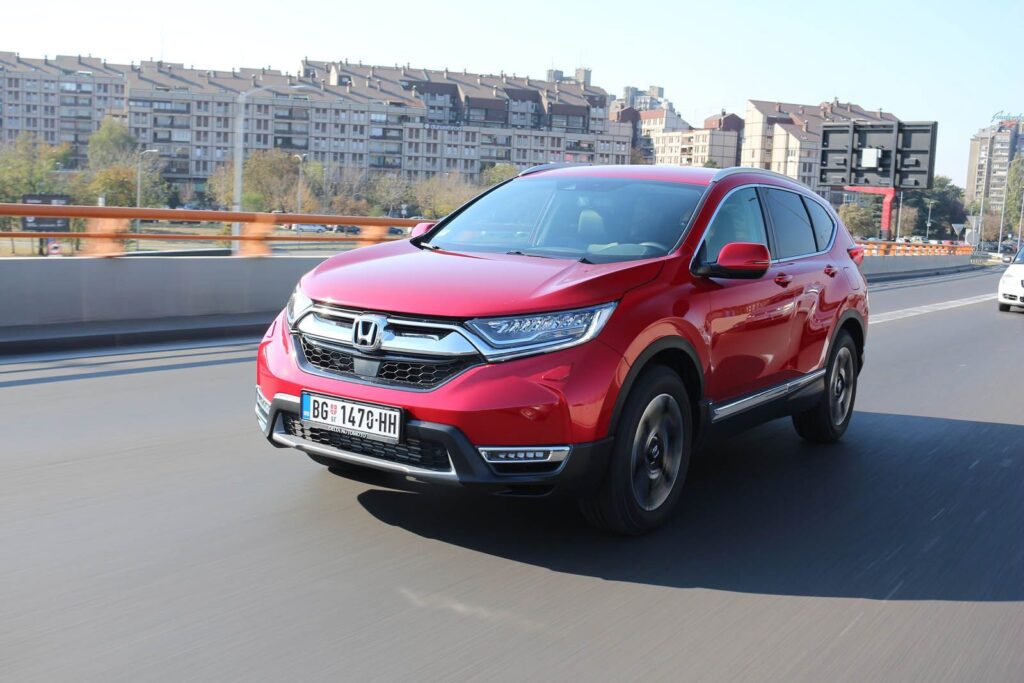 Another big name in the crossover segment, the CR-V was a long-time king of economy before the RAV4 came along. Its 190-hp turbocharged engine is a little on the lackluster side, but it delivers some of the best mpg figures from a non-hybrid engine. It does get a hybrid option, though, but at 212 hp, it's a bit disappointing in comparison to the competition.
Still, there are plenty of things about the CR-V that continue to impress. First and foremost is its practicality. With more than enough space for four full-size adults and a whopping 39.2 cubic feet in the trunk, there are few rivals that can match it. The cabin is well-appointed and comfortable, making long drives for vacations a breeze. And, with Honda Sense as standard on every model, safety is never a concern.
Unfortunately, with so many modern and capable rivals entering the segment, the CR-V hasn't done as much work as it should to stay relevant. Considering it is so similarly priced to the RAV4 and Nissan Rogue, its infotainment system is dated and clunky. But, this is not enough to dissuade buyers considering the reputation Honda has garnered over the years.
Kia Telluride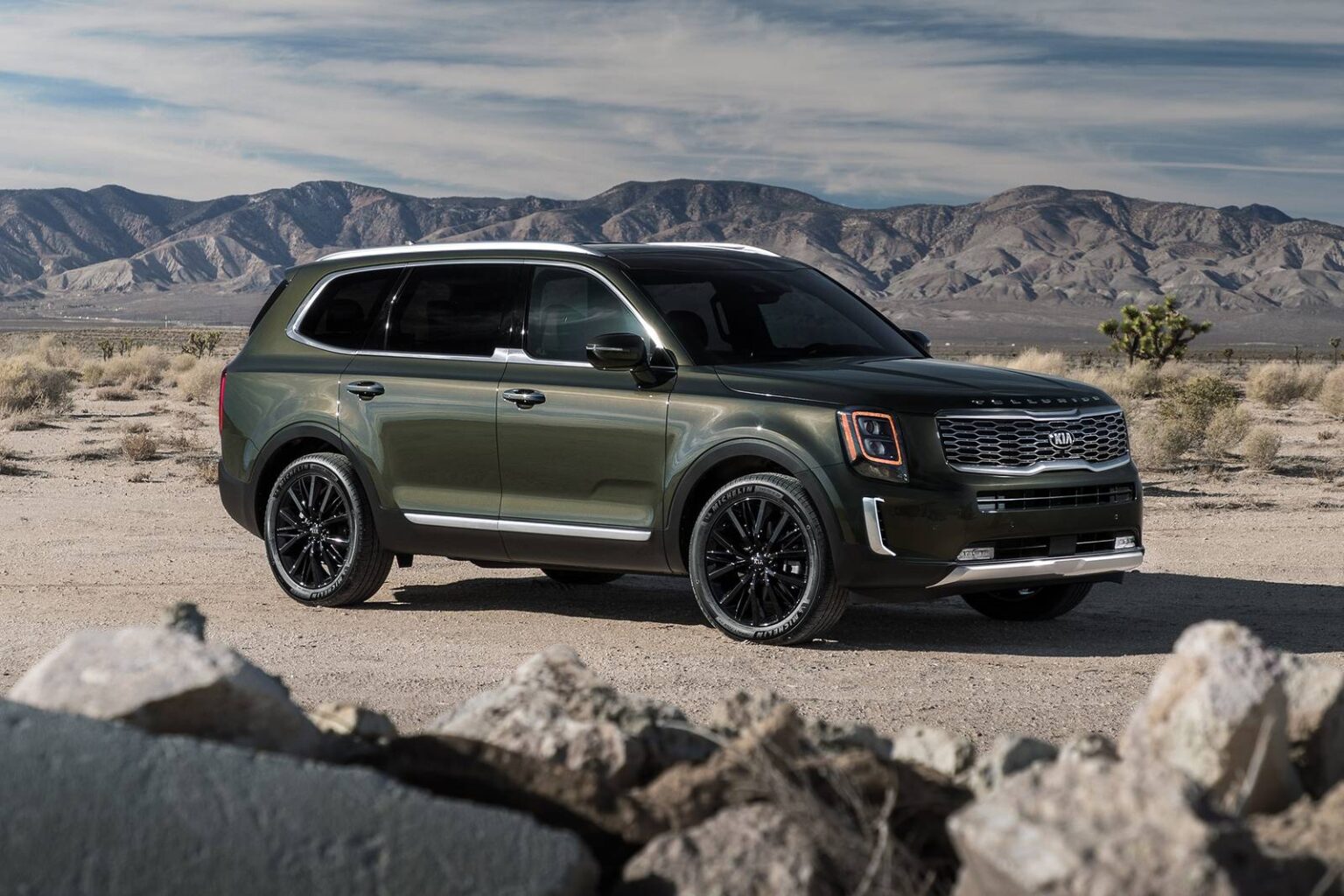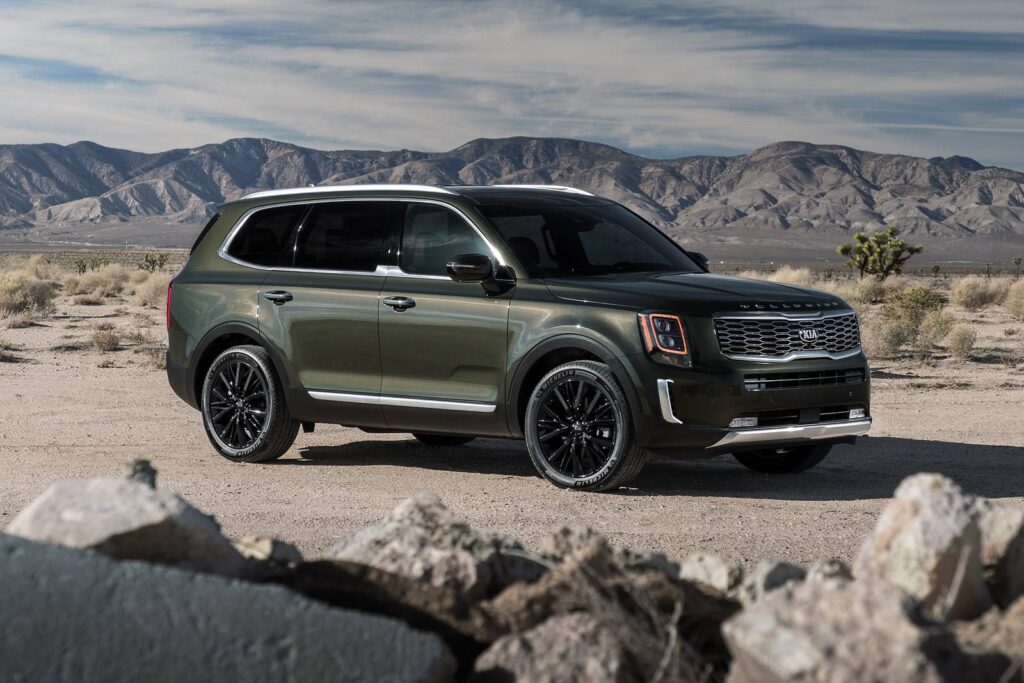 Not every popular crossover SUV is a compact model. The Telluride is technically mid-size, even though it has space for up to seven passengers. Many automakers have done their best to make three rows of seats work, but it's a tough recipe to get right. More often than not, these cars end up spending all their time with the back-most seat folded down, since only toddlers can comfortably use the space.
Kia is one of the few brands that can honestly say it has a true seven-seater in its stable. It certainly doesn't hurt that this large people-hauler has a starting MSRP only slightly higher than much smaller vehicles, but it also benefits from Kia's superb warranty and comes outfitted with a great list of features. These include basic driver assists, but also blind-spot monitoring and rear cross-traffic alert – features most manufacturers make you pay extra for.
Of course, there are downsides, too. Making space for three rows of seats means sacrificing in the trunk, but 21 cubes in this particular category is more than reasonable. And while the extra weight of all the dressings and eight passengers does negatively impact fuel economy, the V6 under the hood of the Telluride is one of the more frugal ones out there.
Audi e-tron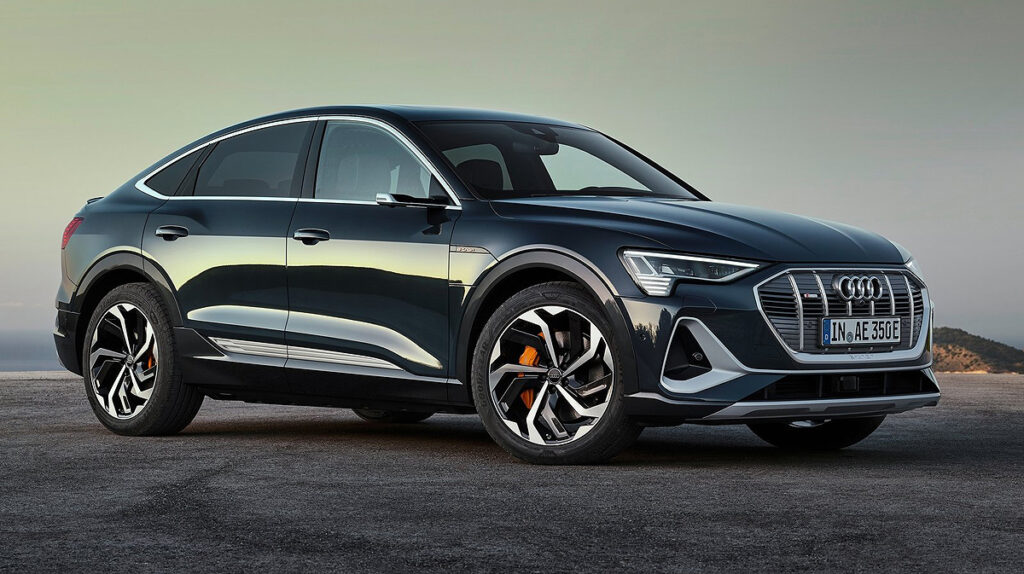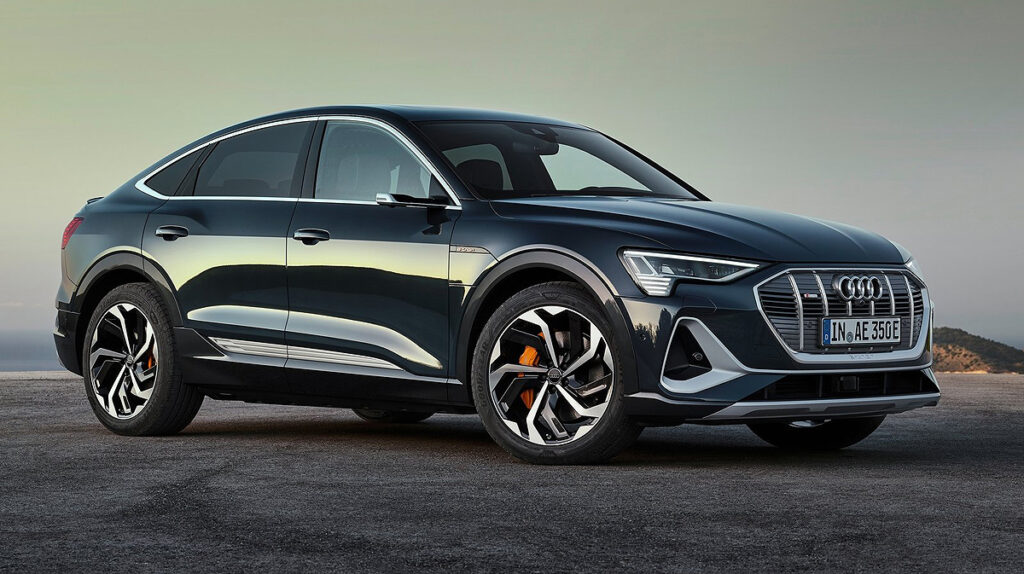 If you're in the market for something a little more luxurious and have the money to spare, then you might want to consider the new electric SUV from our friends over in Germany. Some of the best premium cars come from this part of the world, and the latest Audi more than lives up to this reputation. Apart from being very handsome to look at, it is actually reasonably priced for what it offers, and ticks all the boxes on the SUV checklist.
Inside, it is marvelously spacious and exquisitely outfitted. Even the lowliest trim sports plush leather seats and high-quality wood trim finishes. Three is a decent amount of space in the trunk, too, though it won't be setting any new records in the segment. Passengers will be extremely comfortable, and not just because of the seats. The suspension is tuned for comfort over performance, though it can handle some spirited driving if that's what tickles your fancy.
If there is one area where it could be faulted, it's the powertrain. It's not technically weak, but it lacks the oomph needed to make such a large, bulky SUV move with any spirit. This also has a serious impact on its fuel economy and driving range. On a full charge, the e-tron can only travel for 204 miles, but you can get it up to 80% in 30 minutes on a fast charger.
There are a lot more options out there, from affordable crossovers like the Kia Seltos and Hyundai Tucson, to sexier, coupe-styled performance SUVs like the BMW X4 or Tesla Model X. What's important is finding the one that fits your budget and lifestyle, and not settling for less than what the best are offering at a similar price.