Not to brag, but my great great grandfather fought in the Civil War. So, I came from a long line of gun lovers. This heritage comes with some disadvantages. For instance, almost every family gathering inevitably ends up with a heated argument about the best caliber for self-defense purposes.
Even though I have extensive military and hunting experience, I always stay aside from this dispute. Why? Because I know the answer: – It's not the size of the bullet, it's the placement that counts. From my experience, you can stop a man with a rock if you hit him hard enough and in the right spot.
That being said, some rounds are still considered to be better for self-defense than others, mainly because they are safer to use around innocent bystanders or offer greater stopping power.  These rounds include:
9mm Luger
.45 ACP
.38 Special
.357 Magnum
.40 Smith&Wesson
Let's examine each of these rounds in more detail.
1. 9mm Luger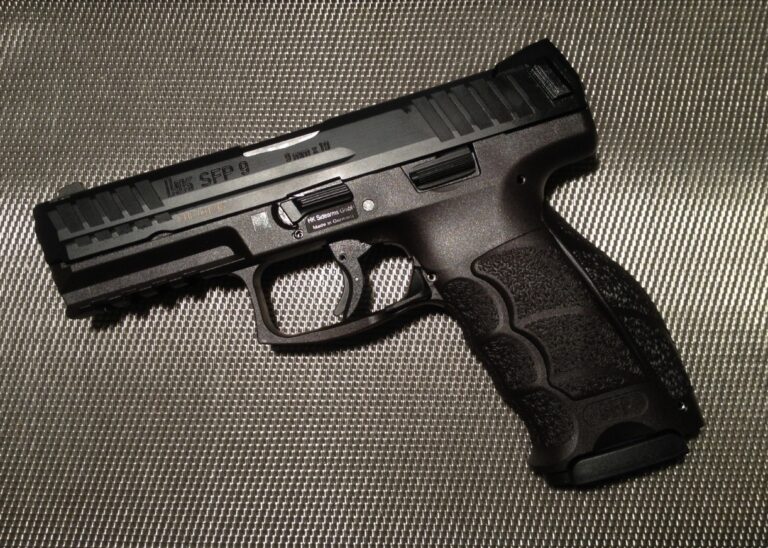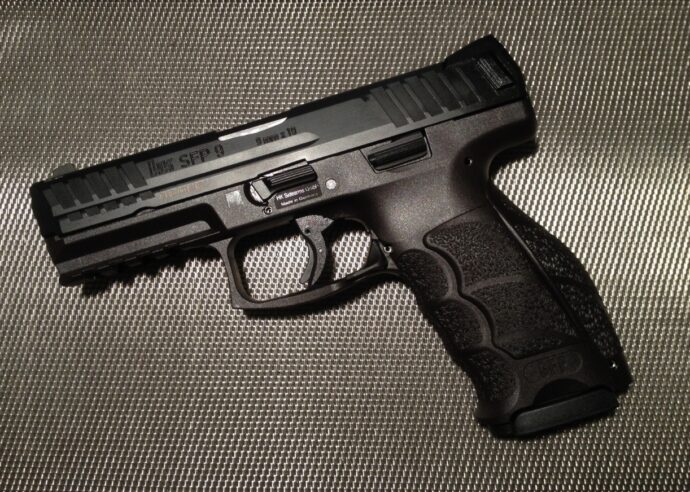 Originally designed by Georg Luger in 1909, the 9mm Luger aka 9mm Parabellum is still one of the most popular handgun calibers amongst both law enforcement officers and civilians. Let's examine this round's main performance features – recoil, power and penetration, and availability.
Recoil
Simply put, recoil is how hard a gun "kicks" when you fire a bullet. Generally speaking, the bigger the caliber, the greater the recoil power is. A 9mm Luger produces relatively light recoil which makes it easier for the shooter to fire more accurate follow-up shots.
Power and penetration
In this area, a 9mm Luger has evolved the most. Today's 9mm rounds travel at a higher velocity, hit harder, and expand wider than their predecessors. For maximum stopping power, try using 9mm hollow point bullets. They tend to expand upon hitting a target which is also good for preventing a bullet to go through your desired target and into an unsuspecting bystander.
Availability
It is one of the most used calibers in the world, so you will have no trouble finding these rounds readily available in most gun stores.
2. .45 ACP
The .45 ACP (Automatic Colt Pistol) was initially designed by John Moses Browning in 1904 to chamber the Colt-automatic pistol prototype. After it passed all military trials, it became the standard round for Colt's M1911 pistol and is still one of the most reliable options on the market.
Here is how .45 ACP performs in action:
Recoil
Since it is larger than 9mm rounds, the .45 ACP produces much greater recoil power. It is something to get used to. If you opt for this caliber for your self-defense purposes, I recommend you go to a shooting range as often as you can.
Power and penetration
.45 ACP's main advantage over other calibers is the expansion force. The larger the wound the greater the tissue trauma and blood loss and this ammo create a massive wound. This is especially true if you choose .45 ACP hollow point bullets as they can expand twice the size of their original diameter.
You also don't have to worry about hitting anything that you don't intend to as the bullet doesn't travel very fast so it will stay buried shallowly in your target.
Availability
Even though it cost more than the 9mm rounds, you can find .45 ACP bulk ammo in most shooting supplies stores.
3. .38 Special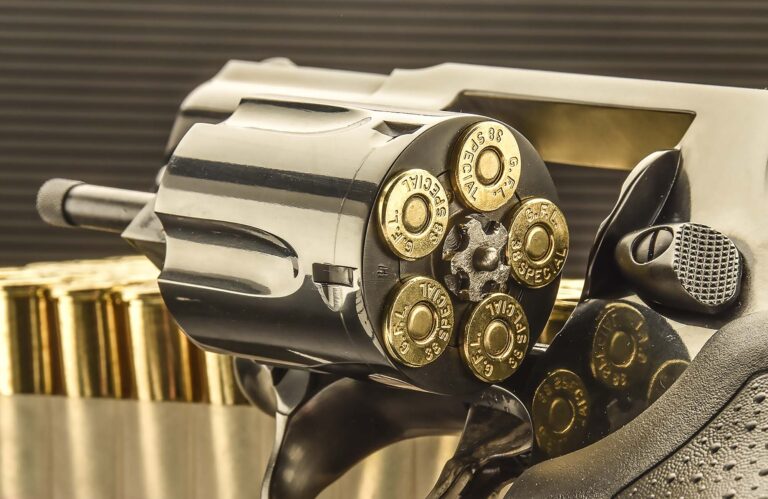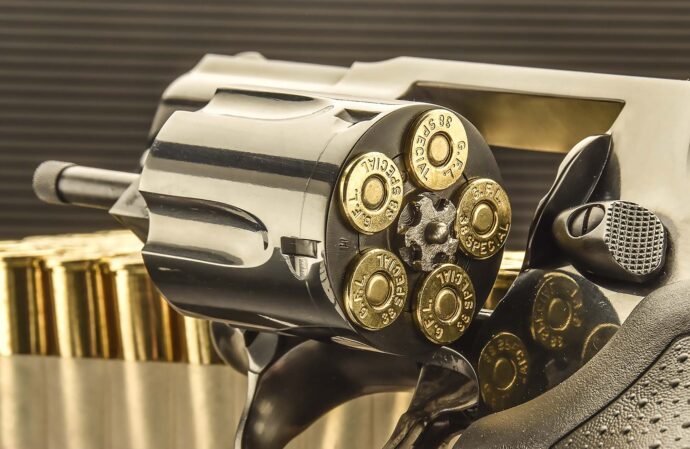 The .38 Special is a rimmed, centerfire cartridge designed by Smith&Wesson in 1898 as an improvement over the .38 Long Colt, mainly in a stopping power department. Let's see how it performs.
Recoil
A .38 Special produces very mild recoil which makes it perfect for small-framed shooters. Some would say it is ideal for women shooters, but I know better than to question the strength of women.
Power and penetration
The .38 Special doesn't penetrate as deep as 9mm or .45 ACP rounds. But what it lacks in power, makes up in more accurate follow-up shots.
Its biggest downside might be the capacity since most revolvers that chamber .38 Special can only hold 5 to 6 rounds. Not to forget, reloading wheel guns is not exactly the easiest and fastest thing to do.
Availability
.38 Special is not always readily available. And when you do find it, it is usually more expensive than 9mm or .45 ACP rounds.
4. .357 Magnum
The .357 Magnum is a smokeless powder cartridge, based on the .38 Special and created by Elmer Keith, Philip B. Sharpe, and Douglas B. Wesson. It was the most popular handgun caliber of the 20th century and is still a go-to round for many gun lovers. Here is how it performs.
Recoil
You would expect that any caliber with the word "magnum" in it has enormous kicking power. However, as far as recoil goes, the .357 Magnum is somewhere in the middle. If you are accustomed to firing 9mm rounds, you will have a hard time adjusting to this bigger caliber.
If you do choose a .357 Magnum for self-defense, make sure you practice enough to feel comfortable with the recoil power.
Power and penetration
This is where .357 Magnum outperforms most defensive rounds. It produces great stopping power and penetration force. One of the main concerns is overpenetration, but if you use 125g hollow point .357 Magnum rounds, anything lying beyond the target should be safe.
Availability
.357 Magnum rounds are not hard to find. However, they are on the more expensive side. If you want to save some money, I recommend you buy them in bulk.
5. .40 Smith&Wesson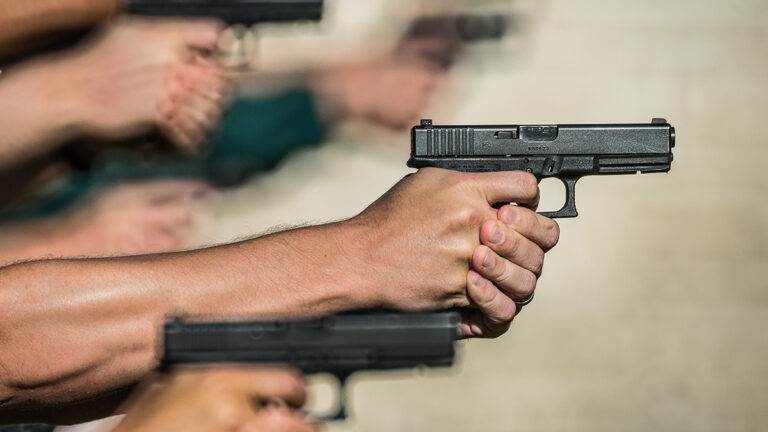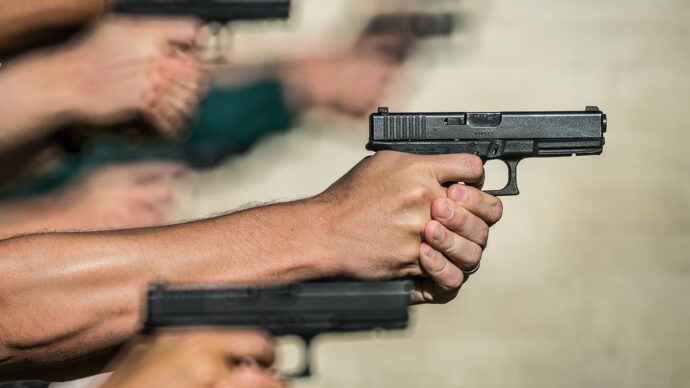 It was 1986 when two FBI agents lost their lives and five more were injured after a shootout with bank robbers. The agents were using 9mm rounds at that time, which proved to be inefficient enough to stop the criminals swiftly. In 1990, the .40 S&W was developed as an answer to this problem.
Here is what you can expect from .40S&W rounds.
Recoil
The .40 S&W is notorious for its snappy recoil and substantial muzzle rise. I wouldn't recommend this caliber to an inexperienced shooter as the bullet can end up anywhere if the gun is in unskilled hands. If you opt for .40 S&W, make sure you have a lot of practice before you point your gun at anything that moves.
Power and penetration
When it comes to power and penetration, the .40 S&W comes really close to 9mm   rounds. The only difference that matters is in the stopping power. While the .40 S&W produces 396 foot-ponds of energy, the 9mm rounds produce 339 foot-pond of energy.
This essentially means that a .40S&W bullet is going to penetrate deeper into the soft tissue than the 9mm one. Even the wound channel width is similar – .40 S&W – 0.76 inches and 9mm – 0.72 inches.
Availability
The 9mm rounds are slowly overtaking the market. As a result, the .40 S&W is getting harder and harder to find.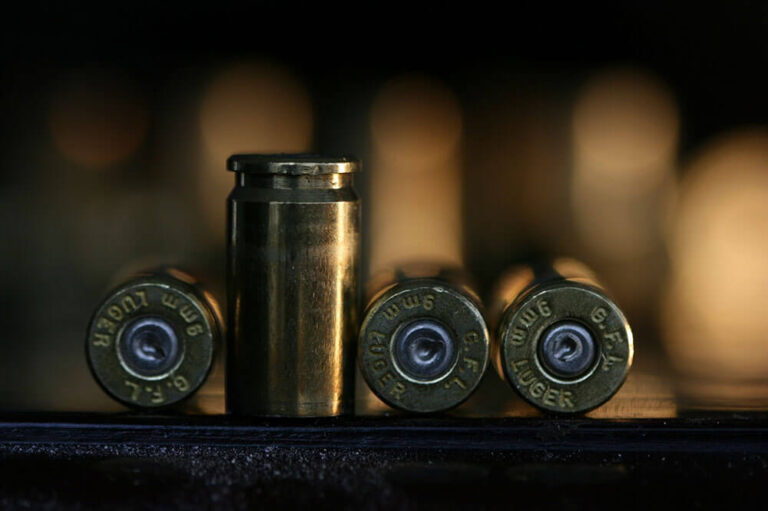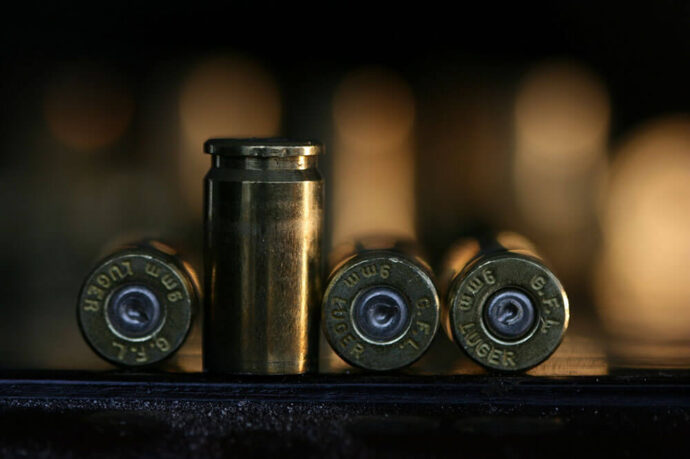 Closing thoughts
When you are choosing the best caliber for self-defense, go with the one that feels the most natural to you. Try to avoid larger calibers if you don't have enough experience with handling greater recoil power.
If you still decide to go with bigger rounds, make sure you practice your accuracy, stance, grip, and trigger control.
Good luck in finding the perfect caliber match for you and I hope you'll never have to use it.