Belt bags have many names. Some call them bum bags, fanny packs, or  just bags. However, the best part is that they exist and have survived for quite a long in the fashion scene, don't you agree? Belt bags have been in style for a long time – from the 90s maybe. If we go back to the history of belt bags, we will see that they have made their appearance so many times, without us even noticing. We have seen belt bags everywhere in cartoons, movies, and television series. Now in the modern world, where the trends keep changing so frequently, these bags have made it to the top by being people's favorite. If there were ever an award for the most used bag, the belt bags would easily bag that one!
Celebrities are also rocking this look at the airport these days. This brings to our mind, the question of the hour, why are belt bags so popular even today? What made them stay in the game for so long? Why are they the people's favorites? Are they better or even close to tote bags, or any other bags for that matter? Click here and you will get your answers to all these questions and more. You will surely leave convinced about the reasons for the popularity of belt bags by the time you finish reading this piece.
Hands-free
Belt bags are absolutely hands-free. This property defines its purpose so well. They have different names like bum bags or fanny packs, as we already told you. They have a clip, or a belt-like strap to tie around your waist. However, these are far different from sling bags that rest on your shoulder. They are more comfortable than slings. You can carry them wherever you go, without any restrictions. They do a great job of keeping your belongings safe. Belt bags are so versatile that they go well with your trekking costumes and party dress with equal grace.
Trendy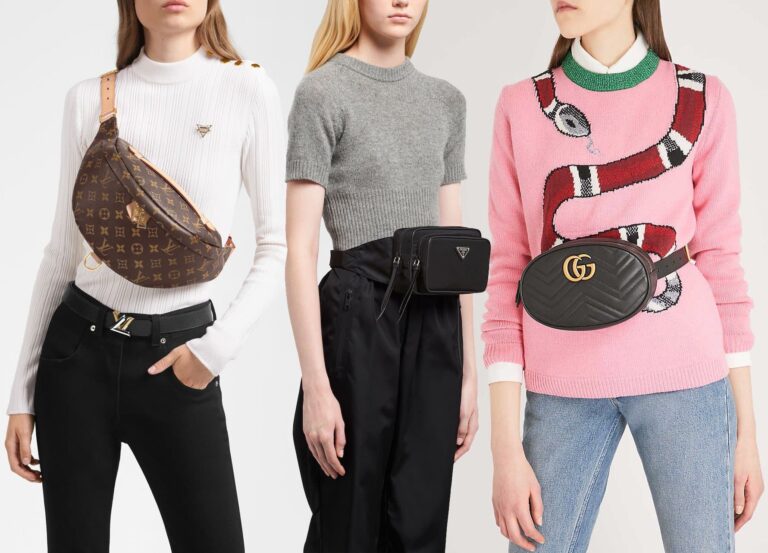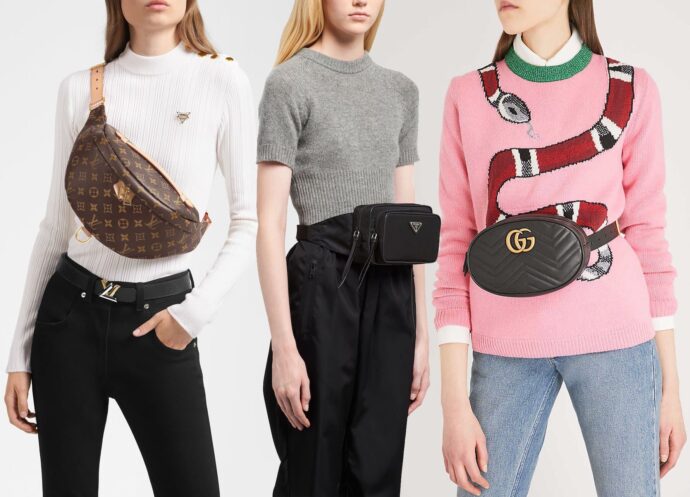 Belt bags have surely kept up with the changing fashion trends, definitely. The classic belt bag has three compartments and straps behind the waist. Some new varieties of belt bags are the round-shaped ones and semi-circle, U-shaped ones. After conquering the fashion scene for adults, belt bags have entered the kids' fashion scene as well. Thanks to celebrities and influencers, belt bags have a wider reach today, making them extremely popular among people of all age groups.
Non-Binary
The term, non-binary, means that the bags are not specific to any gender. This is one of the major reasons why it is so popular today. Men, women and kids can use it, without making it awkward or even being bullied about it. In this wide range of changing fashions, keeping an open mind towards all these aspects is as important as social media is. In fact, the trend of belt bags started as a masculine accessory, and then shimmied its way to the feminine side. It has gained popularity because men are tired of handing their stuff to women and having small wallets. So having something that looks cool, fits their outfits, and complements their style is a relief.
Rocks on the runway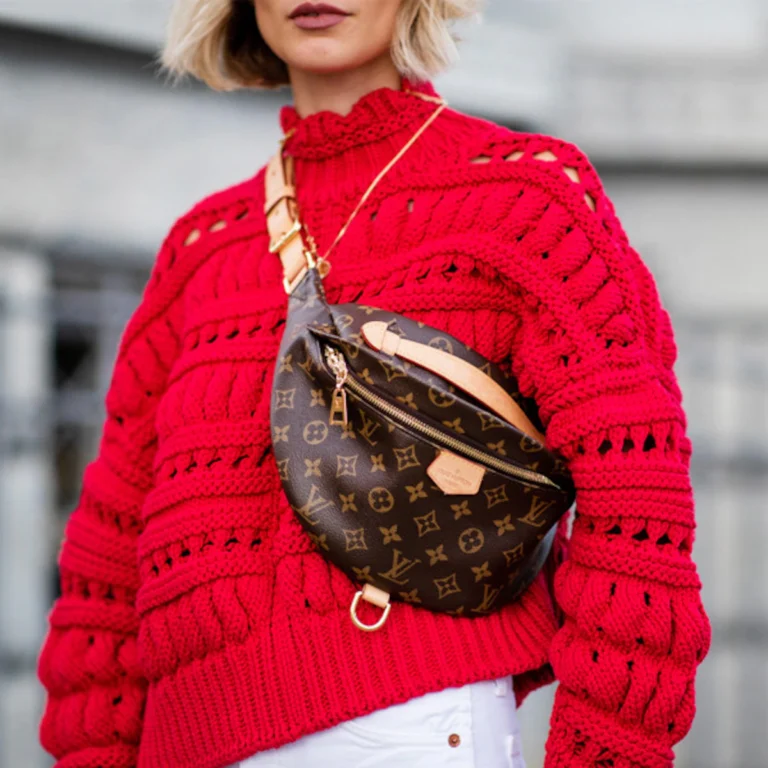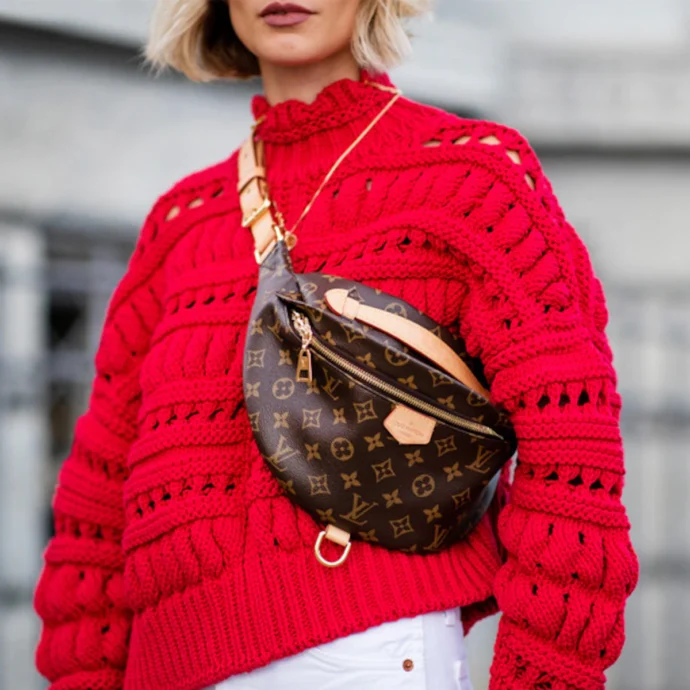 Models on the runway are a huge influence and a great way for the company to advertise its products. So when a designer adds a belt bag to their outfit that is when you know it is a style of grace. Normal people and all the models on the runway, too, love this style where you can just wear a bag that looks like an outfit without being extra. People are even discovering new ways to wear fanny packs. They have now taken the fashion lead and refuse to look down. There are even different styles like a quilted bag, a leather bag, a normal casual cotton bag, printed bags, plain bags, and so on. The best part is that they all go well with almost every outfit.
Easy to carry
When we say they are easy to carry, we mean every word. There are different ways of wearing a belt bag; one most common way is to wear it around your waist where it is safe and secure. Another way is to wrap it around your chest, which looks funky and cool. These belt bags are useful for daily chores too; you can wear one when you go to buy groceries. You can also wear one while jogging, so that you don't lose track of your personal belongings. In addition, these belt bags are very lightweight and long-lasting, giving you good value for your money.
These are some of the most important reasons why bum bags, fanny bags, or belt bags are so popular. We have to say they have all the right to stay in the trend. We see you wearing them even more in the future, now that you have known the pros of these versatile belt bags. In the world of fashion, a trend becomes a fad quite easily. However, belt bags have never gone out of vogue, and there is almost no chance they will disappear in the future, thanks to their durability, functionality and versatility.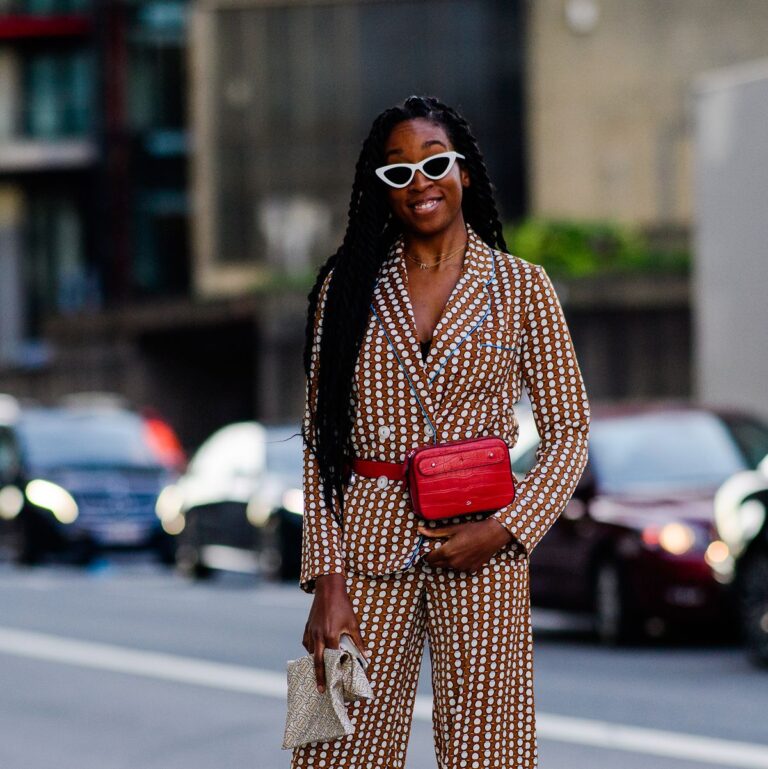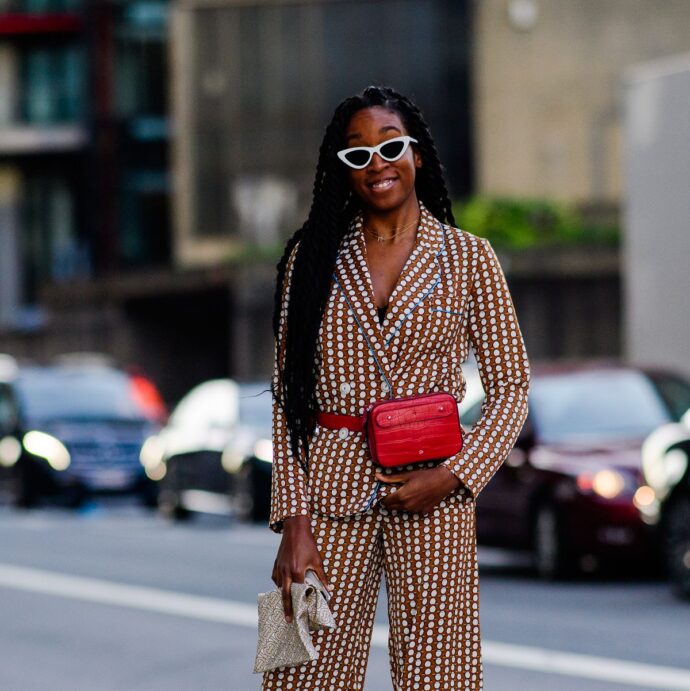 Here is a fun fact about belt bags! These were one the oldest accessories of mankind. During the Stone Age, when humans were just starting to evolve, they kept their sharp tools and knives safely in a belt bag sort of thing. There was a lull in the belt bag trend for some years after the Stone Age, before they made a comeback in the 1980s, 199os and then the 2000s. Belt bags almost went extinct in 2014.
However, luxury designer brands like Louis Vuitton, Gucci, Balenciaga, etc. brought the belt bag trends back from the dead to become what it is now, in 2022. With the change in time, the styles and straps kept changing with more and more variations in belt bags. These changing trends attracted more audiences of all age groups. Today, we see people wearing belt bags almost everywhere we go, as this category of bags is extremely versatile and functional.