What are multi-vendor marketplace platforms? You have probably heard about e-commerce platforms that host many merchants and give them an opportunity to sell their goods and services on one page. If yes, then you have heard about a multi-vendor marketplace. But they offer more than that: they give merchants the power to control their individual product pages or websites which includes the addition of products, editing them, and deleting them.
According to experts, there are many multi-vendor marketplace platforms to suit the needs of the sellers. Some are made using ASP.NET architecture while others are written using others. But it is the developers who customize them and improve their roles to offer successful marketplaces.
If you are new, there is a lot you need to know before settling on one. And this article was written so that you can make informed decisions. Read on to learn more.
How Multi-Vendor Marketplace Platforms Work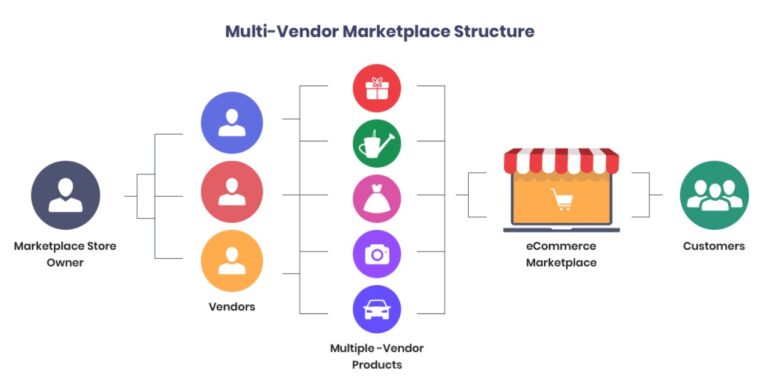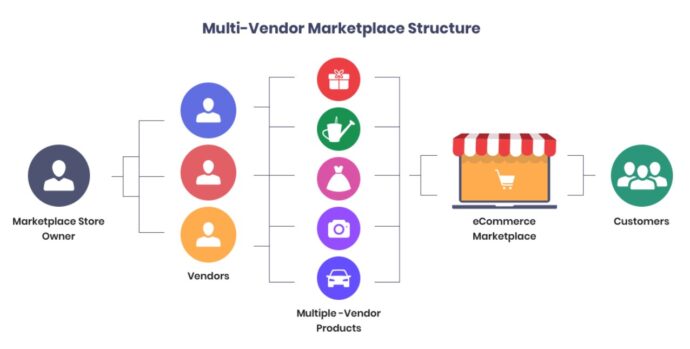 As mentioned, these platforms are designed to accommodate numerous sellers and facilitate the selling of different products. First, users are given an opportunity to build a webshop, either as a products page within the platform or as an independent website that will be integrated with the marketplace.
The next step is to add all the product descriptions, images, and prices. Depending on the platform, the merchants might be required to add more information, hence, it is all about following instructions.
Lastly, launch the business and wait to receive the first order. Fortunately, multi-vendor marketplace platforms offer a lot more services behind the scenes to facilitate sales and managing of the business. To understand better, click to read about this topic on a reliable multi-vendor platform.
Features to Look for in Multi-Vendor Marketplace Platforms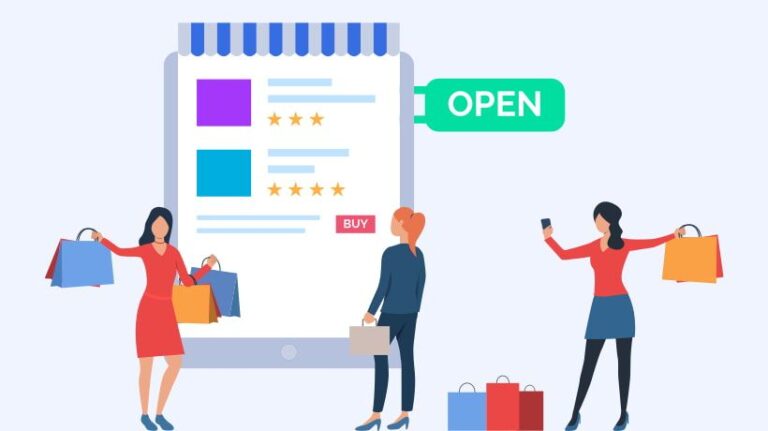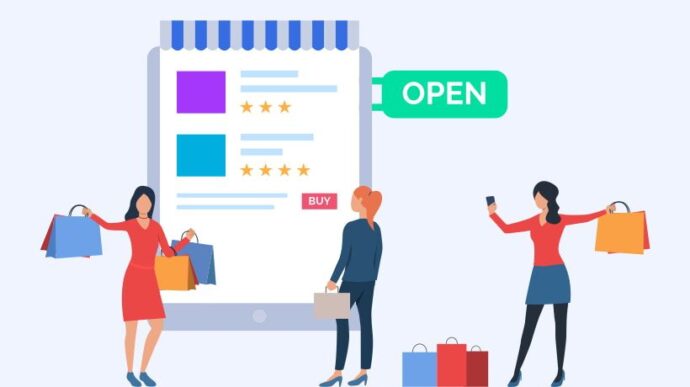 Headless e-commerce approach – As mentioned, this is an important feature for successful operations in an e-commerce business. It entails the separation of roles so that there are front-end operations and back-end operations. The former are simple tasks to be performed by the merchant such as communicating to the customers and producing superior products while the latter are sophisticated tasks to be performed by the platform such as processing payments, managing the inventory, and other data and reporting.
Secure payment processing – One great feature of all popular multi-vendor marketplace platforms is secure payment processing. When the customers buy products, the merchant does not need to worry about payments because the money will be channeled to their bank automatically. All other payments and deductions will be made as well so that no other accounts need to be done. So, check this feature and ensure that it is there.
Inventory and data management – Reports are crucial for the successful management and growth of a business. These are possible because an e-commerce marketplace processes data securely and accurately, keeps and analyzes inventory, and eventually reports. Multivendor e-commerce platforms use detailed algorithms to perform these tasks and help the merchants make the right decisions.
Integrations with other features – A multi-vendor e-commerce marketplace may not have all the solutions a business needs to be a complete success. But they endeavor to integrate with various solutions in the form of apps, web parts, and plugins. For instance, ASP.NET platforms usually integrate with Microsoft 365 apps to help achieve many goals in a business.
Customization tools – These tools come in handy when building your platform or website. They come in the form of themes, templates, or the customization of the integrations you intend to use. They help make a unique product selling platform and maintain your brand identity while sharing a platform with other sellers.
Marketing tools – it is important to understand that you will still need to market your website and products. So, multi-vendor marketplace platforms with SEO tools, multichannel selling platforms, and others to help you influence sales in your webshop.
Benefits of Multi-vendor Marketplace Platforms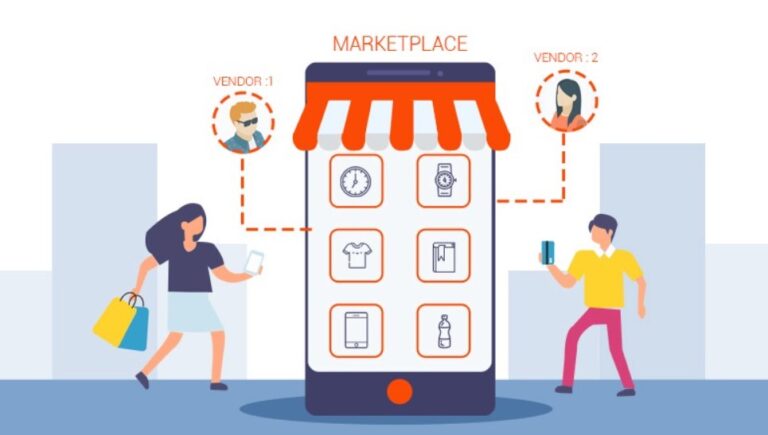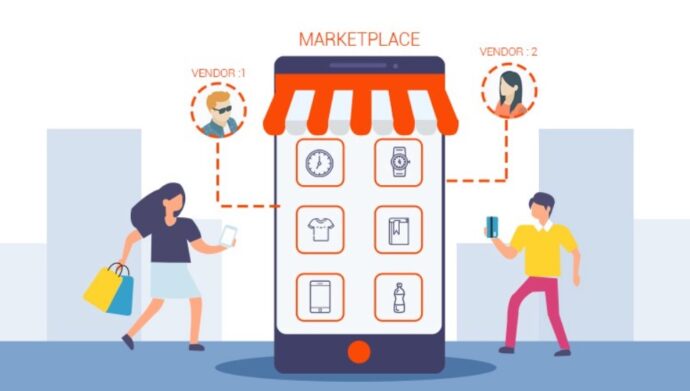 Build customized selling platform- Multi-vendor marketplace platforms hosts numerous merchants for both B2B and B2C. But the good thing is that they allow them to customize their product pages with unique themes and other features. While all merchant's products are listed on one platform, each might have a unique theme, product description, images, and other details. When looking for an appropriate e-commerce marketplace, this is one of the features to check. Better still, go for a marketplace that can integrate with your WordPress platform so you can maintain your website while enjoying a vibrant marketplace.
Control and manage your online business – The theme of multivendor platforms, especially those that use the ASP.NET platform is to give control of the business to the merchants and users. That is why they allow them to edit and manage the product pages, keep track of inventory and give them marketing tools. But you need to check this feature while
Improve customer experience – Of course, every seller would like their clients to be happy. One of the benefits of Multi-vendor marketplace platforms is the improved customer experience, and as you know, this improves customer loyalty. Features that enhance customer experience include a well-organized buying platform with a search bar and product filters, clear images and products description, price ranges, and many others. The entire buying process is incredible.
Market success – The best e-commerce marketplace offers marketing tools and a multichannel selling platform for merchants to promote their products. If you are looking for more sales, make use of SEO tools, multichannel selling options, and use of links to promote your products on social media platforms.
Increased profit and ROI – Whether you have just launched a startup or moved an old business to one of the reliable multi-vendor marketplace platforms, you will enjoy increased sales, profit, and ROI. The marketplace gives you an instant market to sell products and tools to influence sales. Although the platforms are paid and may have many paid adds-on and integrated apps, the overall value promotes more sales and more profit.
Final Words
We can discuss multi-vendor marketplace platforms over and over without exhausting insights about them. It's no wonder why they are becoming very popular e-commerce solutions these days. A reputable one is your best shot for launching a new business or even enhancing your business. So, take some time to choose well before making any decisions.